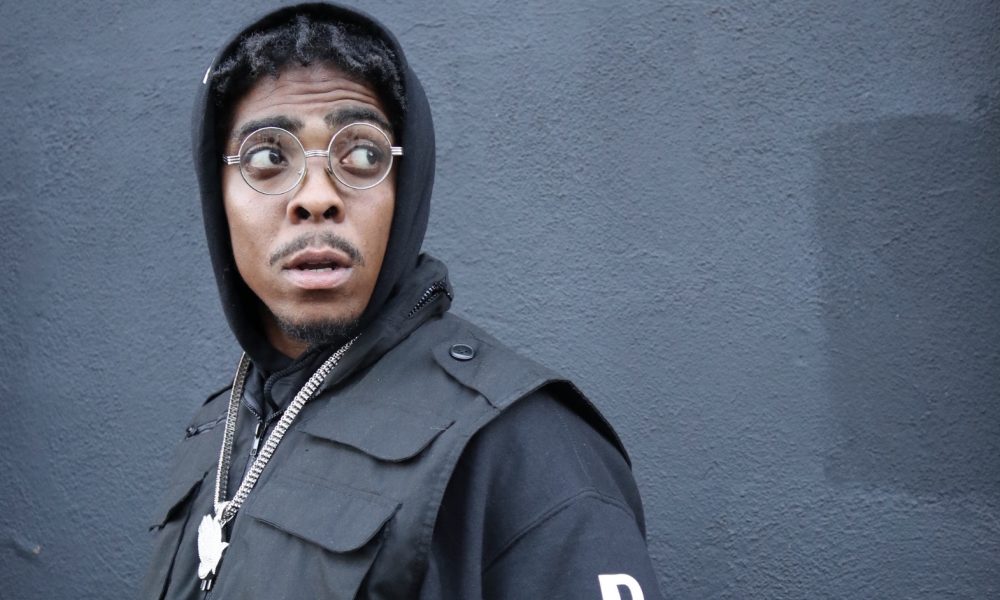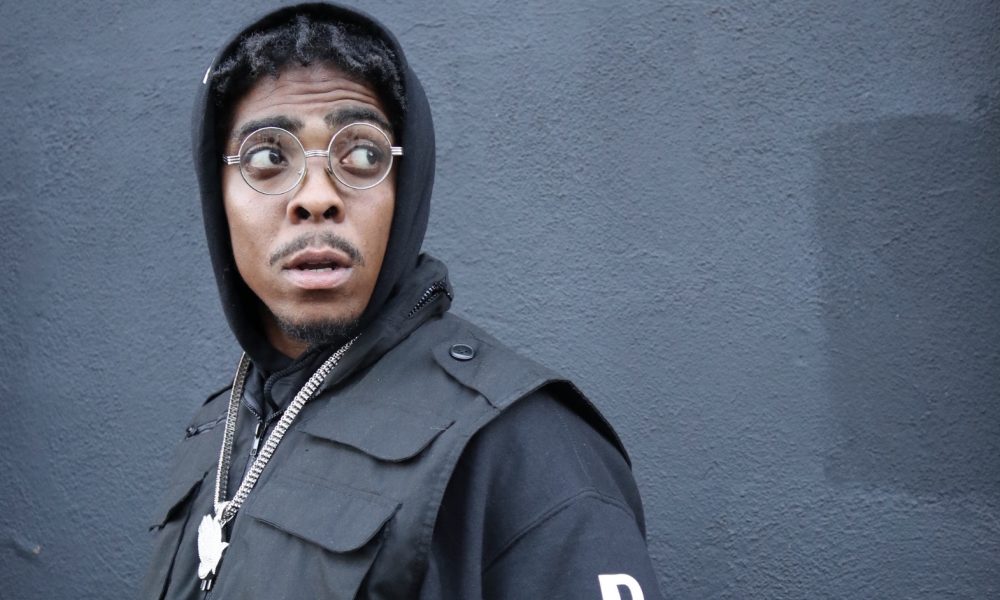 Today we'd like to introduce you to Dorian Gray.
Dorian, let's start with your story. We'd love to hear how you got started and how the journey has been so far.
I am a unique, highly creative, passionate leader who strives to make positive progress for the universe one day at a time. I began my journey as an entrepreneur and business owner at the age of 14 years old. After receiving mentorship from my father, I decided to start my own lawn service. My first client lived on the corner of the street I grew up on in Monroe, Michigan. This was how I purchased my first cell phone which I still have the same number to this very day.
I began my journey as a songwriter, producer, and composer when joining the orchestra at Meadow Montessori when I was only around six years old. I quickly became interested in all different instruments and learned to play the Orchestra Bass, Cello, viola, violin, flute, clarinet, piano, and saxophone. This curiosity about music was peaked again when my uncle played hip hop music around me when driving me to baseball practice. As I grew older, I would listen to hip hop music from the likes of Jay-Z & Nas due to my big brother showing me their music and listening to it around the house.
When I got to high school, one of the older kids from school heard me freestyle and decided to start sharing his rhymes from his rhyme book with me in the halls between classes. My first thought when hearing it was "this is pretty good, I can do that too". Going to a private school Meadow Montessori, at a young age we were encouraged to write a lot of poetry. I enjoyed writing verses because it just seemed like writing another poem for class, but it didn't seem like homework, it was fun to me. It was a way to express my deepest emotions, trials, and tribulations and let out some of my creativity and imagination.
When I began writing songs and making music & listening to other artists, I eventually took the leap and decided to start working on my first album "The Picture of Dorian Gray". I wanted my music to sound more professional like the mainstream music you would hear on the radio. When I released my own music people would compliment my lyrics but I would often receive feedback that my voice was too quiet and the beat was too loud or my beat was too quiet and my voice was too loud. I decided it was time to stop recording on a computer in my mother's basement or a laptop in my bedroom and head to a major recording studio.
I decided to visit a popular studio in Detroit that hosted the likes of Eminem, Royce Da 5, 9 and Rick Ross. I asked the price to book a session and they replied $75 an hour. With the wages I was making cutting grass, I couldn't afford to pay that much for studio time consistently. Still determined to release my music professionally, I saved up the money and recorded my entire album at the professional recording studio. Witnessing the top of the line equipment, organization of the studio, and hearing the sound quality of the music inspired me to own recording studio business.
I worked multiple different jobs while going to college and playing college football, and eventually decided to end my football career and focus on my career in Business Management. In 2015 my father helped me purchase and renovate my first house in Monroe, Michigan and this is where I built up the first location for DreamTeam Home Studios. My goal was always to help young creative artists like myself who could not afford to invest in recording an industry quality song or album due to not having the finances, professional equipment or knowledge on how to use that equipment in order to make a recording sound professional.
The recording studio quickly became popular due to the quality equipment I acquired, the cleanliness and organization of the space, the above and beyond customer service provided, and the personal attention that I paid to each clients work. Young artists would stop by to record music and end up asking me all different questions about how to make their own music more professional and their own brand more professional. This caused me to begin helping young creatives or people that were new to making music in other areas as well such as with planning out their marketing for the release of their projects, writing out their ideas for music videos, and even helping produce instrumentals for them to use for their mixtapes or albums and much more. More importantly, I had the opportunity to tell them about my relationship with God which is how I was able to maintain my mental health and stay on an ethical path in life.
In November of 2016 when working for La-Z-Boy, I applied for the job as the assistant for the CEO of the company. During the interview that I thought I was doing a great job at, the interviewer looked at me with a straight face and asked "Why do you even want this job, we could use leader like you out at our distribution centers". This is when I was offered a job as the Operations Manager for the La-Z-Boy West Coast Distribution Center in Ontario, California. My little sister lived in Los Angeles, California and I felt the calling to move to California prior to this due to wanting to pursue music further and LA being a city where opportunities are almost endless. I also visited San Francisco, California during my Junior year of High School due to being selected to speak at the National Challenge Day Conference after taking part in an Anti-Bullying activity that was held at my high school and filmed for the Oprah Winfrey show.
After moving to Ontario, California, I worked at the La-Z-Boy West Coast Distribution Center. Throughout my time at La-Z-Boy, I was able to positively impact the comfort care program and train call-center representatives, inspire the implementation of tuition reimbursement programs, along with helping out with marketing. After working at the La-Z-Boy WCDC for around two years, I was recruited to work at Trek Bicycle as an operation manager who had a distribution center in Ontario, California as well.
After working for Trek Bicycle for around nine months, I began to feel as if I was neglecting my God-given gift to compose & engineer music and help creatives like myself. Though I enjoyed helping people grow in my career as an Operations Manager, the long work weeks away from my recording studio was beginning to take a toll that I could no longer ignore. I met with the current general manager and we decided it was best for me to move on and pursue my passion for music and helping other creatives like myself. This is when I opened up the California branch of DreamTeam Home Studios.
DreamTeam Home Studios now has a rotation of around 7-10 clients and is growing each day. We have expanded our services to include audio recording, mixing and mastering, tutoring services for music production and audio engineering, videography/ photography, consulting and much more. To start off the new year right, we just launched our new website DreamteamHomeStudios.com and we look forward to continuing to grow and expand to new locations to help more people in the near future. Upon moving to California, I began attending Abundant Living Family Church in Rancho Cucamonga, California where I currently serve on the media team as a camera operator.
My journey has been a roller coaster ride full of ups and downs, trials and tribulations, but it has been very rewarding. The mission of my company DreamTeam Home Studios and my personal life goal is to "Make positive progress for the universe on day at a time". Through expanding my studio business and building up my "DreamTeam Collective" team this is most definitely going to be made possible and for that I give all glory to God. 2020 is the beginning of my journey to inspire ownership, add value to others, especially our youth, and to grow more self-aware daily. I could have died Or given up long ago, but He keeps waking me up to another opportunity, so why stop now!
Overall, has it been relatively smooth? If not, what were some of the struggles along the way?
Some of the struggles along the way were with finances and relationships. As an ambitious man of faith, I found myself at a crossroads on many occasions asking myself "what would Jesus do" rather than going along with trends or falling for peer pressure. Some of the struggles in particular was a long-distance relationship with my now x-girlfriend of ten years ending in a breakup.
Another struggle was managing warehouses with upwards of 40-70 employees while attempting to start your own business. Working 50-65 hours a week and then coming home to write an album or help an artist record is not easy. Time management was essential in order for me to remain successful at my job and still continue to be consistent as a recording artist. Moving from Michigan to California the increase in cost-of-living was substantial and still is a struggle to this day.
Alright – so let's talk business. Tell us about DreamTeam Home Studios – what should we know?
DreamTeam Home Studios is a one stop shop for creatives artists. Wherever you are at in your journey as a creative, we will meet you there and provide resources to help you reach the next level. We specialize in the entertainment & music field and offer industry quality audio recording services for an affordable price. We provide one on one attention so that each client receives unique care for their product.
DreamTeam Home Studios has over 10+ years of customer service experience and provides consulting services as well. Our individual care for each client and above and beyond approach to business sets us apart from our competitors. We are artists ourselves so we want nothing but the best for the clients that we work with and pride ourselves on providing results.
– Photography/Videography services
– Audio recording
* Vocal engineering
* Mixing
* Mastering
* Custom instrumental production
* Custom instrumental and sound production for original online content, scoring for movies, or commercials
* Interviews & podcasts
* Equipment available for rent for original podcast filming and recording
* Interviews to help bring awareness and promote your latest product, your brand, or business
* Tutoring services – hourly tutoring services to help you improve as a creative. Tutoring service available on the following software:
* Pro tools training
* Logic training
* Ableton training
* Garage band training
* Cubase training
* Web design and EPK services – custom Electronic Press Kit writing and creating to promote artists and creatives to help them reach the next level in their career. One on one specialized attention to ensure that your vision comes to fruition
* Consulting services – our company has over ten years of managerial experience from multiple different Fortune 500 companies. We provide above and beyond results by providing the following services specifically suited for your needs:
* Operations management
* Production planning
* Customer Service training
* On-boarding
* Social media management
* Marketing management
* And more
Any shoutouts? Who else deserves credit in this story – who has played a meaningful role?
First and foremost, I give all glory to God who created me and formed me in my mother's womb. My mother and father Donald and Denise Gray have been there for me every step of the way in my journey. My older brother Donald Gray II has always been a mentor and positive role model in my life and my little sister Deonna Gray inspires me daily as well.
Family deserves a lot of the credit for keeping me going and motivating me along the way. Also, artists like Nipsey Hussle who came from nothing but preached ownership and investing your money wisely inspired me to continue down the path of positivity. I give a lot of credit to my home church Second Missionary Baptist Church and my current church home Abundant Living Family Church.
Pricing:
$35 an hour for studio time in DreamTeam Home Studios
$100 an hour videography/photography services for a limited time only
Contact Info:
Suggest a story: VoyageLA is built on recommendations from the community; it's how we uncover hidden gems, so if you or someone you know deserves recognition please let us know here.