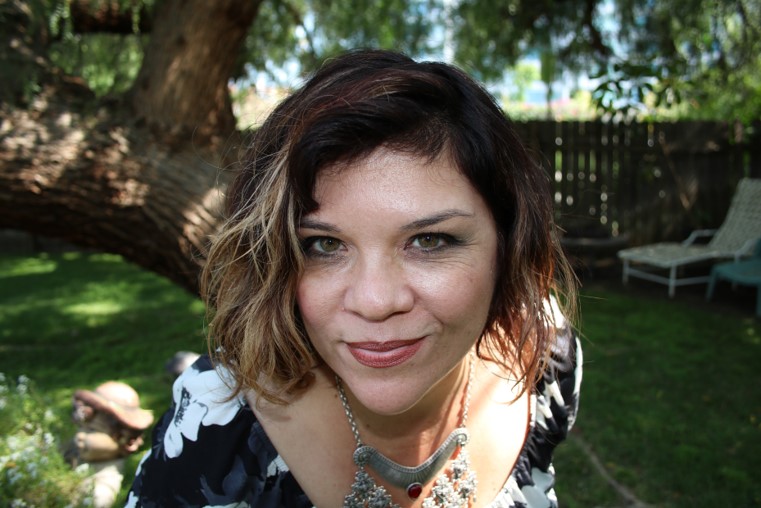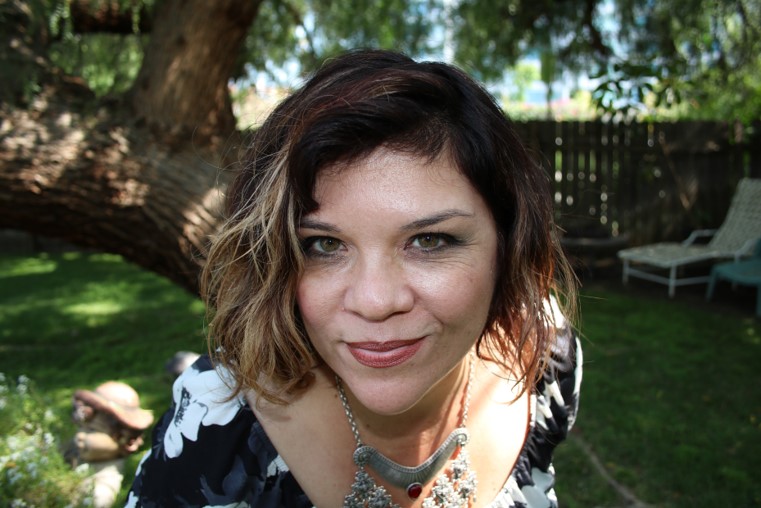 Today we'd like to introduce you to Dolly Ramirez.
Thanks for sharing your story with us Dolly. So, let's start at the beginning and we can move on from there.
The first thing I need to say is that music is my life. I can't remember a day when there wasn't a song coming out of my mouth. I know it sounds corny but it's true and I'm all about speaking truth. My name is Dolly Ramirez and I have a band called CoolHouse, a music promotion company called Divine Rebel Music, I'm a vocalist, and I run the social media for a show at Coffee Gallery Backstage called Roadhouse Series Presents.
I was born in Mexico but grew up in the San Fernando Valley. I guess you could say I am a Valley Girl. The first music I was exposed to was Spanish music, Rancheras, ballads…it was all very passionate. From the time I was a little girl, I loved to sing. I knew it was what I wanted to do.
At 14 years old, I had no idea what depression was, but I remember being very sad. I skipped school a lot and would usually go home. It was where I could sing my heart out, in private, and no one would know. I sang to Aretha Franklin, Etta James, Led Zeppelin, Janis Joplin, Whitney Houston, Patsy Cline…there were so many. I was determined to hit every note. I had no idea I was working out and developing those muscles. I just knew that I felt better when I sang. In choir, I hid behind other voices. I was terrified of anyone discovering I could sing. This would later manifest itself into debilitating stage fright.
My partner, Jean-Jacques "JJ" Schoch, and I started CoolHouse a couple of years ago. We worked on music briefly in the past but as soon as we got together, we were on fire. He began taking me out to local jams to help me get over my stage fright. That fucking stage fright. It had gone from losing my voice to trembling and wanting to vomit. It was awful but I couldn't let it control me anymore. Life is short, precious and delicate. You don't know when it's your time to go and I didn't want to be on my death bed saying, "if only". For the next year, we played wherever and whenever we could, about once a week… I found my voice and I was ecstatic. Working a 9-5 job felt like it was soul killing…so I saved a bunch of money and quit my job to pursue music full time.
We are in the process of finishing our first album. Our music is quirky and hard to classify. It has flavors of old time folk, bluegrass, Americana, Indie, what my partner calls "jazzabilly", and neo-soul. Our writing styles are different, but we adapt to each other very well. His lyrics tend to be light, mine are heavy. He writes about summer love. The last song I wrote was with my sister about finding my biological father and being rejected.
In our time of playing out I realized I enjoyed putting shows together; involving other bands and making it feel like a party. If we weren't playing out, we were attending open mics, local jams, showcases, house concerts. We love being around other musicians and just appreciating it all. Throughout all the gatherings, we saw that there was room for improvement in sound, or how things were run, or maybe the circles just weren't very inclusive, like they weren't easily accepting of folks outside their circle.
I started Divine Rebel Music because I wanted to create a space that I would love to attend. I wanted excellent sound. I wanted a space that was accepting of different genres of music, of skill level, of creators & interpreters. Even the greats started with learning their first chord, or interpreting their favorite artist. I wanted a space that is inclusive, inspires and encourages people to keep doing it. We're all in this together. I love supporting other artists and I have no problem sharing ideas about gigs, social media, etc. We all have something unique to impart on this community and that's what I'm trying to build…a big, beautiful, colorful, magical community.
Overall, has it been relatively smooth? If not, what were some of the struggles along the way?
No. It was a scary realization knowing nothing would fill my void other than music. I had this idea that if I was good enough, I would have chased after it already. People sell everything to make their way out to L.A., coming from different parts of the country or the world. I grew up here and worked in office jobs my whole adult life. At some point it wasn't about not being good enough. I just couldn't not do it.
As soon as I made that decision, something changed. A fire was underway. I could feel it. I was determined to get over my stage fright. I said "yes" to just about everything. JJ and I played as often as we could. We were determined to figure it all out; the band, showcases, house concerts, social media, etc. Between the two of us, we had plenty of administrative and management experience from our previous careers; we were going to pull it all together.
Please tell us about Divine Rebel Music.
Through Divine Rebel Music, I started a series called 2nd Sunday Songwriter Series in Montrose, CA, which I run with my partner, JJ. The first hour is Open Mic, so anyone can sign up to play their original songs or covers. The second hour is filled with two featured artists, with 25-minute set each. It could be acoustic or semi-electric. The last hour is back to Open Mic.
Then we started a monthly house concert series called Cool House Concerts that runs May – November. It's a concert in our back yard. It feels like you're stepping out of the city for an evening. These also start with an hour of Open Mic, then features two artists with a 45-minute set each. This too could be acoustic or semi-electric. We record the events, audio and visual, and provide the artists with the material to do with what they wish.
We have gotten a lot of positive feedback about our events and that makes us very proud. People have said great things about our impeccable sound, the cool vibe, the choice of artists, and the encouraging audience. There are so many choices in L.A. When someone makes the effort to show up to our events, it means the world to us. It means we're doing something right.
And, of course, I'm always looking for more venues or thinking of cool ideas for events. For instance, we're looking at starting one called Cool House Cinema where we have live music for a set, then watch a fun movie. I love gathering people together over music.
If you had to go back in time and start over, would you have done anything differently?
That's hard. I don't like to regret anything. The person I am today and the drive that carries me is because of everything I have experienced. Every lost or gained opportunity, every failed or successful friendship or relationship, every good or bad choice. Mistakes will be made, you learn, then move on.
I had to figure out that I had no choice but to pursue music. I wouldn't have done that without having soul-killing jobs. I choose not to regret any of it.
Contact Info:
Image Credit:
Dolly Ramirez
Getting in touch: VoyageLA is built on recommendations from the community; it's how we uncover hidden gems, so if you know someone who deserves recognition please let us know here.