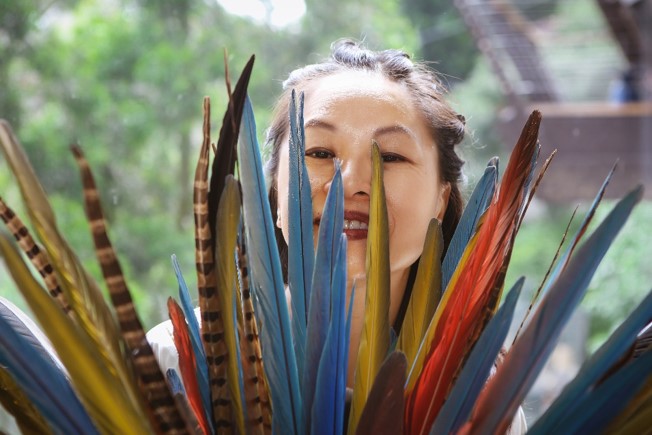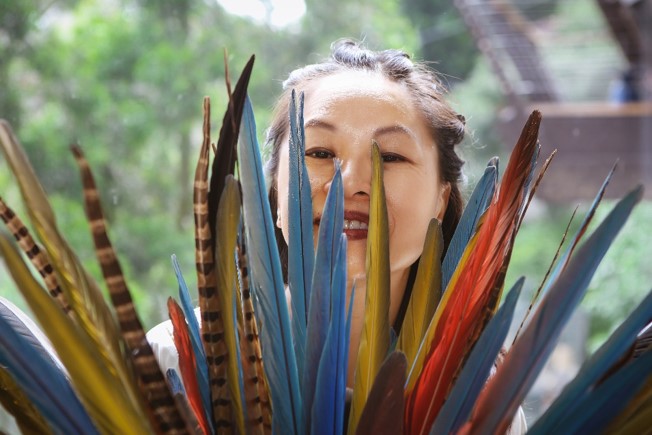 Today we'd like to introduce you to Divojananda.
Can you briefly walk us through your story – how you started and how you got to where you are today. You can include as little or as much detail as you'd like.
One of my earliest memories of knowing there was more to life than what it seemed, was when I had an out of body experience on my first day of Kindergarten. I remember floating over the rooftop of my school during recess and hovering over all my classmates who were playing in the playground.  As clear as a whistle I could hear my internal voice whispering: "This is not my playground."
Years later, in my adult life, I heeded a second calling from my Inner Voice that persuaded me to renounce "the things of the world" and exchange them for the religious habit of a nun.  This was to become the pivotal first chapter of my journey as a healer, a path I chose before birth to serve humanity with a gift given to me in the 'higher realms of endlessness'. However, my destiny was to be delayed and derailed in the hustle and bustle of everyday life.
The third time I heard the Voice, it was louder and stronger than ever. It came about as I discovered the hidden beauty in the midst of chaos I had been experiencing from my own intense healing journey.  For reasons I have come to understand in recent years, I chose a traditional marriage and white picket fence life that left no room for my inner self and my true mission.  It all came to a screeching halt with a betrayal, a baby and several attempts to take my own life.
The Voice had always been there.  After fantasizing about ending my life many times and in many scenarios, I prayed for guidance and received the grace to surrender. The Voice roared the magic words that saved me: "Go to a spiritual workshop!"
I attended a free spiritual workshop a few days later and I was drawn to explore my inner-truth more and more. I made many trips to India, living and volunteering in an ashram, studying yogic science and having amazing spiritual experiences.
I began volunteering in a spiritual organization using my Healing Gift.  And although I heard many people share their healing experiences after I had laid my hand on them, my logical mind still refused to believe the truth of the power flowing through me.  I moved back to Los Angeles to raise my daughter in an environment more favorable to a normal childhood since she was unhappy with my life in India as a nun.
I started renting my friend's extra bedroom in the LA area. I was now clear about asking the Universe moment by moment to guide me to the next step to take to experience the highest version of my life path. I surrendered to my higher self and the answer came loud and clear, again: "Go and do healing!"
I said "Yes!" this time as I knew that the moment had come to follow my destiny.  The Higher Masters & Angels guided me through the uncharted path ahead of me and just like the first ray of morning sun, my hands shone with every healing session, bringing about a brand new day to every person I touched. I am humbled and so grateful to have the life that I have today.
It has been an unstoppable fountain of Light and Love. My mind, body and soul are now immersed in my healing, readings and yogic teachings! I have a special healing room where the magic happens.  You can find me nestled in the beauty of the Hollywood Hills.
Has it been a smooth road? If not, what were some of the struggles along the way?
I ask and I receive.  My journey as a healer has been pretty smooth as I cherish every challenge as a blessing in disguise and an opportunity to seek higher spiritual ground. I have received pretty much everything I have asked for.
Tell us about your business/company. What do you do, what do you specialize in, what you are known for, etc. What are you most proud of as a company? What sets you apart from others?
My business is about helping people remove their pain and limitations on the physical, emotional and cellular levels.  With my yogic knowledge and special healing skills I'm able to help my clients reach optimum health by integrating their body, mind & spirit. Having traveled to many sacred places around the world has given me access to a set of spiritual skills and healing power that I use to serve my clients.
My services include a wide range of healing work from my signature 'Pure Love Hands On Healing' to more traditional ancient modalities such as Yogic Science, Marma Therapy, Traditional Yoga, Meditation and Past Life Regression Hypnotherapy. One of my most popular services is Cellular Resonance Technique, a groundbreaking scientific healing modality in which I communicate directly with the body consciousness to find the emotional blocks that create pain and limitation in the body and mind. This technique resets the cellular memory and creates a new space to allow the updated intelligence to make decisions instead of repeating the same patterns.
My offerings include private healing sessions, private retreats, spiritual consultation, classes and workshops including healing workshops for women to help them recognize and eliminate conditioning patterns that cause suffering and victimization. I guide them to experience the possibility of stepping into their true power to create the life they desire.
Besides my private practice as a spiritual healer and teacher, I also currently work at a private corporation in Los Angeles, providing 18 healing sessions per week to the employees of an insurance company.
I'm known for bringing about healing to physical and emotional conditions that medical professionals are unable to resolve. Here are a few examples of the many healings that have taken place with my clients:  One woman who had a very difficult childbirth was bleeding from the rectum for 4 years. After our first session, the bleeding completely stopped for 3 weeks, then after a few more sessions she was fine ever since. An eight year-old boy with cerebral palsy was told he would never be able to walk.  After intensive sessions with me he can now walk. Also, a number of clients who had insomnia for years were able to sleep like a baby after their first session.
What has been the proudest moment of your career so far?
A client of mine came to me with pulmonary edema and other complicated health issues. His doctor told him that he won't be able to live through 2016 which was four months away at the time. After providing him intense healing service for three weeks, his pulmonologist told him that his lungs were 90% better and he no longer needed the help of oxygen 24/7.
How do you, personally define success? What are your criteria, the markers you're looking out for, etc?
I define success as the ability to use our personal gifts to create our own "Heaven on Earth" by living the life that we desire with love, joy and peace. My criteria for a life well lived encompasses the principles of integrity, authenticity and taking responsibility in all aspects of life.
Contact Info:

Image Credit:
Amy Auset Rohn
Getting in touch: VoyageLA is built on recommendations from the community; it's how we uncover hidden gems, so if you know someone who deserves recognition please let us know here.