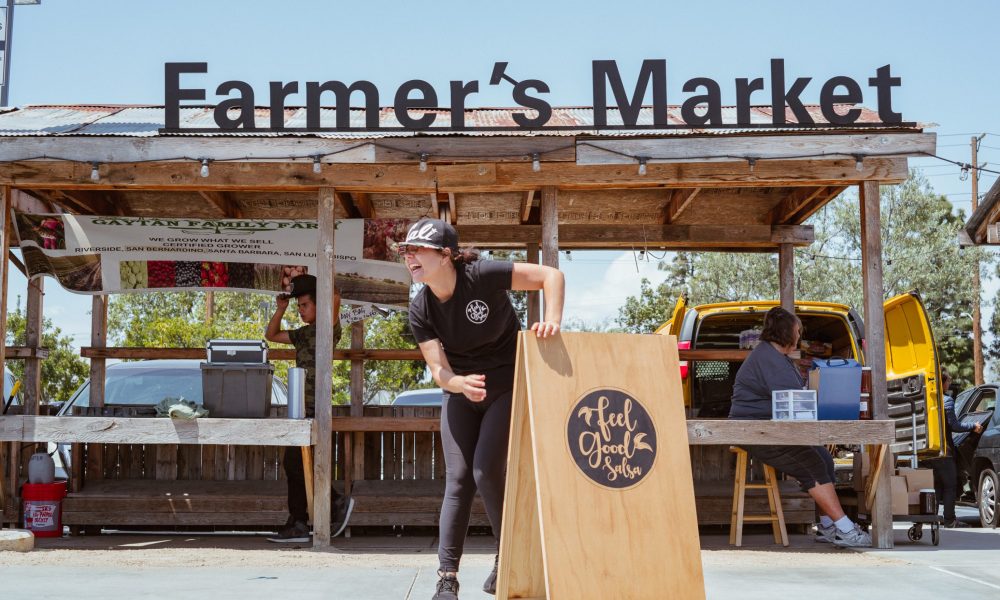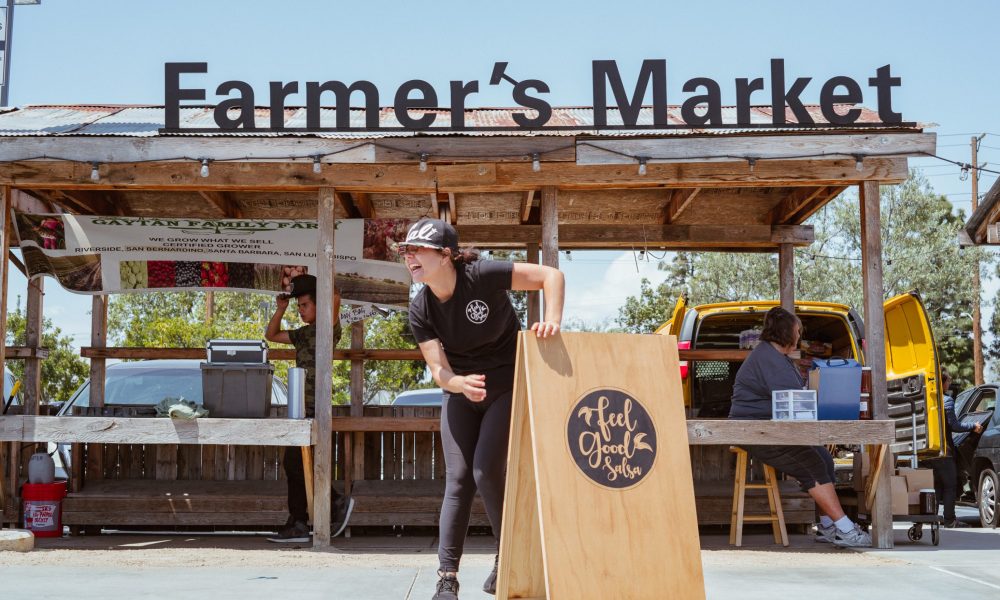 Today we'd like to introduce you to Dina Feldman.
Dina, can you briefly walk us through your story – how you started and how you got to where you are today.
I came to the US from Mexico in the early 80's when I was eight years old. Everyone in my family, except my dad, who had a visa that eventually expired, was undocumented. As illegal immigrants, the only jobs my parents could get were low paying entry-level positions. Both my parents worked in kitchens, and as a child, I recall always being with my parents at their jobs… there was even a brief time when we slept at one of the restaurants because we had no place to stay.
So, I think that somehow, maybe by osmosis or something, the love for being in the kitchen & cooking just kinda stuck… I always imagined that one day, I would run the joint, lol. But, because of the inherent risks and the low pay off everyone talks about; I did not pursue being in the food industry. Instead, I went to UCLA to get my B.A in Psychology, then to Stony Brook for my Master's Degree. I became a Board Certified Behavior Analyst, eventually running a behavior services agency.
However, deep inside I always wanted to be in the "biz." So, I left my secure, well-paying job and started chasing this dream. I've always loved serving & sharing my food with people; I could never shake that. My husband always jokes around that if I didn't know how to cook he might not have locked me down. Yes, my skills are THAT good.
Overall, has it been relatively smooth? If not, what were some of the struggles along the way?
Smooth??? Ha! What the heck is that? Does that even exist? I mean to me that seems like the Loch Ness Monster of entrepreneurship.
I read somewhere that any road worth traveling is paved with its fair share of bumps and road-blocks, it is what makes the journey interesting right? So, to answer the question, No! It has not been smooth. But I stay positive & I have faith. I just keep telling myself that all the setbacks make me that much more seasoned and keep the journey interesting.
There is a lot of self-convincing and a bit of delusion in there, but you have to be somewhat delusional to be an entrepreneur. Specific struggles… let see… well, being told NO like all the time is kind of a bummer. From day one, when I set out to find local farmers who would sell me their produce in bulk, I was met with a big fat no! I guess they thought that since I wanted them to sell me in bulk that I would haggle with them over price, but that was never my intent.
So, for months, I was just sitting around trying to figure out how the heck I would get Feel Good Salsa off the ground without a single supplier… seriously, how was I going to make salsa without produce? I look back at that now and laugh, but back then, I would just cry. For days, I would sit in my living room feeling defeated and crying… I am a crier, but still, it was incredibly discouraging. Additional struggles are bringing a product that is NOT AT ALL NOVEL to the marketplace.
I mean, salsa has been around forever and there are literally hundreds, if not thousands, of salsas on the market. But just like there are tons of coffees, and candy bars, and protein bars, and kombucha teas, etc. etc., I knew that I had to give it a shot. I could not let that deter me. I had a vision of becoming the Patagonia of salsas (Ivon Chouinard is my hero). I wanted to bring a fresh approach to an old favorite, by making farm-to-table, locally sourced salsas with a focus on sustainability and ethical business practices.
Alright – so let's talk business. Tell us about Feel Good Salsa – what should we know?
I make super fresh farm-to-table salsas. The idea of my company was simple – to provide our customers with authentic tasting, preservative-free salsas, without leaving a giant Carbon Footprint in the process, and while promoting the idea that philanthropy and sustainability do have a solid place in the business world. To that end, I source as many ingredients as possible from local area farmers markets.
Right now, I work with a few small family farms that supply my tomatoes, onions, cactus, and cilantro. I am super excited about a collaboration I am working on with a gentleman who is at the Salvation Army Bell Shelter who has been given a small plot of land for an urban garden. He and I are in talks to have him grow my peppers. That is one of the most amazing and unique aspects of Feel Good Salsa; to source hyperlocal produce from individuals who are in need of a second chance at life. I am always looking for opportunities to support others in my community as I grow Feel Good Salsa.
Being of service and making a difference is the fiber of who we are. In addition to sourcing locally I also go to great lengths to ensure we keep our carbon footprint low. I use plant-based containers for our salsas, print on recycled craft paper with soy-based inks, and make our banners from recyclable material. We are very mindful of how we do business so as to ensure that we aren't creating a large karmic debt; it's one of the things you can Feel Good about when buying Feel Good Salsa.
Any shoutouts? Who else deserves credit in this story – who has played a meaningful role?
I give my mom all the credit for molding me into the person I am today. Without her example of working hard and persevering despite the odds against you, I would definitely not have the grit to go through this. She put me through college on a single income, she made like eight bucks an hour but somehow managed to pay my college tuition without any financial aid whatsoever. If that does not scream GRIT I don't know what does.
My husband is also such a huge support- I seriously hit the jackpot with that one. He has been encouraging and supportive, helping me make our chips in the wee hours of the night, and most importantly, bankrolling Feel Good Salsa, lol. I really could not do it without him – without his counsel and his cheering me on when I feel like I just want to sink. He pushes me, he makes me believe in myself.
Additionally, I've had so many people, family, longtime friends and new found friends, who have been Feel Good Salsa champions. Too many to list. I thank God every single day for my life – for the people he has put in my life who believe in me and encourage me. I am crazy thankful for the people who have totally hooked me up from free photo sessions (thanks Leon) to free dope Feel Good Salsa gear (thanks Amber & Alex) to bringing my logo to life (thanks T).
I had no idea I had so many folks in my corner. It is kind of a magical thing; to have people rooting for you… I draw so much strength from them.
Pricing:
Feel Good Salsas are $5
Feel Good Recovered Cilantro Stem Dip $6
Feel Good Chips $3
Feel Good Cactus Pico De Gallo $5
Contact Info:

Image Credit:
Leon Ofsky, Women Wine & Wisdom TM
Getting in touch: VoyageLA is built on recommendations from the community; it's how we uncover hidden gems, so if you know someone who deserves recognition please let us know here.