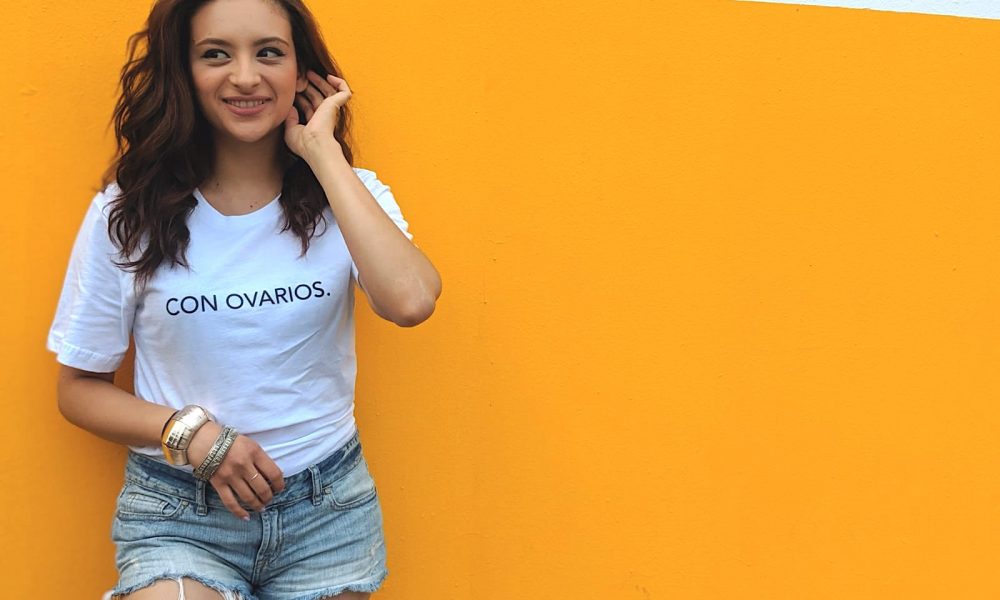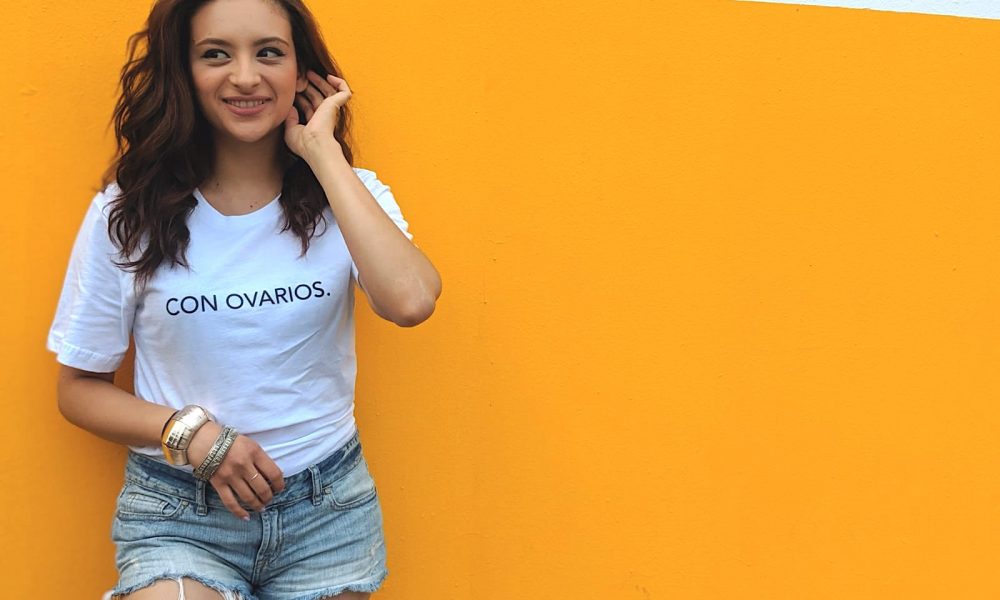 Today we'd like to introduce you to Diana Acevedo.
Diana, let's start with your story. We'd love to hear how you got started and how the journey has been so far.
As a child, I always knew that I wanted to be a performer. Whether it was screaming into my barbie karaoke mic to tracks of Brittney Spears or playing little Mazyzie in a Dr. Suess play, there was something about just being and singing on stage that made my heart flutter. I grew up in a family of four in central east Hollywood where gang violence was highly prevalent and few opportunities were readily available to the working-class community. You'd think because it's Hollywood, my story would sound more glamorous, but despite being raised in one of the most historic locations in Los Angeles my upbringing was limited and I always yearned to be something bigger than myself. Little did I know that I was in the right place, right time and the feeling stuck all the way throughout grade school and into college until I decided to do something about it.
I first lingered on becoming a musician, rocking to tracks on my cherry guitar to Green Day, Nirvana, Blink 182, and Black Sabbath just to name some. That dream never made it to fruition as I became a very shy, introverted, anxious teen facing countless bullying from classmates, school workers, friends and even family members. No pity party here, just facts. I was pressured to get a higher education and pursue a practical career route to determine my worth but, in my heart, I was an artist.
I had done it; I graduated from college with a 3.9 GPA and a bachelor's degree in behavioral science. I took an entire year off to figure myself out and look for employment. The start of it was very typical, working in retail, volunteer work, and constantly trying to make something of myself with little experience. Until one day I realized life didn't have to be this way. The thought of a typical 9-5, 7 days a week working under a corrupted management just to make a living was miserable. Despite the pressure I faced from family, I chose to finally listen to my deepest desires and take a leap of faith after meeting an Italian actress who showed me that if I put in the work and found the right resources, anything was possible.
Acting had never really crossed my mind as a career choice despite having taken theater all throughout grade school, and often imagining myself in my favorite films playing my favorite characters. Originally, I wanted to pursue a degree in film but the pursuit was risky with the financial support given to me, family pressure and not having the confidence or the knowledge, so I took a safer route and pursued Psychology. It was a fascinating subject that not only served me educationally but personally as well. The year passed, I took a chance and attended my first acting course with Coach Mike Pointer. A new reality began to unfold and all of a sudden, I became a working actress.
To be a first-generation Latina becoming an actress and making a name for herself in gentrified Hollywood is a story I hope will inspire many in the community and the world. The circumstances in which you were born don't dictate what your life is destined to be, you do. To this day, I have worked with actors such as Glen Plummer, Mario Van Peebles, top acting coach Anthony Gilardi, Director of Cinematography Nicholas Matthews and Directors, Shiri Appleby and Nick Leisure. I have even gone international and played a vital role in a Japanese short film currently making rounds into festivals with its powerful message and imagery. In addition to acting, I have taken up modeling on the side and have worked alongside brands such as Target and recently Univision's Television Host Fernanda Kelly's clothing line empowering Hispanic women, 'NYTAQ'. My journey has been truly nourishing to my spirit and I am astoundingly grateful. I am my craft and my craft makes me, I don't think I'd be able to identify without it.
Has it been a smooth road?
Being an actor comes with a lot of rejection, ruthless competition (even from co-actors) and manipulation all aimed at kicking you down and keeping you off the pedestal. The Film industry is a brutal industry as is any and finding my voice, and having unshakable faith is still something I am working towards. The modeling side is even tougher considering sizing standards and trying to stay body positive. I'm a pretty fit Latina but our body types aren't as appreciated in the industry and my aim is to develop a positive, non-destructive mindset for society that encompasses women of all body-types. Knowing how far I've gotten in just a matter of three years, is what keeps me going and having friends, mentors and industry people who love and support me in my endeavor keeps me humble and true to myself. You never ever, want to lose sight of yourself in this industry. Keeping healthy, getting enough sleep and juggling economy gigs to keep my bills paid and my mouth fed is a struggle within itself as well. In the end, though, I got to remind myself that this investment I'm choosing to make for myself will pay off in the long run.
Please tell us more about your work. What do you do? What do you specialize in? What sets you apart from competition?
I model, I act, I aim to inspire and make a mark with my work.
I have been in and am known for three films:
'A Clear Shot' a feature film directed by Nick Leisure that just premiered Oct. 6th at the TCL Chinese Theater.
Japanese short film, 'Makhaliss' directed by Koji Yamamoto and shot in Japan.
and cult horror feature film 'The Haunting of La Llorona' by Cinema Epoch Productions.
What I am most proud of is having been able to book these three projects in the span of a year. Who books a Latina actress as a lead in a Japanese film? What a wild experience that was but definitely a very rewarding one.
I guess what sets me apart from other talents, is my blunt nature and my broad range in castability despite being Mexican-American. That's something you don't hear happening in Hollywood often, but I am ready to tackle that wall.
How do you think the industry will change over the next decade?
Definitely think that more streaming services and the internet will continue to serve as a platform for media and entertainment.
Movie theaters will still be around but might integrate some cool technology to get ticket buyers and redefine the traditional movie viewing experience.
Diversity amongst actors in Hollywood films and shows will continue to expand, evolving the industry into a-new with the inclusiveness of Independent filmmakers and content creators as well. This will result in another large market in the industry (already beginning to unfold). In addition, the inclusivity of women taking on roles such as Directors, Producers, Writers, Cameramen, Investors and more importantly, powerful lead roles!
Contact Info:

Image Credit:
Fredrick Vang, Johnny Rey Diaz, Ty Wynn, Jayson R., Fernanda Kelly
Suggest a story: VoyageLA is built on recommendations from the community; it's how we uncover hidden gems, so if you or someone you know deserves recognition please let us know here.