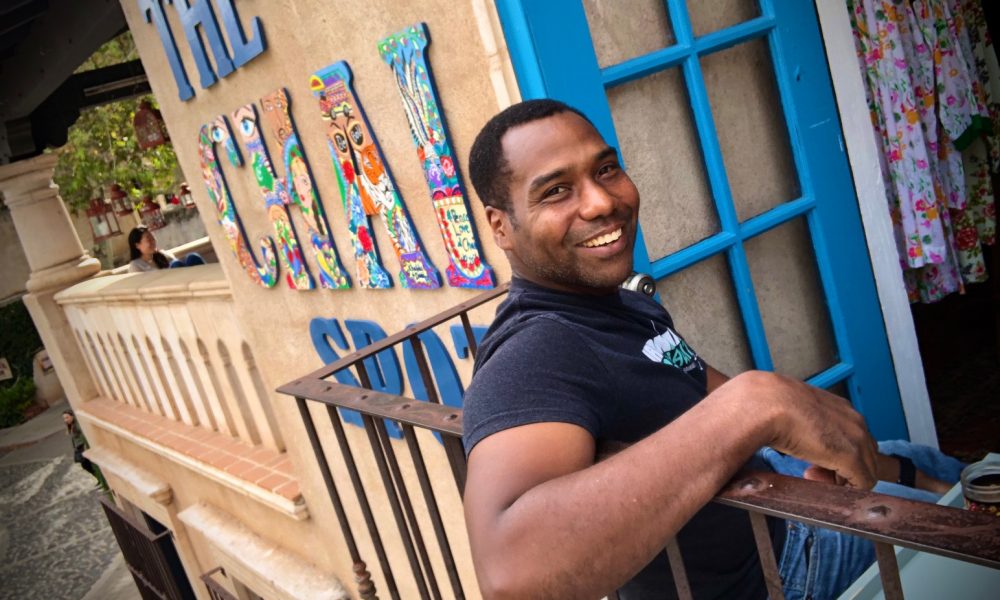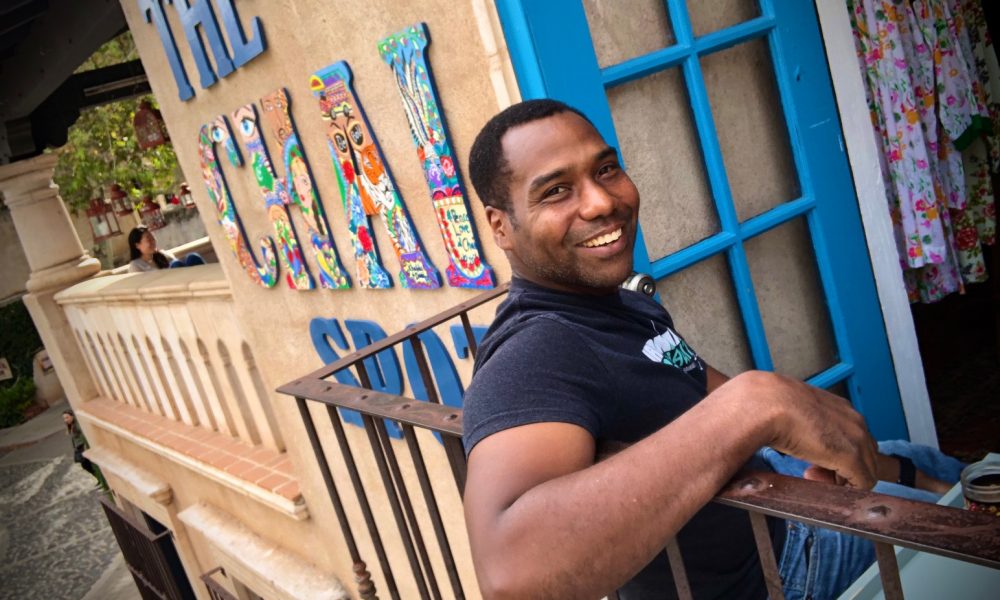 Today we'd like to introduce you to A. Diallo Jackson.
Every artist has a unique story. Can you briefly walk us through yours?
I've always loved sci-fi, fantasy, and comic books and I've always loved building worlds. In elementary school, my best friend had a knee-high stack of comic books circling the perimeter of his entire room. They ranged from Silver Age 50's era comic books featuring Superman, Batman, Green Lantern, The Flash and all the rest, to the then-current exploits of The X-Men, Iron Man, and Daredevil. I remember going over there and we'd just sit quietly reading for hours on end.
I was also really into drawing like many fans of comic books are and would create my own versions of heroes mostly based on the icons of Marvel and DC. In high school and college, my parents were more practically minded and pushed me toward Computer Sciences, so in pursuit of an acceptable career, I went down that path… initially. Even so, I had taken my first stabs at writing in high school, but it was in college that I realized I had a knack for writing as well as a burning passion for it. I went on to major in English and then received a Graduate Degree focusing on Creative Writing, wrote a historical novel and then a science fiction novel after that. Almost immediately, however, I went right into the tech world and for a time left serious pursuit of my passion behind. But I was always writing, as a content writer, technical writer, blogs, journals and other things.
After having done, all I felt I could do in the tech world that interested me, the call to writing came back with a vengeance. But I wasn't really wanting to write things I felt were prestigious like screenplays or thoughtful dramas, but instead inspired by a life-long friend who found success following her passion writing Romance Novels, I wanted to go back to my original passion, Comic Books and content for younger audiences.
Since then, I've self-published two separate titles and am also in the process of writing a YA Fantasy Novel that's turned into enough ideas for a series, as well as a children's book that's in production as well.
Please tell us about your art.
My passion is two-fold in that I am passionate about creating characters and worlds that feature diversity and inclusion with original characters and concepts as well as content that empowers children. Growing up I loved the characters I stated before (Superman et al) however when it came time to dress up for Halloween none of those characters looked like me, who is African-American. No big deal, except kids (and sometimes adults), can be pretty cruel. So, I wanted to create characters that kids who didn't fit the hegemony mold like me growing up had that they could look up to. And also, yeah, I want to create characters that every kid of all ages can feel a sense of empowerment around, just by the fact that children are powerful in their own right. Looking back, I was my most powerful as an untarnished child, and we lose our shine when we become adults. So, I want to show them that embracing their kid energy is the best thing imaginable and it's a theme that runs throughout the content I currently write and create, many of which are under my pen name Umbrus Syn.
What do you think about the conditions for artists today? Has life become easier or harder for artists in recent years? What can cities like ours do to encourage and help art and artists thrive?
The hard part is the good in that there is so much content out there, it's much harder to find a way to stand out from the crowd. Overall that's great though as we get to see the cream rise to the top and get exposed to stories we otherwise might not have gotten when only a few publishers or studios controlled the landscape.
I think any major city is a great place to find like-minded artists. The reflex answer would be San Francisco, Seattle, Los Angeles, or New York, but there are so many voices out there that are new and different, and with the ability to connect virtually, there really should be no limit. Russell lives in England and I live in LA and we worked together for six or so years before we ever even met! And I spend a good deal of time watching a YouTube channel of a guy that builds a log cabin out in the wilderness alone in Canada. So, bottom line is, wherever you find yourself, that's where you should start. I owe an old friend that lesson. One day I said, "I wish I could write comic books." He responded to me, "then write a comic book."
How or where can people see your work? How can people support your work?
My latest comic book is titled Angela and the Dark:Volume Zero, co-created with an incredibly amazing artist and friend Russell Fox. We sell print copies for sale on my website Forge Creation, and it is also available on Amazon and the comic book reading app Comixology, where you can also leave really helpful reviews for us to help support it 🙂 I also attend comic book conventions, mostly local to LA right now, but plan to take it and my other three projects nationally next year, 2020.
Contact Info:
Image Credit:
A. Diallo Jackson
Suggest a story: VoyageLA is built on recommendations from the community; it's how we uncover hidden gems, so if you or someone you know deserves recognition please let us know here.