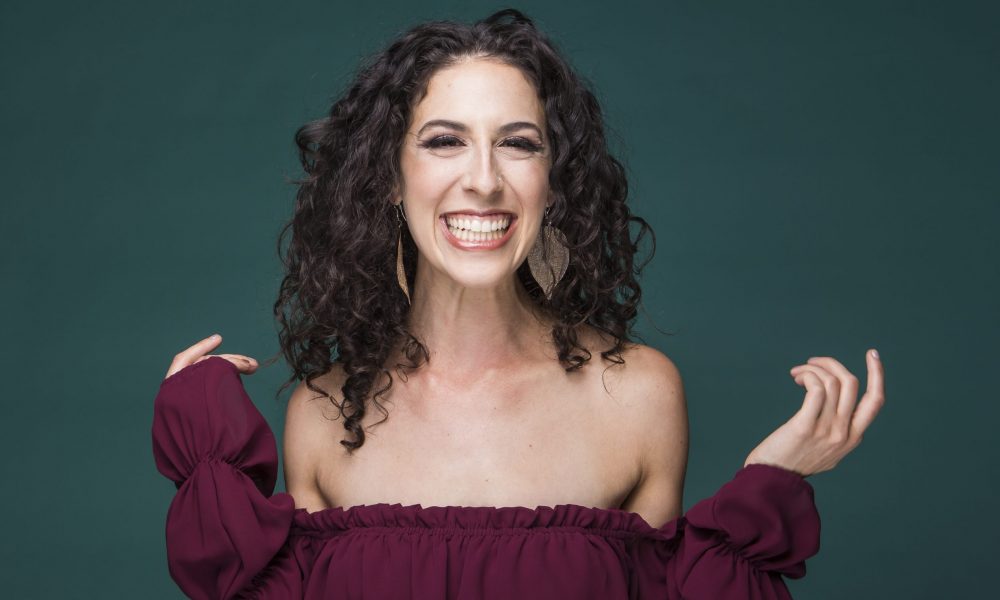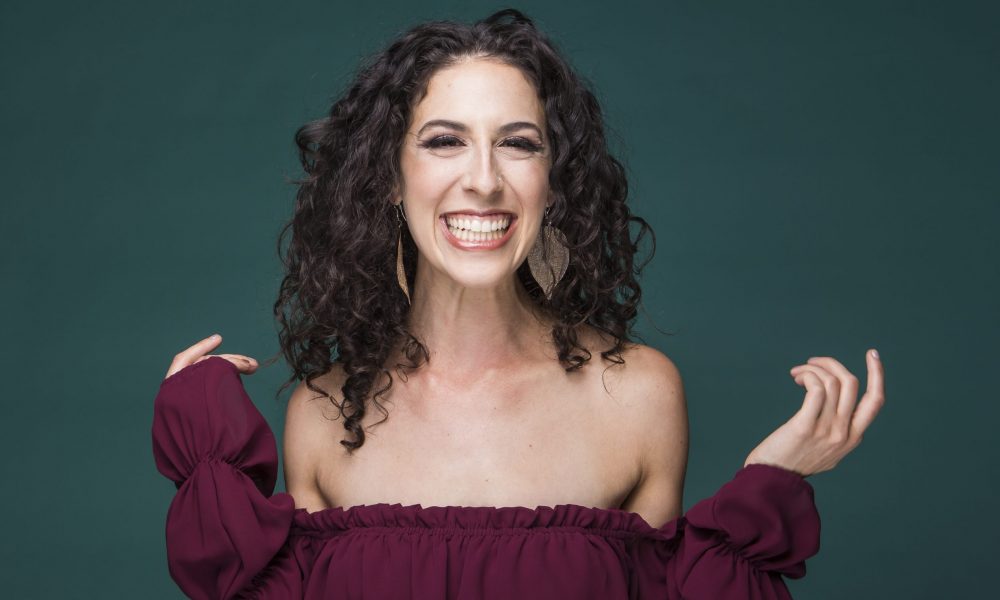 Today we'd like to introduce you to Devyn Rush.
Devyn, can you briefly walk us through your story – how you started and how you got to where you are today.
I grew up in a musical family, in a town outside of Philadelphia. Mom was in a wedding band for almost 30 years and is now a vocal coach. Dad was in bands throughout my childhood and is that guy who can pick up any instrument and just play it. My sister, Lindsay, is a songwriter, music business coach, and talent producer for America's Got Talent. So… it was kind of hard NOT to end up with a career in music!
I started out acting in commercials and TV shows when I was really little. I loooved it. My mom started taking me to New York for auditions when I was 8 years old. I had done musical theatre as a kid, but when I was a teenager, I started getting more into it and at the same time, listened diligently to Christina Aguilera and learned her riffs like it was my job. Ooo Christina… I love that girl.
I started playing bass when I was in 7th grade because I wanted to be like my dad. When I was 14, my parents sat me down to watch "Lady Sings The Blues," the Billie Holiday Story. From then on, I was absolutely hooked on jazz. I started to obsessively research and fell in love with Billie, Bessie Smith, Ella Fitzgerald, Ray Charles, Miles Davis… I listened non-stop and started scatting around the house when no one was home. Around that time, I was offered a spot to play bass and sing in my high school's jazz band. I happily took it, and that band made my high school years so good… I learned a ton and fell so deeply in love with all of it.
That same year, when I was 14, I was cast in the workshop/staged reading of Spring Awakening at Lincoln Center. I am so honored to have had the role of Anna initially written for me. After the reading in 2005, Spring Awakening was picked up to go off-Broadway at the Atlantic Theatre during the summer of 2006. I understudied 3 of the roles.
When the show got picked up to go to Broadway, we were all so excited! I was 16 and about to be on Broadway! I was not cast in the Broadway run. It was devastating. But I had to keep going. Over the last 2 years of high school, I did a couple other projects in New York, and when it came time to apply for college, my mom said, "You can go to college if you want, but I think you should keep the ball rolling and move to New York." And that's what I did! Immediately after graduating from high school, I packed up and moved to New York, where my life began and I learned what *feeling at home* really, really felt like.
I got a job working as a singing waitress at a restaurant in Times Square and met some of the best and most talented human beings I have ever known. They became my family away from my family, and I felt like the little sister who was just nurtured so much by all of them. While working, I had an a la carte college life… studying under vocal coach Liz Caplan and taking acting classes while continuing to audition. I started to find that while my love for singing could never, ever be touched… I wasn't so into the auditioning anymore… I wanted to sing for me and for the people who were listening – not for the competition. And so… my next chapter? I auditioned for American Idol. Wait. That totally makes sense, right? 😉
When I was 20, my wonderful manager, Edie Robb, who I had been signed with since I was a kid, told me that American Idol was coming to East Rutherford, NJ. She told me that my contract was up and before re-signing it, she thought that I should take advantage and go audition. Side note – I was 12 when American Idol started running, and every night after watching the show, I would go into my bedroom, sing at the top of my lungs, and pretend that I was auditioning for the judges. In this fantasy world, all 3 judges would give me a resounding "YES!" and I would imagine what that would feel like… When I was 20, my fantasy came true when Randy Jackson, Steven Tyler, and Jennifer Lopez all said "YES!" and sent me to Hollywood!
On top of this, my dreams were surpassed the night that a producer called me and said that they wanted to come to New York to do a back story and feature my audition. My audition aired during the season 10 premiere! I ultimately got cut during the group round, but man! Being on the show and having my audition featured was beyond my wildest dreams, and I'm so glad that I auditioned! American Idol opened a lot of really cool doors. The one that I'm most proud of is being a speaker for the bully prevention organization, *Hey U.G.L.Y. – Unique. Gifted. Lovable. You.* As a kid, I was bullied a lot and never felt like I really belonged when I was at school.
Now I get to help students get through that hard time by teaching them about self-love and empathy. A couple years ago, I got to be on The Steve Harvey Show to coach a girl who had been struggling with self-esteem issues. All of this has been very empowering and therapeutic for me. It reminds me why it is so important to put myself out there, just to have human-to-human connections. We can all elevate each other, and I think that is the beauty of this life.
My following years in New York, I gradually transitioned from auditioning for shows to writing songs and playing my original music with some of the most kickass dudes in town. Those times were a blast! We played in some of the best venues… Bitter End, Rockwood Music Hall, Spike Hill, The Living Room… I had started writing when I was 18, but focusing on original music and singing my songs with a band was another dream come true, and we lived it up together. I owe those guys a lot. That was a time of creativity and self-expression, and I learned a lot of important lessons.
I moved to LA when I was 23, and October will be my 5th Los Anniversary 🙂 Since moving here, I have met some of the most awesome people, in and out of this business.
My friends are the most wonderful, smart, fun people in the world. I am building a network of musicians, composers, publishers, etc who are continually showing me how fulfilled I can feel in every aspect of my career. I'm a full-time vocalist and songwriter. On the songwriting front, I have had songs placed in TV/Film and my co-writer, David Amber, and I will have our 3rd and 4th songs out under other artists in Korea this year! I sing in an incredible jazz band called "Hefti Plays Hefti," playing the music of late ASCAP Hall Of Fame composer and arranger, Neal Hefti and led by Neal's son, Paul, who is one of my favorite people in the world. My band, simply called "The Devyn Rush Band," is making our debut at Herb Alpert's Vibrato on Friday, June 1.
Life is magic.
We're always bombarded by how great it is to pursue your passion, etc – but we've spoken with enough people to know that it's not always easy. Overall, would you say things have been easy for you?
Challenges can really test us and make us ask the tough questions, like, "Am I doing this because it's what I think I 'SHOULD' do, or do I actually want it?" My friend, Betty Hoeffner (founder of bully prevention organization Hey U.G.L.Y.-Unique. Gifted. Lovable. You.) always tells me to stop 'shoulding' on myself… Ya know, when you're a little girl who sings, you hear a lot of the same things from people over and over again… "I'm gonna say I knew you when!" and, "You're gonna be famous one day…"
And those things are really fun to hear at 8, 10, 12 years old… but what I've learned through my 20s is that success as a singer can have so many different looks. And what if I don't feel like being famous? Or what if I view fame/recognition as a bi-product of something I consider so much greater? These are the questions that I ask myself, constantly…
My trajectory has had lots of turns, shortstops, detours, and re-routes. It's always fun to think back and see how I ended up "here." like, how meeting that wonderful person 7 years ago, led me to land that job with that other wonderful person today, or how that disappointment when I didn't get the part on Broadway when I was 16, led me to focus on other things that I am more passionate about as of now… or how being bullied in middle school has led me on a path to yoga, self-love, emotional awareness, and helping kids get through what I went through…
I'm constantly renewing and refining, and as painful as growing pains are, something I'm proud of is that now, when I have a growing pain, I can *recognize* what that *feels* like, as opposed to just being overwhelmed and scared and not understanding why. As difficult as it can be, I hope I'm never done growing, and I am open to continue reaping the benefits of those sometimes hard lessons.
We'd love to hear more about your business.
I LOVE what I do, and it's so cool to me that I am constantly learning new ways to sing for a living! I am a vocalist, songwriter, and entertainer. I'll touch on each of these things and tell you a little bit about what I do in each category:
Vocalist:
– I sing all different genres and do a lot of session work for film, TV shows, commercials, and songwriters who need demos so that they can pitch their songs for licensing and other artists. I do a lot of studio work in LA and also have a home recording setup to record and send vocals anywhere in the world!
There are lots of vocal samples on my website: DevynRush.com
– I sing Jazz/Soul/Original Music with "The Devyn Rush Band" and "Hefti Plays Hefti."
– I perform live at events, where I'll sing everything from Jazz to Motown to Top 40.
Songwriter:
– I perform my own original music with "The Devyn Rush Band."
– I write/co-write songs for film/TV and other artists, mostly in Asia (K-Pop ROCKS!) and hope to eventually write for artists in the U.S. as well.
Entertainer:
– I love singing live and also just started a comedy web series called "Bubbe Sings!"… Being Jewish is funny. 🙂 You can find it at Youtube.com/devynrushmusic
Has luck played a meaningful role in your life and business?
I really do believe in the saying, "Luck is when preparation meets opportunity." Even when we get "Lucky" in a situation, I think it's really fun to look back on ALL the things we had to make happen for that "Lucky" situation to present itself… Like, how did you REALLY meet that person…? Or how did you REALLY land that job…? Or how did you REALLY get to the exact spot you're standing/sitting in right now…?
I get super deep with that thought process because I like to remind myself that I can create my own luck AND that I need to celebrate every.little.thing. Whether it has to do with a job… or holding a handstand in the middle of a room… or laughing and drinking wine with my best friends, I believe that "Luck" happens when we let life & love in and throw in a little bit of intention in broad strokes.
I also think there's a big difference between Luck & Fortune. Whenever I have a friend tell me that they are "Lucky" because of something great that happened to them, I like to remind them that they aren't "Lucky…" – They're "Fortunate." They EARNED that "Luck!" And I try to talk to myself like I would talk to a friend.
At the end of the day, it's all just sayings and semantics, and at the end of the day, I thank my *Lucky* stars for all the joy in my life.
Contact Info:

Image Credit:
Jeremy David Photography
Getting in touch: VoyageLA is built on recommendations from the community; it's how we uncover hidden gems, so if you know someone who deserves recognition please let us know here.