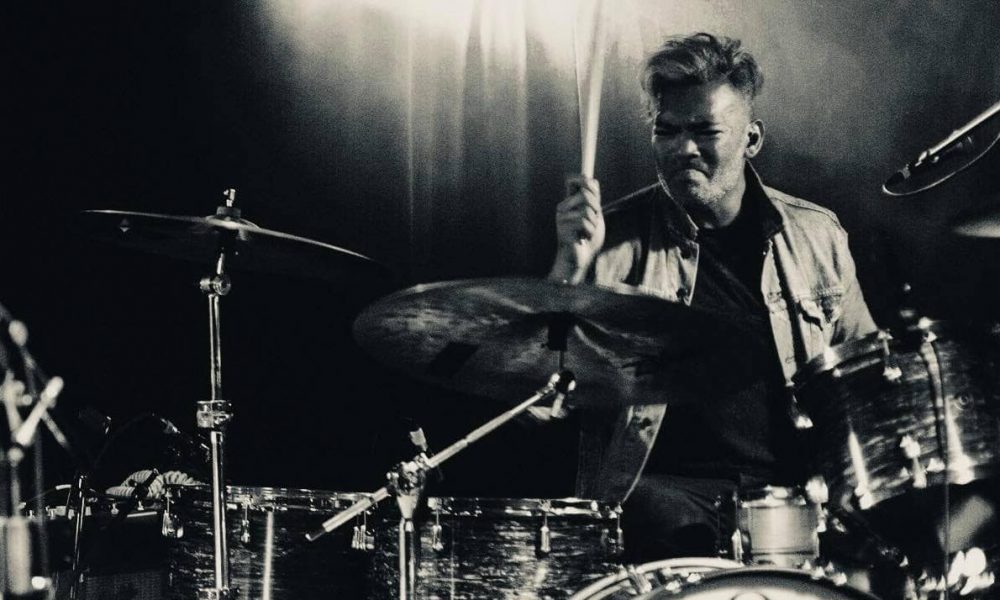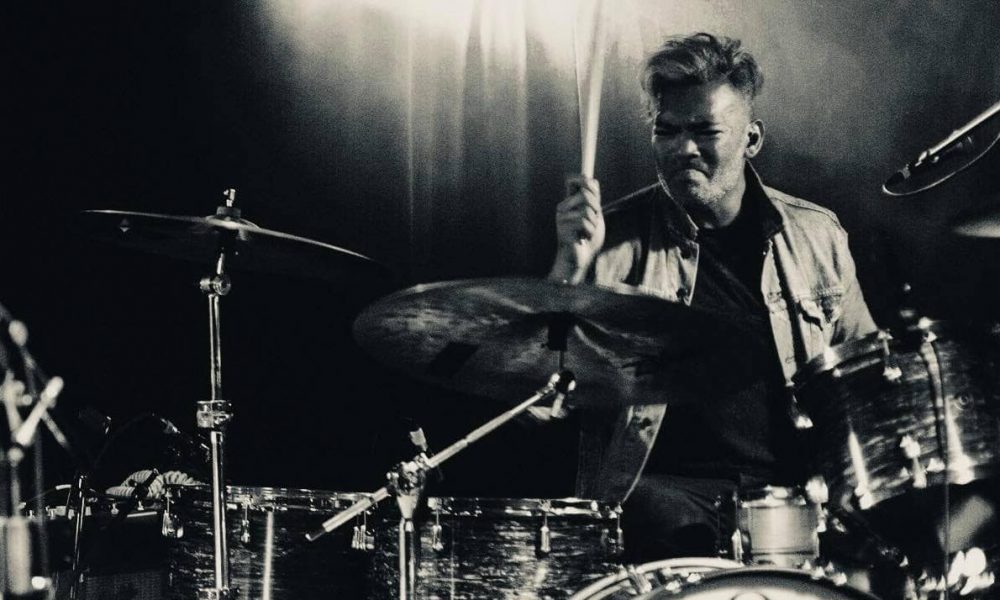 Today we'd like to introduce you to Devin Jamal.
Thanks for sharing your story with us Devin. So, let's start at the beginning and we can move on from there.
Born and raised in Northern California in the Bay Area, I grew up watching my Dad, a computer technician specialist for NASA by day and a freelance musician by night. Basically, program himself out of a job. My mom was a secretary for Lockheed and when her health started to turn I watched the decline of a person who was my solid rock and lifted of my head as I suddenly became that for her. This is somewhat the basis and then philosophy of me as the person I am today. Living without expectations. As I watched the "grown ups" around me rise and fall and start over and continue the cycle which I took notice of from a young age, not that I necessarily could avoid it or not experience those things myself but I realized early that I needed to respond rather than react. This was something I once heard a Pastor say in my 16 years of involvement in church. The difference is that responding is being flexible. To ease into a change and take what you're given and run with it. It's perspective. Whether it's a win or a lose how you respond to learn from the situation and carry on or to let it drag you down into the dirt is up to you. Reacting is an emotional characteristic in the heat of the moment without clarity… clarity is a big word in my story that I didn't always have. Without stopping to think of the words you spew or the physical actions you take can also be yours to triumph or look back and wish you had handled differently.
Anywho life from 1-13. I feel was pretty normal. Going through the years waiting for my birthday in August so I could go to Disneyland and Universal Studios and be showered with love by my parents and then couldn't wait till Christmas to be showered with love some more. And I'll be honest I was a spoiled child. Typically got what I wanted without waiting. There was many ups of course that I look at fondly but there's the downfalls. I lost my grandpa at four. Was sexually assaulted by my cousin at seven. My mom's health started declining around this time but she was always strong enough to pull through to keep me busy. Things weren't rough yet. Then I got the big news we're moving to a town called Patterson in Central California. Enter what I like to call my formative years.
13-19 Patterson, CA. Just an intro to this town. When I moved there, it had a population of approx. 8,000. When I left, it was at 19,000. Now this town wasn't bad. It was quaint, cute, charming but for sure everybody knew everybody's business. I won't go into too much detail here but found my self being booked in juvenile hall, played a few seasons of football, basketball, and baseball scraping by just to be on the eligible list. But this was also the time when I realized I didn't want the drums to be my hobby. I wanted it to be my future. This was when my dad took me to get my first album which was "The Fat of the Land" by The Prodigy "Candyass " by Orgy and "Tragic Kingdom" by No Doubt. I obviously had just discovered TRL on MTV. These were surprising choices as I grew listening to my dad's r&b/reggae band my whole childhood back in the Bay. I could drum hard and fast and emote the turmoil I had growing up from a childhood where I mostly watched my parents argue and hardly speak a word to each other otherwise. I gave up sports and started to focus on music got involved in my local youth group and ran into several challenges there as fitting a form of what a Christian should be and how the adults of the church viewed me. Never really feeling up to snuff, I admit some of how I acted was for attention, some was just my angst but it leads to me going to a dark place in myself where I drown myself in the music of Korn, Limp Bizkit, My Chemical Romance, The Used… Not at all saying that this music took me to these places but I look back on this music and remember the relief that it gave me. I never found solace in substance abuse but in these years, this would be my first attempt at suicide. Call it fate, call it God whatever you want but I'm still alive today and I couldn't be happier. After high school and jamming and playing with few bands from San Francisco to Sacramento, I had a dream and aspiration of being a career drummer. Making music my life and hoping that I could someday help someone the way that these bands have helped me. Taking tools, I learned from hours and hours of annoying my neighbors drumming to Travis Barker, Lester Estelle Jr., Adrian Young… I found a window to move to Southern California.
After years of working at a golf course, a dealership car wash, CnC workshop, and finally a Longs Drugs Distribution Center in Patterson I had enough of the odd jobs that this town had to offer me and I knew I needed to make a move and fast. I was dating a girl at the time was attending a Christian college in Azusa so I made friends and moved in with them in their dorm and started making connections after a botched interview at Guitar Center. I landed my first job as a "Scaractor" for Halloween Horror Nights 2007 at Universal Studios and eventually became a ticket seller. In this time, I slept in my car, friend's closets, couches, anywhere I could lay my head. Got involved with a church and that was my in. People found out I was a musician and word was spreading. From Sunday Services to coffee shops, I continued gigging and it didn't hurt that I felt I was serving my heart and my God at the time. This is when I met [name retracted for privacy]. [name retracted for privacy] was the girl that I looked at and knew she was going to be a great mother.
As my goal in life is to be a great Father. But she could just look at you and make you forget anything bad had ever happened to you. I would spend the next two years with her trying to figure out what a relationship is. What love is. How you love. Why you love. What I failed to understand was that it's not fiscal. It's not just buying things to make everything okay. As a struggling musician (p.s. still am today) all I wanted was to shower her with gifts and the finer things that I didn't even have myself. I had my problems with even knowing what being in a relationship meant. There was a miscarriage. And after six months of trying to keep this mishap and stone structure standing tall with Elmer's glue, I received a text on New Years' Eve Dec 31st, 2009. Saying she was done with me. I would spend the next few months leaving voicemails, texts, crying at work cause I had just lost everything I ever wanted. Enter whiskey. My new favorite beverage. As my roommates at the time were partiers and I was going through being sad, I'm amazed I still have a liver. At this time, I had started touring with one of my favorite bands called Future of Forestry and this served as a great escape as I was able to be in and out of churches but not have to settle and know the people or see their faces possibly ever again. I could come in be me and walk out of their lives and leave an impression with my work which is all I wanted. "Hey, Great Show!" "Wow, that was awesome" is all I needed to get through to the next gig and do it all over again.
2010 started with a church in Irvine of about 300+ where the cool kids would go. This is where I would learn church is about numbers and service flow to attack emotions. 2011 I moved up to the Bay Area to try to find home again and attempt to find humble beginnings but all I did was bring what LA churches had to offer to these churches where I began to gig for a paycheck. in Sept 2011, I received a call that my mom is not doing well in Hawaii in her hospice and that I should try to make it there before its too late. Thankfully to Del Owyoung, Eric's father from Future of Forestry I am forever in debt for this moment where I got to go to Hawaii and see my mom at her best she been in months and for the three days I was there watch her decline til her final breath on Sept 18th, 2011. The following day I flew home as we had a tour booked and I had to work or I would be broke and not be able to pay rent. That Fall 2011 tour was a whole new meaning to Respond vs React to me. Thank you Eric, Adrian, Asher, Blaine and Christina. I would not have made it to where I am today without you guys. 2012 would be a three years hiatus with that group and thus would be the years that I found myself back in the church.
February 2013, I moved to a church in Chicago where it was run by tyrant (sounds dramatic but I mean…. yeah) I was let go from that church because I was being held to accountability where any leader could ask to see my phone and examine whatever content was on there. Towards the of this time in Chicago, I received a call from an unknown number from Georgia. I answer and its [name retracted for privacy]. Crying. Not knowing what else to do in her marriage with a three months old baby. We would stay in touch in hopes one day we would at least meet again. I came back home to OC in August of 2013 and this is the biggest downfall but its all been uphill from here. Before I had left to Chicago, I had a few tickets I hadn't taken care of for driving on a suspended license. Long story short in October of 2013, I was arrested and taken to jail for eight days, two days after receiving the news that I had been hired at Disneyland as a Stage Technician. Here I am things are coming together I've toured, I've recorded an album, I'm a busy musician, and now achieved my childhood dream of working at the Happiest Place on Earth! And here I am sitting in a cell. My best friend, Chris James feverishly attempting to find out where I am and what he can do. I get released from Pomona courthouse after bouncing around from OC to LA county a few times. I return to the steps of the church I walked away from some five years previously. The mission pastor there drove me to a friend's house and she took care of me and got me home.
After four months of wallowing in my sorrows and taking care of all the tickets, I was again able to apply and get into Disney. At this time, [name retracted for privacy] decides she wants to come back to California with her baby to her father's house. I get on a plane to Florida and we begin our drive to California. As we leave the airport, we break down. We find a hotel and make plans to hit a Pep Boys and find out the head gasket is blown. We rent a van and what I can only explain as a miracle and the years of packing trailers is how we got away with this van, we again begin our drive to the Golden Coast. We laughed, cried, reminisced, we changed diapers, and hit all of my favorite spots I remembered from the touring years. We realized we never stopped being in love even though our paths had split. We get home and decide to give this all a shot again.
A year later, a 2nd miscarriage we were destroyed and my inability to feel or explain how I'm feeling caused me to run away. Could I have explained this better at the time? No. I didn't have clarity (remember that word?) I just knew I felt terrible and didn't want to anymore. This was my turn to walk away and something I would regret even now as I'm typing this now. Since then, I've been single. Looking internally finding myself and working hard to just be the best me. What am I up to now? How am I? I'm okay. I'm still at Disneyland. Filling my purpose there. There's plenty of moments where I stop and look back at myself in Patterson. That kid wanting to work in music. Wanting to be a drummer, to tour, to record, to work at Disneyland. And here I am. I've done it all. Everyone around me in my circle sees it. But me. I'm focused on what's next and I don't know how to settle on being happy with where I'm at. Constantly restless. Constantly working towards a blind goal. But I never stop…. that's me.
Has it been a smooth road?
Gahd no hahaha. So many months looking at my bank account wondering how the hell I'm broke again. I think my story has built alot of walls that maybe I put up. Maybe some are there to protect me. Maybe some are involuntary that I don't know how to break down. I tend to fault myself. I talk down to myself alot. Doubt… thats a crippling bastard I think we all feed too much into. Whether it was an internal struggle or with some outside situation, I've always done my best to observe perspective. Realize there's so much more going on around me than what I see with my two what I honestly would describe as sheltered eyes. I know there's people out there that have been way further down the rabbit hole than me. And I fucking salute those people. I love them. I love their stories. I love sharing struggles and either watching others conquer or being there with them. Thats what has brought me to where I am I think. I realized we're all in this shit together.
Can you give our readers some background on your music?
I'm a freelance musician/technician. First and foremost, I'm a drummer. I will always be a drummer. I secondly am an Audio engineer, lighting programmer, and backline technician. Those will always be some secondary to me in my field of work but drumming is my passion. What I've been told is my drumming is full of expression. I'm able to speak and translate with drums. I think being versed in a few instruments allows me to read emotion in other instruments so when I can take that and express it through feel and strength, I think that adds a little bit of an edge. Now being a musician that runs audio, I'm able to mix to specifics. I can change a feel of an instrument through EQ. Lighting I can paint an emotion and if it's to the beat, it always helps :). Video I can create a visual representation of what is being portrayed. And teaching a stage… its just fun cause I'm around what I love.
How do you think the industry will change over the next decade?
Music will never die or go away. Someone always has a story to tell or an emotion to portray and thats what I absolutely love about my craft. I kind of love where things are at in this battleground of Analog vs. Digital. It's fun to watch and see how things go back and forth. I just love making sounds and experimenting so both serve me well in all my work.
Contact Info:
Image Credit:
PictureSomething
Suggest a story: VoyageLA is built on recommendations from the community; it's how we uncover hidden gems, so if you or someone you know deserves recognition please let us know here.