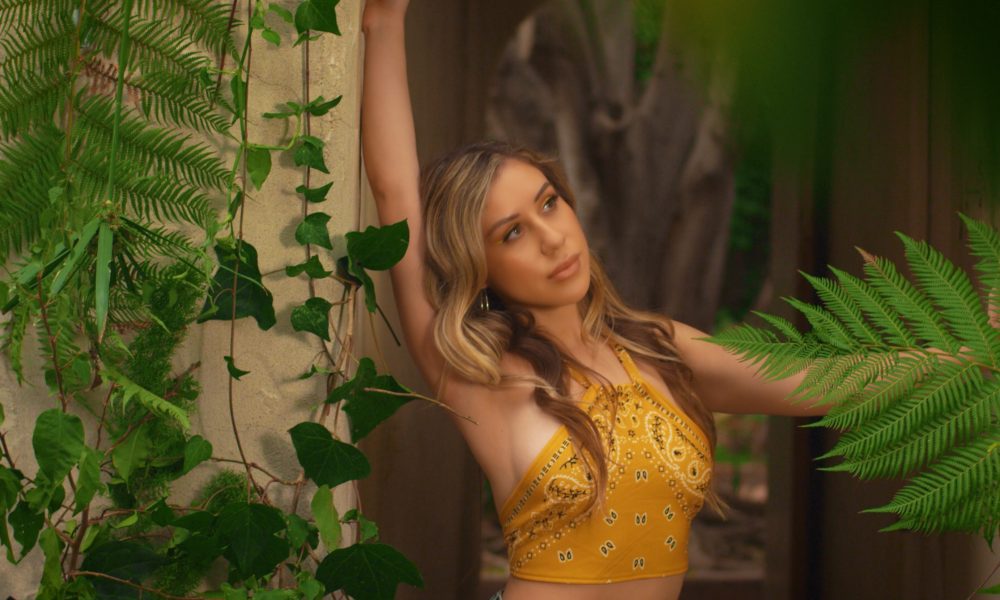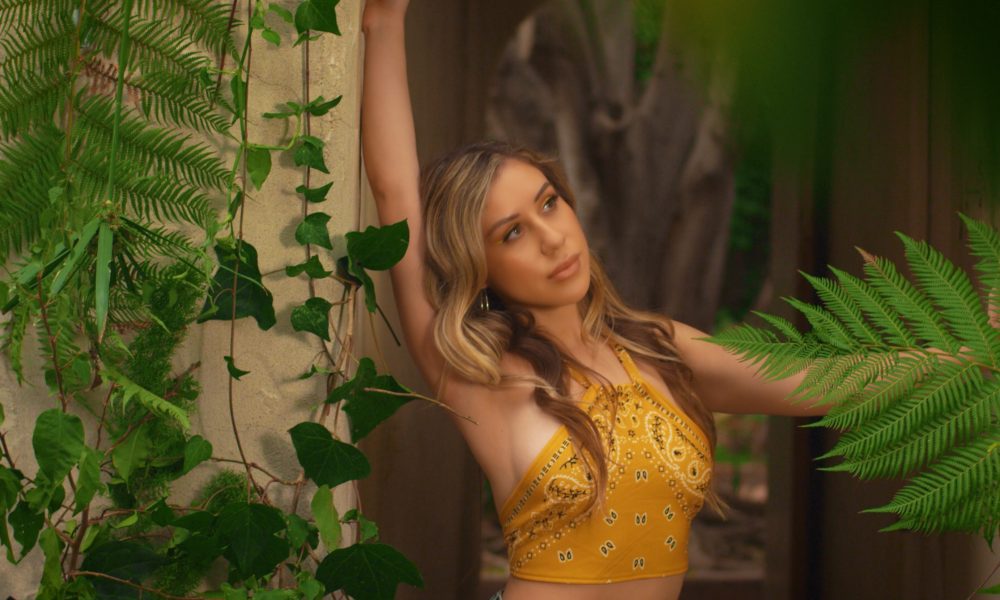 Today we'd like to introduce you to Destiny Malibu.
Destiny still remembers the day, at the age of five, she donned headphones that were nearly as big as her head and stood in front of a microphone for the first time. The studio was already a warm and familiar place. But this was new.
So began the journey of a girl named Destiny, who seems to have been, yes, destined to become a musical artist. Destiny's job was to recite the pledge of allegiance and sing backup for a 9/11 tribute show being performed by her mother, a recording artist with a successful Latin band.
That day still resonates in Destiny's soulful and energetic vocal style. But though her love affair with music began with performance, it did not end there. Her mother saw to it that Destiny understood music at a fundamental level. As a young teen, Destiny was trained to think in terms of musical and narrative structure when she listened to popular songs. Her natural creative instincts ignited a love affair with songwriting, and it is still the core passion that drives her career. Her writing talent was evident early. She won multiple consecutive songwriting contests as a high school student and was voted "most musical" by her peers at Malibu High School.
So it was as a songwriter that Destiny's professional career would begin. She opted for independent studies in her senior year of high school in order to take a job as a songwriter for Burnett Music Group. As a writer, Destiny developed a hopeful and uplifting style that reflects her caring and deeply empathetic nature. Known for Genre Blending, Destiny's fans have come to expect a new element of surprise with every release. You will find elements of Pop, Soul/R&B, Rap/Hip Hop, EDM, Country, Classical, and Rock in all her compositions, depending on the vision for each song.
"I grew up listening to Top 40 Radio, and therefore a variety of music styles. Naturally, that diversity has greatly inspired my artistry today and is deeply embedded into my songwriting". She has a keen ear for music, but perhaps an equally keen sense for the quiet suffering of people around her. This sense of awareness and responsibility has come to inhabit her music.
Perhaps because of her desire to connect with and understand people, Destiny's tenure as a full-time songwriter would be short-lived. She soon discovered that her true calling was to "tell my own story," as she puts it, by performing her music and engaging with an audience. And equipped with that insight, Destiny Malibu would become the singer/songwriter she is today.
Since then, Destiny has been writing, recording, and releasing music at a dizzying pace and touring internationally. She performed an original song in a 2018 appearance on American Idol. She has performed at such renowned venues as the House of Blues and Viper Room in LA, as well as high profile festivals such as Texas Rockfest and the Florida Music Festival and toured internationally in Singapore and Dominican Republic. She has recently begun to further push creative boundaries, experimenting with Spanish-language songs that honor the Latin roots she owes to her mother.
She will resume her tour, aboard her 45-foot tour bus when the "Stay At Home" initiation to address the world Corona Virus crisis is lifted. In the meantime, stay connected with Destiny online. She engages with her audience on Instagram daily.
A frequently addressed topic found in her music and social media posts, Destiny is extremely passionate about Mental Health & Suicide Prevention. While on tour, Destiny regularly has personal Q&A group discussions with the youth about mental health before and after her concerts. She has formed partnerships with organizations that align with her passion to contribute to the mental health and the well-being of others, including Imperfectly Perfect, American Heart Association, Embrase Foundation, Smule, SiriusXM and others to bring positive, encouraging messages to Gen Z and Millennials.
Great, so let's dig a little deeper into the story – has it been an easy path overall and if not, what were the challenges you've had to overcome?
My team & I have worked tirelessly for seven years building my brand. Sleepless nights, few thank you's, free gigs, feet on the ground with blood, sweat & tears. Absolutely nothing in my career has come easy. Both angels and haters have been very loud and I have had to listen to close "friends" tell me to give up, that I would "never make it", that success in this music business is "1 in a million" and that I "would never be that 1%"… but guess what, I'm not in this business for fame, money or attention. I'm in this business because I love it because I love my fans… and when love and determination drive your passion, nothing can stop you. If you have a dream, don't let anyone make you question your purpose. 97% of people who quit too soon are employed by the 3% that never gave up. I always encourage my fans (angels) to be that 3%!
We also endured two difficult life-changing events that turned our world upside down. Right after my appearance on American Idol, in 2018 within a 48 hour period, my family lost our home in the Woolsey Fire and my sister was at the Borderline Shooting at the Thousand Oaks Bar & Grill that took the lives of 12 people. As the two year anniversary of both events approaches in November, my song "We Will Rise (Tribute Anthem)" on my album "Sweet Persuasion" is dedicated to those affected by both tragedies and reminds us that "from the ashes, we will rise".
Here is the story/music video: https://www.youtube.com/watch?v=YSMQSPwBzWg
What else should our readers know?
I am a family-friendly brand and am extremely passionate about showing the youth that you can absolutely be kind and 'cool'. While talking with kids about mental health on my high school and college tours, I always emphasize the importance of being inclusive and kind to one another – reminding them that you never know what someone might be going through. In a media culture that often praises an "un-interested" demeanor towards others, I want the youth to know that being caring and genuinely interested in the well-being of others is actually the coolest demeanor one could ever develop.
Do you look back particularly fondly on any memories from childhood?
My favorite childhood memory is definitely when I was nine years old when my mom sat down with me, a handwritten paper in hand, and showed me the basic verse, chorus, and bridge structure of a song. I wrote my first song that night on guitar, and have been writing music ever since. A truly magical moment for me, I already knew I loved music, but this moment in time most definitely ignited my love affair with songwriting.
Pricing:
"Sweet Persuasion" Vinyl Album – $25
Destiny Malibu Face Masks – $12
Contact Info:

Image Credit:
Nixa Photography, Lux Angeles Studios, Talkboy TV
Suggest a story: VoyageLA is built on recommendations from the community; it's how we uncover hidden gems, so if you or someone you know deserves recognition please let us know here.