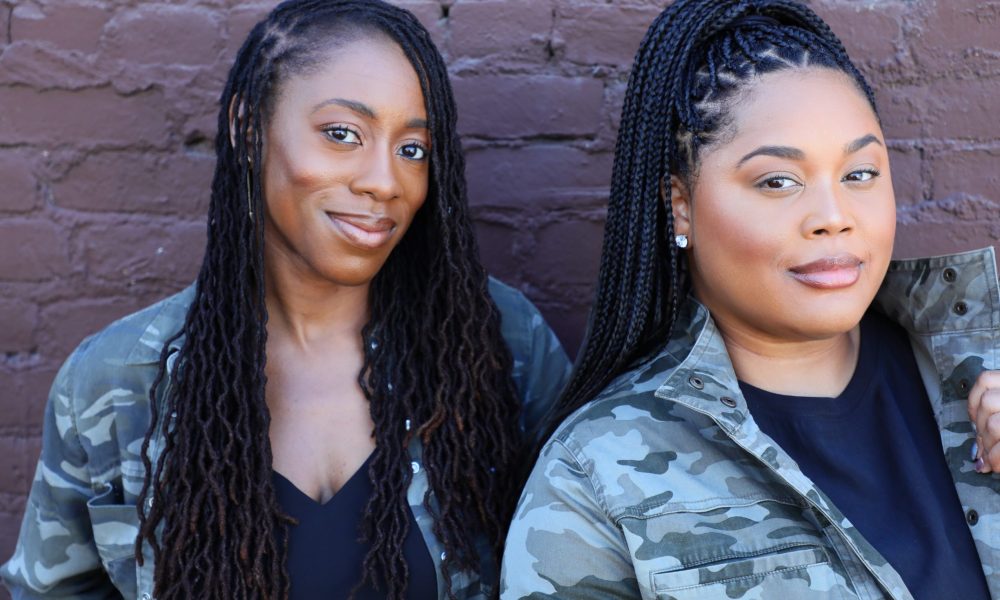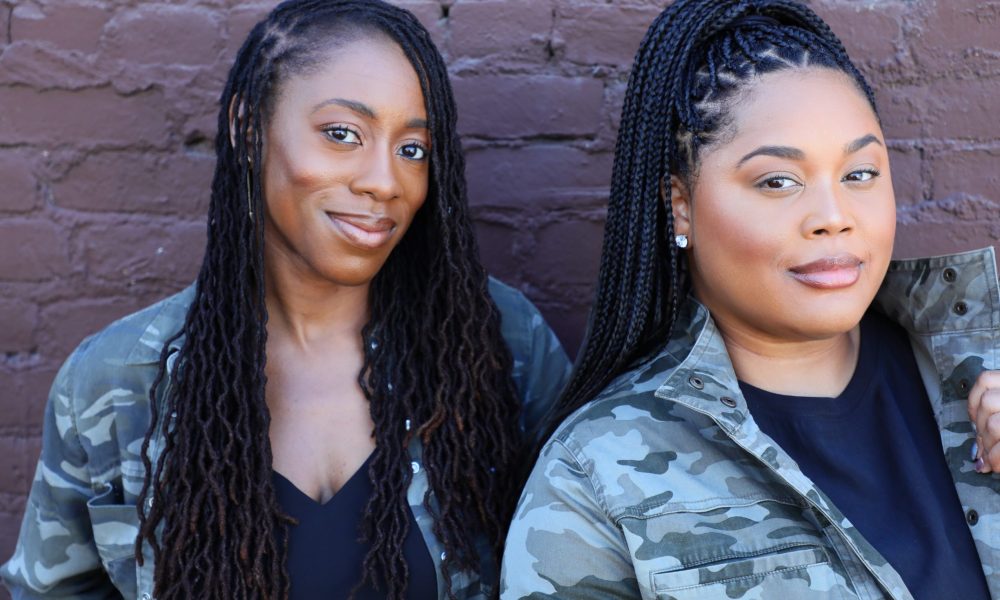 Today we'd like to introduce you to Deshawn Plair and Sade Oyinade.
Deshawn and Sade, let's start with your story. We'd love to hear how you got started and how the journey has been so far.
(Sade) I always had an interest in the entertainment industry as a kid, I just didn't know where I fit in. For a minute I wanted to be a stunt woman but I grew out of that by middle school. I'm a first-generation American who grew up in a Nigerian household in the D.C. area, so although I was interested in film and TV, it wasn't something I was supposed to pursue. My family wanted me to study medicine or law or something similar so I set my mind to that until I spent the summer of my 11th-grade year in a lab at the National Institutes of Health. I knew then that I had to find out what I truly wanted even if my family did not agree. I researched producing and set my mind on that.
I studied Visual Media at American University and, against my family's wishes, moved to Los Angeles to gain experience as a producer. I started off as a production assistant on reality television shows like "America's Next Top Model" and moved on to work on documentary series like "American Gangster" for BET and "Unsung", a music docu-series for TV One. I found my groove on these docu-series and started producing on "Unsung" in 2009 which was a wonderful and extremely educational experience. I met and interviewed so many people I've looked up to or listened to for years like Deborah Cox, Smokey Robinson, Debbie Allen, Eddie Murphy and his brother (an amazingly funny man who left this world too soon) Charlie Murphy.
But there was a deeper passion I hadn't explored yet, which was directing. At first, I was scared to pursue it because I was afraid I wouldn't be good enough. And it seemed so hard to find opportunities to work on a scripted set. So I got over my fears and decided to create my own opportunities. I started the production company Flower Ave. Films (named for the street I grew up on in Takoma Park, MD) and produced and directed my first short "Who Do You Know?" in 2011 which later aired on ASPiRE TV. Then I wrote a short film called "Yemi's Dilemma" that dealt with my Nigerian-American background. I planned to direct this film as well and knew I needed someone strong to work with so I could focus more on the directing side. I'd been watching one of my co-workers, Deshawn Plair, closely and there was just something about her that felt like she just knew how to get things done. So I took a chance and asked if she'd produce the short with me. She said yes and from there we became producing partners and have worked together since.
(Deshawn) I originally moved from Kalamazoo, Michigan to Los Angeles to pursue acting. I always wanted to be in front of the camera. When I moved, I literally knew nothing about the business. I didn't know how to get an agent or anything. It was a huge learning curve. It was very difficult to break into the industry as there weren't many roles for people who looked like me at the time. When I finally started getting auditions, I noticed the roles were often going to the same people. So I thought to myself if I can't get the opportunities, I'll create them. I went back to school and started taking film classes. From there I ended up getting an internship at a production company and things began to take off for me but behind the scenes.
It was an unconventional route as I started in Clearance and worked my way up to Associate Producer, then Production Supervisor for "Unsung" and "Unsung Hollywood" two docu-series on TV One. But that wasn't feeding me creatively so I quit my job. I didn't really have a plan, I just knew that I needed to step out on faith. So I began shadowing directors and volunteering on as many sets as I could. Then I took another leap of faith and began writing, which is another thing that I never thought that I could do. From that leap, things began to really shift in my career and one of the first pieces I co-wrote I actually directed.
Writing has been so therapeutic for me as I've been able to draw from life experiences. My mother had me when she was incarcerated and I grew up in the foster care system. Those experiences help shape who I am today and ultimately shape the kind of stories I want to tell – stories that are truthful and impact the way people think. I want to show that it doesn't matter where you come from, we all have gifts and we all have a purpose.
(Sade) Since Deshawn and I started working together, we've produced a television pilot and an award-winning short film that Deshawn directed called "First Day Back", about gun violence in schools. The film recently won Best Short at the International Black Film Festival in Nashville. This summer, we were selected to be a part of the 2019 Producers Guild Power of Diversity Master Workshop to develop a feature film script we've been working on. Individually, we've worked on various projects. Deshawn co-produced on digital series with Lukas Behnken created by Nate Parker called "Baselines" and produced an episode of "American Gangster: Trap Queens" that was released on BET+ in October. Through most of 2019, I served as Executive Producer of "American Gangster: Trap Queens". The series is a revamp of the critically acclaimed "American Gangster" series that debuted back in 2006. Today, Deshawn and I are in pre-production of our first feature film, an adaptation of the Essence Magazine best-selling novel "Better Than I Know Myself", pitching a television pilot with two other producers and writing our next project.
Great, so let's dig a little deeper into the story – has it been an easy path overall and if not, what were the challenges you've had to overcome?
(Deshawn) Adjusting to the Los Angeles life was a culture shock for me as I come from a small town. There were times I had to work two jobs just to pay the bills and keep up with the latest things I needed such as headshots and acting classes. Nobody truly tells you what it takes to make it out here and how much money you have to invest in yourself. I've been told "no" so many times and at first, it broke my spirit, but then I learned how to embrace it and that there's power in embracing it. And there's power in humility. I had to move back home twice because the cost of living was (and still is) so expensive. This is my third time out here and the third time was the charm.
(Sade) One of the challenges I faced was pursuing a career as a producer and director knowing it was something my parents didn't approve of. It made the transition from the east coast to L.A. a little tougher and a bit lonelier but it also pushed me even harder to succeed. I also learned to stop seeking approval from others and be truly happy within myself. Another obstacle I faced was shifting from unscripted to scripted. It's been a challenge finding opportunities to get on sets and shadow directors and to just find what I need to get to the next level because I spent most of my career in the unscripted world. Sometimes it was just incredibly hard to figure out where to start. But I've learned to develop a "never give up" attitude and to utilize the resources around me as much as possible. I was able to shadow a great director on a TV series last year and look forward to doing that again. Even when things get really tough, I rely on my faith and know that no matter what I'll get through.
Please tell us about Flower Ave. Films.
Flower Ave. Films is a production company that specializes in film, television and digital content. We've currently produced short-form content and are moving into feature films and series.
As a company, we are most proud of the fact that although it's run by two Black women, our productions are very diverse and we focus on the inclusion of all backgrounds. We are also proud that we always find a way to work with friends. Anyone we know that is creative we try to pull them in – it's not just about us, it's about our collective community – we're all we've got!
(Sade) What sets Flower Ave. Films apart from others is that we're telling our stories from our perspective. Deshawn and I come from very different and unique backgrounds which shapes our storytelling.
Do you look back particularly fondly on any memories from childhood?
(Deshawn) My favorite memory from childhood would be watching "The Price is Right" with my grandmother. We watched it faithfully every day. My grandmother had a huge crush on Bob Barker. He was a handsome old man! A year after my grandmother passed, I had moved to L.A. and became a contestant on the show. I ended up having a full-circle moment as I won the Showcase Showdown and won "a brand new car!" But I had just missed Bob Barker – it was Drew Carey's first year hosting the show.
(Sade) Growing up, my favorite thing to do was hang out with my two cousins, my sisters and our friends. Our little crew of seven (with occasional rotating additions here and there) used to kick it most of the time at my parent's house where we took over either the living room or the basement and just had the best time. We'd watch movies and the latest music videos, or play games. We once had a really heated game of Outburst that led to somebody abruptly quitting! And we didn't play again for a while! We had a good time no matter what we were doing. They were my family and my best friends and I miss those times a lot.
Contact Info:

Image Credit:
Adrian J. Photography (For all photos except for Diva Foundation red carpet photo and group photo from set of First Day Back film). Fun fact: We didn't plan to both wear camo jackets. We seem to spend so much time together we end up thinking a like!
Suggest a story: VoyageLA is built on recommendations from the community; it's how we uncover hidden gems, so if you or someone you know deserves recognition please let us know here.