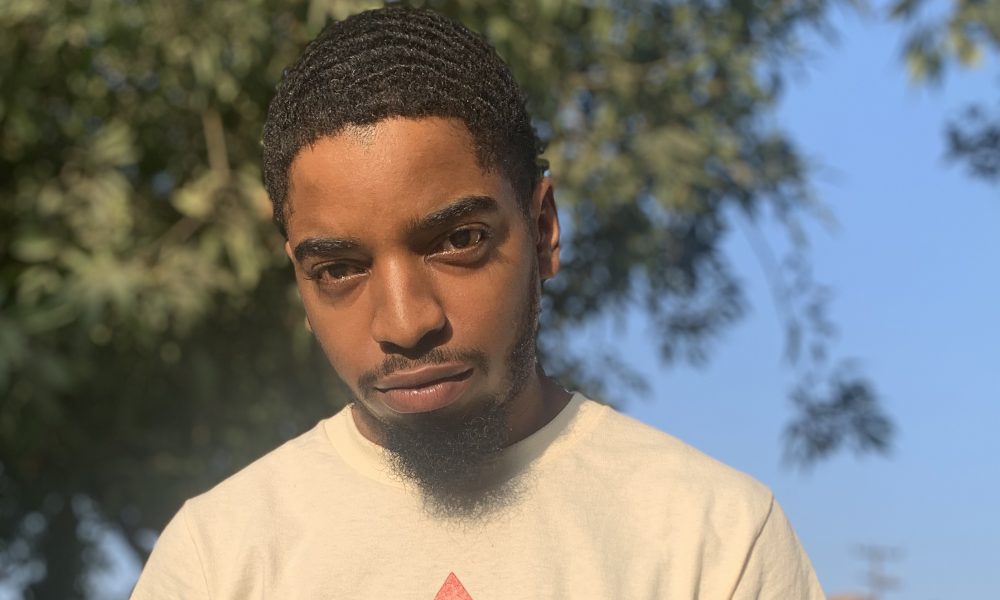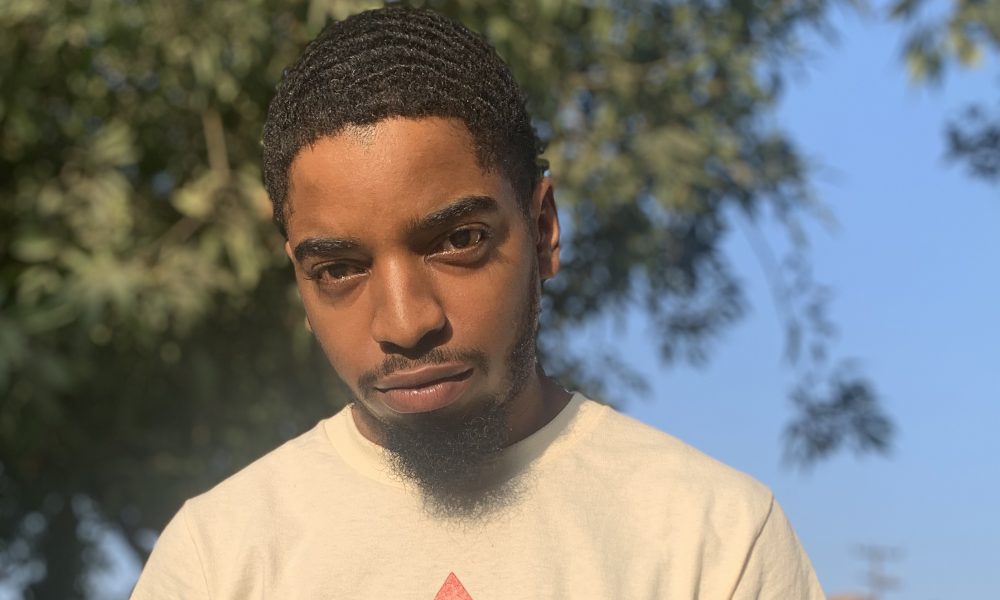 Today we'd like to introduce you to DeMarco Smith.
Thanks for sharing your story with us DeMarco. So, let's start at the beginning and we can move on from there.
I'm a Screenwriter, Film Director, Historian, and Kingdom Builder. My brand story is overcoming a unique disability that the average person wouldn't know existed. I was born Deaf, with a brain that is faster than my mouth which became a stuttering disorder and survives risky surgeries in my youth to become the man you see before your very eyes. My head wasn't straight like this, it was born sideways. My eyes didn't look like this, it was cross-eyed from my head being tilted at birth. Through all of that, I was in a unique situation as I performed extremely high academically and was told that I was too advanced for my local school and had to be transferred to a magnet school where even they told me I needed to be a grade higher. I had to overcome autism as a kid so I learned to read and write before I spoke my first word. My great grandmother who I spent a lot of my youth at lived on Florence and San Pedro and she had a cassette music collection, every black magazine publication subscribed such as Jet, Ebony, Essence, LA Times Newspaper, and an actual black history library which is where I discovered my greatness and obsession for history and excellence. She had every single powerful and influential black legend biography book individually. I would go through and read EVERY SINGLE ONE of them.
Soon enough, I would walk around and chant all the impactful and major moves I would someday make and believe every word. I developed a deep love for storytelling, history, tech, community, and leadership. I would develop a lifelong bond and friendship with my granny boyfriend who would become a father figure/mentor in my life. He migrated to LA from Louisiana, and once he learned my fascination with Mlk ability to lead so much that I wanted to be a preacher, he would tell me a story about marching with MLK, how king never made a dollar for what he did, and how he leads men lived through the protests and beatings, would often credit MLK for shaping him as a man and making him see greener pastures as he would later become the supervisor for building the 110, 10 and the 405 freeway. We would spend a lot of time going to Winchells as he would call it a "meeting." My mother who had me at 18 had to work long hours so I was pretty much raised by a village. I developed a habit of reading the newspaper as a kid every morning and collecting every movie I could get my hand-on. The reason for this is I wanted to study the reaction from each house I was dropped of at and see which movies they gravitate toward, which one they weren't interested in to watch with a large group, study if they laugh at parts I think they would laugh at and take notes if they didn't, to see their attention spans even down to if a baby is receptive to a cartoon he or she is watching. I would also do my homework early on, with older tv shows past my generation like The Jefferson, Good Times, Three Company, Sanford and Son and etc. I understood exactly what I was watching and became accustomed to. To the point, I would go to my new magnet school security and ask for the calendars sections so I can check out this week's box office at six years old. I wanted to study the numbers, the performance, the critics, and the margin between the numbers and the theater it was screened in.
My generation was a part of the transition stage so social media started on myspace for us where I learned how to brand myself during the jerking movement that was transitioning into a click area. At 15, I would adapt to Twitter and be apart of the early users who helped create black Twitter and hashtag when the app had no idea how to work itself, we taught it how to move and how to trend as we would create topics ourselves using a hashtag, therefore creating a topic to trend. We learned if you get a group of people to say the same exact word, speak on the same topic, and use the same tag we created that we can run the app. Due to this, I build a name for myself with an unorthodox relationship to the music biz as I would go on to be a club promoter at places I wasn't old enough to drink at, still, I was able to pull in a large crowd to come out to these parties and event including an older crowd of people. While being right in the middle of a growing new west movement. I had clothing lines making a t-shirt with my face and name "shortass" on there with me building a community of loyal following that would help push, promote and do whatever it took to get the brand further. We would call ourselves Hollywood Blvd/6700 during the PushazInk, LMKR, 357, Thumbz Up days. We literally witness the entire come up of artists like Yg, Nipsey, TDE, Ty Dolla Sign, Tyga, Joe Moses. YG DJ did my 17th birthday bash. Nipsey, who was close to my brother, performed at his daughter's 1st birthday in 2010 and remained close, YG did a meet and greet at my brother's grand opening on Florence and Gramercy.
I would later realize I needed to figure out exactly what I wanted to do with my life and got sidetracked so I would leave social media to focus on finishing school and figuring out a career path. Growing up in South Central, you have an idea what you would like to do but the options and explanation to expand on isn't there so you have to know where to look for it, and that how I became obsessed with research, I always wanted to be a writer and tell stories, always loved movies so I took a drama class to study acting then I would write poems and call them PoemBook and posted them publicly online to get a feel for the feedbacks of the ability to tell short stories and that when I started flirting with turning them short stories to movie plot and that when a glove that perfectly fit me let me know I was meant to be a screenwriter. I would be locked into the school library just researching history, stories to tell and speak on, how to structure it when an Ad pops up for LA Film School. I never knew film school could even be an option. I just enjoyed the film. I would look into the school and quickly found my career path. I waited impatiently to graduate school so I can rush straight to signing up for LA Film School. I had a tall task as the school was very expensive to get into. Plenty either had cosigners, rich relatives, good credit or established, I had neither as I was fresh outta high school. My counselor told me there was no way I could attend and my best bet was a community college film class. I ignored her and took the train and red line to Hollywood and found a way through the door with no cosigner. I saved up enough money to get by on tuition payment.
I quickly was obsessed with bettering my craft so I would wake up at 5 am every morning, hopping trains when I couldn't afford to go to Hollywood and I wouldn't leave till 1 am every night and would only leave early to catch the last red line or train. I would literally watch a whole building leave and it is just me, my laptop, and the security guard. I would stay locked in a cubicle mastering every form of the art I could imagine, it got to the point the building and my peers would be curious about what I was working on, to the point I was asked to do the shelved LA Film School Documentary. I didn't party with my peers and I didn't hang out in Hollywood. I strictly was honing my craft day in and day out, putting in my 10,000 hours. I saved up my money to fund my thesis film "Common Sense" which is on YouTube. I funded, wrote and directed the movie on my 20th birthday, seven days before we had to cut, record voice-overs, edit and turn it in for the screening, somehow someway our team was able to turn in a post-production cut of the film as it was the grand finale showing of the night. The school allowed me to screen the short at two different screenings. Sadly the actual raw footage got destroyed on a hard drive along with a few more unreleased projects so I never had a chance to experience the film festival market, giving the film the proper exposure so I just uploaded it on Youtube a year later with the edit we used at the screening. I would pay my dues and work on multiple sets doing multiple jobs on the set. Working grip, gaffer, script supervisor, Production Assistants, Runner, whatever I can do to gain as much experience as I can. My friend who produced my thesis film Common Sense would go everywhere with me for a good two years so I was able to get into doors I normally wouldn't have access to, I would work with All Def Digital, doing a youtube skit that featured Billy Sorrells, Karlous Miller, Marla Gibbs and etc.
Speaking of my brother Corvain Cooper, whose I referred to as that cause of how close we were all of my life and he was my mom younger brother so by the time I was born he was still in his youth, we wear the same size clothes and shoes, slept in the same room, and was the closest thing to a big brother I ever had. He was in the middle of launching his clothing line "Old Money" and he would meet me at the Film School to talk about launching Maintain The Mystery and filming for his close friend, rapper "Roadie Rose" in 2012 when in 2013, he was at his daughter soccer lesson when he was taken away for a marijuana conspiracy, and in summer 2014, due to an outdated three-strike law that involved two other marijuana charges, he was sentenced to life in prison without the possibility of parole. My brother was like my Blacc Sam, he was my right hand as we would be doing it together. I was then trying to figure out the pieces and how to continue on while this dark cloud was over my family. I couldn't go on while my nieces got older as his oldest is now a freshman in high school who just had a homecoming last year without her father for the 8th year. Due to this, we teamed up with ThLast Prisoner Project, a nonprofit cannabis reform which launched in 2019 on helping to get Corvain release. I reached out to Weldon Angelos, a former music producer who had a 55-year life sentence for weed and Weedmaps to help us out in getting this case awareness. We shot a short doc with Director Nabil, Last Prisoner Project, Herb, Complex, Evidence Bag, and Reform. The owner of Herb, Matt Gray reached out to me after watching the work we did with Nabil and was touched by my comment. We would connect and he would connect me with a rising Singer from Florida "Felsmere" to appear in her hit single "Do$e$ music video as a cannabis prisoner who gets broken out of jail into the dispensary lab backdoor. We did it to raise more awareness on Corvain and the Last Prisoner Project "Let Them Out" Campaign. My family also appeared in The Business of Drugs on Netflix speaking about Corvain's case. In January, we shot a doc for BET, speaking on his case and sharing his story to the world in full details with a full background story. The title of the Documentary is "Smoke: Marijuana + Blsck America" which will air live on November 18th at 7pm. Nas is executive producing, starring, and narrating the doc, Kamala Harris, Corey Booker, B Real, Ty Dolla Sign, CJ Wallace and more will all be featured in this as well. This will be life-changing for my brother. I know it!
My parents and I launched a family business called "John Que's Smokeout in Spring 2018 and started doing popup at our first location on Slauson across from T&D's. We would go on to be there for an entire year making our waves thru the community, with Blacc Sam pulling up on a random day for a bite and having Nipsey pulled up to support a month or two afterward. A situation would later occur where we had to suddenly take a break and switch locations and started trying to build our way in a different neighborhood. One day at a bar popup we do regularly, we fed the very person who would go on to put us on as a vendor at Rolling Loud 2019 during my birthday weekend and would book us again for the NYE Countdown at the orange show. We would do catering and cooking for Jordyn Woods, UOMA Beauty, Snowfall, FX, Ellen, Trap Kitchen, Zendaya, Mayweather Boxing + Fitness & Pepsico in a span of the two-year opening while launching our homemade buttnaked bourbon bbq sauce.
I recently did a partnership with Rapper and Designer "Six Sev" for Make Crenshaw Great Again in August, highlighting the history and culture of what made the Crenshaw district so historic. We just getting started on making history for the district and I'm really happy to team up with whom I deemed to be a triple threat in this game. I have an upcoming history book releasing as a collaboration with WattStix & Think Watts called "Watts Is Tha Motherland" which will be coming real soon. I also turned my LA quarantine game that highlights local business into my mother dream blog called "Cooper Said" which will operate as a complete guide to everything in southern California whether it's the best rooftop view, best bars and winery, best black-owned establishment or just looking for a hotel and getaway gem, we'll highlight it all. I wanted to invest and get my family going before I debuted Maintain The Mystery, which will be creating New Rules by not being the traditional film production company structure, in this everchanging tech world, we want to be ahead of the curve so this is bigger than a production company, its a network of brands and creatives coming together, branding ourselves through merch, content, events, festivals, movies, art, sports, every form of creatives celebrated, every piece of our history preserved, while bringing FRESH blood and energy to Hollywood while maintaining complete control and ownership of our story. We want to push partnership, collaboration, taking a village, and making magic and will only partner with those who can understand the vision and understand what is at stake.
We're living in the exact gold rush Nipsey spoke about on "Mailbox Money" we're in complete control of our destiny and the internet made the possibility endless. It is on you to make it pop. My first film release under Maintain The Mystery will be a comedy film called "Burnt Mission" which is based on my early social media days of becoming a party promoter who was scheduled to do a Lil Wayne afterparty and I told my cousin to cancel his big 18th birthday to see his favorite rapper only for it to be janky and a flat out burnt mission in the middle of nowhere. Pre Uber, Pre Lyft, Pre Cash App. I'm working on the film with my cousin who recently got serious about filmmaking and we finally got a chance to plot on a collaboration for a night we both will never forget. After such an emotionally draining year, I figured it would be the perfect time to do a film like this which has been in my creative safe since film school. This is a unique situation as I have been active in multiple fields since 16 but besides my thesis film Common Sense, Burnt Mission will be my first official offering since my brother went away and I left school. I plan to launch Maintain The Mystery Co. around the time that this interview will be published. I have merch already ready with undisclosed merch collaboration with some of my favorite designers in the city, be on the lookout for all of this. We're scheduled for a big 2021!
Great, so let's dig a little deeper into the story – has it been an easy path overall and if not, what were the challenges you've had to overcome?
I wouldn't say smooth, more like challenging and testing how far your faith will stay with you. Where I come from, we're starting at ground zero and most times with no foundation to stand on so there were plenty of setbacks on the way before we got here in reach of our goals. As I spoke earlier, there would be days I couldn't afford the train prices and would hop it to go to school. Then when I would get a ticket, I never wanted to miss a day of school so I really had to understand that once I turned 18, every single thing can now be used to threaten my freedom and put me in an unnecessary bind. That same failure to appear for that train ticket landed me a night in jail with tickets I need to pay off in order to keep my license. It was a constant battle with paying the city funding that was meant for more film projects to come to fruition. I was watching a dream run away from me and getting caught in a web that hard to break out of once you tied in.
It was rough figuring out my next moves when my brother got sentenced to life in prison for marijuana since he was 50 50 in this thing with me, I lost my partner while feeling like I had a larger responsibility wearing his shoes so we just been building back the pieces to make a way out of no way. Not to mention the average person doesn't know my story or know that I'm Deaf so it makes for a lot of misunderstanding to take place especially if you know what you wanna say but can't say it how you really want. Through it all, we'll always find a way so it even itself out. Never let a hard time humble us. Word to Nip.
Maintain The Mystery – what should we know? What do you do best? What sets you apart from the competition?
My company is titled Maintain The Mystery. As a Filmmaker, I want to bring original and authentic stories for the hidden, the unspoke, and unsung. To be an inspiration and bring a new story about growing up in South Central. I never ever seen a character like myself on a tv screen that overcomes and dealt with multiple disabilities while performing at a high rate and you wouldn't know it. I studied every level of this game down to the audiences down to every fiber of the craft, I'm proud of the upcoming films, content, merch, collaborations, and partnerships that we will be born from this entity as this been ten years in the making and finally reaching the day to debut. A company that teaches you our history, our stolen greatness, learning more about our culture, support the hardest designer with our merch collab and artists in the city and get to see a pure story that you can relate to and get inspired by on your tv screen. This is exciting because the journey been such a long ride and it literally just beginning. I feel history and film go hands in hand.
Art is my favorite form of activism. It's my favorite form of communication, I learned how to communicate with words before speaking. I took the Mamba mentality to heart and study the game to every letter and now it's time to put points on the board and win the chip. I'm selling merch and history books as a form of a donation to Maintain The Mystery and my film budgets as we're striving for ownership of our projects while further pushing the movement. What sets me apart is I do this for the love. I stay up every single night perfecting greatness and working on it, looking to learn more, becoming an avid researcher, studying all of those that came before me, I think my approach and perspective is fresh and unique, as I had story lock away for years and my story I plan to tell will stand the test of times and lives forever.
I specialize in being the one to tell our stories and gaining the city trust as the perfect one to do it from this day forward.
What moment in your career do you look back most fondly on?
Proudest moment was dreaming all my life of putting my cousin in a movie cause I felt he had the personality for it and a decade later cast him in a movie to play himself. It was also my proudest moment to have my moment as a director and feel at home, as words start to flow naturally, and I realized that I'm walking and living in my purpose. It makes me proud to see the impact work ethics has, it make me even more proud to have a lot of my peers and those older than me be aware of what I'm doing, what I'm pushing for the city, and all the stolen greatness that was buried that we never learned about in school. I'm proud that through this entire journey, I stay true to the mission to see it blossom in the direction that I strive and hoped for.
I'm proud that the kid that was obsessed with everything black history ended up writing and doing a black history book for watts. The book isn't just your average history book, we're creating new rules once again that will be soon be announced as a historic innovative release. I'm proud of the work we do for Make Crenshaw Great Again as there some big news on the way regarding that as well. I'm very proud of how far John Que's Smokeout came in two years off word of mouth and community spreading, with us catering for Zendaya and Pepsico over the last two months and I'm proud of this upcoming film we got coming! It's so much more to come! I can't wait to share.
Contact Info:

Image Credit:
ABridgeCmplx
Suggest a story: VoyageLA is built on recommendations from the community; it's how we uncover hidden gems, so if you or someone you know deserves recognition please let us know here.