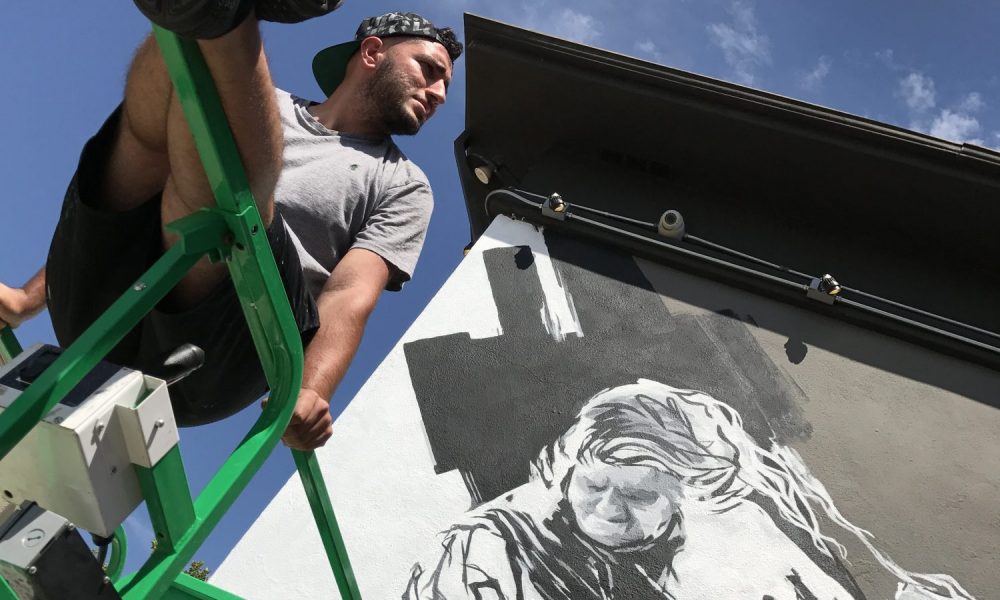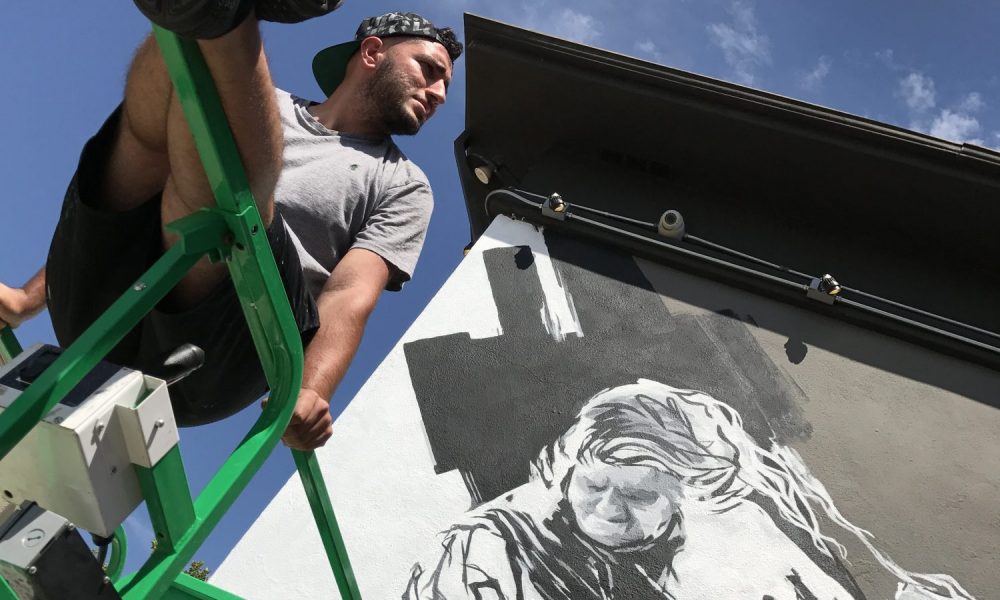 Today we'd like to introduce you to DEHMQ.
Please share your story with us. How did you get to where you are today?
I started young. Redrawing interesting places I visited from memory. I didn't talk much I just drew. Took many fine art and figure drawing classes after my family and I migrated to the US of A at the age of seven. I was trained in a discipline with no acceptance of BS. Either it's good or bad, no good effort softness that is being fed today. After being blown away by the pure awesomeness of Disney, Nickelodeon, and Cartoon Network. My plan was set. I will become a 2-d traditional hand-drawn animator. Done! So, I started the schooling journey in achieving my goal. I was hardcore set on becoming an animator. I took every class necessary to learn the craft. I was blessed with a tour of Disney animation that I could not believe the fact that it was happening. That day was life-changing. Literally. After witnessing the cubicle 3-d animator life, I said nope, not doing that. I needed to have movement in my life. Sitting and staring at a screen will destroy me. I felt it, the animation was not it. So, quick right to change my mind right? Yeah, life has an interesting way of happening and doing what will make you happy is the way. While going to school, I got a job at Grosh where I was on a team that painted massive fifty feet by twenty-two feet scenic backdrops. After painting nonstop of what others wanted to see, I reached a point where I was getting urges to paint my own imagery. Ideas and inspiration kept fueling this newfound fire. Life was exciting again! YES! I found a purpose! How fulfilling does that make you feel? After working for this company for four years while going to school I decided it was time to take the leap and become an individual artist. It felt so good, so right. My body and mind were yelling yes! I was three semesters away from graduating Woodbury university and closing the chapter on my six-year long schooling journey.
That's when I decided to take a leave of absence (just to keep my parents from freaking out about me leaving school) but I knew I was not returning. The path was clear. Done. Let's do this. I turned in my form to leave my almost completed school career to my counselor on a bright sunny Friday morning. From Monday that came after Sunday of that upcoming weekend, I have not stopped working. To this day. I now paint murals and create art. This new journey introduced me to some incredible people. Starting from Arthur, the straight genuine OG from Splatterhaus to the legend, Michael Kay. He took me in like a brother and has been guiding me through life and my career along with all my other now brothers and sisters. He excelled my life. Complete spin around! Life is all about who you surround yourself with and all of you who know me personally reading this, I love you and I thank you forever. Without them, my life and career would not be as epic as it is now knowing who I'm exchanging my energy with. Soon, after Michael pushed me to make the leap to quit my job painting for someone else and commit to becoming the full-time independent artist. Surrounded by the dopest humans on this planet that I get to call my brothers and sisters.
Overall, has it been relatively smooth? If not, what were some of the struggles along the way?
Smooth road? It's never a smooth road. There are always obstacles to overcome negativity and self-doubt, which definitely paralyzes you if you don't know how to control your mind and emotions. Being an individual artist you must create structure in life. A plan. There's no one telling you what to do. You figure out your end goal and start chipping away. It's just you versus the world and you versus yourself. You yourself is the biggest challenge and it is so important to do what you do CONSTANTLY. if you're a creator then create! That will destroy doubt or lack of creativity. Put pressure on yourself to create. It's important to realize how much work it's going to take and the intense amount of commitment to all your tasks including taking out the trash. I have to be willing to learn and willing to change. I would say the most important part is believing in thy self. if you truly believe you will make it then you will take larger and more serious actions resulting in bigger and better outcomes. if you don't fully believe or have a clear vision of your end goal then you will take half-assed steps or try to skip things which end up destroying your conference and proving to yourself that it may not happen. My biggest struggle to this day is shutting the voice that sometimes stops me from creating. Overthinking kills, just do. You'll learn way more along the way than figuring it out by thinking.
Please tell us about DEHMQ.
I am in Armenian artist living and creating in Los Angeles. I created my own spiritual language/script that I developed by combining the Armenian and Persian alphabet. I use this calligraphy as an art form for my paintings. As of now, my script does not say a specific thing or message it is a form of self-expression. I paint with my emotions and energy. I create as I go. I don't have a pre-existing script that I use. Therefore each piece is unique and a one of none because if I were to redo it, it would look completely different. I'm currently working on developing my own symbols that are also based off of Armenian and Persian calligraphy but influenced by the triangle shape. I chose the triangle because each point of the triangle represents mom dad and you. Without mom and dad, there will be no you. Therefore it acts as the bond between me as a human and my art. I am an Armenian that was raised in Iran, one of the countries that our people fled to during and after the genocide. We had to adapt to the new place, learn the language and survive. Now the story continues here in the US. The new symbols will represent things in life that mean the most and come from my roots. Like the Armenian word, Kayf. The ultimate word for the absolute best. In addition to, energy, laughter, family, friends, unity, freedom, love, connection, music. Armenians are not known for our visual arts or design. I feel as though it is my duty to represent our people through my art and be on the front line to show what we are capable of and our vast history. My parents work too hard and sacrifice too much for me not to push for greatness. Let's do this.
If you had to go back in time and start over, would you have done anything differently?
Nothing. Everything I have done has to lead me to where I should be today.
Contact Info:

Image Credit:
eyesbehindart, Michael KAY, Vertigoeventvenue, Daveshotchicken, Hovepro, Wonhophoto, R1motorsport, Sabyr omens
Getting in touch: VoyageLA is built on recommendations from the community; it's how we uncover hidden gems, so if you know someone who deserves recognition please let us know here.