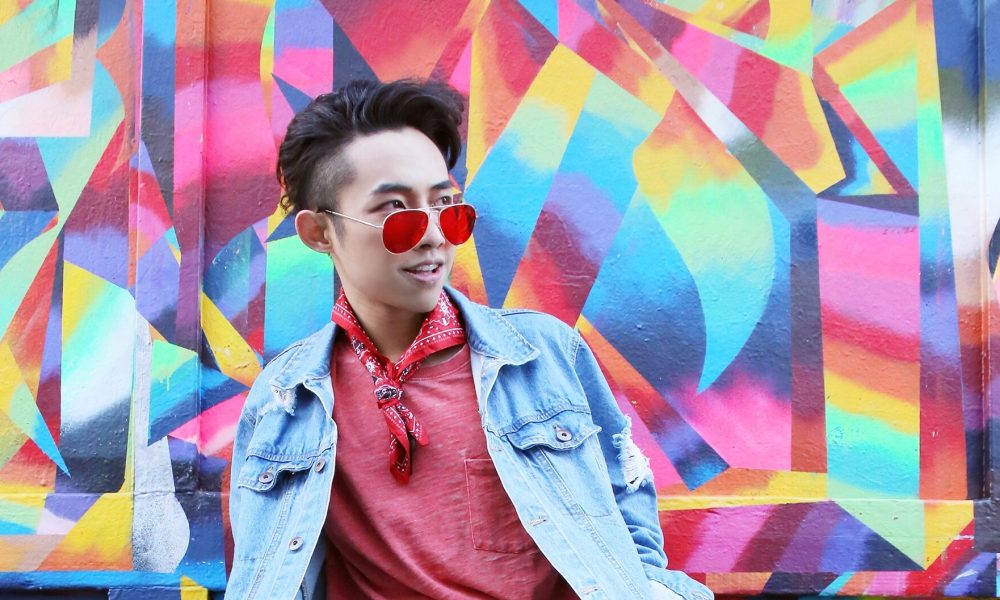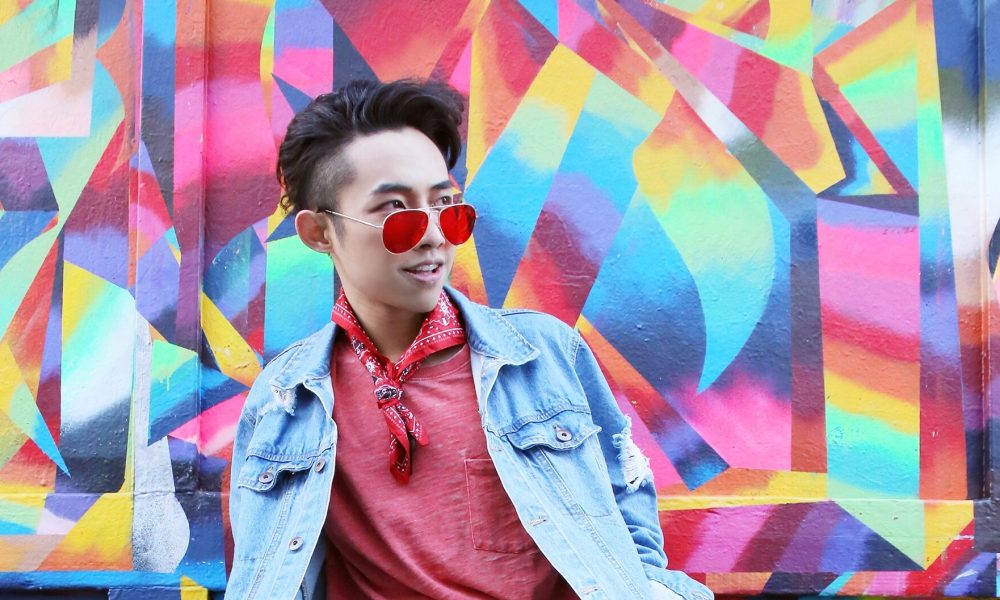 Today we'd like to introduce you to Dede Harlan.
Thanks for sharing your story with us Dede. So, let's start at the beginning and we can move on from there.
I own multiple positions. I'm a singer, songwriter, music producer in music field, also an actor, director, editor, sound designer and music composer filmmaking. I'm an international student from China, who studied acting in New York Film Academy, and I've been working in LA since graduation.
When I was 16 years old, I started to learn about music producing. I looked up online and found a class in a music studio where they teach people how to produce and compose music. It was such an unusual thing for a high school student to learn, and honestly, I learned nothing from the class. It was way too complicated for me to comprehend. However, instead of continuing learning "behind the stage", I decided to have my teacher to produce a song for my own. It was a "I write and I sing, but I'll just let my teacher to do the rest and make me look good" type of situation. So I have my very first single come out. That is basically the beginning of everything that I do right now.
After the first attempt of making a song, I started to make more singles along the way. And I started to take singing lesson. I had my dad bought me a DV, and I started to shoot my own shitty music video. Now, I pretty sure tons of kids who love music have been through this. However, there is one thing about me that is different from any other kids who are doing music and filming own music video at the age — I like to make it fancy. As a teen, I didn't save money for the latest video game or a brand new sneaker, I always saved money for my next "fancy music video". I didn't film music video in my garage with a piano, I literally booked houses on Airbnb, rented stage and lights, invited my friends to make a night club scene. And I was not even close to the age that the club would let me in. I also rented a car, a truck. Me and my friends were driving in the car, and my "crew members" (also my friends) were at the back of the truck, in front of us, with the gate rolled up and filming us. Of course, we got pulled over by the cops. Everything still looked shitty eventually because we were all high school kids and we didn't know anything about filming. But I'm pretty sure that this has laid out a foundation of me being in filmmaking field.
Those are just part of the crazy experiences of my teenage hood. When I got to college, I joined a band and started doing live show. The teacher who I had to produce my songs, he left the studio and I haven't heard from him for a while. Simultaneously I was still doing school and performing everything in the city. Few years later, my teacher suddenly hit me up and said that he has established a record label, and he's been observing me for years, and now he wanted to trained me to become a real artist before he signs me. And then, I became the intern artist in the company, my teacher became my boss. We formed a new band and a dance group, and I had my own little tour in the city, among high schools and colleges. Besides singing and performing, I also picked up the whole "music producing" thing again and started to really learn the skill. It wasn't very smooth for my singing career though, so I started to work behind the studio from time to time, recording for other singers. The Voice of China didn't take me in, and I became one of the recording supervisors working behind the stage.
Finally there's a chance coming, my boss was going to pick ten songs of my works and make me an album. We got into process very soon, but the process itself was super slow, and we couldn't finish the album so my boss dropped the project. It's basically because the music industry was hard in China over years, I wasn't famous enough and the entire fee of publicity was not worth it. In between in time, I also had participated in some talent shows, but none of them really worked out. The album contract ceased automatically. After everything, I decided to take a break, take some time off, and change my life path a bit. Therefore, I moved to the US and started to build a new life here.
Has it been a smooth road?
It was definitely not a smooth road. I believe every single person who are struggling here in Hollywood in the entertainment business is going through a hard time. Especially me being an international individual who came here alone, I need to spend extra time to learn the language, to overcome culture shock and deal with situation by myself. My family doesn't support me anymore, so I have to live paycheck by paycheck, and that's the way how it is for most people. I used to be an introversive and shy person, but this business requires me walking out of my comfort zone. I need to communicate, cooperate with people in a foreign language, and that's what makes it extra hard in this business. And also, being an Asian in Hollywood has always been hard since forever. But we do have more opportunity now so that one thing should be celebrated. But still, chances are rare and competitions are severe. Nevertheless, this is what everybody is going through in Hollywood. Before one becomes famous, he/she is always being unrecognized, undiscovered and unappreciated. But I believe that we will eventually earn the shine if we just keep doing what we do. I'm actually glad that I can be part of this challenge because it makes people grow so fast. I guess all the things that I am going through right now will be the most precious gift in my life.
We'd love to hear more about your work and what you are currently focused on. What else should we know?
I am an independent filmmaker and musician who works in LA. I'll say what makes me different than others is that I have experience both in film and music, which allows me to have so much new perspectives toward things. Music is such a big part of filmmaking, that why my musical skill has given me advantages to create the visual part rhythmically. Also, I have skills in editing, sound designing, so I usually work on a project throughout the whole process. I'll direct, visualize the idea, and I'll do most of the post-production work, which will be so efficient. For instance, before I direct a project on set, I will break down the script or the idea as the way I'm going to edit it in the future. I'm in clear mind knowing that how I'm going to shoot and how I'm going to use the footages. Also, as I already know how am I going to edit it, I also figure out how the music is going to work with the editing tempo, I've already have it in mind of how the music should go. There won't be no extra communication between these positions, because as a one man band I'm capable of doing them all.
How do you think the industry will change over the next decade?
I've been working in music for the past ten years. I'd say the biggest shift of my career will be the decision of me starting to extend in film industry. So I own both skills of being a musician and a filmmaker. And the other shift is that I have done work for both fields. My short film has won three film festival awards, my music has won one best score, and I have my own produced album streaming on each music platform, which enhance my professional ability.
Contact Info:
Suggest a story: VoyageLA is built on recommendations from the community; it's how we uncover hidden gems, so if you or someone you know deserves recognition please let us know here.