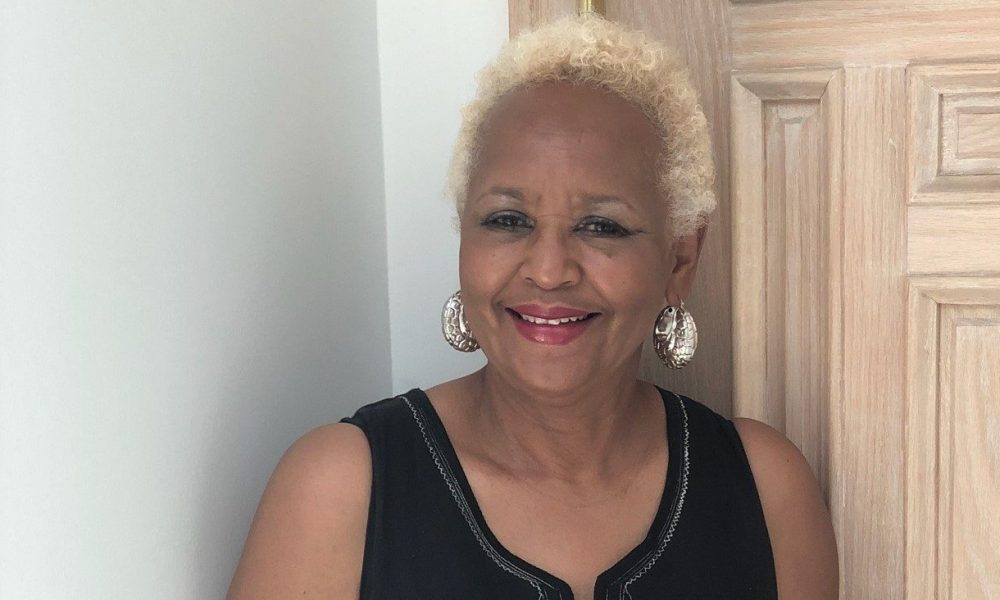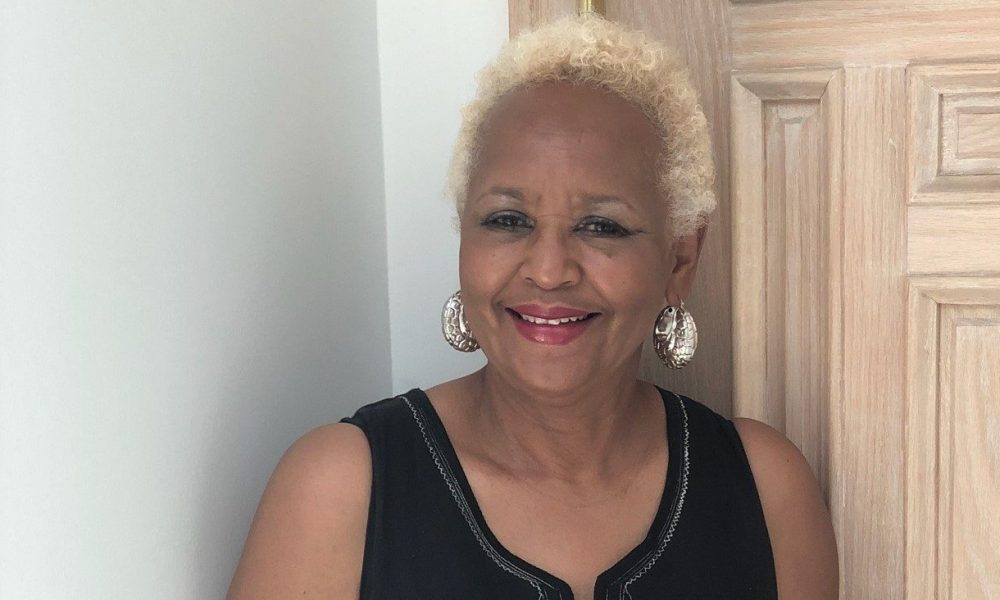 Today we'd like to introduce you to DeBorah Amoafo Yeboah.
DeBorah, let's start with your story. We'd love to hear how you got started and how the journey has been so far.
I like to sit back and think about the journey God has me on and all of the roads I've traveled to arrive at this place in my life. It's a place where many would feel hopeless; a place where many would feel they can't find their way out of–I myself felt that same way most of my life, but I persevere. For as long as I can remember (in my adult life), people have told commented on my strength in the face of adversity. As I was looking back on my life one day, something very deep in my core gave me the strength I needed to keep fighting. I realized that what I was created for is on the other side of the tunnel. I can see the light–I just have to keep moving in the direction that God leads me. He enables me to handle whatever comes my way–with my head up high and my feet firmly on the ground like a Warrior ready for battle. I CAN, I WILL, AND I AM.
As I have learned about the Lord, once you focus on him, when you look back on your life, you may be able to put the puzzle pieces together. Nothing happens by accident in our lives. 
My battle began around the age of two. I can remember sitting in my highchair. I can see the house that I lived in as if it were yesterday– down to the detail in every room. This was my godmother's house. My godmother owned a few homes, which was quite impressive for an African American woman in the 40's and 50's. I believe she made her money by doing day work and running boarding houses. She was handicapped, but this didn't stop her from working hard. My godmother initially came into my life when my mother and I needed a place to live. She was placed in my life by the Lord.
A strange thing happened to my godmother when she was babysitting me one day in the '50s. I was two years old and asleep in my bed when my godmother received a visit from an Angel. The Angel told her to wake up from her nap and, without thinking about it, she did as she was told. She knew the voice of the Lord and she obeyed him. As a result, she saved my life. If she had not listened to the Angel of God, I wouldn't be writing this story–I would have been one of the many babies in the '50s that died of crib death. God had not planned an early departure for me. On most weekends, my godmother would send Mr. Burner's son (one of her boarders) to pick me up from my mother's. This was done without any questions–back then, most people thought it was safe to trust other people with their children. When I was about 4 or 5 years old, Mr. Burner's son James called my mom and told her he was on his way to pick me up. So, she got me ready to go for the weekend.
After I was picked up and an hour had passed, my mom called my godmother to see if I had arrived yet. Low and behold, my godmother had no idea I was even coming. They called the police, and the police called the FBI. The search was on for me. While everyone was going crazy looking for me, I was having the time of my life boiling eggs, singing, and playing games. James and his girlfriend were having a party (later in life, I found out this was a going-away party). Yes, you guessed right–I was kidnapped, and on my way down the yellow brick road. The next thing I know, the doors were coming down, and the police and the FBI came to save the day. Once again, the Angels that God had assigned to my life saved me again. In the car on my way back home, the detectives sang Davy Crockett with me. Naturally, my mother and godmother were very happy to have me back. As a mother, I can only imagine the effect this experience had on my mother. At the age of 5 or 6, the enemy tried to take me to his place of darkness again. I was in front of the house playing when a strange man came up to me and led me down the street, all the while holding my hand. Just in the nick of time, my Angel told my mom to look outside to see how I was doing. Thank you, Jesus, for saving the day again!
By 5 or 6, the enemy had already made three major attempts on my life, but I had no time to brace for what came next. I can't remember how I got to the next point in my life–it was as if I woke up and there I was, laying on the bed, itching because of the angel hair from the Christmas tree. Next thing I know, I look up and a man was molesting me. My mother was in the hospital having my baby brother– this man's son. I can't remember much more– only that I was terrified. He told me he would hurt my little sister and brother if I ever spoke of what he was doing. I was eight years old. My mother was young with four children. She worked extremely hard and long hours six days a week. While she was working, he was our caretaker. She thought he was helping her. God knows how many other little girls he was doing this too. My mom is the strongest woman I know, not one time in my whole life have I ever thought she knew this was happening to me or better words for this in her wildest imagination would she think this was going on with me, only I was being bad, which was told to her.
There are large chunks of my childhood that I don't remember. I've always referred to this period as "My Secret Place"– a place where God shielded me mentally so that the sexual abuse I suffered as a child wouldn't prevent me from moving forward with the plan He had for my life. Today, I have a better way of understanding "My Secret Place." While watching "The Late Show with Stephen Colbert," his guest, Lady Gaga, opened my eyes to what I had experienced. I learned about the "Me Too" movement, and I realized I'm a member of the "Me Too Club." Lady Gaga stated that a doctor helped her remember what had happened to her even though she could not remember how she got to the place or how she got home from her "Me Too Journey." As "Me Too" victims, we tend to put the sexual assault in a box, and when something triggers the lid to open, we remember it all over again. As a teen, my father told me we learn and experience so many things in life that we couldn't possibly remember it all, so we all have our own personal library where everything is put on the shelf until it's needed. 
Great, so let's dig a little deeper into the story – has it been an easy path overall and if not, what were the challenges you've had to overcome?
Despite the abuses I suffered, I have lived a full life by the grace of God. At the age of 22, I started my career as a model. I joined a large group of local models, and we did shows at clubs, hair shows, local TV stations, state fairs, and yearly designer shows. In the entertainment industry, this was called the "Chitlin Circuit." I also taught modeling and makeup at three very well-known modeling academies. At one of the fashion shows, a modeling scout approached me, and the next thing I knew, I was a professional model doing real TV, print, and high-fashion shows, and I was traveling the world. I was a well-known name in the modeling industry.                                                           
I'm also a Textile Artist.
I am living proof that while the thief comes only to steal, kill, and destroy, Jesus came that I may have life and have it abundantly (John 10:10).
Alright – so let's talk business. Tell us about Mattie and Daisy – what should we know?
Today, I am the proud owner of a skincare line called Mattie and Daisy, named after my Great Aunt Mattie and my Grandmother Daisy. They were both healers who held onto traditional African-American family remedies passed down through generations. While these two nurturing women are no longer with us, their spirits and love live on in my products. I use the same artisanal skincare blends that they used as a means of promoting comfort, well-being, and self-care.
Relief Topical Massage Oil is loaded with ultra-cooling Menthol and a special blend of Pure Essential Oils. It is specifically formulated to relieve tight muscles with a cool, refreshing sensation while hydrating and moisturizing your skin. This gel glides on smooth and within seconds, you can feel the cooling action soothing and refreshing your muscles. Relief is the first product.
Body Souffle' is formulated with:
Shea Butter is deeply hydrating and moisturizing, and dramatically softens rough and cracked skin.
Coconut Oil is moisturizing, may help reduce wrinkles, smoothes, and tones your skin.
Aloe Vera heals, protects, and moisturizes your skin.
Chamomile Extract has a calming effect on your skin.
Sunflower Seed Oil moisturizes your skin, may protect your skin from UV rays, soothes, and heals your skin.
Cocoa Butter is an excellent skin healer and moisturizes dry skin.
Butter Me is perfect after the shower or super dry skin, this natural body butter is a great body moisturizer for natural skincare. Give your skin the beauty and hydration that it deserves with this fantastic dry skincare that lasts all day. Butter Me has five different natural butters that work together. Your skin will be sure to appreciate this natural body butter!
Tea Time Mask is designed with natural, cruelty-free ingredients that hydrate and nourish your skin while removing impurities. It assists with evening out skin tone, tightening and firming the skin all while leaving it soft and subtle for a radiant glow. Our Tea Time mask may also help smooth wrinkles and improve skin texture. It is perfect for an at-home spa skincare treatments, at a fraction of the cost, and is amazing for even the most sensitive skin.
Whipped Facial Cleanser is a luxurious facial cleanser that gently cleanses the skin. The sulfate-free cleanser is an invigorating blend of natural botanical extracts that refreshes and tones the skin. Whipped Facial Cleanser is also great for shaving. It leaves the face or legs soft and smooth. Facial Cleanser has a cucumber scent.
These are just a few of my products.
Is there a characteristic or quality that you feel is essential to success?
Though I am at peace with my life today, many, many things have not gone as planned. In fact, I sit here in a world wholly different than what I would have expected or asked for, but I know each day is a new beginning. I am blessed with four beautiful daughters, two beautiful granddaughters, and a very handsome grandson all whom I love more than one can imagine. 
Many people have come into my life that have done terrible life-altering things to me – hurtful, very painful things–pain that is still fresh in my mind. But I have learned that things that occur in one's life can be used to strengthen and prepare you for God's plan for you. 
We have to overcome our struggles; we must listen and be still! We must pursue life with strength, courage, self-worth, and confidence. We must have audaciousness when it comes to God's word. 
In anything and everything we do; we must put God first. I have learned that the more I trust in the "Word of God," the more my enemies try to destroy my faith in Him. I just praise even more. It is said, "That Praise Will Confuse the Enemy." 
Do right. Treat others as you want to be treated. Do not ask anyone to do anything for you that you would not do for them. I work extremely hard at not letting my history control my future. 
But the main thing I want to reiterate again is: Put God first in all that you do, and you cannot go wrong. There is always a light at the end of the tunnel. 
May God bless you!
Pricing:
Body Souffle' $7 to $ $13
Butter Me $11 to $20
Relief Massage Oil $12 to $22
Tea Time Mask $19 to $25
Whipped Facial Cleanser $8 to $15
Contact Info:
Phone: 323-443-5458
Email: 15mattie13daisy@gmail.com
Instagram: @mattieanddaisy
Facebook: @mattieanddaisy
Twitter: MattieandDaisy
Image Credit:
Ama Konadu Amoafo Yeboah, Kristina Maury, Abena-Mattie Amoafo Yeboah, Yvonne Jones, Christopher Adames, Ebony Jones, Kennedy Johnson, Dr. John Yeboah
Suggest a story: VoyageLA is built on recommendations from the community; it's how we uncover hidden gems, so if you or someone you know deserves recognition please let us know here.