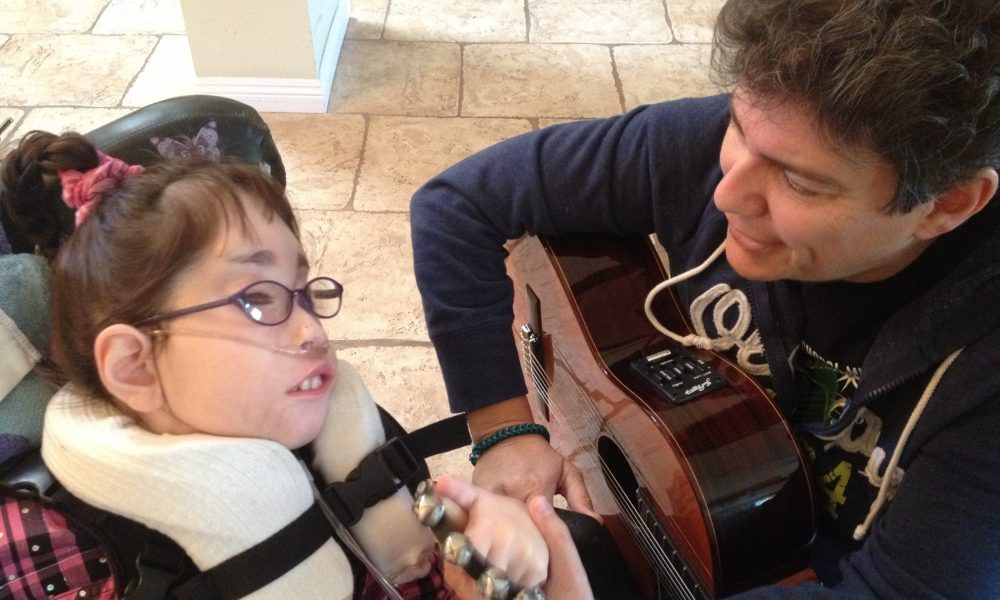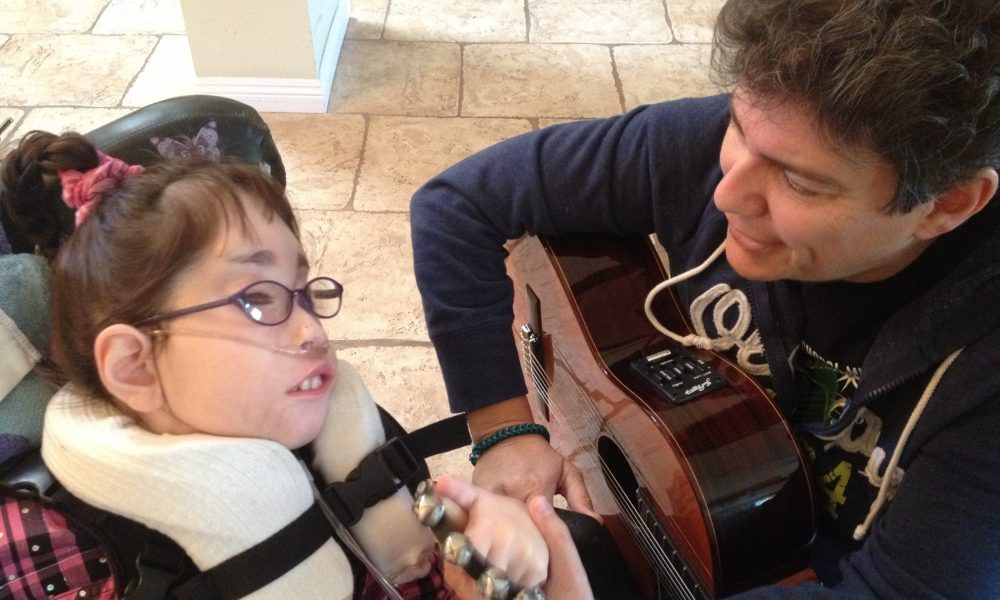 Today we'd like to introduce you to Debbie Kazel Sipos.
Thanks for sharing your story with us Debbie. So, let's start at the beginning and we can move on from there.
Music has always been my passion for as long as I can remember.  I am the oldest of four siblings, and when we were little we took music lessons, and had our own little band.  As I grew older, music continued to play a significant role in my life, particularly after I graduated from college, and became a mother of five little boys.  Our house was always filled with music and my boys formed their own little band.  When my oldest started Kindergarten in 1995, it became apparent that his elementary school was sadly lacking in any form of music education.  I began to volunteer to bring music to the students in his classroom, then to his brothers' classrooms, and before I knew it I found myself teaching music to every student in the school.  I was eventually hired as a music specialist, and went on to teach music at the elementary school level in the Conejo Valley Unified, and Oak Park Unified School Districts.  I created an after school guitar program, an afterschool rock band, and became a private music instructor for typical students as well as those with special needs. 
In 2000, after my third son's fourth open heart surgery, I became a Co-Founder of a non-profit organization dedicated to helping educate, assist, research and treat children with congenital heart disease. I worked in tandem with various organizations that brought foreign children to in the U. S. for lifesaving medical procedures, assisting them in finding foster families, many of whom were hosted in our own home.  As a result of our organization's fundraising efforts, we donated defibrillators for every school, office and warehouse in the CVUSD (Conejo Valley Unified School District), making it the first district in California to be completely outfitted with these life-saving devices. 
Between 2002 and 2008, I realized that something had to be done about the lack of music education, and created a cross-curricular elementary level music curriculum, (based on the California State Board of Education Performing Arts Standards), and implemented a community-wide Musicfest which raised enough funds for the creation of the first fully integrated Music Lab at Acacia Elementary School in Thousand Oaks, CA. 
In 2004, I was selected as the California Young Mother of the Year and then went on to earn the coveted title of National Young Mother of the Year for American Mothers Inc. I also received the distinguished 2005 Conejo/Las Virgines Future Foundation CLvFFie Award for Community Service for serving in various positions on the Board of Directors of American Mothers Inc., as a volunteer at Ride-On Therapeutic Equestrian Center, and as a life member of Hadassah. 
In 2010, I underwent extensive treatment for breast cancer, and in 2013, (after a fight to be accepted as a second bachelor student), went back to college to fulfill my dream of becoming a music therapist. After completing the lower division requirements at Moorpark College and making the Dean's List, I transferred to CSUN in 2014 as a graduate student to pursue my second BA in Music Therapy. While at CSUN I joined the Music Department Student Council, was the Student Representative for CAAMT (California Association of Music Therapy), and was the President for MTAN, (The Music Therapy Association of Northridge). I completed my internship at Aegis Assisted Living in Granada Hills and graduated in December 2017. I also received my certification from the UCLArts and Healing SEA (Social Emotional Arts) Program.
In March 2015, I was honored to attend the 59th Session of the Commission on the Status of Women at the United Nations, participating in cross panels on human trafficking, global genocide, human rights advocacy, and domestic violence, during which I promoted the use of creative arts and music therapy as an effective form of therapeutic intervention for survivors of trauma. 
I have received numerous honors for service to the community, which include recognition by the Conejo Valley Unified School District, the Ventura County Board of Supervisors, California Governor Arnold Schwarzenegger, the California Senate, First Lady of California Maria Shriver, U. S. Senator Diane Feinstein, and the United States Congress, to name a few. Most recently I was the recipient of the Marilyn N. Hankins Scholarship for outstanding academic achievement in 2016, the Lola Aguado-Sadlo Memorial Scholarship in 2017, and took 3rd place in the CSUN 2017 Bull Ring Entrepreneurial Competition, (CSUN's version of the Shark Tank), as the Co-Founder of Germ 3 Solutions, (a company I developed with my son, dedicated to reducing the spread of infectious disease).
I completed my clinical fieldwork and internship at Aegis Assisted Living in Granada Hills, CA, graduated with my 2nd BA in Music Therapy from CSUN in December 2017, passed my national boards, and received my neurologic music therapy certification from the R.F. Unkefer Academy for Neurologic Music Therapy in 2018. I am a strong proponent of music in the schools and served as the Booster President of the Westlake High School Choir from 2018-2019. I currently provide music therapy services for private clients, various school districts, and assisted living/memory care facilities. I am a clinician at the CSUN Music Therapy Wellness Clinic (MTWC), through which I also provide music therapy to the patients at Adventist Hospital of Simi Valley, (funded by a very generous grant through the CSUN MTWC and ACM Lifting Lives). In 2018, I opened a private music therapy practice, called "Music Matterz", in Thousand Oaks, CA, and am the only Neurologic Music Therapist with a general private practice in Ventura County.  
In my spare time I am an artist, dabble in motivational speaking, and enjoy cooking, gardening, photography, and DIY projects.  My greatest accomplishment, however, is simply that of being a mother, and I am devoted to my family.  I truly believe that music matters, (thus the name of my company), and am committed to making a difference in the lives of others, one note at a time.
Great, so let's dig a little deeper into the story – has it been an easy path overall and if not, what were the challenges you've had to overcome?
The road has been far from smooth! I have faced many challenges in my life, including raising five sons as a single mother, caring for children with health issues, surviving extensive breast cancer treatment, and having to fight an uphill battle at the age of 50 to get back into college to pursue a second BA.  When I was going through chemotherapy, I developed a "Get-up, Dress-up, Show-up, Never Give Up" mentality that got me from one day to the next.  I promised my sons that I would fight with everything I had in order to grow old with them.  The last day of chemo, I wrote in my journal, "This is the first day of the rest of my life, and I am not going to waste it.  I am going to go back to school.  I am going to be a music therapist."  I believe it isn't merely about the challenges we have to overcome, but rather how we choose to face those challenges, that truly matters.  It's all about perspective, and the law of positive attraction.  Look at things from a positive perspective and be thankful for the simple gifts.  Determination is the key to success.  See the goal, say it out loud, write it down, and believe with all your heart that you can accomplish anything you set your mind to.
Please tell us about Music Matterz.
I first realized the healing power of music in 1995, after my middle son had his first open heart surgery and his surgical team told us that there was nothing more they could do for him medically. As a mother and a lifelong musician, I went with my gut and introduced music. From that moment on my son began to improve. His doctors were absolutely amazed and I began to study everything I could get my hands on that related to sound healing. I eventually stumbled upon the field of music therapy and realized that I was blessed with the gift of music for a reason. Namely, that I could use my music to heal others. Thus began my quest to become a music therapist.  After I was diagnosed with breast cancer and turned to music to help myself, I learned first hand just how powerful and healing music can be. I made a promise that someday I would become a music therapist, and open a music therapy practice to make a difference in the lives of others.
At Music Matterz, we are committed to making music matter by harnessing the therapeutic power of music to better the lives of our clients.  I also spend a great deal of time educating the public about what music therapy is, and how music can be used as a powerful tool in facilitating positive change.  
Music Therapy is an established, evidence-based health profession in which music is used within a therapeutic relationship to address the non-musical, physical, cognitive, emotional and social needs of the individuals. Through musical involvement in a therapeutic context, clients' abilities are strengthened and generalized to other areas of their lives. Populations include: physical, developmental and intellectual disabilities, medical settings, mental health, geriatrics, hospice, addiction, trauma, and neurology, to name a few. As a neurologic music therapist, I am dedicated to broadening awareness of the unique benefits of music and creative arts therapies, and to provide quality music therapy and music education services to the community at large.  We offer private and group music therapy sessions, as well as individualized music and vocal lessons, conduct individual assessments, develop goals and objectives, facilitate and implement treatment plans, evaluate progress, and develop termination strategies when treatment goals are achieved. Evidence-based music therapy techniques are used to implement a systematic process of intervention that addresses non-musical goals and objectives. 
Our services include but are not limited to:
• 1:1 Music Therapy
• Group Music Therapy
• Neurological Music Therapy
• Hospice Music Therapy
• Gait Training – Parkinson's
• IEP Related Music Therapy
• Musical Mommy and Me
• Senior Musical Day Programs
• Community Drum Circles
• Wellness/Fitness
• Movement to Music
• Drum Fitness
• And so much more…
With the onset of the current COVID-19 pandemic, I have modified my practice to focus on Telehealth virtual sessions and classes, in order to continue to meet the needs of my clients and students.
Do you look back particularly fondly on any memories from childhood?
I first became interested in playing the guitar when I was very little. My parents bought me my first guitar when I was five years old but couldn't find anyone willing to teach a five year old. They finally found a retired music educator who must have been in her 80's. I remember how frail she looked, but that she came to life when she was teaching me music. One day she taught me a lesson that transformed my life. She said, "If I am not too old to teach, then you are not too young to learn." I would not be where I am today if I hadn't taken that to heart, and let that lesson steer me through my life. Along the way, when I became a parent and music educator, I realized how much I was learning everyday from my children and students, and I learned that the reverse is also true, "If I am not too old to learn, then you are not too young to teach".  Life is a never-ending education, and I strive not only to learn something new everyday, but also to use that knowledge to make a difference in the lives of others.  Needless to say, I went on to learn to play 12 instruments, become a parent, a music educator, and at the age of 55, to fulfill my dream of becoming a music therapist.  I now use my gift of music to motivate, elevate, inspire, and to heal others.  The lesson I learned, "Never let age or circumstance deter you from pursuing your dreams".
Contact Info:
Address: Music Matterz
2509 E. Thousand Oaks Boulevard
Thousand Oaks, CA 91362
Website: www.musicmatterztherapy.com
Phone: (805) 906-2082
Email: DebbieSiposMTBC@gmail.com
Instagram: Music Matterz
Facebook: Music Matterz
Other: YouTube – Music Matterz
Image Credit:
Tabitha Halem
Suggest a story: VoyageLA is built on recommendations from the community; it's how we uncover hidden gems, so if you or someone you know deserves recognition please let us know here.