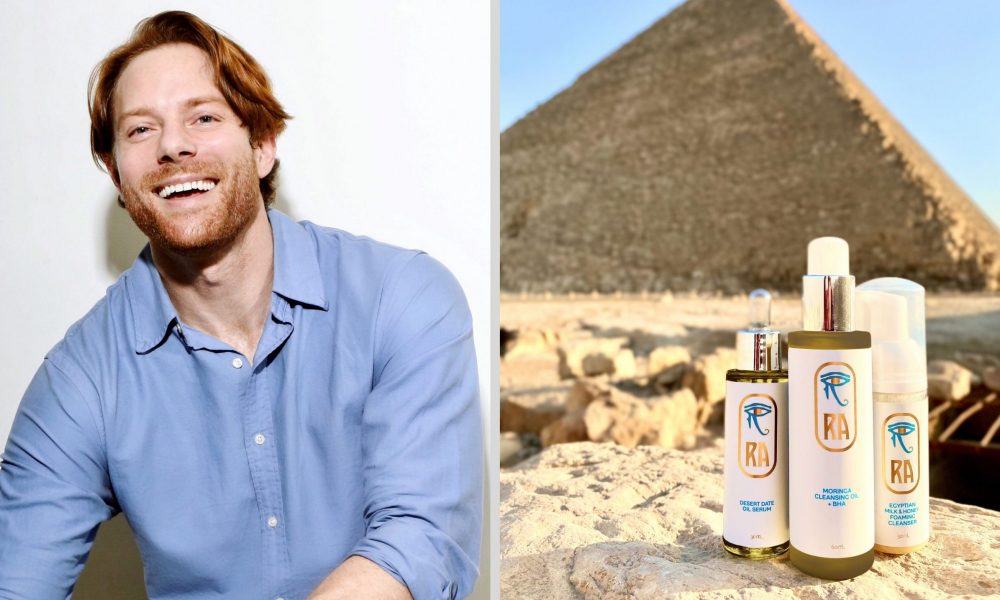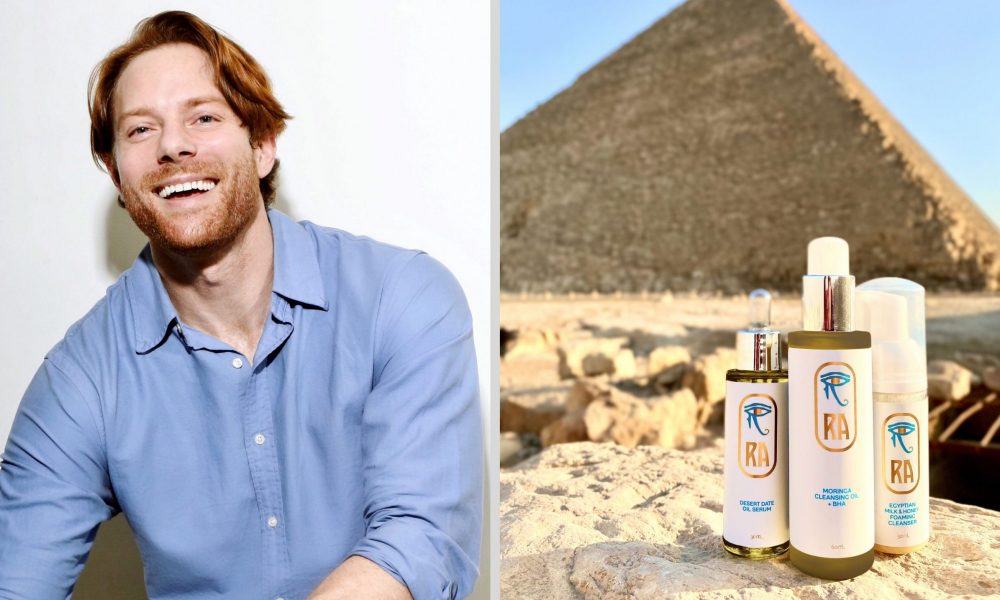 Today we'd like to introduce you to Dean Harrison.
Thanks for sharing your story with us Dean. So, let's start at the beginning and we can move on from there.
Well, this crazy adventure all started when I randomly googled "how to make soap" while studying for the LSATs back in 2011. I'd never really considered myself very creative before that, and what began as a hobby soon became somewhat of an obsession. Before long, friends wanted to buy soap from me and soon after that, people I didn't even know were wanting to buy it. So, as one does, I didn't go to law school but decided to start my first skincare company, a soap line called BAR.
You know that "Aha!" moment when something finally clicks? That was discovering skincare formulation for me while thinking I wanted to go to law school. I just felt it fall into place. There's something uniquely fulfilling about others finding value in and enjoying a product you've created. It's validating on a primitive level, something I think we all search for, and it's beautiful to make people feel beautiful. If I can bring joy or an experience to a customer's daily rituals, I'm doing my job right.
Every neighborhood has that one weird kid who runs around and does odd stuff, like, I don't know, stealing roses and other green things from neighbors' yards to grind into "magical potions" in their backyard. Well, I was my neighborhood's weird kid. I'd keep those potions in my room, sometimes for years. My sister even teased me once about saving a rose concoction for more than a decade, but I felt incredibly attached to it. I feel the same way about my products now. I'm attached to them, and I put the same effort and care into them a moderately obsessive-compulsive 8-year-old would. Also, I know stories like this are part of the origin tales of other brand founders, but this is all true. You can even ask Mrs. Sue. They were her roses.
Right as my soap company was blowing up, I slammed on the brakes. I had gotten to the point where I needed to scale up production, but it was my very first company, and like many other very-first-company owners I had absolutely no idea what I was doing. An esthetician approached me and asked me to develop facial products, and I leapt at the chance. I learned a lot about product development and branding from that partnership, and through our work other people noticed my natural ability. Soon I began helping a team of scientists bring biotech products to market and was working closely with a brilliant biomedical engineer on her projects. I spent the better part of a decade learning the things I needed to learn to make my own company a reality. I did recently get back into making soap for fun, though, so I guess you could say it's gone full circle.
Tell us about the struggles?
It hasn't been all rainbows and kittens. I feel called to do this, but there were times when I doubted myself and seeing a path forward was difficult. I had worked with others on their dreams but didn't have anything of my own. It was a time when I felt lost, and tired, and depressed at not being able to replicate my initial success. I did what so many people do to mask that kind of pain and reached for drugs and alcohol. I struggled in private and hid it from friends and family. There was a lot of shame. But I was able to move past it, by the grace of the universe, and I don't regret having experienced it. It's made me relate so much more to those who struggle. I know what it is to feel despair, to feel defeated, to feel less than. I think that's why I've become so drawn to creating products that help people feel good about themselves, and to feel beautiful. I've been there.
The end of every month came around and things were as tight as a drag queen's second layer of spanx. Paying for ingredients and everything else needed to formulate skincare products is expensive, y'all. You basically need to build a home lab, and essential oils and actives (that's active ingredients) ain't cheap, so I worked almost every job under the sun to fund my skincare endeavors. I waited tables, sold shoes, sold skincare (other peoples'), sold candles, catered events, bartended parties, worked at a nightclub, worked in a café, drove for Lyft, worked at a nutrition store. The grind was real, and there were times I was juggling three jobs at once. Earlier in my life I remember hearing stories of people working multiple jobs and thinking, "Wow, what a nightmare, I don't think I could deal with that," but to my surprise there I was, developing bunions to have the freedom to pursue my dream.
And, of course, mistakes have been made. Oh, the mistakes. When I put my soap company on hold to pursue a partnership with an esthetician, I let a lot of people down who'd been pulling for me. At the time I rationalized it as a savvy business move – why sell a bar of soap for ten dollars when I can sell a cleanser for forty or fifty, right? I'd been working with an amazing beauty publicist who saw the potential in my soap company and who'd put a lot of time and effort pro-bono into helping me get off the ground. I left her hanging in particular. I still deal with guilt about that to this day, honestly, and feel like I betrayed her confidence in me. But you suck it up, try to make amends, and move on. Mistakes are an inevitable part of life, and often part of personal growth. You learn in business, like you do in relationships, that growth isn't always fun.
We'd love to hear more about your company.
I created RA Egyptian because I wanted a skincare company that gave more to customers than just great skin. I wanted to give users an educational sensorial experience, and to help them feel some of the reverence I have for ancient Egyptian culture. Ancient Egypt spanned nearly 3,000 years, with a couple of breaks sprinkled in. Do you have any idea how long 3,000 years is? I mean, how long it REALLY is? America isn't even 300 years old, yet, and George Washington may as well be Julius Caesar for how far away he seems. Think of how things change from one decade to the next in American culture. Our art, style, aesthetics can change completely within the span of just a few years, but ancient Egypt maintained, for all intents and purposes, the same culture for almost thirty centuries. They had three millennia to build a culture of accumulated wisdom and I wanted to help revive this wisdom and share it.
RA Egyptian's mission is to make the awe-inspiring civilization and history of ancient Egypt tangible through clean, sustainable beauty products developed with the help of Egyptologists. I created my formulas from scratch, and do not white-label any of my products. It's very important for me to have a brand that I've personally built, from the logo, to the packaging, to writing all of the copy you read on the labels and the website. I want my customers to feel the care and thought I've put into my products from concept to launch, and to feel like they're using something special.
I source my star ingredients directly from the African communities that produce them, primarily in East Africa, and it's been incredible developing a relationship with the suppliers there. I'm happy to pay more for ingredients when the proceeds provide critical income to communities that need it. They use the money to send their children to school (grade school is not publicly funded there), maintain and repair their housing, and their villages also protect the trees that produce these ingredients, helping to prevent the deforestation ravaging those parts of Africa. Oh, and did I mention they're first-press, cold processed oils? This ensures the highest nutrient levels and makes them rather amazing to use on skin.
Climate change and environmental integrity are huge issues for me. We have a duty to the health of our planet and the communities that inhabit it, and this duty is one of my core company values. I strive to be a good steward, and RA has partnered with the Eden Reforestation Projects to plant a tree for every product sold, with a minimum of 250 trees monthly. I also try to keep my carbon footprint low with packaging and shipping materials that are all recycled, recyclable and/or compostable.
Creating RA Egyptian has exceeded the expectations I had of what being a skincare brand owner would be like, which were already pretty lofty. I've really gotten to take a deep dive into an ancient culture I love while doing work I'm passionate about, and I greatly enjoy and value the friendships I've fostered within the Egyptological community. I mean, I get to help people feel beautiful, educate about ancient Egypt, AND nerd out about Egypt with scientists who study it? I have to say it's been pretty awesome.
Is our city a good place to do what you do?
Absolutely! There's a very good reason Los Angeles is home to so many beauty companies. If you want to start a beauty or cosmetic business, I can't imagine a better place for you to be. You have access to so many other professionals in the industry, there are countless networking opportunities with other beauty entrepreneurs, and some of the biggest events and expos in the beauty world are either in Los Angeles or nearby.
I've found the beauty community here, on both the retail and supply side, to be incredibly supportive. Among one of my many random jobs was selling skincare at Neiman Marcus in Beverly Hills for a few years, and I'm still very fond of many of my old colleagues and bosses. The experience gained from working with them has been invaluable.
And if anyone reading this is interested in a collaboration, please feel free to reach out to me on Instagram.
Pricing:
Moringa Cleansing Oil + BHA – $59.99
Egyptian Milk & Honey Foaming Cleanser – $49.99
Desert Date Oil Serum – $94.99
Contact Info:
Image Credit:
Mark Oberlin – the two pictures of me
Adam Smith & K.C. Lindley – all three pyramid photos
Suggest a story: VoyageLA is built on recommendations from the community; it's how we uncover hidden gems, so if you or someone you know deserves recognition please let us know here.