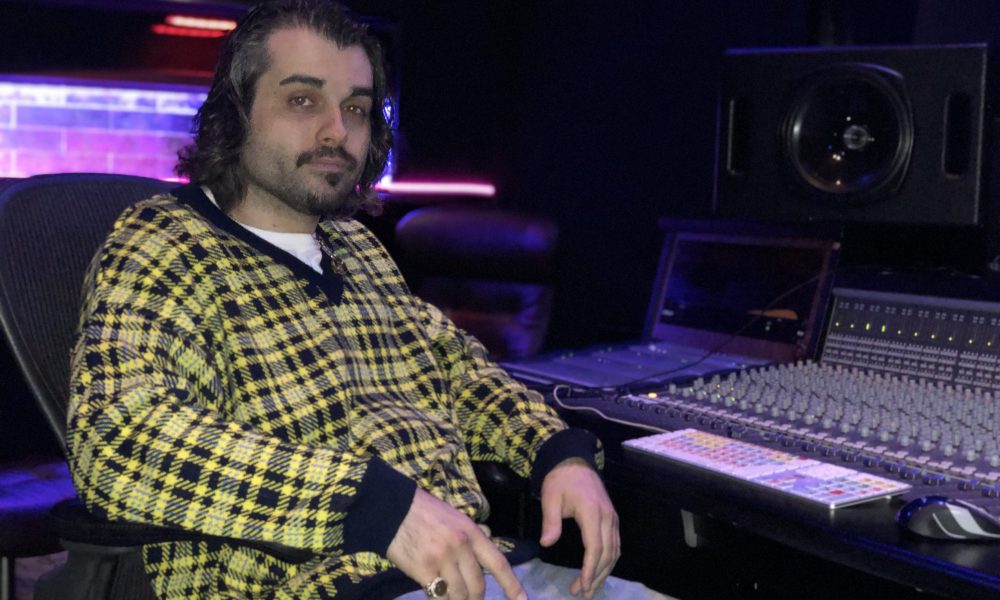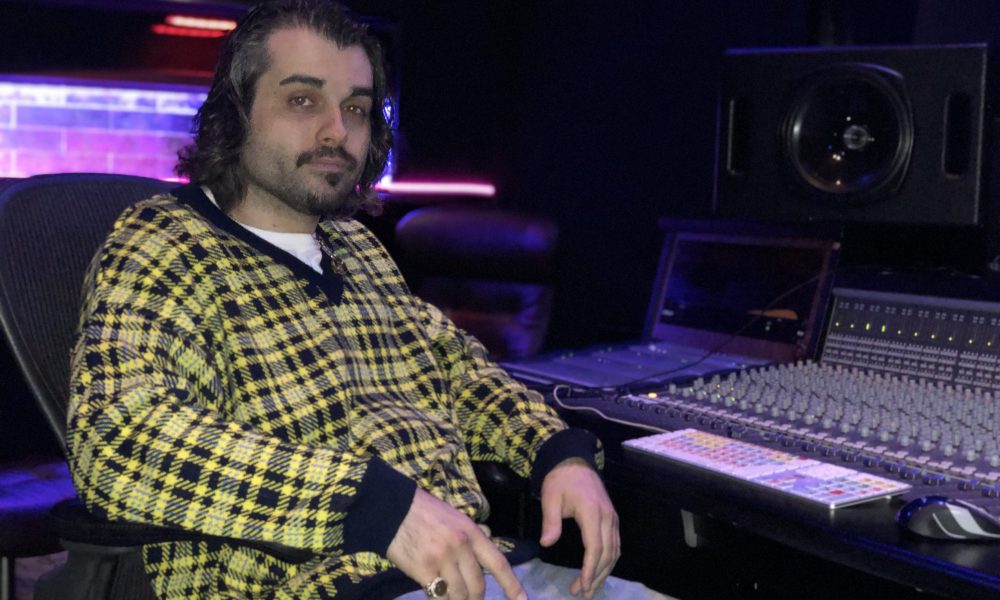 Today we'd like to introduce you to Dean Earls.
Dean, before we jump into specific questions about the company, why don't you give us some details about you and your story.
My journey in music really began back in Ireland when I got kicked out of school at 14.  Long story short after it became impossible to find another school my mother told me I'd need to find a course or a trade or get some sort of job.  So I found an audio engineering school in Dublin, which was one of the first of its kind called Pulse Recording.  I called them and I asked them if they would take someone my age.  Fortunately, I had reached the admin of the college who was also an owner, and she told me that usually no but would be willing to meet me with my mother.
So I did, and It went well.  I got in the following September when I just turned 15 and graduated from there at 17 with merits and honors, a first for me.  But it was there where I grew up, as everyone was much older, and I was very interested in what we were learning.
Coming out of there I interned in studios around Dublin and got some experience working with my cousin's band who is a quite successful Irish rock band called Aslan.  I had a small studio set up in my grandmother's back garden shed and there I was starting to write, produce and record music for friends and local musicians.  I got really into Hip Hop, RnB and Urban stuff.  I knew that one day I needed to be in LA, and I remember hearing about a college out there where you could do a 9-month course in audio engineering and began researching that.  Fast forward a year and a half and I then arrived in LA September 2006 to begin a 9-month course at SAE Institute on Sunset Blvd.
I didn't know it then but that was the start of a crazy journey of ups and downs that has lasted almost 14 years.  Toward the end of my time at SAE I accidentally got an internship working at Snoop Dogg's studio under multi-platinum producer LT Hutton.
I was able to extend my Visa a couple of times and lasted long enough to become an engineer, but shortly after that I had Visa issues and had to return to Ireland for 6 months.  I was determined to come back to try and pick up where I left off.  It was hard but I eventually found another Visa that would allow me to come back for 18 months.  Eventually, I got back and even though I did not get back to my old setting, I started working under renowned mixing engineer Jean-Marie Horvat who has worked with everyone from Michael Jackson to Beyoncé.  I had met Jean-Marie previously while working for LT and I hounded him on Facebook for the whole six months I was gone about working with him if I ever made it back.
While I was at SAE, I met my now business partner Daniel "Overtone" Marquez. OT is a phenomenal mixing engineer himself and we kept in touch over the years after school, but never really worked on anything together.  Fast  forward to 2017 and I'm doing some A&R work for Atlantic records, and OT contacted me and told me he had an artist he was working with called Austin Sexton and that I should check him out.  So I did and was blown away by this kid, a phenomenal producer-songwriter who plays like 12 instruments, almost all impeccably.  Just stupid talented.
So, I presented Austin to Atlantic records.  They really liked him and started bringing him in to write and work with some of their current roster at the time.  A few of Austin's credits include Anitta, KYLE, Dizzy Wright, Demrick, Paul Wall, Guapdad and many more.  From that point, OT, Austin and myself began working together a lot more, and I was helping Austin book live shows to kind of find a home in LA.  They were based in Santa Barbara before that.
In Santa Barbara OT was head engineer at famed destination studio Playback, owned by Tucker Bodine. They had closed that location about year before hand and had plans on opening a studio in LA, so when OT introduced me to Tucker, we all decided to open Playback LA together. Playback LA is somewhat of a magic story for me because first of all it is a lifelong dream come true, and we made it happen with pretty much no start-up capital. Granted, it took about a year and half to find the right location, but when we did!  We renovated the whole building and built a state-of-the-art recording facility with a very unique vibe and two studios. Some of Playbacks clients include Travis Scott, P!nk, Katy Perry, Omarion, Alan Parsons, Gavin Degraw, etc.
Ironically, just as we completed our renovations, Covid-19 hit the world and we had to shut down like everyone.  But we were starting to take off quite well before that with many well-known artists, producers, engineers, and record companies walking through our doors and falling in love with the vibe, so our mission now is to get back up and running and provide a recording space where people feel at home.  A space that provides everything in-house to let the artist community know that we are here to help.  We very much like the idea of having a collaborative space for artists to come in and bounce ideas of each other.
Has it been a smooth road?
The road certainly has not been smooth.  It has been everything but.  I often remind people that what you see on social media is not the whole story.  I don't post the bad days or sleepless nights, or my problems in general.  I think it's important for people to remember social media is more or less the highlights.
Since coming here immigration was always a tough issue, but I'm happy to say I am a citizen now.  Career-wise there have been many ups and downs and there will be more as that's the nature of life and business.  But the show must go on, and the majority of the people who I look up to share similar stories of ups and downs throughout their careers.
Having a thick skin is important in businesses.  Especially the entertainment business.  Learning from mistakes is crucial in moving forward, and sticking to what you know is important.  Branching out is good but I've learned that you definitely need to do your homework when stepping outside your area of expertise.
Please tell us about the company.
At Playback Recording we are a state-of-the-art recording facility.  We have won a TEC award, two Emmys and have had multiple Grammy nominations.  We bridge the gap between major label facilities and independent artists.  Our aim is to give the independent artist the opportunity to work in the same environment as the signed artist.  We have an excellent team of award-winning engineers, producers, and songwriters who are always on hand to help our clients reach their goals.
I also have my management company, GoldMind Management, where I help to assist artists, recording engineers, songwriters, and producers to maximize their success and achieve their career goals.  We help facilitate getting artists in the right rooms and connect them with the right people to get heard by the right record company.  Helping creatives monetize their art is something I'm passionate about because I understand how difficult it is to turn your art into a paycheck.
How do you think the industry will change over the next decade?
I think the power shifts toward the artists and away from the corporate record companies.  Although slow, I think it will continue and be very welcome.  The likes of Chance the Rapper illustrates this very well.  Between AI, machine learning, generative playlists, etc, the user experience of listening and finding music will become more and more personal over time.  I think all the above will also make the business side of things much stronger, marketing especially, but at the same time open up more revenue streams for artists. I think artistic collaboration will grow between musicians and other entertainers, as seen with the current trend of tik tok and tik tok challenges etc.
Contact Info:

Image Credit:
Sly Lopez, Ben Carrenza (@bcxnyc)
Suggest a story: VoyageLA is built on recommendations from the community; it's how we uncover hidden gems, so if you or someone you know deserves recognition please let us know here.