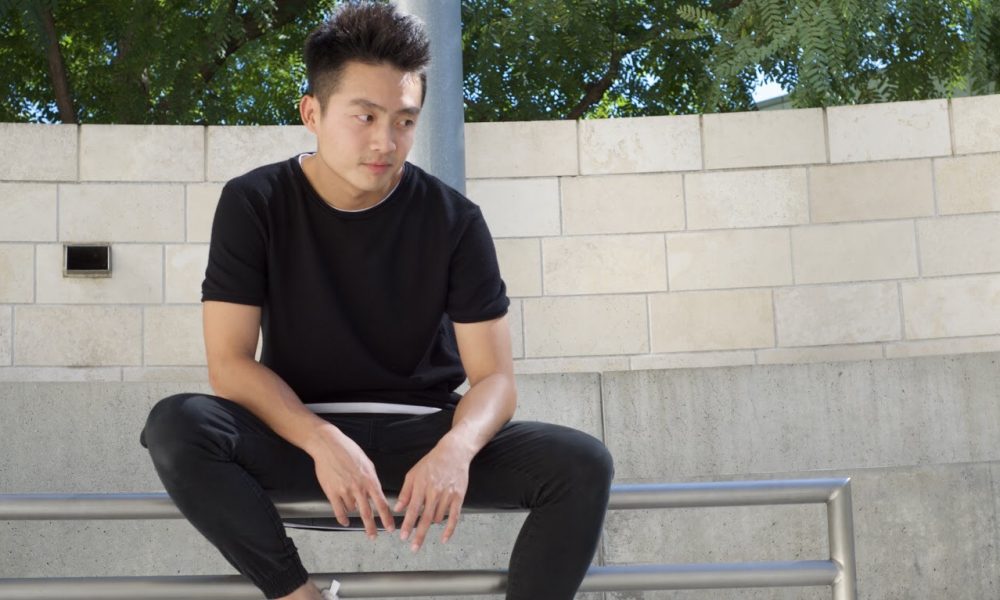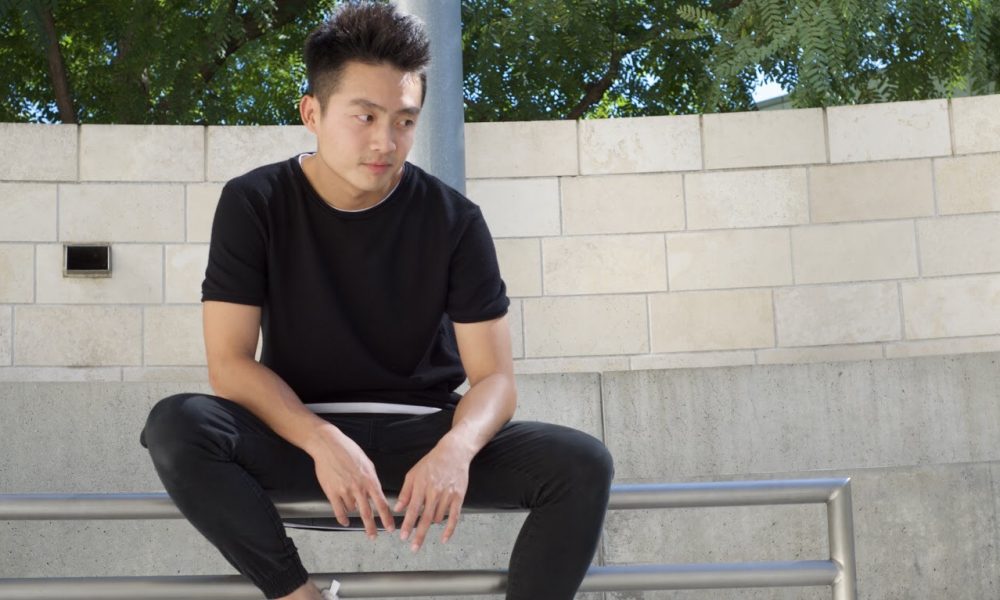 Today we'd like to introduce you to David Tu.
David, can you briefly walk us through your story – how you started and how you got to where you are today.
My family immigrated to the United States when I was in high school. Raised in a traditional Asian household, I was constantly reminded from a young age to aim for job security. This meant I had three career choices: engineer, lawyer, or doctor. I was just like most kids in my school who didn't have a clear idea in mind of who they wanted to be or do. I knew I had a passion for the arts, but I only considered it as a hobby because pursuing art was commonly looked down upon by my culture. After high school, I enrolled at Purdue University in Indiana to major in computer science– a field that both my family and relatives had suggested to me.
Unfortunately, my first year at Purdue did not go very well. It was my first time being far from home. Many things felt off. I could not adjust to the snowy weather in Indiana and could not find enough motivation and passion to excel in class. I lost 15 pounds during my time there and ultimately realized it was not the path I was meant to take. Towards the latter half of my year at Purdue, I was placed on academic probation and eventually expelled for underperformance. The failure of not being able to meet my parents' nor my own expectations left me plastered in shame. For the first time in my life, I witnessed my parents weep in front of me. They were sad not because of how disappointed they were in me, but because of how much pain and despair they realized I was going through. My experience led me to seriously reflect on my past and realize that I should be pursuing my passion rather than fulfilling other people's expectations of who they wanted me to be.
I came back to Orange County the following year and made the first major decision for my life: I enrolled at Laguna College of Art & Design (LCAD) to major in Game Art. My parents were concerned and even hesitant to let any of my relatives know that this happened, but they knew I needed their support. During my time at LCAD, my primary focus was to become a professional 3-D artist who specializes in creating 3-D digital assets suitable for games and films. For the first time in my life, I was finally content with what I was learning and was eager to learn more than what my classes taught.
In my third year at LCAD, a simple idea came across my mind: I wanted to make a game of my own. "How hard could it be? If everything falls through, at least I can make pretty scenery for a character to take a stroll in. It'll be fun," I thought to myself. I went off and pitched it to a close group of friends from school. Excited to finally make something of our own, our naive selves started a project without truly knowing what we were getting ourselves into. We had a dream and we reached for the stars. Since then, I've done numerous pitches at schools and events, recruited many talented individuals specializing in different aspects of production and business, managed a multi-disciplinary team, and started my own company, One Tap Studio. To further develop the game project, I even found myself picking back up some of the programming skills I learned from Purdue.
It has been more than a year since the project has started. Our team went from 6 people to around 30 people at our peak. Through dedication and countless trial-and-errors, we became the first ever undergraduate-led game project that was credited by the LCAD Master's program. This distinction gave us access to not only attend but also showcase our game at the 2020 Game Developers Conference (GDC), where tens of thousands of people from the industry would be in attendance. Due to the COVID-19 situation, however, GDC was canceled. Although we were hard at work preparing for the event, hearing this news has not shattered our hope for the game. When the chance to showcase arises again, we are ready to take it.
The most valuable lesson I've learnt from my experience thus far is the importance of passion and patience. Passion is what allowed our team to never lose sight of our goal and continuously strive for improvement. Patience is what transformed our simplest and most naive idea into something tangible and achievable. Our project is currently wrapping up it's first playable and have been in contact with several game publishers. To be quite frank, I still have no solid clue of what the future holds. But what I do know is to continue to strive for success and to be okay to fail and learn from my mistakes. After all, if it wasn't for my failures, I would have never gotten to where I am today.
Great, so let's dig a little deeper into the story – has it been an easy path overall and if not, what were the challenges you've had to overcome?
I like to compare my experience to the stock market: there are ups and downs all the time. The real winners aren't those who invest short term and pull out as soon as they see a decrease in interest, but rather those who wait patiently and look for the long-term return. I have gone through many challenges that I could have never foreseen. I have been through stressful moments where all of the programmers on the team could no longer continue working while the project scope was beyond my limited technical knowledge. I have gone through times where members seemed to be losing motivation, leaving me helpless and blinded by negativity. I have broken down in tears multiple times, questioning why I couldn't just live a normal life like most other students and enjoy college while it lasts. I have had countless thoughts of quitting when all hope seemed to be lost.
Cancellation of the 2020 Game Developers Conference was one of the biggest external challenges I've personally faced. It was our only hope to gain exposure and recognition for our project without investing an excessive sum of funds. As a start-up team, most members have voluntarily worked on this project in hopes it will become one we can truly be proud of. We had to make the most out of the limited resources we have on hand. Thus, losing that opportunity was a huge slap in the face for all of us. Maintaining motivation was especially difficult when I had to tell everyone that our only chance of being seen was now taken away. I had absolutely no clue of where else to look. Fortunately, GDC registration enabled me to forge contact with a few potential publishers prior to the event cancellation.
There is a line in the movie Sing that really resonates with me: "You know what's great about hitting rock bottom? There's only one way left to go, and that's UP!" It's a reminder that although there will always be ups and downs in my journey, every step I take and every pit I stumble over is only going to get me closer to my goal. I don't necessarily know what my destination is, but I know if I keep going down the same path, I'll eventually get to where I want to be.
Alright – so let's talk business. Tell us about One Tap Studio – what should we know?
One Tap Studio is an indie video game development company. The title we are currently working on is Planet Initium, a stylized multiplayer survival RPG set on a mysterious alien planet. Players can choose from a variety of characters, each offering a unique play style and narrative perspective. Aimed for PC/Console platforms, we are working on completing our first playable to showcase a vertical slice of what we have envisioned for the completed game play.
I am the studio director of One Tap and I specialize in 3-D asset creation and implementation. I am also in charge of designing the overall experience, from aesthetics to game mechanics.
What I am most proud of is our teamwork. We heavily emphasize communication, which is often easier said than done. As a group of individuals with diverse backgrounds, ethnicities, and specializations, we have been able to come together for a common goal and help each other improve collectively, despite our seeming lack of experience on paper. Teamwork makes the dream work!
Is there a characteristic or quality that you feel is essential to success?
Having a strong passion in what I'm doing is one of the most important reasons why I have been able to come thus far. My passion in what I do has led me to never lose faith and allowed me to tackle each challenges that came along the way. If I hadn't been through the failures I did at Purdue, I would've never understood the value of pursuing one's passion. It's never easy to start something from the ground up on your own. I've been through so many failures and obstacles that would've easily deterred me from the path I was taking. Yet, having such strong passion and love in my craft helped me stand back up over and over again. Love what you do and do what you love!
Contact Info:
Suggest a story: VoyageLA is built on recommendations from the community; it's how we uncover hidden gems, so if you or someone you know deserves recognition please let us know here.