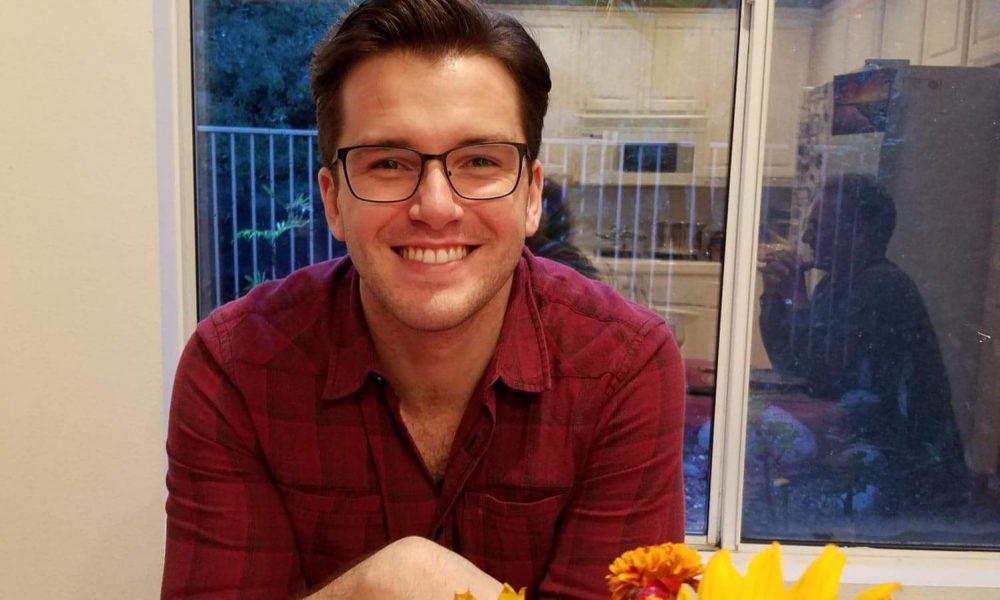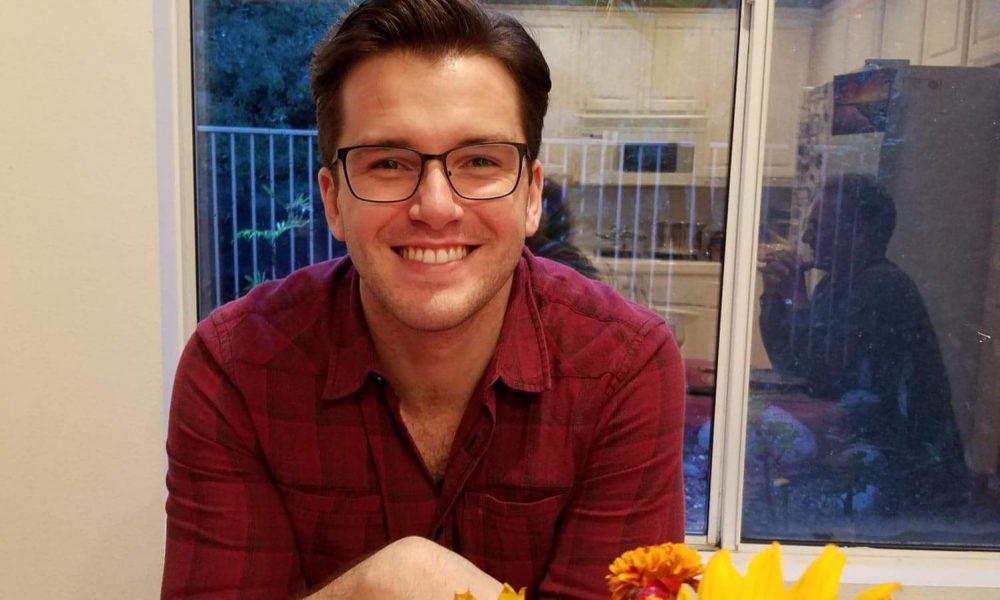 Today we'd like to introduce you to David Sasik.
Thanks for sharing your story with us David. So, let's start at the beginning and we can move on from there.
I am a first-generation American of Czechoslovakian descent. My European heritage is something that I take great pride in because my parents made sure I learned all about Czechoslovakian culture even though I was born here in the United States. I have been acting professionally for the last 12 years, but I got my first taste of performing when I was only in elementary school. I acted in a few children's plays, including a Western-themed Christmas play where I got to play a fake guitar and pretend to be a cowboy. Although the performing arts life didn't hook me right away, I'll always remember my 2nd grade teacher telling my mom, "you've got quite a ham there!" Several years went by without any performing, but then it found me again when I was at my local grocery store with my mom. A lady approached us and asked if I would be interested in coming to audition for a management company down in San Diego. We didn't really have any idea what we were getting into, but my parents gladly took me to the audition. It ended up not working out with the management company, but this experience leads to some great, foundational acting classes and some great headshot photographers. My parents, who continue to be my biggest supporters to this day, asked me if I enjoyed acting and if I wanted to pursue it further. With an enthusiastic, "YES," from me, we plunged ourselves into the world of show business.
As a teenager, my mom and dad would drive me to auditions in San Diego and Los Angeles, often taking time off of work so that they could help make my acting dream a reality. All of this time and effort eventually paid off in 2009 when I booked my first job playing a young Andy Biersack in Black Veil Brides' debut music video for their song, "Knives and Pens." To this day, this is easily one of the most fun acting jobs I have ever done. Not only did I get fake blood thrown on me, but I got to be part of the beginning of BVB's journey as a band. Andy would later invite me to reprise my role in BVB's 2014 music video for "Goodbye, Agony" alongside Alicia Vigil. Throughout my teenage years, I performed in numerous short films and indie films shot in San Diego, Los Angeles, and up in Ventura. It was also at this time that I found my favorite acting teacher and studio: Patrick Day at Young Actors Space in Van Nuys. Thanks to Patrick's teaching and the countless Saturdays that I spent in his teen class, I was able to gain a fundamental understanding of acting as an art form. The lessons I learned in Patrick's class have been invaluable in my career as a young artist and I continue to take classes at Young Actors Space to this day, ten years after going to my first class there. In my junior year of high school, my drama teacher, Laura Whitten, invited me to come audition for the spring musical, The Drowsy Chaperone. I was extremely hesitant at first because I had never done a musical before, but she persuaded me to come audition anyway and I ended up getting a lead role in the show. I instantly fell in love with musical theatre. I had never done it before, but I had so much fun doing it that I performed in a community theatre production of Legally Blonde that same summer and I played the lead in my senior year musical, Breaking Up Is Hard to Do.
I started college at UC Irvine in 2014 as a biological sciences major, but I found that I could not stop thinking about wanting to study performing arts. After several weeks of depressing chemistry and biology classes, I decided to switch to a double major in Drama and Mathematics. This began a four years journey of balancing my performing arts schedule while also finding time to do homework for classes like elementary analysis and number theory. Despite the packed schedule of having two majors, I still performed in university musicals like Baby, Parade, Avenue Q, Rock of Ages, and American Idiot as well as professional productions of Breaking Up is Hard to Do, Dogfight, All Shook Up, and Hairspray. In 2018, I graduated with honors with a Bachelor of Fine Arts in Musical Theatre and a Bachelor of Science in Mathematics. A lot of blood, sweat, tears, and late nights went into those 2 degrees, but I will always be proud that I stuck to it and finished both of them.
Ever since graduating, I have been extremely fortunate to be working consistently in both musical theatre and film. The dream now is to be a working actor who gets to work on film/television projects as well as theatre projects. In the two years since graduating from college, this dream has been a reality and I could not be more grateful for every show or movie that I have been able to be a part of. Every one of these projects has taught me something important either about myself or about this art form so it has been a blessing to keep working as well as learning. We never stop learning as people so why should we stop learning as artists? Lastly, thanks to these theatre and film projects, I have earned my membership in Actors' Equity Association and, recently, become eligible for membership in SAG-AFTRA. To date, these are the achievements that I am most proud of in my professional career. However, I could never have gotten to where I am today if my parents had not decided to help and support me in this crazy career. My mom and dad have never missed a single show that I have been in and they continue to support me in everything I do. At the end of the day, I could not have pursued this career without them and all the success I have and will have is a direct result of all the love they have shown me.
Great, so let's dig a little deeper into the story – has it been an easy path overall and if not, what were the challenges you've had to overcome?
Anyone who is an actor can tell you that this profession is anything but a smooth road. It can sometimes feel like for every achievement, there are more letdowns. For every audition you feel great about, there are more auditions that you leave thinking, "Yikes, what was that?" Sometimes, the project that you think you are perfect for ends up being the project that you don't even get a callback for. BUT that is okay! You have to remember that you are not going to book every job you go out for. The only thing you can control is putting in the work before the audition and showing up with a good attitude. After that, if the creative team doesn't feel like your take on the work is what they are looking for, that is completely out of your control. You have to show up and do the work though. 80% of success is showing up! And who knows? If you have a good attitude, but you are not right for the project, they might call you in for their next project that you WILL be right for.
Another thing you have to remember as an actor is that, sometimes when someone gets cast in a project over you, that project might have been the break that that actor was working on for a long time. So, in a cosmic-energy sort of way, you are still gaining good karma because you still showed up to that audition and you can still wish the person who booked the job all the best because their journey leads them to that job. So yes, putting yourself out there over and over again can be a struggle as an actor, but knowing and trusting that you are still showing up and doing the work can be a great comfort. 80% of success is showing up so you can't succeed if you don't show up!
We'd love to hear more about your work and what you are currently focused on. What else should we know?
So far, I would say that I am most known for my work in Black Veil Brides' music videos. Online, fans of Black Veil Brides refer to me as the "Knives and Pens kid" because of BVB's first music video. It's been about ten years since "Knives and Pens" came out, but I still get messages on Instagram every now and then of people asking me, "are you the Knives and Pens kid?" I love that though! That music video came out a decade ago and it's such a cool reminder that people are still enjoying it. When it comes to theatre, I am really proud of my work in the world premiere of Rewind: An 80s Pop Musical at Let Live Theater in LA. Rewind was an incredibly special show because it was the first time I had ever gotten to originate a role in a musical. Knowing that you are the creative team's top choice for a role and that they trust you with the material they wrote is truly a gift. That is absolutely a feeling I will remember forever. Currently, in light of the pandemic, I have started producing my own work by forming my own production company, First Generation Productions. I just recently wrapped production on my horror short, Game Night, the first film I have ever written and directed. Game Night will be available for streaming online at the end of August!
Do you look back particularly fondly on any memories from childhood?
Batman has always been my favorite superhero so my favorite childhood memory is definitely when my parents threw me a Batman-themed birthday party. I got Batman toys, I had Batman plates, napkins, and balloons. It was just Batman as far as the eye could see!
Contact Info:

Image Credit:
Ken Jacques Photography, Katrina Cebreiro, Marcos Pugliese
Suggest a story: VoyageLA is built on recommendations from the community; it's how we uncover hidden gems, so if you or someone you know deserves recognition please let us know here.