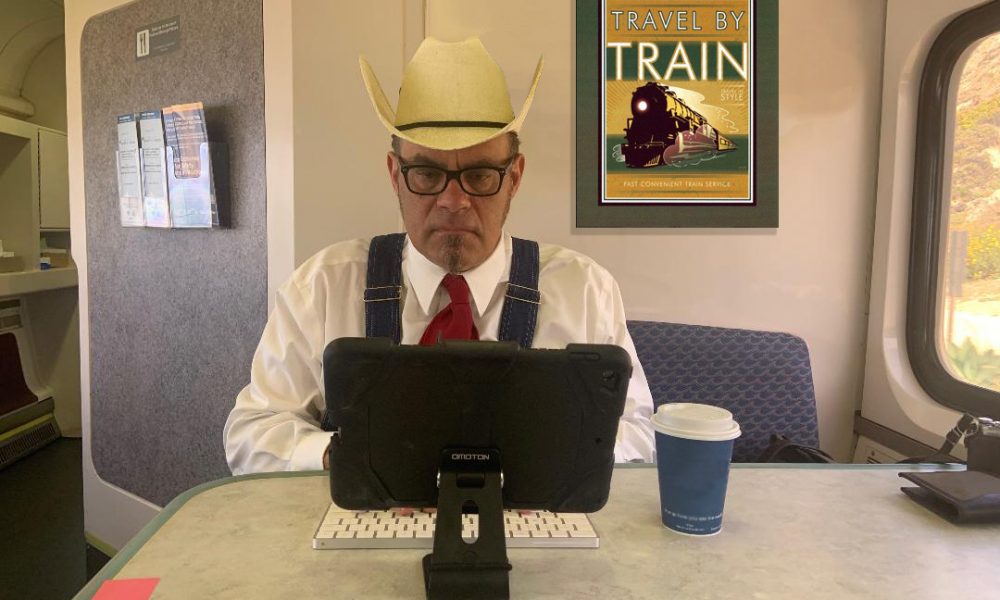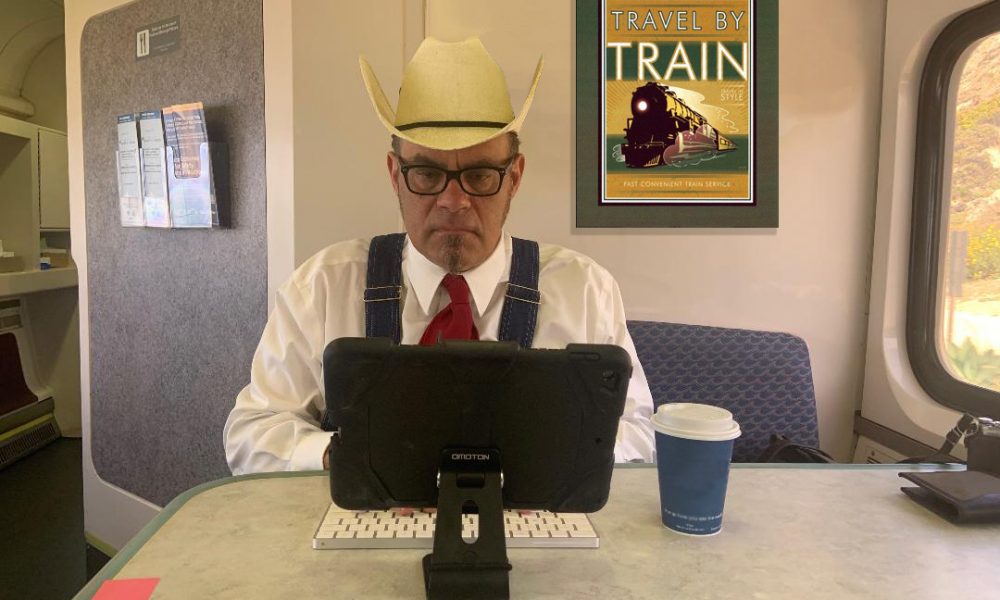 Today we'd like to introduce you to David Mau.
So, before we jump into specific questions, why don't you give us some details about you and your story.
It most assuredly has been quite a journey to get here! I've been in the restaurant industry on and off since I was a teenager. My first real job was at McDonalds flipping burgers and slinging McNuggets. Ironically, I have a film degree and spent a few years in the movie business on the visual effects side before flaming out. The upside to that part of my career is a lot of the production mindset comes in handy in the kitchen. There isn't a "no" in the film industry, there is just getting it done.
My late brother Chris and I cooked together since we were kids and my notoriety for slinging grub started in Huntington Beach when I was roommates with quit a few fairly well-known musicians back in the 90's. My brother and I were the ones that knew how to cook so, when everyone got back from being on tour (or just a random OC pool party), we were the ones grilling away. It was quite the bacchanalia for a stretch and I went on to cook for and get to know everyone in the OC music scene while working at Linda's Doll Hut during the glory days there. That led to opening my first restaurant in Old Town Orange and it was off to the races after that. I've been Executive Chef at a number of shops both here and outside California but have more recently gravitated towards the world of private Chef.
I've also been working in the High Country near Yosemite for many years. Certain summers I spend more time up there than others – depending on my professional situation. The wilderness has become the center of my universe and that's not hyperbole. I am well-acquainted with the whole region from the crest of the Sierra to the Central Valley floor and have become part of an amazing community of cowboys and country folk. Basque, gritty Mexican, old-school Americana and even Russian influences are part of the culinary narrative there and the expanse of knowledge I have gained about the breadbasket of California (and the world) has given me a solid perspective on what makes the foods of this state so great. People throw around "California Cuisine" all the time but there is a really rich, diverse and substantive through line that weaves quite a culinary tapestry. The High Country has also taught me a lot about the ideas of sustenance and simple hospitality, two aspects of the industry that can be overlooked here in the big city.
Has it been a smooth road?
There are just a ton of challenges, personal and professional. In The Biz (as I call it) there are literally a thousand things that can go wrong during any given day and you can bet your ass what you think will happen won't and whatever you think couldn't possibly happen, in fact, will. That's just the entropy we find ourselves ensconced in and for some reason we, as Chefs, keep coming back for more.
There's been a lot of talk recently about finding balance, especially since the demise of Anthony Bourdain. It's no secret the vast majority of us work and party way too hard. That is rarely a formula for long-term mental or physical health. I did, in fact, find that out the hard way myself and had to take a long, difficult look at what I was made of to get past it. In my case, carving time out to balance the creative and operational aspects of my career has been the biggest challenge – or opportunity depending on how you look at it.
I find the things that make Chefs truly great are rarely in the kitchen, it's more oftentimes some obscure part of their inner narrative that comes bubbling to the surface the moment they pick up a knife or pan. Those aspects can have a lot of pain and loss in them. I call it "The Why" of what we do in the kitchen and once you get your head around that the rest is pretty easy. Cooking is cooking but doing it for the right reason is the penultimate achievement. Plugging that headspace into action is the final manifestation of the process.
Overall though, I've been blessed with a slew of great collaborators and have, by some strange twist of fate, landed at many cultural crossroads over the years. Call it dumb luck or Providence but whatever it is has pointed me in the right direction and added almost divine guidance along my path. Blessings can be few and far between in this life or any other but I've had my fair share.
We'd love to hear more about your work and what you are currently focused on. What else should we know?
I operate as a private Chef and food writer with a considerable amount of podcasting and consulting thrown in. I recently partnered with an amazing fine foods purveyor as well. It can be a lot at times but I like to stay dynamic even if it means spreading myself a bit thin. The one common thread through the whole professional journey is the idea of storytelling, whether through the palate or pen. Right now, I am in demand and truly blessed with a great client base and agency. This has turned into such a great fit because (unlike most Chefs) I really enjoy the fine art of conversation as well as more operational aspects of preparing and serving food. What I think sets me apart is that I care deeply about providing cultural sustenance. Like I always say – "Good company is the best ingredient and pretense makes a lousy garnish.
How do you think the industry will change over the next decade?
The dynamics of food and beverage are changing at dizzying rate and unless you stay at least a tad ahead of the game you're dead in the water. The biggest challenge is covering costs especially here in California. The untold secret of The Biz is that you don't really make any money and for sure don't make any selling food, that's why restaurants have bars in them – it's like dropping an ATM machine in your building. When you add up labor, insurance, cost of goods, rent, permitting, taxes, frivolous lawsuits and everything else you are lucky to be making 10 percent profit. So the biggest shift in the brick and mortar realm is pinching pennies even more than you already do. That can take on many appearances but I think the fast-casual concept will be the death knell of what we now know as fine dining. And there are plenty of Chefs/restaurateurs that are eyeballing Nashville, Savannah, and a lot of other out of state locales to relocate to.
Peer to peer services are another realm that will change the restaurant model. There are already a few that are sort of Uber for Chefs, plugging them into clients without needing an actual shop. There is also a huge, unspoken rumbling about the "cloud kitchen" concept, basically a monolithic facility to prepare food for delivery via DoorDash, Grubhub or the like. Does it sound really gross, sterile and impersonal like something out of The Terminator? That's because it is. Also, in that equation is whether or not "Chef" will be a ceremonial title in 5 or 10 years and what that will mean for creativity. I shudder at the thought. This landscape will be shifting far faster than any of us who really care about food, people and culture would like to even think about. "Tis a shame indeed.
Contact Info:
Image Credit:
Courtney Lindberg, David Mau
Suggest a story: VoyageLA is built on recommendations from the community; it's how we uncover hidden gems, so if you or someone you know deserves recognition please let us know here.