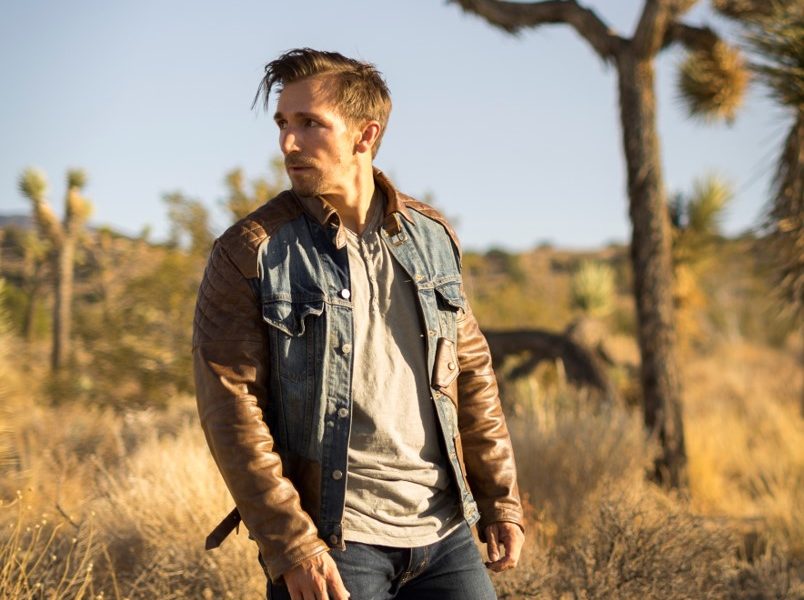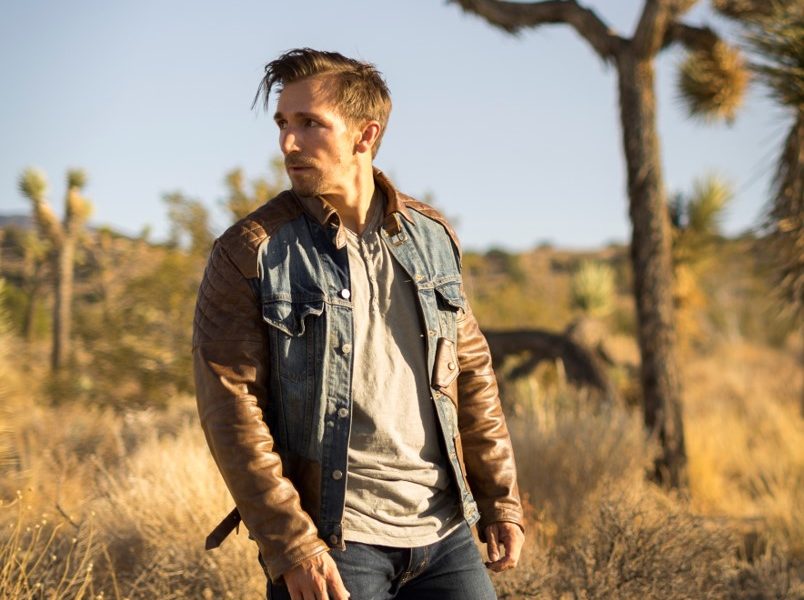 Today we'd like to introduce you to David Dinette.
David, can you briefly walk us through your story – how you started and how you got to where you are today.
As a child, I always felt a sense of peace in nature. I was born in San Jose California, long before the tech industry boom. After school, my brother and I would ride our BMX bikes out to the orchards and try to catch lizards and snakes until it was time to go home for dinner. There wasn't video games and computers to provide entertainment, we had to entertain ourselves and the only way to do that was to be outside. Little did I know that this would be the start of my passion for nature and the outdoors.
My Grandpa Sam, who is a retired Navy Veteran lived in Carson City Nevada at the time and I would spend my summer months Eastern Sierra Nevada Mountains, hiking and fly fishing. We would travel all over the mountains of Tahoe and Mammoth Lakes, in search of giant trout. Before I knew it, going to the local spots just wasn't good enough. I wanted not just fly fishing, but an adventure. Honestly, I wasn't sure what that really meant or how to fill that void. I just felt as if something was missing.
When I was 10 years old, my family moved to Portland Oregon. As you can imagine, this was a culture shock, to say the least. I traded nine months of sunshine for nine months of rain. However, the outdoor lifestyle was second to none. Instead of orchards, I now had endless access to forest and streams that were filled with salmon, trout and steelhead. I no longer had to wait for summer break to go fishing and hiking. I could ride my bike to the local streams and catch trout whenever I wanted too.
My passion for the outdoors continued to grow over the years, so when it was time for college, the choice was obvious. I attended Oregon State University and studied Environmental Science. I decided on this area of study because of my passion for conservation and the outdoors. I always wanted to have a career working in the outdoors. Not that I really had any idea what that would mean at the time, I figured if I put in the work, it would work itself out. Even though I had spent countless weekends backpacking and fly fishing my way around Oregon, there was still a void that had yet been filled.
Here's where my story takes a turn. My wife and I met in college. We would date for nearly a decade before we got married. However, we shared the same passion for the outdoors. However, her passion was centered around landscape photography. Her father, Dennis Frates is a renown landscape photographer and I remember seeing his work for the first time and being absolutely fascinated with his work and I realized that this is something that I would love to do. I have seen so many beautiful landscapes, sunrises, and sunsets while hiking and fishing and I would love to be able to capture and share these beautiful images with the world.
However, it seemed so impossible at the time. I didn't even have a camera and even if I did, there was no way I would be able to produce beautiful landscape images. Needless to say, I accepted defeat and didn't pick up a camera. I guess I just wasn't ready to express myself in that way. I was content, but not satisfied with backpacking and fly fishing.
After graduating from Oregon State, Nicki and I moved to Los Angeles. Los Angeles was the choice because you could be whoever you wanted to be. The city encourages you to be creative. You didn't have to conform to what society is telling you to do, you could have your own voice. My outdoor adventures would take a back seat as I now had to figure out how to be an adult. That meant finding a job and starting a career. What exactly did that mean?
At the time, it meant finding a job that would allow me to pay rent, regardless of whether I enjoyed it or not. All of the outdoor jobs required experience, that I didn't have, or paid far less than I needed to survive. I immediately started to think, "Did I make a mistake moving to LA?". I knew that I just had to get settled in. I found a job as a pharmaceutical sales rep. It paid well, so I could not only afford to live in LA, but I could afford to travel as well.
Eventually, Nicki decided to follow in her father's footsteps and pursue landscape photography. As we would travel, she would be capturing these beautiful landscape images. Inspired by her work, I decided it was time to pick up a camera of my own. It was at this moment that I realized exactly how to fill that missing void. I wanted to inspire others to pursue adventure by sharing images of my adventurous travels. I have always wanted to push the limits on my backpacking adventures. Instead of traveling and exploring the places that most people do, I wanted to go further.
I wanted to see the things that other people don't get to see every day and that means pushing the limits and documenting the journey every step of the way. As much as I enjoy these adventures, I want to share these experiences with others. I want them to feel the same passion for the outdoors that I feel. So I decided to offer trip planning services for those who want to pursue backpacking, fly fishing and photography.
Has it been a smooth road?
The biggest challenge with photography, as well as art, in general, is finding your voice.
This was the biggest challenge because there are so many photographers that are pursuing landscape photography, especially with the inception of Instagram. I knew that I had to be different if I was going to stand out and produce images that would inspire others. I would have to take the path less traveled and find unique places to explore.
This is where my backpacking experience would help set me apart from others. This would give me access to the landscapes that very few photographers are willing to explore. I still really enjoy visiting the popular spots like Yosemite National Park etc.
However, if I am going to visit these places, I plan my trips around seasonal and weather events. For example, I don't visit Yosemite in the summer when everyone else goes, I wait for winter snowstorms or season events like the "fire fall". I seek out dramatic scenes, these are the images that produce emotion from the viewer.
Picking up a camera was intimidating. learning how to use the manual settings on a camera in a way that will allow me to capture my vision took years. I remember when I first started, I would come up on a scene and have a vision in my head on what I wanted the image to look like. However, I had no idea how to use the camera as a way to capture my vision. I look back on so many trips that were wasted because I really didn't know how to use my camera. Now, I am very methodical in my approach. My trip planning is very refined and I put myself in very favorable situations that enable me to capture my vision on camera.
Nature can be unpredictable. No matter how well I plan out a trip, I am at the mercy of mother nature. In a recent trip to Iceland, it rained for the first 3 days I was there. I flew halfway around the world and didn't get a single image until four days into the trip.
When I am planning trips for myself and clients, I always express the need to manage your exceptions. What you see on Instagram or the internet might not and will likely not be a reality. You have to be creative and create your own experiences based on whatever conditions present themselves. Which is challenging when clients are paying you to provide a unique experience
So, as you know, we're impressed with David Dinette – tell our readers more, for example what you're most proud of as a company and what sets you apart from others.
The focus of my business to offer private consulting services to clients that want to pursue adventures in the outdoors. This includes photography, backpacking and fly fishing excursions. I know that it can be difficult to know where to go, when to go, how to get there and what to bring.
This is where my services offer the biggest benefit. Tell me what you are looking for and I will work with you to curate the best trip possible. If you are interested in photography, I offer private workshops where I will take you into remote locations and provide expert photo instructions, allowing you to capture your vision on camera. If you want to go backpacking, I will assist you in obtaining permits and route planning.
If you want a fly fishing adventure, I will give you insights into some of my favorite locations and guide you on what gear to use. I know that group workshops and trips can be intimidating, so my one on one approach gives clients the chance to express themselves in a comfortable environment that will allow them to feel free, comfortable and creative.
Let's touch on your thoughts about our city – what do you like the most and least?
The cultural diversity of Los Angeles has an energy that encourages creativity. I find inspiration from so many different forms of art of entertainment. I feed off the creative energy of others and there is an energy about LA that is just contagious. I feel comfortable expressing myself in this city and everyone is so supportive of one another and each others artwork.
LA has opened my mind in so many ways, not just in photography, but in music, food and culture. There are so many unique neighborhoods, all offering something different. I feel that all major trends hit this city first and I love being on the forefront of all the trends.
Also, it's nice coming back to LA after spending a week sleeping in a tent in the backcountry. No matter where my travels take me, I am always excited to come home to LA. On the flip side, LA really isn't close to a lot of the places that I like to travel. However, the airport provides quick access domestically and internationally.
Contact Info:
Getting in touch: VoyageLA is built on recommendations from the community; it's how we uncover hidden gems, so if you know someone who deserves recognition please let us know here.