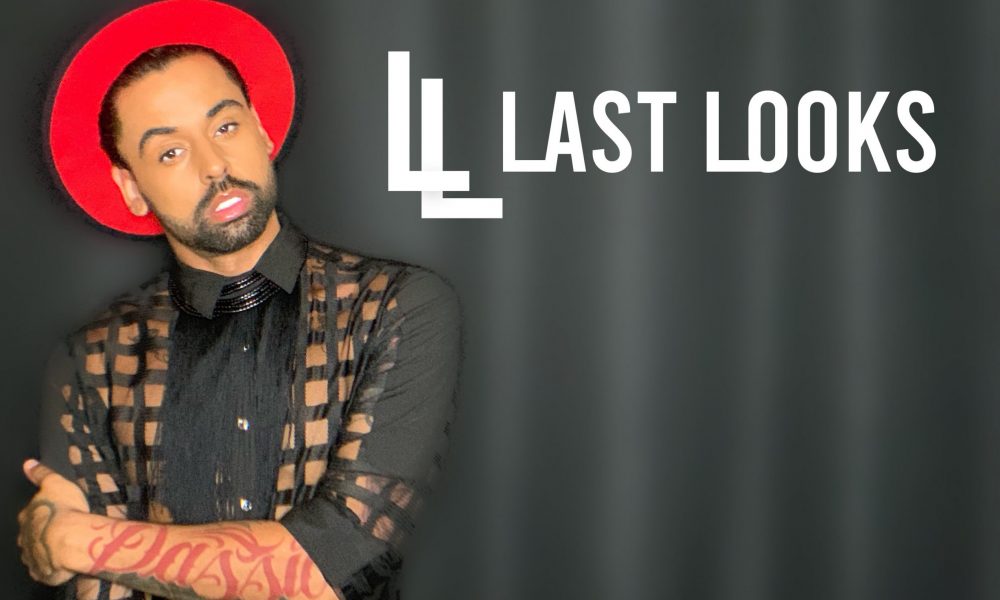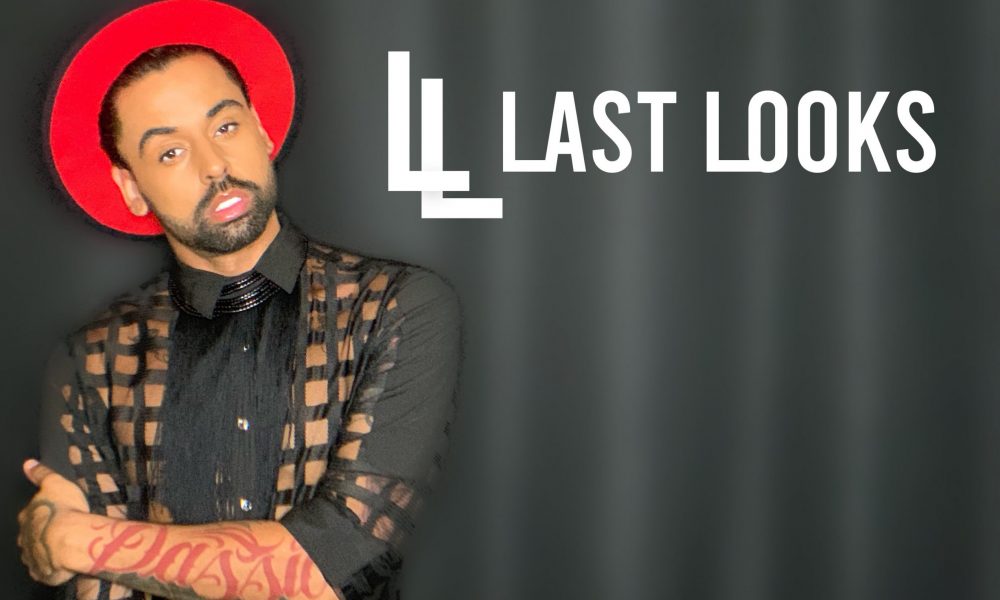 Today we'd like to introduce you to David Day.
Thanks for sharing your story with us David. So, let's start at the beginning and we can move on from there.
I started my career as a Makeup Artist in 2007 working for MAC Cosmetics in Fairfield, CA. At that point in my life, I had never actually done beauty makeup but was looking for a job where I could be artistically creative until I got my big break in my then passion which was contemporary dance. I ended up landing the part-time retail artist position due to my outgoing personality and ability to connect with customers. I instantly fell in love with makeup artistry because of its ability to uplift people. The trust the clients would place in our hands to make them up for the most important moments in their lives was a magic I had never felt before. It also came with a huge responsibility for me to be the best damn makeup artist I could be for every person who gave me the honor of being their artist.
So, for the next 13 years that is exactly what I did, I worked my tail off to be the best artist and give the most memorable experiences I had in me. Growing up in a single parent home and living on food stamps and section eight housing my entire upbringing I knew that college wasn't going to be an option for me simply because I couldn't afford it. So, with nothing more than a high school diploma in my pocket, I knew that I only had two things I could rely on to climb the corporate ladder, and that was my passion and my work ethic. I vowed to myself early in my MAC career that I wasn't going to let my lack of a college education hold me back from getting a promotion. I am proud to say that over my 13-year career, I was promoted ten times and worked in Sacramento, San Francisco, Orlando and Las Vegas.
I spent the last 5ish years of my Career working in Las Vegas as the Trainer of NV overseeing Artist Training and Development for all MAC points of distribution in the state. During this time of working 40+ hours a week as a salaried employee for MAC, I was also balancing and blossoming freelance career working with and for Celebrities on various projects. I was the Key Makeup Artist for all backup dancers and sang for Jlo's "ALL I Have" three-year Vegas residency, J'los MTV VMA Vanguard Award acceptance performance, Jlo's AMA Award performance of "Limitless", Jlo's Limitless Music Video. I also was a Key Makeup Artist for Todrick Halls "Forbidden" Visual album doing makeup for Todrick himself, Jade Novah, Cynthia Erivo, Sheryl Lee Ralph, Tiffany Haddish to name a few. I was working my 40+ hour a week corporate job and taking on these and many more big projects on my time off. This was what I thought at the time, an exciting moment for my freelance career. However, the reality of it was that I was doing a lot of these freelance gigs for free or for a lot less then what I should have been being paid. There aren't any real agencies in Las Vegas for Makeup Artist, so I was having to negotiate contractual terms with people who knew I had the talent but didn't have the knowledge or experience to stand up for what myself and my team deserved for the work that was being asked of us.
In March of 2019, I was given the opportunity to work for the Oscar award-winning actress and comedian Mo'Nique as her personal makeup artist for her Las Vegas Residency, "Mo'Nique Does Vegas" at the then SLS and now renamed the Sahara hotel and casino. I have to say out of all of the celebrities I have ever worked with and for Mo'Nique was hands down the best! She took me under her wing and taught me how to navigate the business side of the industry so that I wouldn't be taken advantage of anymore. She fought for me to be paid more then what I would have even asked for myself at times. She made sure that everyone on the team was paid for the work that was being done at the time the work was done. I had never had a client tell an employer if you're not taking care of everyone on my team, you're not getting me or any of my team. I am still to this day her personal makeup artist traveling on the road with her as she does live stage show performance as well as the Showtime Time Special "Mo'Nique and Friends" which aired earlier this summer. I didn't know when I first started working for Mo'Nique how much she would impact my life but come July of 2019 as things came to a head with MAC, I quickly found out how much she would have my back.
In the months leading up to the July all staff MAC training that I was responsible for facilitating, I was growing more and more frustrated with the direction MAC was going corporately. My experience was that they were stepping away from the artistry and the heart and soul of helping every person feel and look beautiful inside and out. To step more in a "meet the bottom line, sales sales sales at all cost" direction. The company had done two rounds of mass layoffs at this point so when they started this third round of mass layoffs in July, I didn't have it in me to save face in front of the artist and managers so that they didn't lose faith in the brand. I didn't agree with how they went about the layoffs if felt very unethical and shady. I was basically told that I needed to keep everything a secret and that's why I get paid the amount of money I got paid. I knew I would have to make the decision to keep the secret and keep my job or walk away from my 13-year career, 401K and almost 6 figure corporate job but keep my morals and integrity in tacked. So on July 17th, I on the spot quit my 13-year career with Mac Cosmetics. Because I didn't accept the new position being offered to me during the restructure and wasn't given a severance package, I was one of the only employees that wasn't legal bound to the confidentiality clauses in those packages. So, I announced my departure from the brand in a short video I posted on YouTube and was shocked by the response.
The outpouring of support in comments, reposts, text message, phone calls were completely overwhelming! It was touching but shocking at the same time. There was artist from all over the nation reaching out to me not only to show their support but to share their stories of not being treated fairly and not being happy with how things were going but not having any other option. I knew that I had a responsibility to create the new normal in the beauty industry. A space where artists could work and thrive. Where they didn't have to sacrifice time with family and friends, miss out on important milestones in their life because of the "needs of the business". Most importantly, be paid fairly for the work they are doing. People become loyal to cosmetic brands because of the artist that is there connecting with them listen to them and helping tap into the beauty that they always possessed but didn't know how to achieve on their own. I couldn't sit by and watch talented artist be ask to make sometimes $1500-$2000 in sales in one shift, be paid less than the cost of an individual lipstick an hour, and when they don't reach there sales goal be reprimanded and sometimes terminated regardless of how great their interactions were or how amazing a customer felt after their time in that artist's chair.
I used this as my inspiration to start my LLC "Last Looks". I cashed out my 401k and spent my entire life's savings and in October of 2019, Last Looks was officially open for business. We are a mobile hair and makeup styling company based out of Las Vegas. Artist who chooses to partner with Last Looks set their own schedules, get to choose when they are available to pick up appointments and when they are not. They are free to work for as many makeup brands or mobile styling companies as they want without ever being asked to sign a non-compete with Last Looks. I don't believe it is fair to try to "own" their talent that is the main ingredient that will lead to the success of the company. Most importantly, we pay the stylist the majority of what the customer is spending for their service depending on how the customer found out about Last Looks. It would be greedy of me to want to be a billionaire business owner and have all the artists that helped build that empire be struggling to make ends meet. So, my goal is to equally share the wealth among all the artists that would partner with Last Looks and create the new normal of wealth equality in the beauty industry.
The company was doing well and finally starting to break even and then March 18th of 2020 the coronavirus shut down all none essential business in Las Vegas. Because the business model is meant to give freedom and control to the artist, all artists are consisted independent contractors and not employees. Therefore Last Looks was not eligible for the Payroll Protection Act funding. I have spent the last four months just trying to weather the coronavirus storm, and keep my family and I's head above water. Vegas is slowly starting to open back up and we will be starting from scratch to rebuild Last Looks again. I firmly believe that the world equally distributes talent but does not equally distribute opportunity. I spent my life savings to chase the true American dream of equality and I am not going to let the coronavirus hold me back from being the change in the beauty industry and the world that so many artists and stylists are cravings for.
We're always bombarded by how great it is to pursue your passion, etc – but we've spoken with enough people to know that it's not always easy. Overall, would you say things have been easy for you?
It hasn't been a smooth road by any means. I think the biggest hurtle with starting Last Looks is people jumping on board simply because they as me as a money opportunity and weren't really down for my vision or down to put in the work needed to build the company. I went through two failed business partnerships before deciding to just build it on my own. I didn't really start to see things pay off until I stopped consulting with people and just believed in my vision for the company.
We'd love to hear more about your business.
The biggest difference with Last Looks is that we are mobile. We will come to you instead of your having to come to a storefront and that is so important with today's climate surrounding coronavirus. Also the level of talent you are getting. A lot of the stylist have either assisted me backstage on For Jlo or Ricky Martin Vegas residency's or have been a hairstylist for 30+ years. I am most proud of the opportunity Last Looks provides to artists showing them what they are really worth the same way Mo'Nique did for me. The average retail or mobile artist is paid anywhere from $14-$25 an hour. So let's say I paid an artist $25 an hour because I want to be competitive with my paid structure. If I booked three clients for hair and makeup at $200 per person. The stylist will take about an hour on each, 30 minutes for hair and 30 minutes for makeup. I as the business owner just made $600 and paid the stylist doing all the work $75. so let's say that same artist does eight appointments a day three days a week for a year.
In that year, that artist brought in $249,500 for the company, was paid $31,200 leaving $218,300 in the companies pocket. Now say I have ten artists or 15 artists do the math. Very quickly I become super wealthy, the artist have be give a "competitive rate of pay" by industry standards and they are none the wiser that I am running to the bank off their hard work and talent. Now obviously there is overhead for the company and companies cant stay afloat without working capital but even with all that compensation is still aggressively in the favor of the company not the worker. I believe that 80-90% of why people are loyal to a brand, salon, or mobile company is based off their experience and connection with the stylist that worked with them. It's not fair to place 80-90% of the responsibility on the artist plate to give great service and keep the customer coming back but only pay them 12.5% on the back end.
What were you like growing up?
I was super into the arts. I am half black and half white and grew up with my mom who is white. She always made it a point to educate herself on African American culture and history so that she could educate my siblings and I on our culture. She even went as far as to get a bachelor degree in African American Studies. Growing up, my mom busted her butt to make sure my older sister, younger brother and myself go to experience as much of life as we wanted. I was in community theater for years, choir in high school, competitive color guard in and out of high school. My mom was always super supportive of everything we did. I came out of the closet at 14 which was roughly around 2000. Back then gay culture was anywhere on television. There was no rupauls drag race I don't even think Ellen had come out of the closet on her show yet. So to be that young and come out it was only because I had a family environment that was safe for me to do so.
Contact Info:
Website: www.LastLooksLLC.com
Phone: 702-660-2090
Email: LastLooksLLC@outlook.com
Instagram: lastlooks_davidday
Image Credit:
Haley Fitzgerald, Dottie, Jazlyn Miller, Deja Riley Izydorczyk, Bobbie Riley, Taja Riley, Nia Riley
Suggest a story: VoyageLA is built on recommendations from the community; it's how we uncover hidden gems, so if you or someone you know deserves recognition please let us know here.