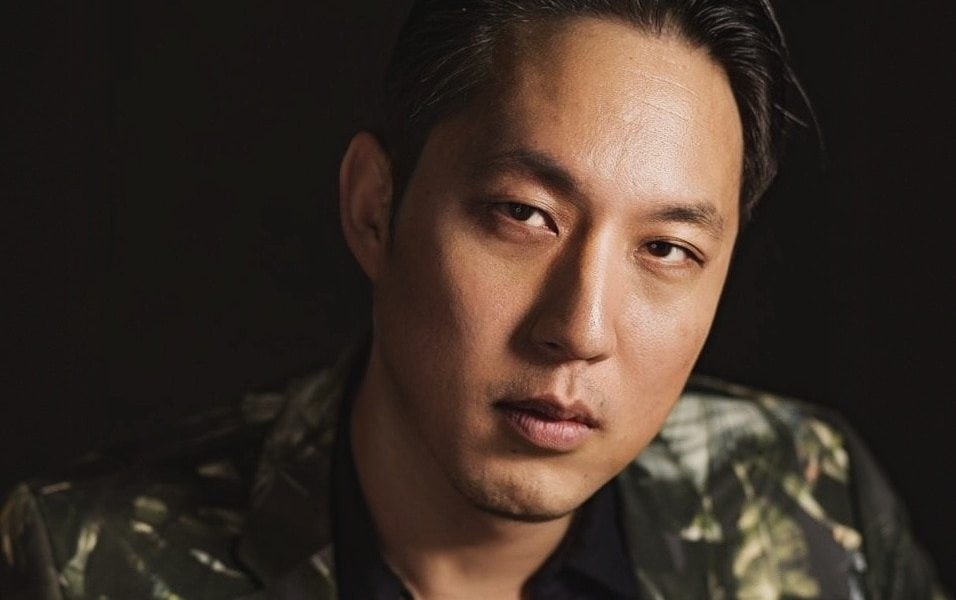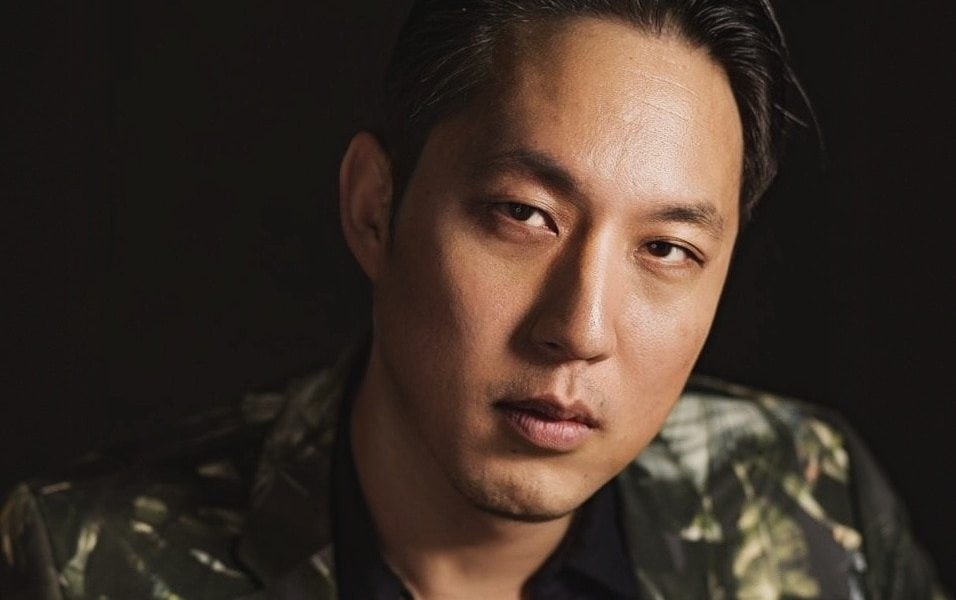 Today we'd like to introduce you to David Christopher Lee.
David, before we jump into specific questions about your work, why don't you give us some details about you and your story.
It was 2000 and as a senior in high school, I was writing for my high school newspaper and had experience interning at the Rafu Shimpo, Japanese Daily Newspaper and Teen Magazine. I knew that I loved entertainment journalism because I loved being in action, telling stories. I got a job writing horoscopes for a teen online magazine called AWZ.com. I would write 12 horoscopes every day and I did it for six months straight. It taught me how to be creative (I made everything up)!
After I got burnt out of writing horoscopes, I started doing movie reviews and cd reviews. This was fun because I saw the movies before they came out and had the latest music. Seventeen Magazine was hosting the Teen Choice Awards and I really wanted to attend so I asked my editor at AWZ if I could cover it for them. She told me that I could cover it but she didn't know how to get me in.
I called information (411) and asked for the number of Seventeen Magazine in New York. I asked to be connected to the publicity department and the publicist answered. I asked her if I could cover the Teen Choice Awards for my high school newspaper and she put me on hold. She told me the whole story on what happened on her side so here is the insider scoop.
While I was on hold, she announced to the entire room that there was this kid on the line that wanted to cover the Teen Choice Awards for his high school paper and everyone started laughing hysterically. The publisher of Seventeen happened to be in the room and told her that it would be good to have somebody young cover the show and to let me in. The publicist told me to fax in my request and that she would approve it and the rest was history.
I was so excited to see my favorite teen idols perform, N Sync, Backstreet Boys and Britney Spears. This had to be the biggest Teen Choice Awards in the past couple of decades because these acts were so huge. I showed up at the Teen Choice Awards with my dad's digital camera, a Nikon Coolpix 950. I was wearing an orange Quiksilver shirt and glasses, with spiky hair… typical of that era. I met the publicist and she gave me a credential to cover the show. She saw my digital camera and asked me what kind of camera it was. I told her that it was a 2.1 megapixel camera and then I took a picture of her. I showed her the picture on the screen and she was very impressed.
She asked me if I could take a picture of her of the publisher of Seventeen with N Sync and that she would give me $1250 for the picture if I could get her the picture that night. Back then, everyone at the award show shot with film cameras because they thought digital was obsolete. They thought the film was superior quality (which is was). However, the 2.1 megapixel camera was just enough to be published in a print magazine. After the awards, all the other photographers had to develop their film and print slides to send to the magazines. I simply sent the picture digitally on a 56k modem which took a few hours.
I was on the brink of technology because I was the only one who could deliver the images so fast. The publicist of Seventeen gave me an all-access pass to the show so I was taking the most exclusive pictures inside the show and in the green room. I met so many magazine editors and sold my pictures to them also. Before the digital photography era, magazines had big budgets to spend on pictures because people actually used to buy magazines.
Not only did I make a lot of money that day, I met so many celebrities, managers, agents and influential people in Hollywood. There was something about the energy on the red carpet. Everyone was so pretty, perfect smiles, beautiful skin and stunning dresses. The celebrities were smiling as their pictures were taken. It was just perfect, exactly what you see on television, only I was there in person. I felt like I had entered a parallel universe in contrast to the boring suburban lifestyle I was used to.
I was like the modern-day version of the kid from Almost Famous, the digital era version. I photographed Britney Spears, N Sync, Destiny's Child, Carmen Electra, Christina Aguilera, Mandy Moore, and even Aliyaah. Britney was wearing a tiny fringed dress. I guess she was dressed as Pocohantas?? She even had a nipple slip which I got a picture of (but I didn't see the pictures). Kobe Bryant was there with his new wife. He had just joined the Lakers. Jessica Simpson was dressed in a sleeveless nude top with studded jeans. Jim Carrey came dressed as a teenager with acne. It was definitely a time that I will remember forever. I knew that I had arrived and found my calling!
Great, so let's dig a little deeper into the story – has it been an easy path overall and if not, what were the challenges you've had to overcome?
I grew up in an Asian household and the dream for Asian parents is for them to get a job, to be a doctor, lawyer or engineer. Don't be afraid to go against the mold and do what is unconventional. My parents actually wanted me to be a lawyer because they knew that I was really good in school. I went to UC Berkeley and school was easy for me. However, I was never passionate about school. I knew that I was destined to work in the entertainment industry and I knew that it wouldn't be easy.
When I was in high school, I was writing and shooting for Seventeen Magazine, Teen, Teen People, In Style, IGN.com, Surfer Girl Magazine, the New York Times and many more. One struggle I had was that I had all these crazy ideas of the types of articles I wanted to do. In order for me to write the articles, I would need to pitch the magazines. When I would pitch articles to the editors, I would probably get about 95% nos, but I didn't let it discourage me.
TAKE CONTROL OF YOUR LIFE
"Freedom is control in your own life." Willie Nelson
When you are running your own business, you need to take control of your life. Whether or not people support you or not, you need to achieve your goals and do what you love. I was so passionate about writing and photographing that sometimes, I would tell my editors that I would write the article for free, just to attend the event or interview the celebrity. I knew that I was young and that I needed to have these experiences so that I could grow as a professional.
In 2001, when I was a sophomore at UC Berkeley, I decided that I was so sick of pitching my editors that I would start my own online magazine. I got together with my cousin Tiffany, and we launched TDink.com, which stood for Technology Design INK (secretly it was Tiffany David INK). Tiffany had extensive web design experience so she was in charge of the layout and design and I was in charge of the content. I came up with the categories covered (which were things that I love): Fashion, Technology and Lifestyle.
I called up a bunch of clothing lines to send me clothes so that we could do our first fashion photoshoot. I used my friends as models and was successful in getting clothing from Quiksilver, Diesel, Miss Sixty, and many more. Tiffany animated the fashion editorial as a flash animation and the presentation was absolutely stunning. We continued to work with so many different clothing lines and then I started getting models from the agencies, Ford and the Look. Most of our shoots were shot in San Francisco and the East Bay. We showcased new restaurants, hotels, bars etc.
For technology, I called the latest cell phone companies and asked them to send me phones to review. My favorite phone was the Nokia 8890. Back then, cell phones were relatively expensive to call on but when they sent these cell phones, we had unlimited call time. My friends would call Taiwan and Europe and I always had the latest cell phone to work with. I tried a variety of cameras, used massage devices and even tested out the Sony AIBO Dog, the first AI robot available to consumers.
For lifestyle, I would call some of the best restaurants in San Francisco and ask to review their restaurants. They would invite us in for a comped meal and that's where I discovered my love for food and fine wine. For a broke college student, I was living a pretty extravagant life, feasting on 28-day dry-aged steak and sipping on some of the best wine in the city. I knew that all of this was an education into the world of luxury and I was just getting into it. I went to charity events, fashion shows and began making a name for myself in San Francisco. I used my online magazine to fuel my passion for photography. The more no's I had, the stronger I got and I let my passion pull though.
TAKE A RISK, WHAT'S THE WORST THAT CAN HAPPEN?
"You cannot swim for new horizons until you have courage to lose sight of the shore." ― William Faulkner.
I started my first online magazine in 2001 and built it up with content. I had innovative fashion editorials, photoshoots with celebrities and insightful reviews of San Francisco's hottest restaurants. I knew that I was still in the building stage and I wanted more than just San Francisco. I always had the travel bug because I loved experiencing cultures, exploring cities, trying new food, but previously, there was always something controlled about my travel experiences.
My travels through college had either been with my parents, where I didn't pay for anything, or with my friends for just a week at a time. I knew there was more to traveling and discovering what a city has to offer, but I also knew that traveling was expensive, especially if you aren't making any money. In 2006, my friend Shawn Pereira was in Miami and he asked me to come out and visit him. I told him, "sure, but how long should I stay for?"
He told me to buy a one-way ticket and at first, I was a little hesitant to come. I asked him where I would stay and how I would make money. He told me to book a one-way ticket and don't worry about anything and that everything would just come into place. I was really good friends with Shawn and I trusted him. He was a very experienced model and had incredible energy. One of the reasons why I was attracted to him was that he had this vibrant energy to him and we had done photoshoots in the past. My gut told me that it would be a good idea to go to Miami because I didn't have anything to do in LA.
I was 24 years old, was producing fashion shows in LA but I felt I needed a change of pace. I went with my gut and I booked my one-way ticket to Miami. It was a little scary but this was one of the best decisions I've ever made and it really changed my life forever. After I arrived in Miami, I met Shawn on 3rd and Collins, which was the hottest neighborhood in South Beach. Shawn opened the door, gave me a big hug and welcomed me with open arms.
BE OPEN TO NEW IDEAS
"Ignorance more frequently begets confidence than does knowledge: it is those who know little, not those who know much, who so positively assert that this or that problem will never be solved by science." ― Charles Darwin, The Descent of Man.
I was open to the idea of going away without any expectations. My head was clear because I didn't have any attachments or baggage. Some of my friends discouraged me from going to Miami because I didn't know what I was going to do but my answer to them was that I would figure it out when I got there. I didn't let any negative thoughts get to me and I knew it was up to me to visualize and design my ideal life. I was all about appreciating, celebrating and living in the moment. I invited the universe to bring me abundance, energy and life.
Shawn told me that this was my apartment and that I could stay as long as I wanted. My mind was blown! Not only was this apartment two bedrooms with high ceilings, it had incredible natural light that permeated throughout the rooms. The furniture was minimalist, contemporary and served as the perfect backdrop for a fashion photoshoot. On top of that, the apartment was on the beach, next to the hottest club in town. It looked like it was going to be a fun time.
Shawn said that I could stay there as long as I wanted, but there was a catch… He said that the apartment was owned by a model agency and that every day, 3 to 4 models would come to the apartment. I had to take pictures of them and they would give me $100 each. I said, "Are you fucking kidding me?" He said "no." After all of my calling and asking for things, this was the first time I heard the word, "no" but I was so happy to hear it.
The girls in Miami are absolutely stunning. They were primarily Latin, mixed and some were blondes. Most of them had Elle Macpherson bodies and stunning exotic looks. The next morning, the first girl game to the apartment and I started shooting her. She brought a suitcase filled with bikinis and dresses. Her name was Angelie and she was from Aruba. She had huge green eyes and gorgeous tan skin. Her hair was straight and her body was to die for. Shawn was there too and he helped me with concepts and posing the girls. Shawn had been modeling for about 20 years so he had a lot of experience in front of and behind the camera. He worked with me as my creative director for the shoots.
PRACTICE, PRACTICE, PRACTICE, NEVER STOP LEARNING
"I play to win, whether during practice or a real game. And I will not let anything get in the way of me and my competitive enthusiasm to win." – Michael Jordan.
My experience in Miami was definitely atypical for a photographer. However, it happened to me so I can't say that it won't happen to you. Previously, I had done about 50 shoots total. When I was in Miami, I was shooting 3 to 4 models a day for four months straight. By shooting continuously, and also with virtually no preparation, it really taught me how to think on my feet. I analyzed the situation – model, location, clothing, hair/makeup – and determined how I was going to shoot the model.
By shooting hundreds of girls and guys, in a short amount of time, taught me so much about lighting, working with different skin tones and what to say to the models. I shot so many different combinations of models – two girls, two guys, a girl and guy, two girls and a guy, two guys and a girl, etc., with many different types of clothes. The more you practice and the more frequently do it, the better you get.
In photography, there is no such thing as getting worse and I'm still getting better because every shoot is different and no two people are the same. Even when I was shooting twins, I realized that each of them was different. Even though they looked the same, there were certain nuances about their faces that were different. Also, they had different personalities so you need to work with each of them differently.
Annie Leibovitz says that "There's this idea that in portraiture that it is the photographer's job to set the subject at ease. I don't believe that." That's definitely true if you are Annie Leibovitz, not all of us are on that level. For Annie Leibovitz, its the job of the subject to be comfortable for her! When working with people, it's all about establishing trust and creating the right energy onset.
Whether or not the environment is on location or in the studio, it needs to be inspiring, creative and feel safe. After doing all of my shoots, I've found that it helps to talk to your subject while they are getting ready for hair and makeup. You can ask them how their day is. If they are a celebrity, its good to do research on them to see what projects they are working on. They will really appreciate that. The more you shoot, the more you learn. As a photographer, you will find that it's possible for anything to go wrong. However, there is a solution to every problem and you will learn that through time and by practicing.
We'd love to hear more about your work.
I've been to 40 countries for 1 to 4 months at a time so my experience is incredibly diverse and international. I've worked with so many types of people, cultures and brands so I'm able to analyze situations from multiple perspectives that my competition would never have. I'm known for my celebrity portraits from my experiences in Los Angeles but I've shot all different types of photography.
Do you look back particularly fondly on any memories from childhood?
When I was eight years old, my family started collecting coins. One of our family friends got my parents and my grandfather into this and told us that it would be a lot of fun for all of us. We would go to coin shows and buy rare coins, $100 bills, and all sorts of memorabilia. I was watching the news and they were talking about the rarest penny in the world, a 1914 D penny. About a million of these pennies were produced during WWI and they were made out of steel. Most of the copper during that year was used to make bullets so this steel penny was so rare.
While I was watching the news, I knew there was a coin show coming up so I decided in my mind that I was going to find that penny. At every show, there is a large table with pennies where kids will search for coins. I was determined to find that 1914 D penny out of the thousands of pennies that were on that table. I entered the coin show and went straight for the kid table. I told my parents that I was going to find this coin no matter what. An hour passed and my dad asked me if I was finished searching and I told him no. Over the next couple of hours, my parents kept on telling me that I was not going to find the penny and that we needed to move on.
The energy in my mind was determined to find this penny and I would not leave without it. After four hours of searching, I thought I found the penny. I found a penny with a 1914 and a small mark next to 1914. I took the penny to the guys with the microscopes what the date on the penny said. The first one said, 1914 D, and so did two others. I found that penny! I keep that penny in my parent's house and today it's worth about $4000. Through the power of manifestation, I made the penny come to me. From a young age, I knew that the possibilities were endless. I just needed to know what I wanted.
There are steps to manifestation. The power lies in patience and knowing in your heart and mind that what you want is going to happen. Step 1 is to get a clear vision of what you want. I decided that I was going to find this 1914 D Penny no matter what. I made a statement and knew this was the truth. Step 2 is to ask the universe for what you want. Step 3 is to change your vibrational energy and shift your focus. Be open to the possibilities and let everything flow to you. Step 4 is to keep your vibration high. There will be obstacles in the way (negative energy, people telling you that you can't do it etc). My parents telling me to leave was negative energy but I repelled it.
If you follow these steps, you will be able to manifest anything. The key to this is patience. While the chances of me finding this penny were basically 0, it happened anyway because I knew it was going to happen. Not everything will happen this fast though. This is a key method I use to ensure the success of my projects, no matter how difficult they are.
Contact Info:
Suggest a story: VoyageLA is built on recommendations from the community; it's how we uncover hidden gems, so if you or someone you know deserves recognition please let us know here.