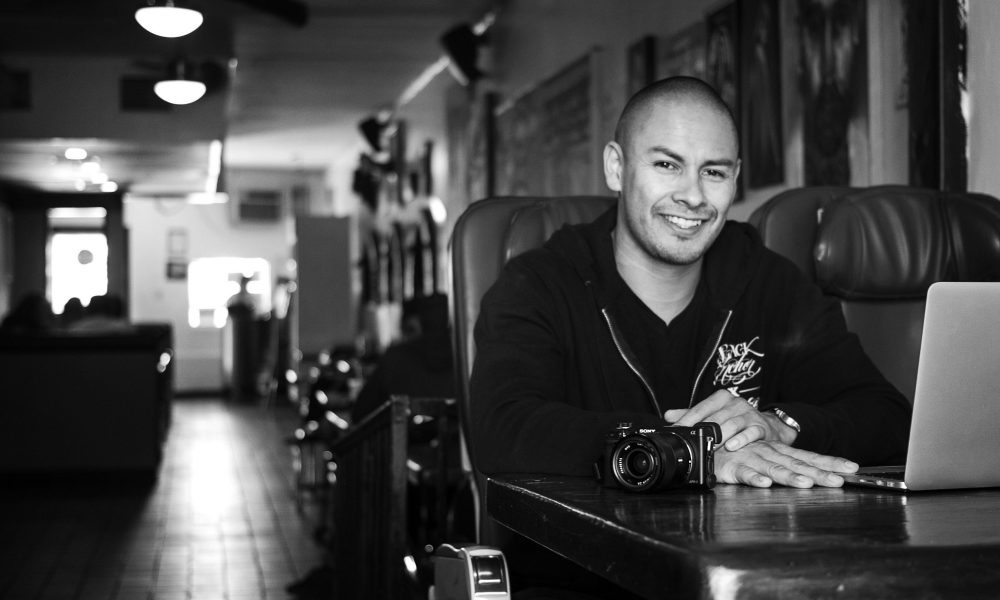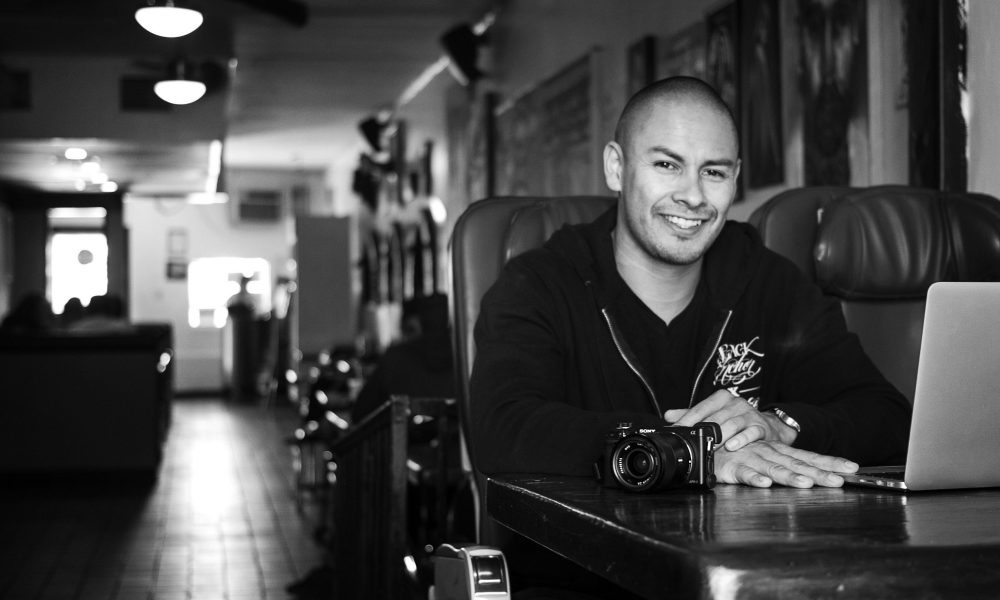 Today we'd like to introduce you to David Andrade.
So, before we jump into specific questions about the business, why don't you give us some details about you and your story.
How I started in the restaurant business is really odd by most accounts. I took a job at a law firm a few months after graduating from Pepperdine. I worked at this firm for a couple of years and realized that I didn't feel fulfilled. The money was good but I was unhappy. Meanwhile, my grandfather had a vacant restaurant space in Pacoima and made a deal with my uncle Ralph which allowed him to set up shop with heavily discounted rent for the first year so that he could build up a clientele. Ralph is a self-taught chef and soon had customer traction however he quickly realized that he needed help as he had no prior experience managing a business. I was living in Dallas at the time and would receive calls from Ralph on a regular basis with basic questions about how to calculate overtime pay or sales tax. Stuff that sounded easy enough to me given my business background. These calls came more and more frequently and ultimately led to Ralph asking me my thoughts on working with him. I eventually worked out a deal with my boss at the firm which would allow me to move back to LA and buy a piece of this young business. This was back in 2012.
Myke's Café started in 2011 in Pacoima. For context, Pacoima is a pretty rough part of town. Rodney King was beaten not too far from where we are located. Hell, we are located in front of a housing project. I spent a large part of my life in and around Pacoima. The first time someone ever fired a pistol at me was near the spot where Mr. King was beaten. My grandparents live here. Pacoima is home. This was always the first place I visited after returning home from my overseas travels or after midterms/finals during undergrad and grad school. This place has always had a magnetic pull on me.
Given my history with the area and the obvious needs, it was important to us to make sure that we contributed back to the community in some way. We work with many of the non-profits in the area and donate food and school supplies as often as possible. In a sense, we were doing something similar to what Roy Choi and Locol are doing in Watts. Watching someone like Roy Choi do such a great job in Watts in many ways validated what we are trying to accomplish here. Essentially showing the community that we, people from the community, can succeed through hard work and dedication to our craft even if we aren't in Beverly Hills or the West Side.
Part of our decision to do what we do was based in large part on the lack of diversity in the area in terms of the dining experience. We wanted to create a place that was like the cool places on Ventura Blvd or Los Feliz, a place that has thoughtfully curated music playlists, great food, and a visually stimulating environment like you might find in a "cool" part of town. Rather than having to drive 30 mins for brunch the locals can now walk in or take a short drive and listen to Illmatic, Reasonable Doubt, or The Rolling Stones while enjoying made from scratch red velvet pancakes with some freshly roasted intelligentsia coffee.
It's now 2017 and Myke's Cafe has grown into a quasi-community hub in Pacoima. Myke's has been able to be different things to different people. We have hosted Mayors Villaraigosa and Garcetti respectively as well as the Shriver-Kennedy Family. Many of the local politicians stop in for breakfast meetings. The nonprofit groups meet here for meals often. We have been lucky to meet some super talented artists in the area and they have been kind enough to bless our walls with their works. Folks like Levi Ponce, Steve Martinez, Frankie Castro, Zea, and Kristy Sandoval to name a few. In addition, we also get a ton of artistic love from the ladies at 11:11 ACC and the Analigital Gallery.
Most recently, we have recently expanded our operations by opening a second storefront in Sherman Oaks at 14845 Burbank Blvd.
Great, so let's dig a little deeper into the story – has it been an easy path overall and if not, what were the challenges you've had to overcome?
The road has been bumpy. There have been times when ideas that sound amazing on paper just don't work out in practice. For example, I love music festivals and I've always seen these massive lines for sodas and food at places like ACL or Corona Capital. When Jay Z and LA partnered up for the Made in America festival I was 100% gung-ho about getting us a booth there. It seemed like a great idea in terms of marketing and just having a good time. We planned everything down to the smallest details. What we didn't realize is the event organizers for whatever reason placed us in the worst part of the venue. We couldn't give food away. There was almost zero foot traffic in our area. There was no one to give food to. We took a huge loss. In hind sight, it would have been much cheaper to close the restaurant for the day and treat the team to a concert vs. trying to sell food there for the weekend. For a small business with tough margins it was a struggle to bounce back. I think we lost somewhere near $17k on that. I allowed myself a 1 hour walk from the venue to the Airbnb I was staying in just to cry and get it all out. That was it. The feelings of disbelief, of failure, of 'what the hell did I just do' I gave myself 1 hour to get it all out. I remember walking past a dead body at a bus stop that Sunday morning and thinking man it could still be worse. I got my shit together, put on the strong face, and soldiered on after that walk. Not too many people know about that. I spoke to my cousin Tank for a good part of that walk. He gave me some good feedback on how to maintain perspective. That was the most expensive concert ticket and one of the most expensive lessons I've learned in business. Sometimes you can't account for what others are going to do. In this case we had zero say in where we were placed. The vendors near the stages were jam packed meanwhile the Budweiser girls and Mykes Cafe up on the hill couldn't give away free beer or food due to lack of traffic.
Please tell us about Myke's Cafe .
Myke's Café is a small gourmet pancake and hamburger joint. We offer freshly made food at competitive prices. Our signature pancake dish is the Notre Dame Killer Red Velvet Pancake with cream cheese frosting. This thing is a large order but not super sweet and overwhelming. We make our sauces and pancake batter daily and all of our ingredients are sourced separately. This definitely isn't Bisquick. Our signature burger is the Bro Snicker Burger. This burger has a green apple, house made honey habanero aioli, bacon, pastrami, and snickers all in one. Right now we are working on a pancake with orange zest, pineapple, and Gran Marnier syrup. We have a tamale that we pan sear and top off with powdered sugar, strawberries, and a house made bourbon syrup. We have a pretty eclectic menu and love pushing the envelope in terms of tastes and presentation.
As for me, my duties are entirely non-kitchen related. I spend a lot of time paying bills and making sure the lights still turn on. I curate the music playlist and work with Addy and Erin at 11:11 ACC to ensure that the artwork in the restaurant is unique and pleasing to the eye.
I travel a lot and usually take notes on what I am eating and drinking and bring that info back to the kitchen. Sometimes it leads to a breakthrough and sometimes it doesn't. For example I found this root in Mexico City that numbs your face and when paired with fruits it makes the tastes linger in your mouth for an additional minute or two. It sounds weird but its super cool. A chef friend turned me onto that back in 2015. I remember smuggling back a bunch of this stuff and by coincidence the person sitting in the seat next to me worked for the US Embassy in Mexico City. We got to talking and I asked a million questions about the legality of smuggling in an herb that was not listed on any US websites in terms of not being allowed etc. He was amused and surprised to see that I wasn't hauled off to jail. I've since made some return trips and always bring some back. It's a hit at my dinner parties since not many people here have experienced something like this.
I also shoot a ton of photo. A lot of my personal inspiration comes from the people I meet on the road. Where they go, what they do, what they eat/drink etc. I think seeing how others get along in the world has given me a perspective on how I view myself and others that I might not otherwise have.
Compassion and being present in the moment seem to be things I've noticed more so in other countries than here in the states. I often use the photos I shoot to decorate areas in the restaurant that aren't occupied by the other artists we show work for. Some of my favorite pieces that I've shown are from various tattoo sessions here in LA. I've learned a thing or two about discipline, dedication, and patience from tattoo artists. Those guys remind me that it still gonna take like 10 or 20 years to be an overnight success.
Do you look back particularly fondly on any memories from childhood?
One of my favorite childhood memories is of my grandfather's old cars. Dude always had these giant Cadillacs and Lincolns like the kind you'd see in the movie Casino. Grandpa was in the restaurant business most of my life, as an immigrant that was the easiest kind of work he could find and he made a career out of it. He would drive me in his big ass cars to his hamburger stand and let me peel potatoes all day.
Contact Info: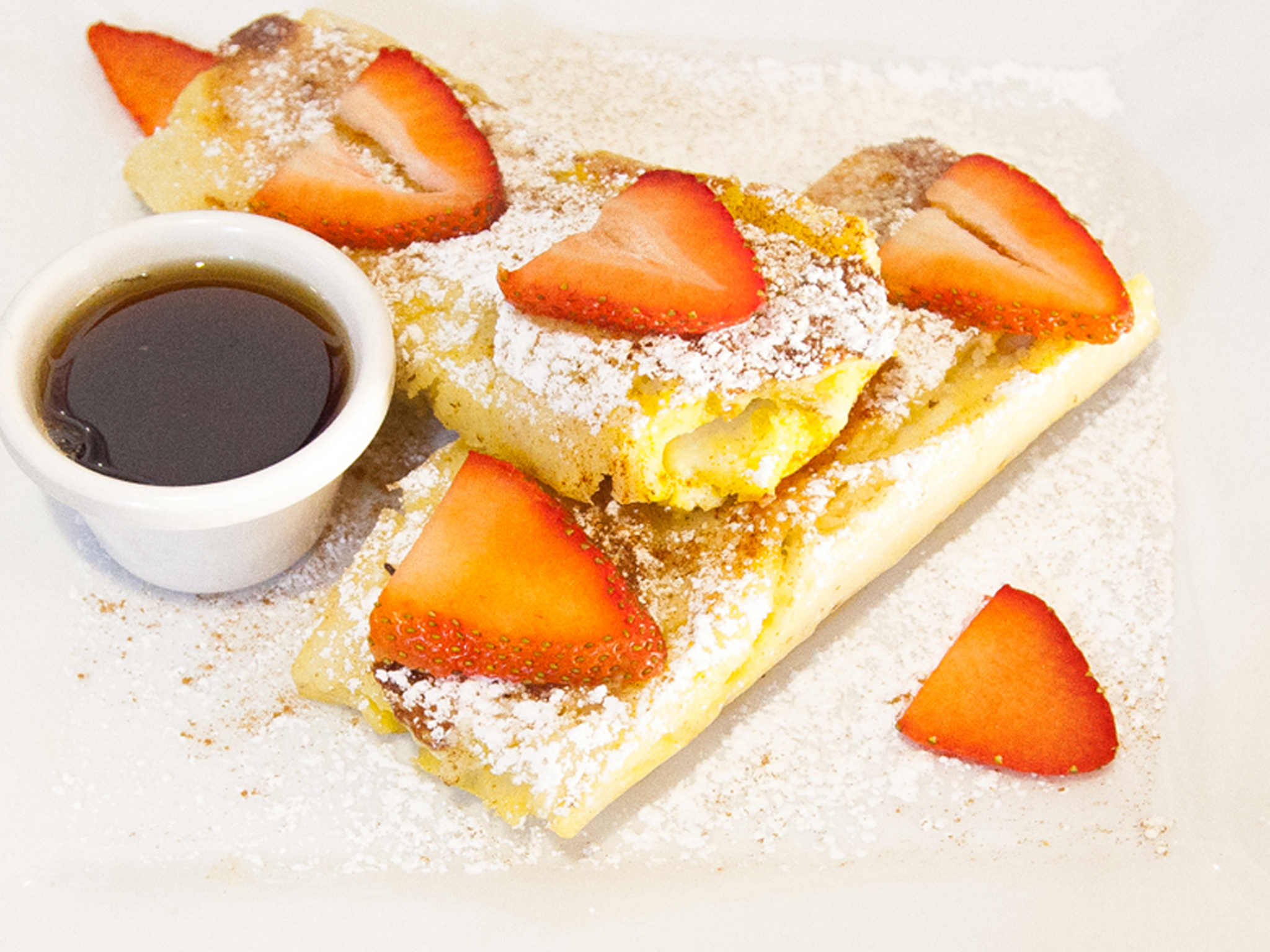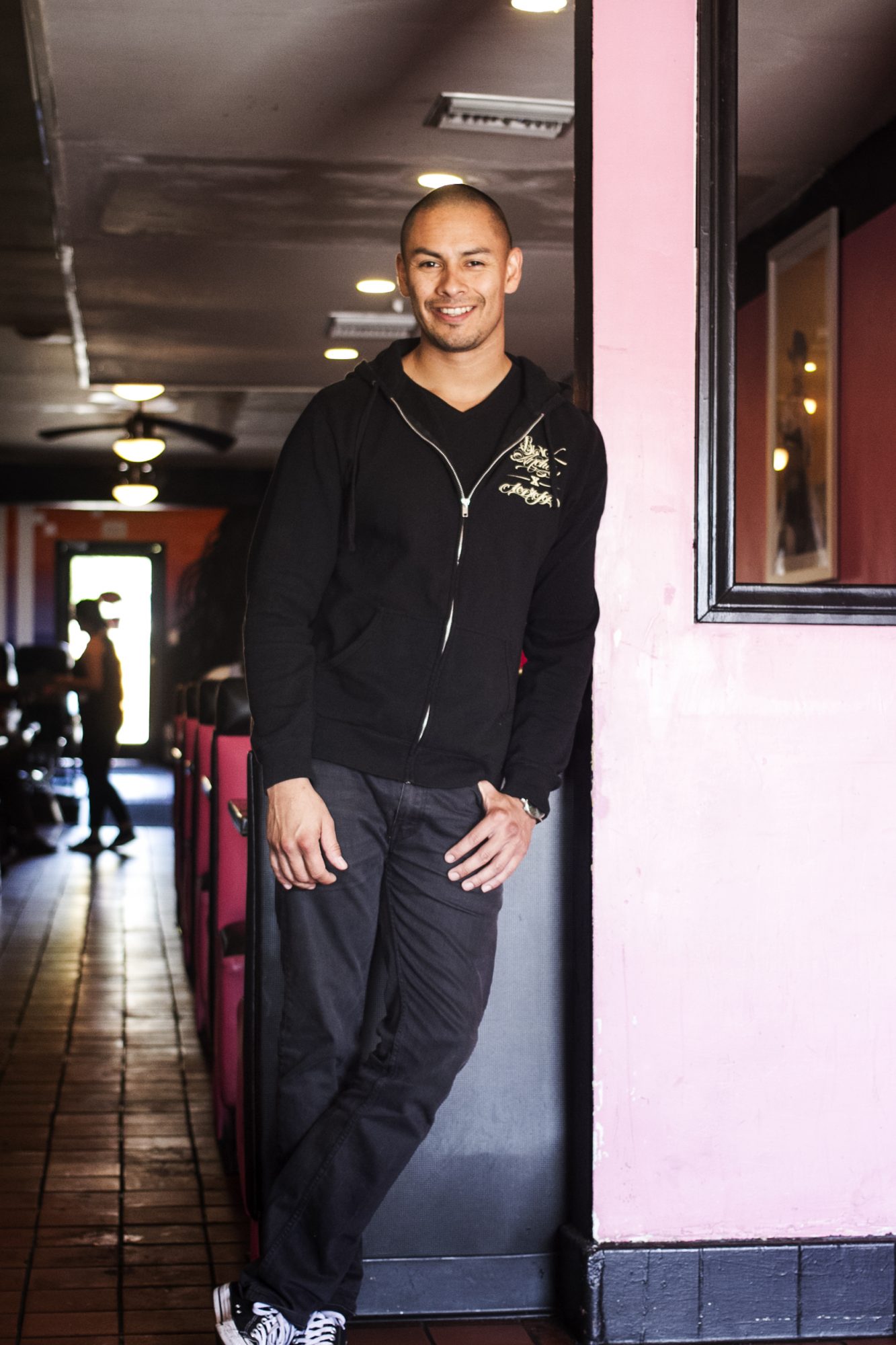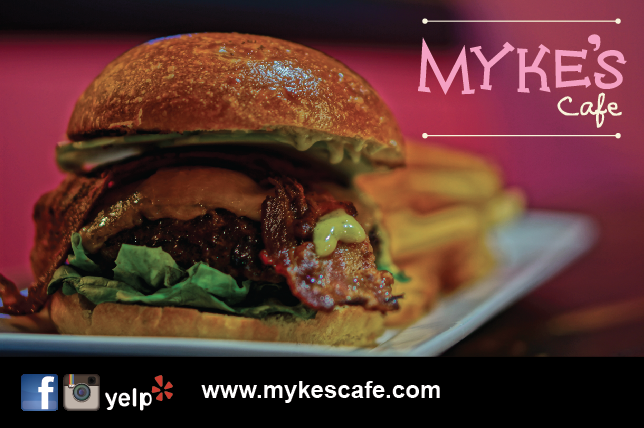 Image Credit:
Erin Stone
David Andrade
Getting in touch: VoyageLA is built on recommendations from the community; it's how we uncover hidden gems, so if you know someone who deserves recognition please let us know here.