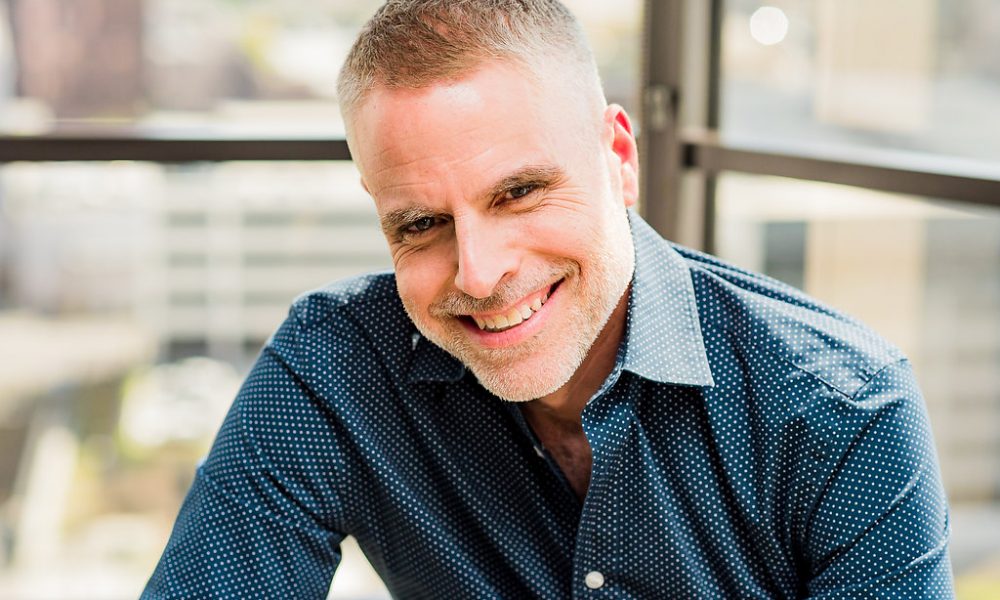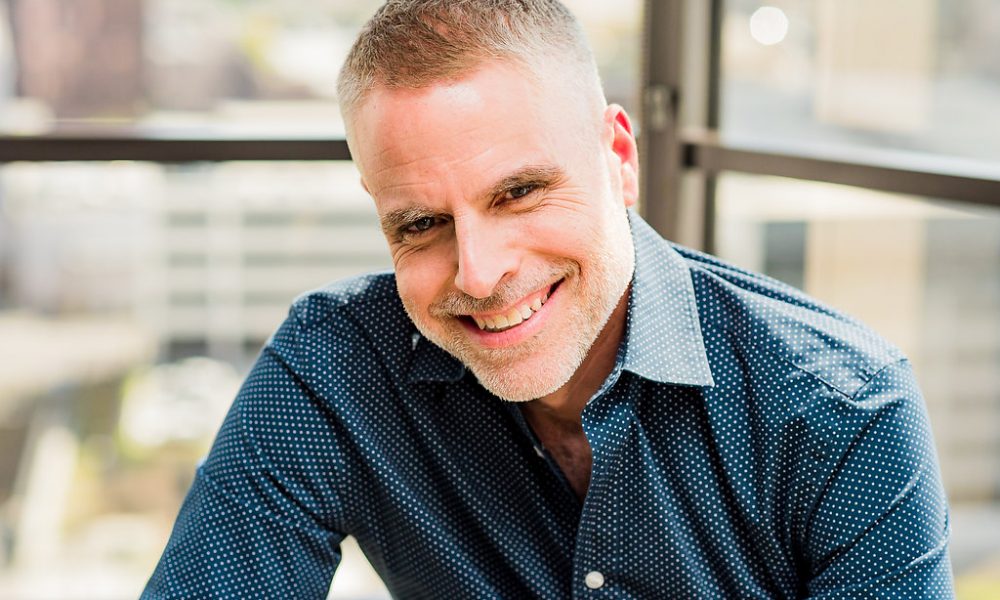 Today we'd like to introduce you to Dave Walsh.
Dave, please share your story with us. How did you get to where you are today?
The TrueTell ® Method For Leaders was born out of the two great constants in my life since I was a young kid growing up in suburban Boston: the love of the voice and the respect and admiration of teachers and coaches.
You see, I was that geeky kid who didn't play sports. Instead, I wrote and recorded my own radio shows and commercials with a small makeshift mic and studio I created in our den. At the same time, I also loved playing "school", creating a mock classroom in the basement of our house where I would "teach" the neighborhood kids after school. I grew up in a family of teachers so that desire to help, educate and empower people has always been in my blood. My Dad was an elementary school principal for 40 years, and I have such memories of always being around educational influencers, fascinated to learn and emulate how they taught other people how to reach for their best life. Little did I know that constant would serve as the foundation for my life's work.
But it was my "second" love of television that brought me to L.A. at age 22, where I quickly immersed myself in Hollywood. I worked as a talent agent assistant, then as a celebrity TV publicist and then as Director of Television Research at CBS/Paramount, where I helped package some of the most iconic television brands including "Cheers", "Frasier", the "Star Trek" franchise and "Entertainment Tonight". While these amazing experiences and the colleagues and friends I made shaped my early career in Hollywood, my voice…the thing I loved more than anything, was unfulfilled.
But soon after, my voice found its home in the incredible world of voiceover. Now, instead of telling stories behind a desk, I was now doing it in front of the microphone. AGAIN! For over 20 years, I was fortunate to work in every area of VO there was – commercials, documentaries, movie trailers and animation/video games, voicing campaigns for AT&T, Honda, Shell, Hyundai, the ABC and NBC television networks, as well as for some of TV's biggest international juggernauts including Big Brother, The E! True Hollywood Story and The Biggest Loser. My voice had FINALLY found its purpose.
Or so I thought.
A little over ten years ago at the height of my voiceover career, I developed a debilitating vocal disorder that made it difficult to project and pronounce certain words and phrases as I read scripts for auditions and recording sessions. I experienced frequent flop sweat and my voice became weakened and deliberate as I struggled to project. I told no one and suffered in silence and panic for over two years.
Caught in a spiral of personal and professional self-doubt, I needed to find some way to supplement my income and to, somehow, make myself and my voice have value. So I reached into my soul and reconnected with my other lifelong love I had left behind long ago – teaching. I became a voiceover coach for other actors.
It was during this time that, after receiving several frustrating vocal misdiagnoses. I was told that the culprit of my vocal problems was that I had strangled my vocal cords by using a voice that, as my doctor put it, was "not my own". I had damaged my beautiful storytelling instrument because I was being untrue to who I was, creating a sound image I thought my agents, casting directors and clients would love and, ultimately, would book me more jobs. And to a great extent, it did. But, eventually, that luck and my voice wore out – marked instead by creative doubt, loss of confidence, strangulation and pain.
After several years of vocal therapy and recovery, I realized other actors were doing the very same thing I had done – use "put on" voices. And as I continued to coach, it was becoming apparent that practice was more common than I originally thought.
Like the teachers and coaches I had grown up admiring, I understood that I now had a unique opportunity to make a difference in the lives of my clients and my fellow actors – to help them find and use their powerful, 100% authentic voice and point of view – for every script, every story, every time. I named that powerful coaching technique…The TrueTell®. It has become the core of my teaching process.
As clients have utilized The TrueTell method in their day-to-day performances, the sounds of those results have been absolutely transformational. Actors have repeatedly told me that armed with a greater understanding about the stories they tell and a personal desire and responsibility to tell those stories truthfully, they have a more positive, passionate attitude toward their work and craft and greater respect for their clients.
Great, so let's dig a little deeper into the story – has it been an easy path overall and if not, what were the challenges you've had to overcome?
As I mentioned, the journey of finding and using my voice for success in voiceover, only to lose it through a debilitating vocal disorder changed the course of my life. I felt that I had lost my value as a human being. I thought, "Well if I don't have a voice to speak with, then, who am I REALLY? Will anyone want to talk with me, let alone hire me again with such a weak voice? " I soon discovered that this wasn't just a physical crisis.
Even more jarring was the fact that I realized my voice was a mirror for how I truly felt about myself and its connection with my identity. A crisis of faith and desperation like this I had never known.
It was only by finding my authentic voice that I was fully able to recover my literal voice.  It was through parlaying the skills I'd developed during my own vocal rehabilitation that I had the great fortune of reinventing my voice and my purpose to become a successful performance coach and director.  Lemonade out of lemons.  Who knew?
The TrueTell Method For Leaders – what should we know? What do you guys do best? What sets you apart from the competition?
The TrueTell ® Method I designed for creative performers is only part one of the story. At the same time, I was raising actors' performances to new levels of truth and vulnerability, I was closely watching a new global standard for great leaders emerging… authenticity. At its very core, The TrueTell Method is all about authenticity and its relationship with achievement. But while this new standard was taking hold, I noticed that so many leaders were, in fact, running at a deficit, particularly in the struggle they had in motivating and engaging with their teams, clients and fellow employees. And some were so busy doing, that they didn't simply make the time for being a great leader.
In response, I expanded my focus and adapted The TrueTell's transformational process specifically for these game-changers. The TrueTell ® Method For Leaders is a powerful, transformative three-step method developed to help leaders, innovators and entrepreneurs find and activate their authentic voice to reach new career heights.
I have always believed that if you're 100% confident in what you say and how you say it, with the power to command a room, a team or even an entire company will follow you because they're inspired by you speaking your truth. I designed The TrueTell for those leaders who want a proven way to communicate more effectively to their teams, stakeholders, customers and media; Master the traits that great leaders have; Be more authentic in their professional and personal life and achieve more fulfillment and success.
By retraining these leadership clients away from using a voice they thought others would want to hear, and toward their own unique, authentic voice, I have seen them reach new heights in their careers.
While the average person may not be able to explain exactly what authenticity is, they certainly know it when they hear it. (And they certainly know it when they don't hear it.) I could not be more fortunate to be able to hear it, explain it and teach it…particularly to leaders and innovators.
I know that now my life's mission is to take The TrueTell to leaders around the world; to help movers and shakers find their own true voice. It is my hope and desire that by using this unique and powerful form of authentic communication leaders of all walks of life will be set on a direct path for greater success.
What moment in your career do you look back most fondly on?
Actually, I have many proud moments. But they all dovetail into one powerful end result – each and every time that a client taps into that unrecognized part of their own truth…their own power…that they may never have known existed or maybe even refused to recognize in either their personal or professional life. For it's in those game-changing moments, that these leaders, who come from every walk of life, find their own pure, authentic truth and with that, the sound of what an authentic, transparent, empowering leader sounds like.
One of those memorable moments was at a recent company sales convention in San Francisco at which I was presenting a TrueTell For Leaders workshop. The company's Executive Vice President of Sales came up on stage to work with me and talked about how proud she was of her years of success in her position. She spoke of her fearlessness to get what she needs to close deals and her pride in the cohesiveness of her team. Then, she paused, looked at me with tears in her eyes and said, "But it's at home that I'm failing my children." That raw, authentic truth she felt in her soul at that moment and the corresponding sound of humility and courage in her voice, left the audience (which included the two CEO's of the company) stunned and empowered. What we were witnessing was the truest representation of a leader. Someone who demonstrates strength in their ability to be vulnerable.
It's in moments like that when I know The TrueTell was meant to be my life's work.
Contact Info:
Website: www.thetruetell.com
Phone: 3236974405
Email: dave@thetruetell.com
Instagram: @thetruetell
Facebook: @thetruetell
Twitter: @Yourtruetell
Image Credit:
Hilary Hartling, Hilary Hartling Headquarters
Monica Linda, Girl Squad, Inc.
Suggest a story: VoyageLA is built on recommendations from the community; it's how we uncover hidden gems, so if you or someone you know deserves recognition please let us know here.