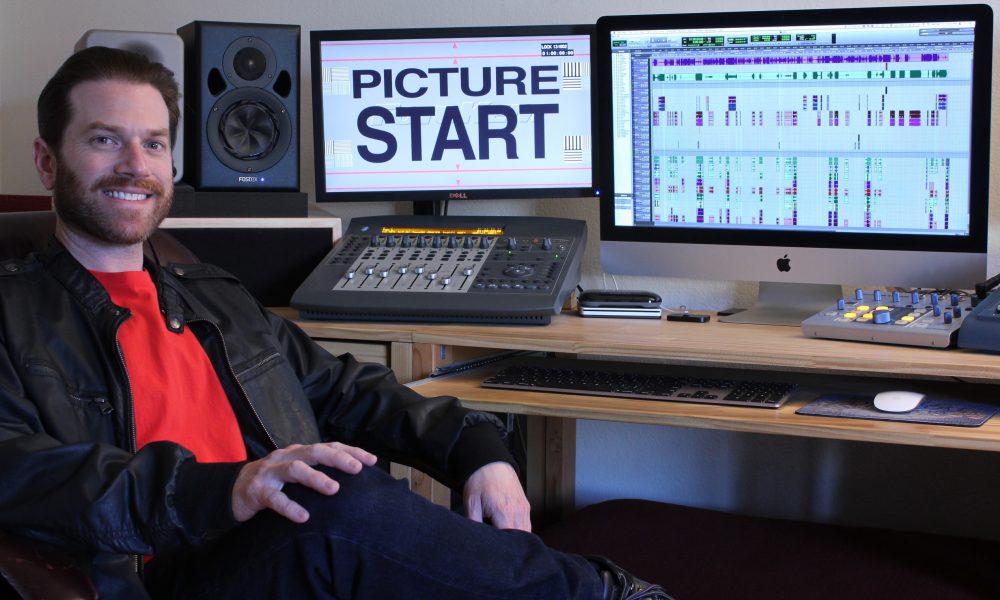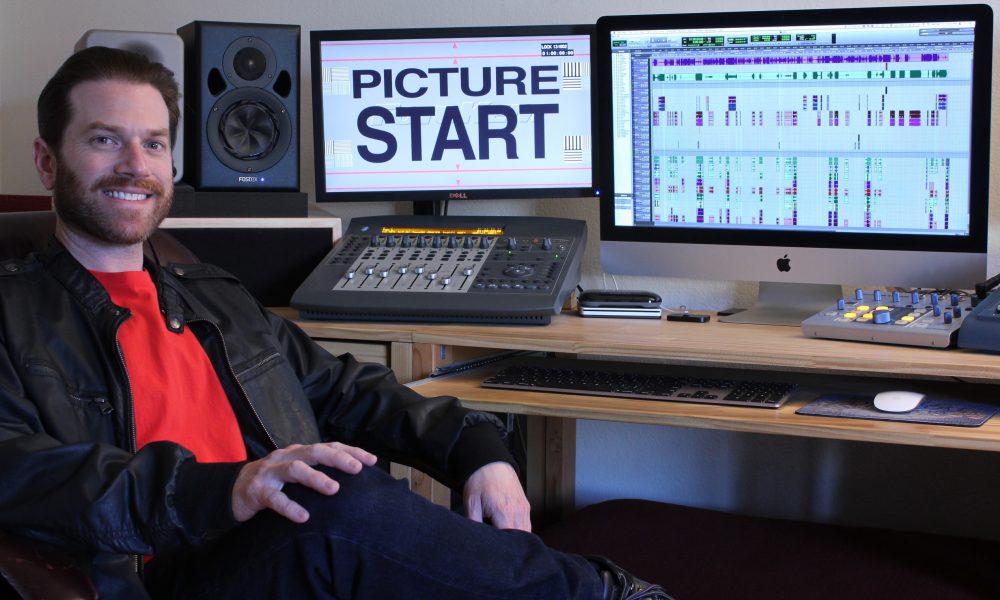 Today we'd like to introduce you to Dave Lawrence.
Dave, can you briefly walk us through your story – how you started and how you got to where you are today.
As far back as I can remember, I have always been fascinated with technology, computers, music and different forms of media. My father worked as an engineer in the aerospace industry and is a lifelong HAM radio operator with a penchant for building some of his own equipment. I get my background in basic electronics, troubleshooting and repairing from time spent with him as a child fixing things around the house, his gear or electronic toys of my own that I'd broken simply because I wondered what would happen if I took them apart. I wanted to know what was inside of them and how they worked.
I took piano lessons for around 4 years before the age of 10 and switched to guitar as a young teenager. Eventually, I formed a rock band with some of my best friends during high school and began recording our songs using multitrack analog tape recorders. Movies were important to me as well. I loved watching them and learning about the history of photography and movie-making. I was fascinated with the science behind the persistence of vision; the mechanism behind our ability to see a rapid firing of sequential images as fluid motion. So choosing film studies as my arts focus for high school was an easy decision which also led me to want to continue studying film and digital media for undergrad. I quickly turned my off-campus apartment into a production and editing bay, often collaborating with fellow classmates on projects of their own. And still being interested in music and sound, I got myself a Pro Tools system to transition from analog into the world of digital music and sound recording, editing and mixing.
After graduation, I landed a job at a music studio back in Los Angeles run by a couple of composers for film, TV and other media. They taught me everything they could about scoring to picture and how to configure professional computer-based music-composing setups. Over the course of the next few years, I learned a great deal about sound engineering and music editing as well as met lots of composers, engineers, musicians, and music editors. And because I'd gained a reputation for being a good troubleshooter and savvy with computers and gear, a lot of those contacts ended up becoming my first private tech clients. Next thing I knew, my phone was ringing for technical and computer help as well as for help with scoring projects and some smaller music editing gigs. Thus my business, Digital Brain was born.
Just when I felt like it was the right time for me to leave the music studio and go out on my own, I met a music editor who was a veteran of the industry. He took me under his wing and helped me join the Editors Guild so, I could work as his assistant music editor on various big-budget union films. Being able to sit next to him and look over his shoulder while he worked was invaluable. I learned things I could never have imagined about editing music to picture. I also found work assisting a few other talented and experienced music editors. They all passed on important creative knowledge and technique to me and schooled me on the political and business aspects inherent to the collaborative arts. Many years have passed now since I wore the badge of an assistant, but the learning process never ends. I take something different away from every job and still find myself calling my mentors when in need of advice or someone to float an idea off of. And they still turn to me for technical advice when they need it, and for work when they need to lighten the load. I'd like to think they look at me like a colleague now, but I'll always look up to them.
We're always bombarded by how great it is to pursue your passion, etc. – but we've spoken with enough people to know that it's not always easy. Overall, would you say things have been easy for you?
When I was first starting out doing tech work, it took a while to get used to how to take stock of all the possible configurations of equipment that I'd encounter in any given client's setup, especially for composers and audio professionals. Walking into studios often containing at least tens to hundreds of thousands of dollars worth of gear or more and having to understand how it's all interconnected and routed was intimidating. But at the same time, so was even showing up after being asked to diagnose just one problem on one computer. I'd get a call and a small description of a problem I'd never heard of before and schedule a time for me to go over but would worry about whether or not I'd have the know-how to diagnose and solve whatever the problem was. I lacked the confidence in myself that could only end up coming from and eventually did, the many years of experience that followed. Encountering scenario after scenario of technical problems, I quickly learned to recognize the repeating patterns and causes of various problems and malfunctions, the standards of how different components and pieces of gear interface with each other, and how to problem-solve for and optimize complex setups. I honed my ability to sniff out where an issue originates and whether it is hardware or software-related or something else. Understandably, there are plenty of issues that end up boiling down to user operator error. So, I had to become a patient teacher and consultant of sorts as well when recognizing that a problem isn't really a problem, it simply requires a lesson.
I live in between a balancing act of being a music editor as well as a tech-for-hire. And it can be a challenge to explain to people what I do for a living because it's so varied and doesn't fit in just one title. There are times when I've thought about focusing solely on music-editing and not tech work or vice versa but I love it all so much and feel that one complements the other. I often help composers with problems and/or configuration issues on their composing rigs but can also end up getting hired by them to work as music editor on projects they're on. So, it all goes hand-in-hand. Another challenging aspect is that by now there is a long list of people who have come to trust me and call me when they need help, but during the times when I'm working 12-14 hours a day for days to weeks on end on a music editing project, I'm not always able to see them immediately, though I try my best. It's made me toy with the idea of hiring helpers for the technical business who can fill in for me when I'm otherwise preoccupied, but I haven't been able to fully implement that idea and I'm not sure if I ever will. The people who hire me do so not just because they've come to learn they can trust me to help, but also because they know that I have an intimate knowledge of how their studios are configured and I am the most likely person to be able to solve their problems. I'm not sure they'd be too comfortable with the idea of me sending a new person they've never met over to start from scratch when I'm busy. But who knows what the future of that side of my business will hold. Maybe eventually, I'll be able to figure out how to expand and get more hands on deck in a way that works out well for me and my clients and allows me greater flexibility when I'm already all booked up. For now, I've been happy with how things are going.
So, as you know, we're impressed with Digital Brain – tell our readers more, for example, what you're most proud of as a company and what sets you apart from others.
I run a technology and computer business geared mostly, but not exclusively, towards helping creative professionals of all kinds with anything and everything having to do with their Apple-based media setups and studios. Most of my clients are composers, editors, and engineers, but some are also photographers, visual artists or people who simply need help getting their email back online and their iDevices and related technology talking to and syncing with each other properly.
I am also a music editor for films, television, video games and other media. I do all of the tasks that fall under that umbrella, but my forté is helping composers with anything and everything they need while writing music for a project from the first spotting session to recording with live musicians and all the way to the final mixing stage (dub stage.) I can help them with finding the best way to optimize their gear, computers and software, how to troubleshoot issues that they encounter and I can be the organizer for their projects to make sure everything goes as smoothly as possible.
I'm an excellent troubleshooter of all different kinds of problems and can almost always find a solution. I don't like to get beat by machines so I don't give up easily. Even when a full fix can't be found or takes a while, I'll find a workaround. I'm as methodical and efficient as I can possibly be and believe in doing things the right way.
So, what's next? Any big plans?
Until recently, recommendations via word of mouth have been pretty much the only way new clients have been able to hear about me. But lately, I've been experimenting with new ways of advertising my business so people who could greatly benefit from my help can find out about me more easily. It's been successful and I've been very busy all of 2018 thus far, so I'm looking forward to a busy year ahead and helping many more people achieve digital bliss.
Contact Info:
Getting in touch: VoyageLA is built on recommendations from the community; it's how we uncover hidden gems, so if you know someone who deserves recognition please let us know here.