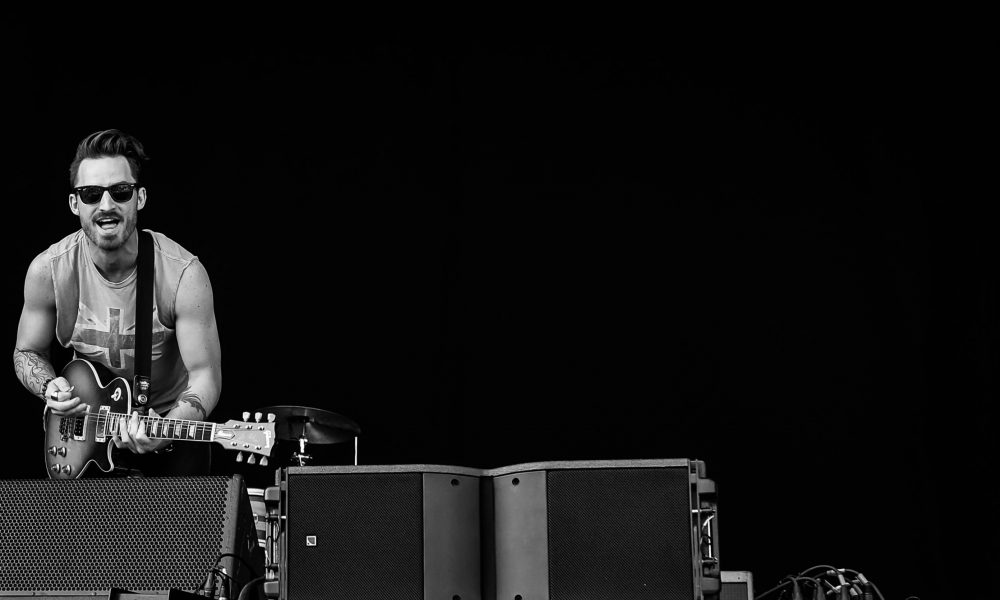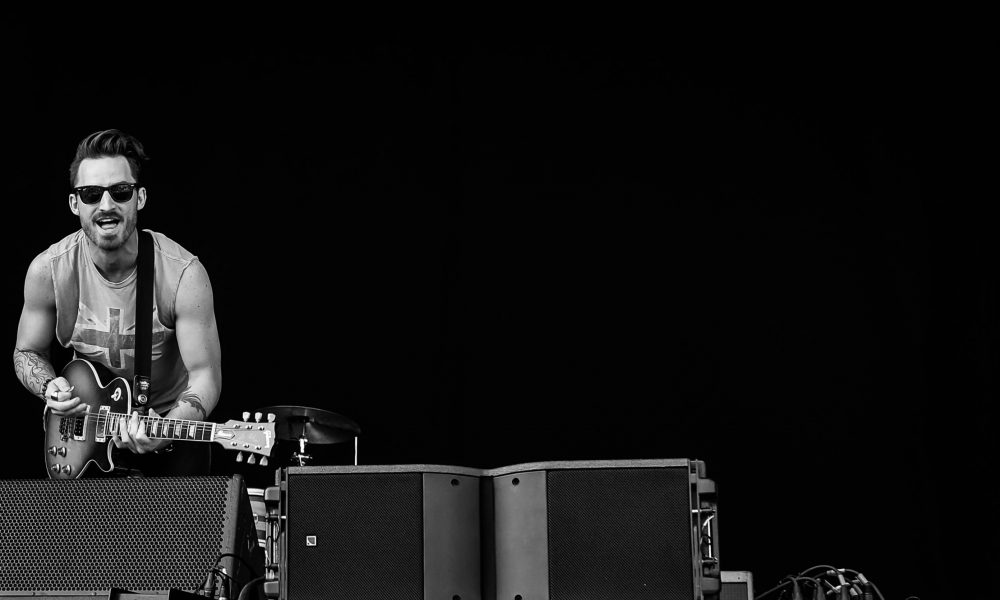 Today we'd like to introduce you to Dave Cavalier.
Thanks for sharing your story with us Dave. So, let's start at the beginning and we can move on from there.
I grew up in a relatively small, Midwest town just about an hour outside the city of Chicago. My dad owned a local music store where I would sit and play every guitar on the wall while he worked, watching old Seinfeld episodes on the antenna TV behind the counter. My mom used to sing along with Nat King Cole & Etta James at home while she cooked & I remember that my dad had a little blue igloo lunchbox in the family van that was full of Bob Dylan, Stevie Ray Vaughn & Beatles CD's.
Needless to say, I was surrounded by music all my life. When I began writing my first songs at the age of 10, it was R&B. Mostly love songs well before I had any comprehension of girls. As I grew, I idolized my older brother like most boys do. I stole his clothes, mimicked his persona but best of all, I stole his records. He introduced me to Pearl Jam, Nirvana, Soundgarden & the entire MTV generation of rock music. Combined with the classic records from my parents, the roots of the musician I'd become were pretty firmly planted. Fast forward to my graduation from Berklee College of Music in Boston, MA and to my eventual move to Los Angeles, CA in 2010 where my professional career began with a lot of ambition and a whole lot of alcohol. A string of years touring the country with the popular pop rock band I was a part of and embracing the LA "nightlife," we'll say, and I found myself with a blown out voice and a lack of direction. That was when things really changed. I began playing blues again, barely able to sing.
I embraced the rasp of my sound and the dirty life I'd felt I'd been living. I took note of the city and people that were inspiring my decisions and started to formulate this idea of LA Blues, a phrase coined during rehearsal one night by a former drummer I played with. I learned to make my guitar sing for me to compensate for my aching vocal cords, honed my craft as a songwriter & found investment to make a debut EP with Grammy nominee, Hal Winer, at the helm as producer entitled, "HOWL." From there, I was off to the races, building and refining with every performance. I put down the bottle & put everything into my music, growing my business to now include award winning film scores, studio & publishing work, two highly inventive burlesque experiences & having opened for icons such as Buddy Guy & Eddie Vedder among others at festivals across the country. Currently, I'm finishing a new EP that's set for release in Spring 2018.
Overall, has it been relatively smooth? If not, what were some of the struggles along the way?
Haha, it has not been a smooth road. The road to any success, especially in the music business, rarely is. I've had to make a plan and change a plan more times than I care to remember. I've slept on friend's couches, lived off peanut butter & jelly, carried three to four jobs at once, you name it. More often than not, I've had to creatively get around a lack of financial backing to find a way to still get things done. I've traded & hustled over and over, written three different business plans, auditioned & hired almost 10 different band members before getting to my current line-up and somehow managed to still meet an amazing woman and get engaged.
When all is said & done, you just have to keep going. Accepting the idea that there is no way for something to be done can't happen, there's always a way. The solution may be complicated or difficult, but if that's the way something has to happen to get the job done, you just roll up your sleeves and get to work. My brother is a two tour veteran who spent time in the Army. He used to say something that really stuck with me, which was, "Left foot, right foot…just keep marching." What he meant was, "Don't overthink, just work." Some days, it was hard to get out of bed, I'm not gonna lie. I was depressed and disillusioned as I endured a lack of success, but I would just get up, maybe smoke some weed to calm my mind, drink some coffee and work my ass off. You don't get anywhere if you don't move. Left foot, right foot, I just kept marching.
Please tell us about AudioFrame Entertainment.
My business primarily revolves around my role as a recording artist, but extends to a number of other creative projects. Some of those projects include other live experiences, such as my two fully improvised burlesque shows, "Blue Velvet" and "Alligator Wine" that perform all over LA. I originally created these shows with my partner, Olivia Bellafontaine, to generate more income that I could use to pay for rehearsal space and invest back into my band. Organically, it turned into a new way to reach potential fans and incite music discovery. To my knowledge, both shows are the only fully improvised full band/burlesque experiences in the city of Los Angeles.
What separates me from my competition is my skills as a live performer & showman. The energy and musicianship my band & I bring to any performance is one of a kind & we take an immense amount of pride in that. I also embrace being a student of my art & business & always will, you can always get better & that's key to the journey. I was mentored as a songwriter & performer by the best in the business at Berklee College of Music, studying under Pat Pattison (John Mayer, Gillian Welch) and Livingston Taylor, brother of music icon, James Taylor. Those skills eventually allowed me the opportunity to write music for other artists as well as get hired to play guitar in the studio & on stage with other acts, which I've really enjoyed. Embracing relationships with other non-musical creatives led me to writing music for film & television projects, a huge portion of income for musicians nowadays. Another modern income stream comes from brand partnerships.
I've been hired as a model and brand ambassador for numerous marketing campaigns and events, but it all ties back to my persona as a recording artist. Everything is central to an overall message I'd like to convey about my brand as an artist. Underestimating the potential of all of these different ways you can grow the core of your business is the mistake a lot of musicians make, mainly because they forget about the idea of the business altogether. When I'm creating art, I'm 100% an artist with a focus on innovation. Once the art is complete? I'm all business. I've learned that makes me unique too, I guess. I view business as this puzzle that needs to be solved. I really enjoy that challenge.
Lastly, you can't do it alone. I value the people I work with far beyond how I value my own contributions. I pay people well; I pay them on time & I never forget to say "Thank you." People who feel valued begin to embrace your mission as if it was their own because they begin to feel like they're a part of something. In my business, it's a nightmare of a struggle to break in, so you need all hands on deck and no one can be halfway in. We work like a family & I wouldn't have it any other way. Plus, it makes success a whole lot more fun.
If you had to go back in time and start over, would you have done anything differently?
I think it's always hard to say what I would have done differently if I had to start over only because, as cliche as it sounds, my biggest mistakes have truly been some of my best learning moments. It took a while before I was as willing as I am now to just go out and make a mistake, though. I used to think too much about how the person I was debating sending an email to would receive me or wonder if the timing was appropriate enough. End of the day, you just have to take risks and reach out to strangers and create opportunities for yourself. Some people will say "yes" and most will say "no," but if you're polite and professional and respect whoever it is you're talking to, no one in their right mind will hate you for the effort. With social media nowadays, you can get a hold of almost anyone. So I guess I would have just gone for it when I was younger & thought a little less, I bet it would have made for some happy accidents.
Contact Info: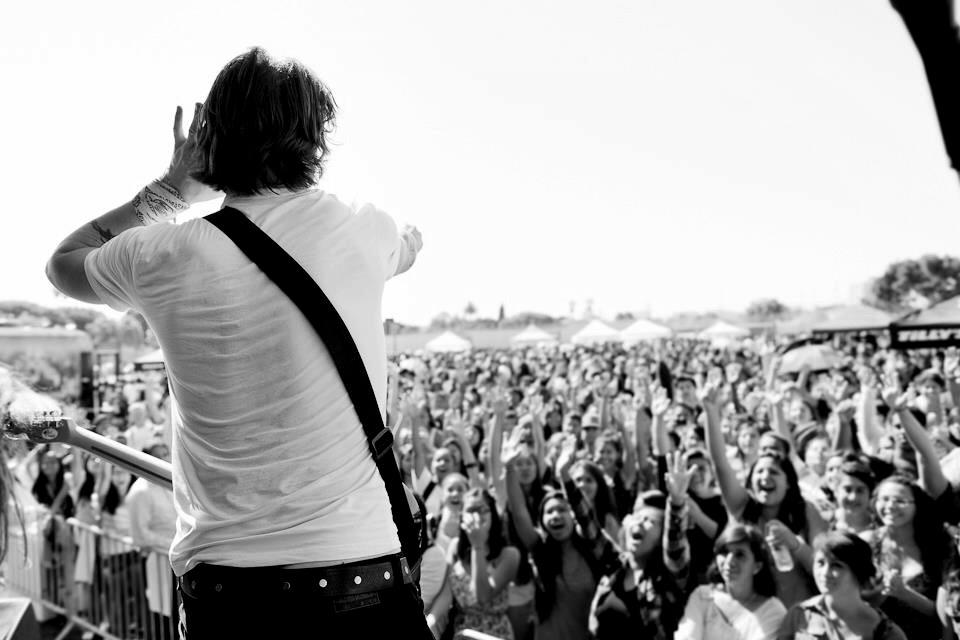 Getting in touch: VoyageLA is built on recommendations from the community; it's how we uncover hidden gems, so if you know someone who deserves recognition please let us know here.