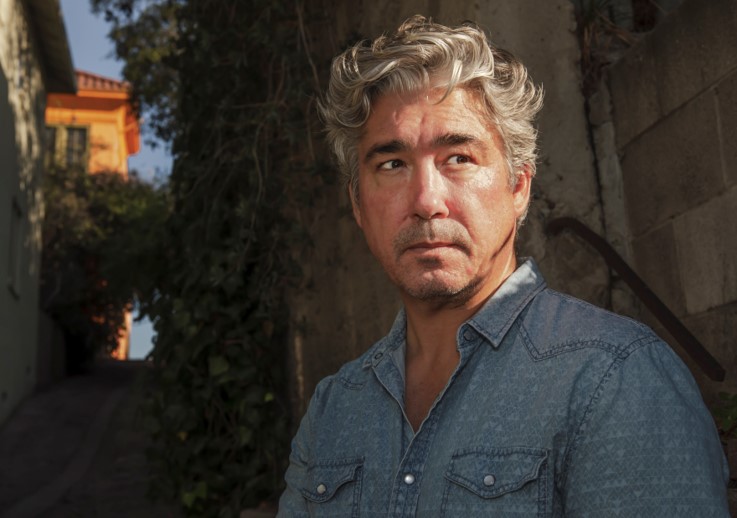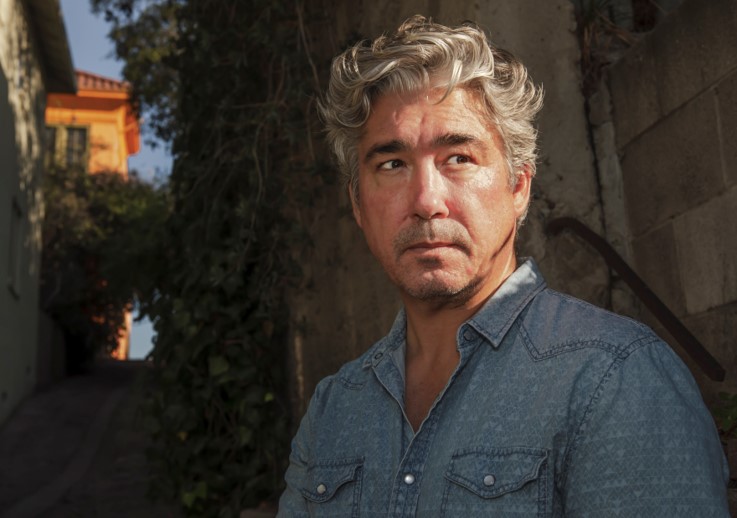 Today we'd like to introduce you to Darrett Sanders.
Darrett, can you briefly walk us through your story – how you started and how you got to where you are today.
It all started in Oklahoma back in the late 60's. I was born to two young adults who were not ready to have a kid. My dad worked in a bar owned by his mother. He actually lived above the bar. My mother had choices to make regarding my future since my father was not up to the task. Although she loved him, his lack of responsibility and drinking would cause my mother to leave him. My father failed to make his child support payments so my mother had to find another man to help raise me. She married a new man and he chose to adopt me after they married. He slapped his last name onto me and I became a Sanders. Eight years later they had a son together and I had a baby brother. My adopted father was big into sports and I dove in with great abandon. He was my coach in flag football and little league baseball. Sports became my way to make friends and build confidence.
When I was in junior high, my parents got a divorce which up-ended my sense of security and threw a huge wrench in my emotional life. My brother and I would shuffle back and forth from my mother's new apartment to our old house. Soon my adopted father decided to let me go. He wanted to keep my brother (his biological son) while my mother could take me. My mother ignored that notion but it didn't matter. My adopted father told me not to come over anymore as I was a bad influence on my brother. Since they were no longer married, he decided that his responsibility to me as a father was now over. Since sports was my only true connection with my adopted father, I pulled away from sports. I started to get into trouble. In my junior year of high school, there was a period when I drank beers during lunch and would show up to Latin class quite tipsy. Yes, I took Latin. During this fragile time, I started making new friends in the drama department and discovered I had a new passion to follow.
I took classes, took risks and soon I was starring in the school plays. I won the best actor award my senior year. I have often wondered what my life would be like had my adopted father not cast me aside. Would I have ever pursued the creative arts? Should I have thanked him for being a catalyst? No, but it does make you wonder about the mysterious nature of LIFE. A pivotal moment came when my great aunt asked me if I wanted to meet my birth father. She had stayed in contact with him. In fact, he had been secretly watching me for years. He saw me play football a couple of times but I never knew he had been there. A favorite Mexican restaurant of mine was also his. I found out that he had been there eating at the same time as me on several occasions. He respected my mother's wishes by not making contact with me but now that I was older, my great aunt thought it was time to meet. My father had turned his life around. He gave up drinking and took up music. He traveled around the world performing gospel music. He had started his own family and even built a recording studio in his back yard. Meeting him for the first time was trippy and tender. I watched him walk up to the door. His gait was mine.
In cowboy boots, we walked identically. Lots of red. His truck was red, his jacket was red, my face was red. He got to the door and I offered my hand for a handshake. He shook his head and said firmly but softly, "No." Then he snickered and with a gleam in his eye grabbed me for a big hug. It was a wonderful reunion. I started hanging out with my father and went to see him perform in various shows. I realized I had performing in my blood. I had no plans after high school so I moved to Branson, Missouri, to work lights on his show. It was fun for a while but LIFE wanted me to get started on my own path. So, I reluctantly enrolled in college back in Oklahoma. I met new friends and stumbled into acting again. I ended up transferring to the College of Santa Fe in New Mexico. In the Land of Enchantment, I got in touch with my spiritual side. I started thinking about my place in the larger universe. I began to identify with the spirit of my being rather than the human-ness of my being.
After college, I bounced around, living in various cities. Chicago, Seattle, Denver, all become temporary homes for exploring young adulthood. In 1995 I moved to Los Angeles to pursue a career in film. I joined Theatre of NOTE in Hollywood and was a member for twenty years. I waited tables, did many temp jobs and struggled to survive. I was the worst waiter in the world. I dropped a family's meal on the floor in front of them not once, but TWICE in the same night. The chef refused to give me any more food. Fortunately, a dear friend had connections to a private school where I could be a substitute teacher. Not only did I take the job but I ended up teaching there for 20 years. I got a Masters degree in special education. That job changed my life. I taught science, literature, yearbook and video production. I even had a one-on-one parent-teacher conference with Steven Spielberg. We talked about editing. He was very kind. I taught a lot of celebrities children over the years. Sharon Osbourne called me on Catalina Island to see if she could pick up her home-sick daughter Kelly while we were on an eighth-grade trip but I convinced her not to. She wanted to send a helicopter for Pete's sake. A few years later, I went back to Catalina and the camp counselors were telling stories about how Ozzy Osbourne had landed in a helicopter to pick up his daughter. I told them the real story.
In the next years of teaching, I taught myself photography, video production, graphic design and gained numerous leadership skills. I took groups of kids on trips all over the world. All the while, I was acting in theatre in Hollywood and eventually started using my productions skills to make a feature film with theatre friends. We made a 1960's EuroSpy parody called Scream of the Bikini. It took us over a year of shooting on weekends. We did all the post-production sound in my studio at school. I added editor, director of photography, producer and sound editor to my skills. In 2009 we took that film to various film festivals around the country. Soon another film was in the works. We had done a successful run of KILL ME, DEADLY at Theatre of NOTE and since it was a parody of classic film noir we decided it would make a fun film. A few years later and at a cost of 1.7 million dollars we opened at the Laemmle in Beverly Hills on April Fools day 2015. The film was in film festivals in New York and Paris and is now on various streaming platforms. I directed the film and it allowed me to join the Directors Guild of America.
When I moved to LA back in the mid 90's, I had planned to become a film/tv actor but I found it too difficult to balance survival work with my auditioning. I hated my day jobs. Teaching had never even been on my radar but that change of direction ended up providing me opportunities that would reshape my life by giving me skills that would eventually lead me back to my goal of working in film. And the icing on the cake was that these were my film projects. In June of 2016, I quit my teaching job and retired from education. I decided it was finally time to fully pursue the thing I had come to town for 25 years ago. Now I have a slew of other skills to survive on as well as my acting. As painful as those early years were, dealing with the abandonment of two fathers and not having confidence in my path, LIFE surprised me with unimaginable twists and turns to bring me where I am today. I just got married a few weeks ago. We are planning our own family and I plan on being the father I never had.
We'd love to hear more about your business.
As a photographer, one of the jobs I love most is taking production stills for various theatre companies. I enjoy the challenge of taking shots during a live run. Finding the composition to freeze a particular story moment and enhancing it in post. It is rewarding to capture the work of actors and talented designers in a captivating series of images. Acting and filmmaking require so many other people in order to work but photography can just be me and what compels my eye. I enjoy going for walks and just seeing what is out there to capture and present to an audience. Lately, I enjoy taking images and writing stories to go along with them. Being a Gemini, I find that sharing my creative expression and communicating ideas, thoughts, and feelings is of great importance to my well being. I do friends headshots, edit actors reels, DP webisodes, do graphic design for local productions, produce film and theatre, deliver flowers for my friends boutique shop and appear on television and in films. I recently got a voice agent and will be voicing characters in upcoming animated series.
Do you feel like our city is a good place for businesses like yours? If someone was just starting out, would you recommend them starting out here?
I'm not sure why anyone would move to Los Angeles without a large bucket of cash but I am glad I did many years ago. I am part of various communities and I love the eclectic nature of its neighborhoods. Two years ago we moved to Los Feliz and we love it. Back in 1995, I was captivated by Los Feliz. People walked places??? After living in the Valley for 20 years, I am very excited to be in a place where I can walk to the post office, up into Griffith Park, have a choice of great restaurants and coffee shops or see a movie at the Vista. And my car can stay right where it is. This city has a lot to offer my creative soul and I am so glad I never left.
Contact Info:
Image Credit:
Patrick McGowan, Darrett Sanders, Kevin Sharp, Randy Shropshire
Getting in touch: VoyageLA is built on recommendations from the community; it's how we uncover hidden gems, so if you know someone who deserves recognition please let us know here.