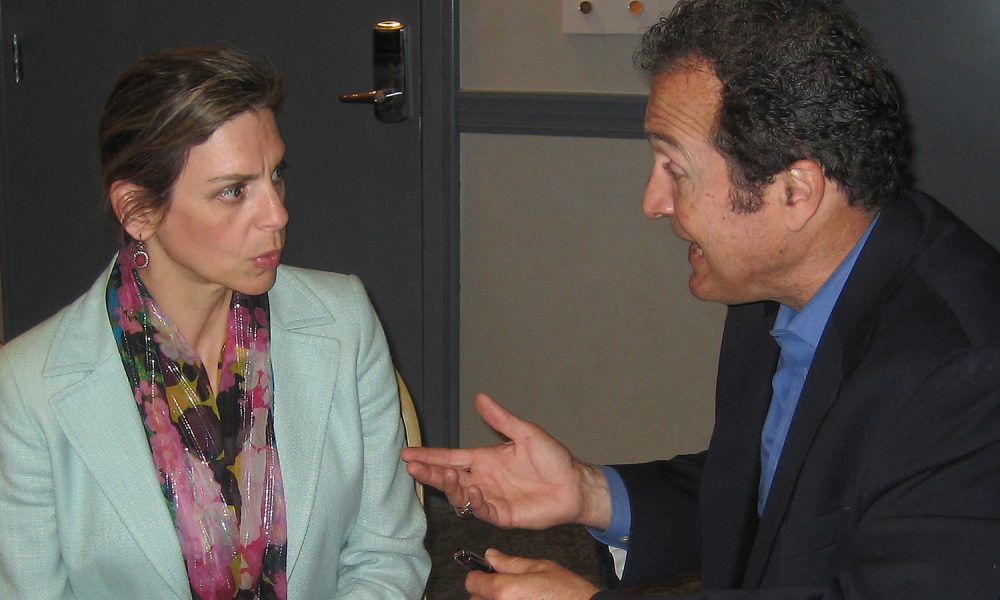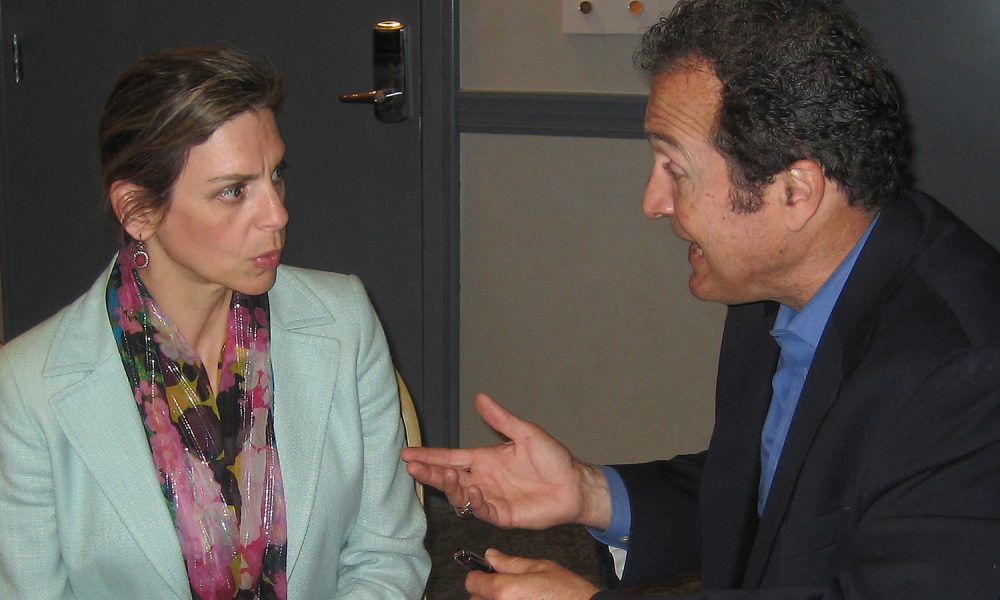 Today we'd like to introduce you to Darrell Gurney.
Darrell, let's start with your story. We'd love to hear how you got started and how the journey has been so far.
Moving to LA at age 24, I knew nobody. I had spent a year overseas in London after graduating from The University of Texas with degrees in Finance and International Business. I came to LA to pursue acting and thought I might as well work in the business side while pursuing the creative side.
Knowing not a soul in LA and wanting to get into the entertainment industry put me into competition with every Tom, Dick and Harriet out there, so I knew I had to do something different. I hired a career coach and learned what I now call (and teach) The Stealth Method of career transition. It's based on meeting people for reasons other than needing a job. By using this technique, I met with the CFOs of the top 7 movie studios in their offices within 2 months and landed a position in international film finance without even going through HR.
I spent a couple years in that role and then decided I was more of a people person, so moved into the recruiting field…and spent 15 years as a recruiter, placing folks in accounting, finance, HR, sales, marketing, etc. I wrote my first book, "Headhunters Revealed: Career Secrets for Choosing and Using Professional Recruiters" to teach people how to make the best use of independent recruiters to support their careers.
When the economy tanked in the early 2000s, I saw that people were too dependent on recruiters and began teaching people how to be their own headhunter and manage their career themselves through this Stealth/Backdoor method of career management. I became less of a recruiter and more of a career and executive coach, working with professionals and entrepreneurs to make inroads into relationships that netted them jobs and new clients. I wrote my second book based on these methods in 2012, "Never Apply for a Job Again: Break the Rules, Cut the Line, Beat the Rest", and began teaching these methods to university and college undergraduates as well as MBA programs such as Harvard and USC.
Supporting folks in career transition as well helping entrepreneurs develop teams and businesses that achieve game-changing results is my main focus. Career Coaching, PlayGame Coaching and team leadership programs are where I serve the community through http://CareerGuy.com. We also developed a reality show concept based on people overcoming life challenges to achieve their dreams which we are shopping around Hollywood, http://DreamJobLife.com.
The newest addition to my own passionate expression of career comes in the form of a movement and philosophy to support people in creating their second halves of life as their BEST half, http://TheBackForty.com. This message goes beyond simply work and career and is about having lives of play, passion and purpose available to everyone, no matter your age, what you've been through, or what you've already accomplished.
All Back Forty materials and programs are based on an upcoming book due out in 2018, "The Back Forty: The Ride of Your Life. 7 Critical Embraces to Inspire a Second Half of Play, Passion & Purpose". This is the "work of life" that my partner, Alexandra, and I are devoting our time and attention to as we believe that everyone's BIGGEST game has yet to be played. We say "You have yet to do what you came here to do" and, like Frank Sinatra sings, "the best is yet to come, and won't it be fine."
Has it been a smooth road?
Of course, moving to a city like LA not knowing a soul is always a challenge…but young hopefuls do that every day. It really just gives you a wake-up call, inspiring you to get out and make what you will of your life because of being outside your comfort zone (wherever you came from). Creating new relationships from scratch in a town like Los Angeles can be daunting. So, whether it be for career reasons or personal reasons, developing the confidence and willingness to put yourself out there and meet others is always a source of new possibilities.
Another challenge was carrying on a professional career at the same time I began to develop myself as an actor. I participated in Sanford Meisner's last-ever class and was a Founding member of The Sanford Meisner Center for the Arts in the 90s, and was also a member of The West Coast Ensemble…all while carrying on a full-time professional career, settling into a marriage and home, and having a child. The desire to achieve goals in the midst of the natural directions of life responsibilities must be great, and those challenges can be very real. In this regard, I like the Winston Churchill quote "Never give up. Never give up. Never give up."
The work of The Back Forty only came about because of one of my greatest challenges in life: a half-million dollar custody suit. I won't go into the whole story here – it's available on Amazon Kindle, entitled "The Birth of The Back Forty" – but suffice to say that some of our biggest supposed low points in life can be the doorway to another level of creative Self-expression.
So let's switch gears a bit and go into the CareerGuy.com and TheBackForty.com story. Tell us more about the business.
http://CareerGuy.com and http://DreamJobLife.com
Career Coaching, Interviewing, Resumes
Personal Branding Aficionado
Professional, Executive and Entrepreneurial Consulting/Team Development
PlayGame Big Game Coaching
Author
Speaker
Weekly JOLT Note Inspirer
#1 Career Coach/Business Consultant Los Angeles (Yelp)
3-Day Back Forty INFUSE Program
http://backfortyfliers.com blog
Inspiring eBooks and materials (http://thebackforty.com/free)
The Back Forty IMBUE Journal: Inspiring Massive Beauty Uniquely Expressed (Amazon Kindle)
A Back Forty Re-NEW-ALL online program
Upcoming book: "The Back Forty: The Ride of Your Life. 7 Critical Embraces to Inspire a Second Half of Play, Passion & Purpose"
How do you think the industry will change over the next decade?
On the career transition side, more and more need to develop personal, one-on-one skills of connection and relationship in the face of so much mass social media removal.
On the corporate and organizational team side, the need to have everyone feeling their own game and purpose being played out even inside big organizations. When everyone sees the path to their own greater Self expression taking place within the bigger games of an organization, they play more committedly and joyfully.
On the second half/Big Game ahead side, it's time to reverse the cultural message that life slows down after 50/60/70. With so much talented folks out there in their second half of life, we want to tap into that wealth of creativity to have people playing their biggest games yet to come: in both their personal and professional lives. It takes a mindset shift toward playfulness vs hard work and growth in mastery vs win/lose.
Contact Info: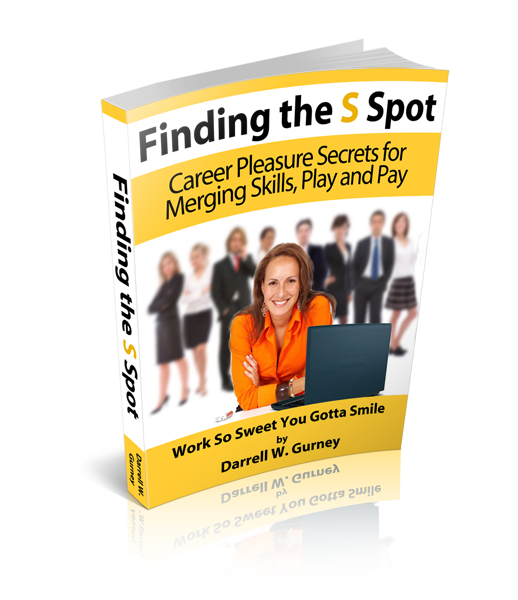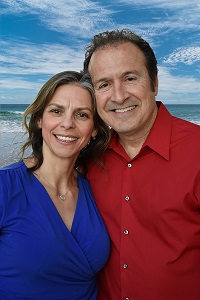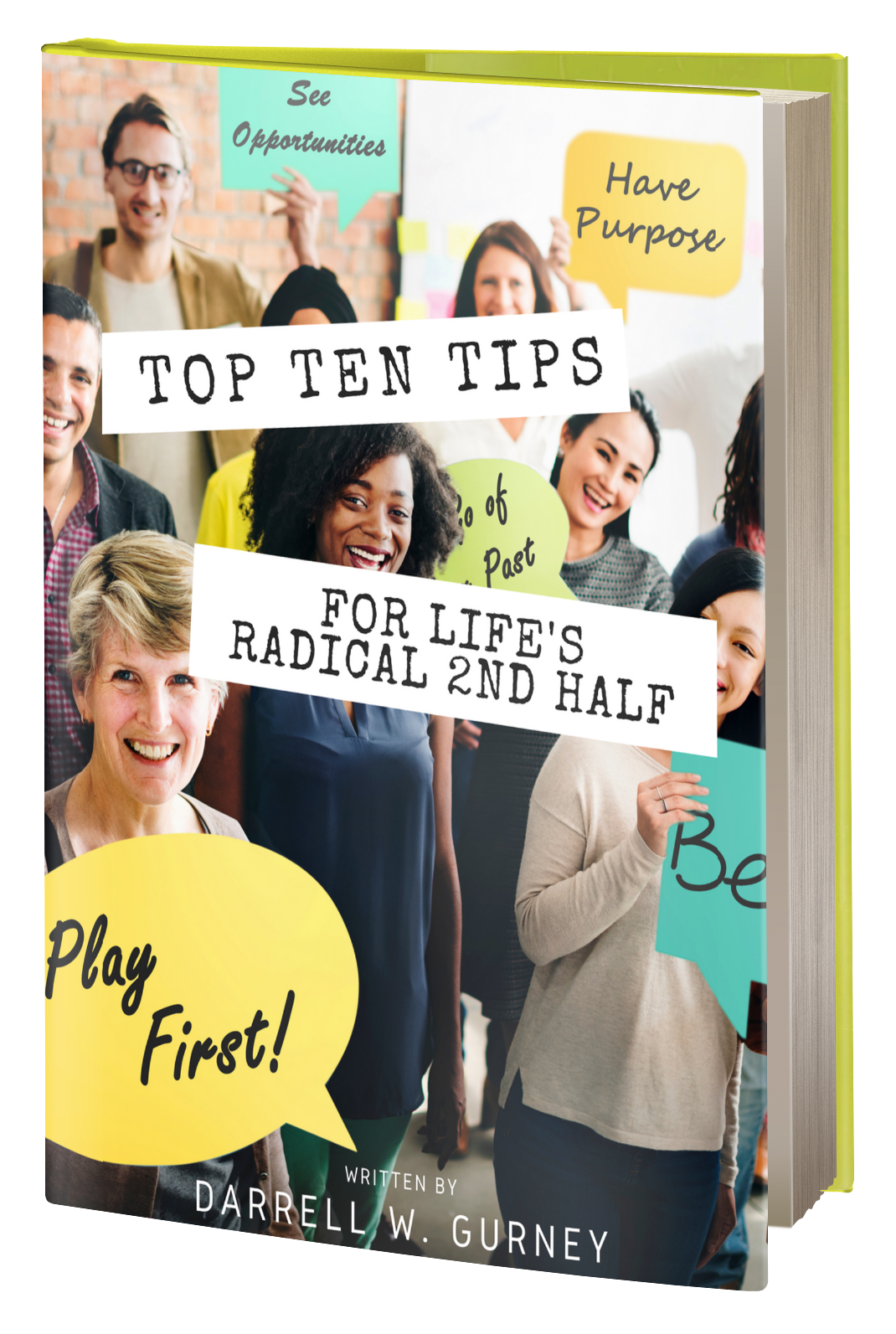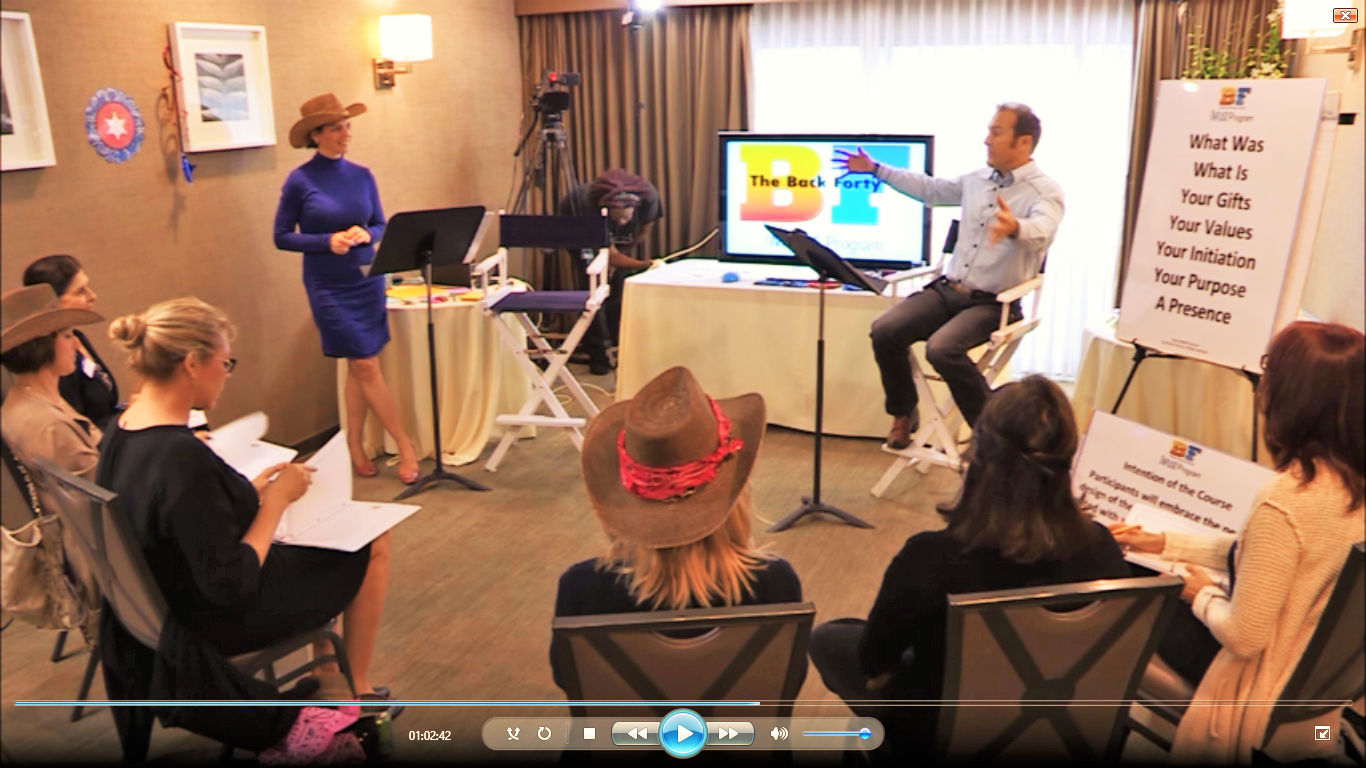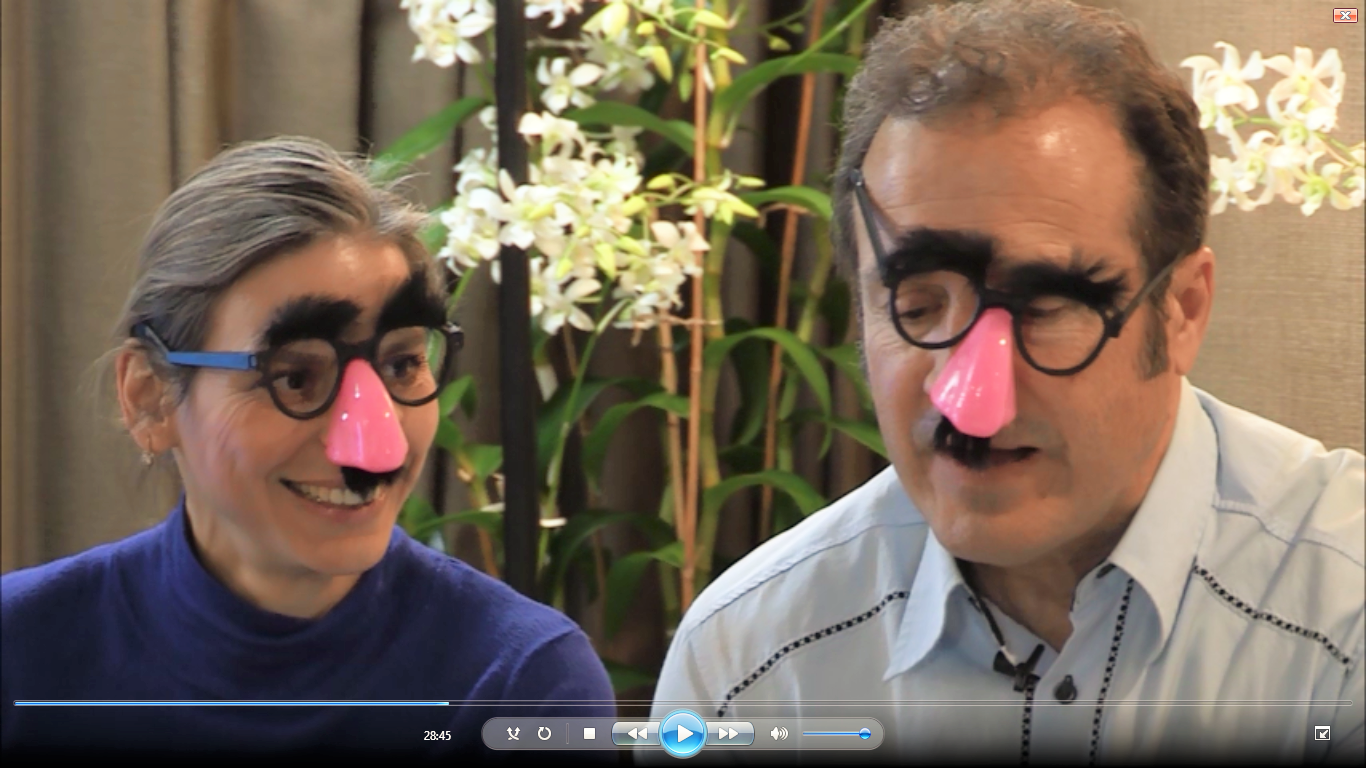 Getting in touch: VoyageLA is built on recommendations from the community; it's how we uncover hidden gems, so if you know someone who deserves recognition please let us know here.