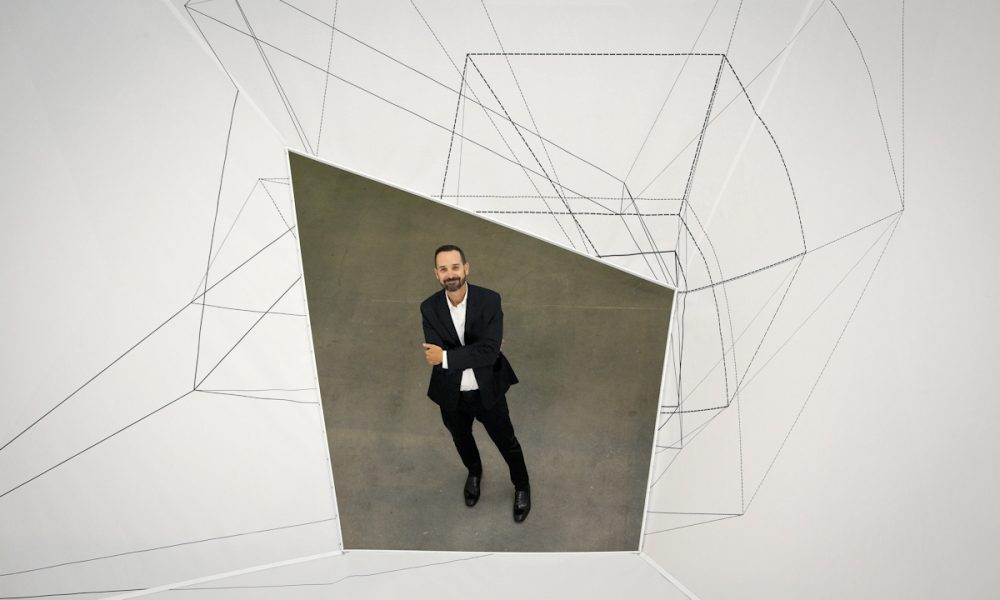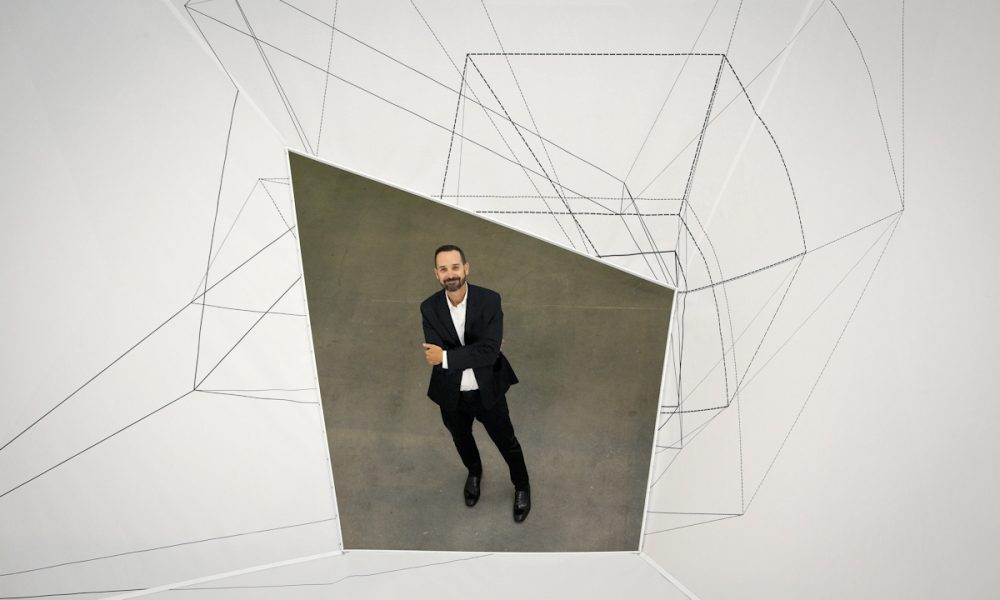 Today we'd like to introduce you to Darin Johnstone.
Darin, let's start with your story. We'd love to hear how you got started and how the journey has been so far.
I was one of those strange people who always knew what they wanted to do. I got my first architectural drafting job at 16 and never really looked back. As a first-generation college student, I made my way into the Architecture program at Cal Poly Pomona where I received a Bachelor of Architecture degree in 1993.
In the first months after I graduated from Cal Poly, I got married, started working and applied to graduate school. My first two jobs out of school were for Coop Himmelb(l)au and Frank Gehry. Though I was just building models, working at two of the most adventurous architectural practices in the world right out of school was amazing. It shifted my perspective on the practice of Architecture for life. Because I had it in my mind to continue to graduate school shortly after completing my first degree, the stints at these firms were relatively short, but the impression was lasting.
Early on in my secondary education, I realized that I wanted to teach which is was why I was intent on going to graduate school. In 1994 I was accepted to Columbia University and my wife and I moved from Los Angeles to New York as newlyweds. It was an incredible time to be living in New York City and attending Columbia University. We reveled in our time there and when it was my wife's turn for graduate school we moved on to San Francisco. In San Francisco, I worked for Holt Hinshaw, another renowned practice, where I was truly mentored and began to understand a little more of what it takes to be out on your own. I always imagined having my own practice and teaching.
Three years out of graduate school I was still living and working in San Francisco when a very close friend of mine, Scott Parker who was in LA, asked me to come and partner with him. He was teaching at Cal Poly Pomona (my undergraduate alma mater) and he thought I might be able to get a gig there.
So, at 31 I quit my job, moved back to LA with my wife, started a practice and started teaching. In retrospect, I think I was way too young and inexperienced to start my own practice. I guess I am glad that I didn't know any better! I taught at Col Poly for three years where I was also the resident director of the Neutra VDL Research house. In 2003 I started teaching at SCI-Arc and practicing on my own. For my entire career teaching and practice have always gone together, and teaching at SCI-Arc is amazing because it is constantly inspiring. The administration, faculty and students are all producing work that tests the boundaries of the discipline. For the first ten years of practice as I taught, I worked primarily on residential projects and competitions but in 2014 we won a commission to renovate a building to house the Fine Art and Illustration Departments for ArtCenter College of Design.
This renovation of an old Post Office and distribution center at 870 South Raymond was a turning point for the practice and ArtCenter has grown to be our most important and exciting client. We have worked with ArtCenter on several projects since then and continue to work on compelling projects at both the Hillside and South Campus. Shortly after the 870 building was completed I was asked to lead a collaboration between SCI-Arc and Habitat for Humanity. This low-income residential project was the culmination of an 18-month teaching endeavor that was inextricably linked to practice. It was probably the first time in my career when teaching and practicing felt like a single endeavor and the resulting 'IVRV House' is something that I am extremely proud of.
Overall, has it been relatively smooth? If not, what were some of the struggles along the way?
Creative endeavors do not make for smooth roads and in some ways, the smooth road has never interested me.
Architecture as a creative pursuit with multiple constituents and variable factors can be a very bumpy road but those challenges are what makes it exciting and engaging. Of course, more general 'struggles along the way' range from the everyday challenges that come with balancing practice, teaching and family life to the trials and tribulations of the economy and how that impacts an architectural practice. The years of 2008 – 2012 held an economic disaster that was devastating to the practice of architecture.
At the same time, it gave me the opportunity to really dig into teaching and explore my interests in the discipline. It also allowed me more time with my family which was amazing. A very big bump in the road allowed for re-balancing and growth.
Alright – so let's talk business. Tell us about Darin Johnstone Architects – what should we know?
DJA is a small design-oriented practice. We are dedicated to designing at all scales (from extra-small to extra-large) and across all program types. You can see this in the portfolio. Even the work for Art Center, which is technically all 'educational work' cuts across scales (from furniture to planning) and across all program types including public spaces, galleries, cafes, classrooms, studios, labs and more. Specialization has never been a goal of this practice.
I think we are becoming known for our work with ArtCenter. The work I did at SCI-Arc with the students and Habitat for Humanity that resulted in the 'IVRV' house won multiple awards and was very well received in the press. I think it is possible that I am most known for that project.
IVRV is certainly one of the projects that I am most proud of. With the students, we really tried to challenge the status quo of sustainable/affordable housing in both form and content. We strove to answer the typical residential program in an atypical way.
Bolstered by Habitat's mission that 'every man woman and child should have a decent, safe and affordable place to live' we worked to go beyond decency to achieve something delightful, inspiring, and wondrous.
I hope our aesthetic sensibility and dedication to collaboration sets us apart from others. I am also including this micro-manifesto since it encapsulates a lot of what the practice is about. DJA Incomplete Manifesto: Architecture is the ferocious pursuit of presence to actualize absence.
We put objects into the world to achieve some kind of resonance. We may be searching for timeless qualities of strength, utility and beauty or contemporary qualities of strangeness, ambiguity or the uncanny. We put things into the world iteratively, ad infinitum to test these resonances. It is a tireless pursuit and all the while the thing we are looking for is the very absence of things. Space. This lovely paradox is what drives all the work.
Architecture is an overarching discipline. Architecture is a way of thinking and operating in the world. Architects throughout history have designed teapots, automobiles, cities and everything in between. This inherent opportunity, coupled with a certain amount of restlessness, has always emboldened us to accept all types of design challenges at all scales.
Architecture is new every time. Collaboration, invention, form, engagement generally describe a kind of trajectory we strive to produce afresh each time we are given the opportunity to design something. We do not come to any problem with a pre-set agenda.
We believe every design problem contains the capacity to engender discovery. As a way of combating pre-determination, we attempt to engage each project on its own terms mining it for potential partnerships, techniques, systems and modes of operation.
Despite the tyrannical forces of economy and fashion we continually strive to maintain a non-specialist experimental approach.
Any shoutouts? Who else deserves credit in this story – who has played a meaningful role?
My biggest supporter has always been my wife Lora. We have been on this journey together for over 25 years now and I am looking forward to the next 25.
I have already talked about the importance of SCI-Arc in my career trajectory and ArtCenter's role in the development of the practice, but it is worth underscoring the power and influence these two institutions have had. It is something that I am incredibly grateful for. I am tremendously grateful to Rollin Homer, the Vice President of Facilities and Campus Planning at ArtCenter. He really took a chance on DJA with that first project and it changed the course of the office.
The DJA practice is a family of collaborators and everyone contributes to its success. So, I feel compelled to name many of them; Sandra Hutchings, Rob Ettenger, Matt Liese, Howard Chen, Deysi Blanco, Dennis Lee, Adam Fujioka and all the others who have come and gone along the way.
Contact Info:
Address: 7462 N. Figueroa Ave. Ste. 206 Los Angeles CA 90041
Website: www.djarch.net
Phone: 323 478 9700
Email: darin@djarch.net
Image Credit:
Jennie Warren – jenniewarren.com, Lawrence Anderson Photography, Inc., Joshua White – JWPictures.com
Getting in touch: VoyageLA is built on recommendations from the community; it's how we uncover hidden gems, so if you know someone who deserves recognition please let us know here.