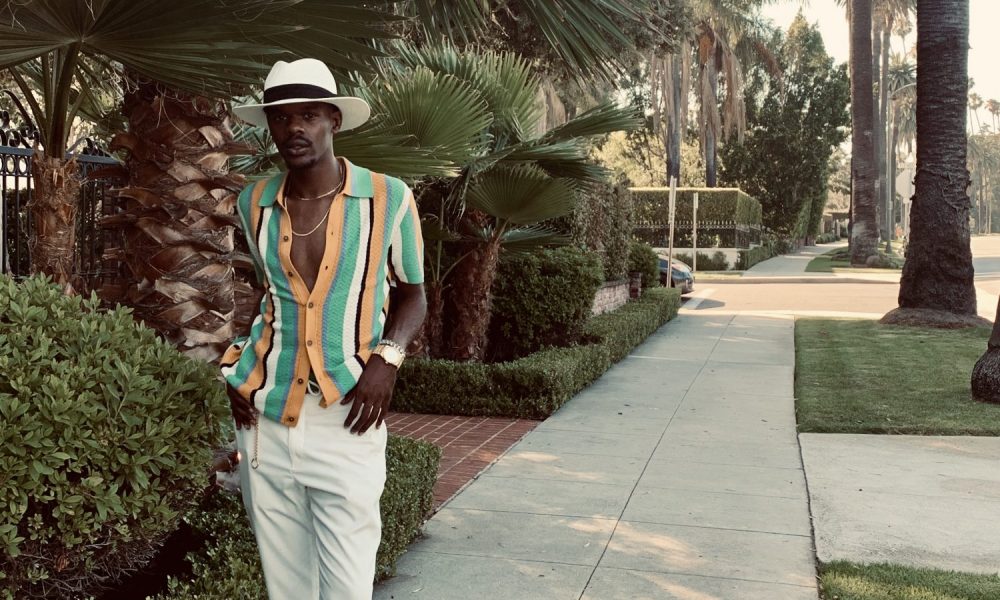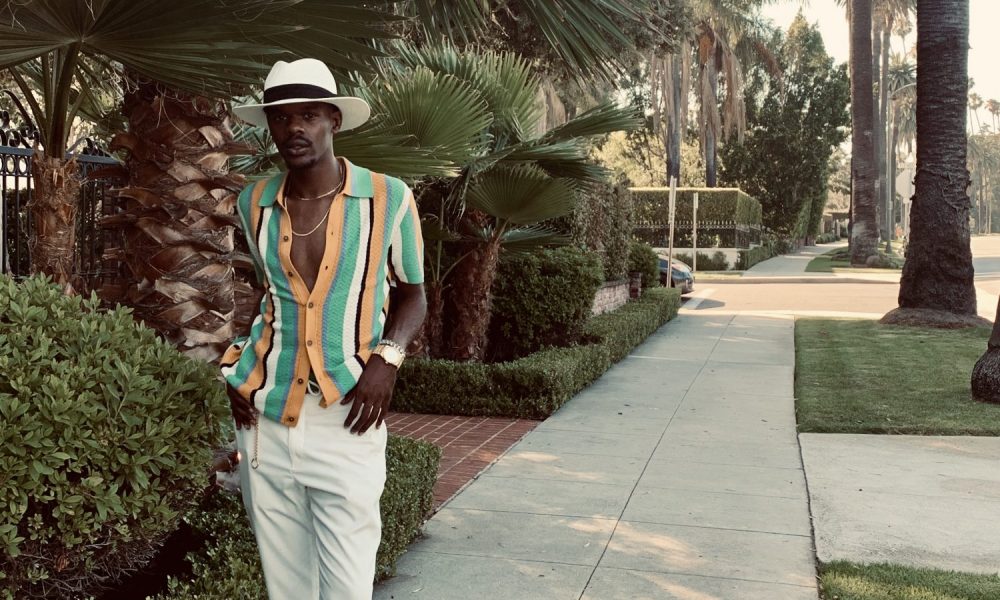 Today we'd like to introduce you to Danté Lamar.
Thanks for sharing your story with us Danté. So, let's start at the beginning and we can move on from there.
To Live and Die in LA. That was all that I knew growing up in South Central LA. I grew up watching my Mother make sure she provided the best life that she could for us. Mama was strict and her favorite word was no. I now understand that was her way of protecting us from the streets.
For a majority of my life the only part of LA that I was familiar with was the area that expands between Manchester Blvd and Imperial Hwy and from Vermont Ave. to Crenshaw Blvd. Westmont, CA. Our constant migration for better housing joint with my radical behavior caused me to attend multiple schools throughout the area. 3 Elementary Schools, 2 Middle schools and three different high schools. Luckily for me, my exuberant personality has always made it possible for me to establish new and lasting connections at each school that I attended across the South LA area. The constant change of schools & locations made it impossible for me to keep in contact with the those I grew bonds with. It wasn't until I was introduced to the power of Social Media. This made it possible to reconnect with all of my former classmates.
Social media was usually the only way I was able to communicate with my friends, it was my escape from being sheltered at home. During the Mid 2000's, Myspace was only one of many social media platforms that I utilized during my introduction to the world of social media (I'm not sure if Millsberry counts). Like any other avid Myspace account holder, the goal was to have the page with the best visuals and overall graphics no matter how slow the computer ran. This brought attention to my page and I began getting friend requests outside of my former classmates. Some of these unexpected friend requests followed with messages asking where did I find my layouts and if I could help set up their page. This is when the first time I realized that Social Media could be used as a business.
After the era of Myspace ended, I continued to grow a new following that stretched over platforms such as twitter, Facebook and Instagram. I was able to connect with others who shared the same interest, humor and goals as I did. I actually discovered what an HBCU through a friend made through social media who encouraged me to enroll. Leaving LA to survive the heart of Alabama was one of the most rewarding experiences for me. Being so far away from LA for the first to and to be in the heart of Alabama was a complete culture shock for me that words can not express. This persistent unsettling feeling is what caused me to be involved and I quickly took on every leadership role that came my way. I quickly joined SGA where for the first time that I've managed another social media account other than my own. This exposed me to the marketing side of Instagram as we used our platform to promote school spirit, attract new student, inform students of current events and also promote for local and institutional events. Soon after, I began managing other social media accounts helping to create and share content while building a following base.
It wasn't until I graduated from my HBCU and moved back to LA that I decided to move forward with exploring the opportunities that lies within social media, this decision was shortly after a few shots from graduation went viral on almost every HBCU account on social media. Soon after I moved back to LA an UCLA graduate and photographer Brandon Towns @thebrandontowns reached out to me to shoot with him based on my content. We soon met at the Beverly Hills hotel and shot for roughly 30 mins. For this particular shoot, I didn't want to only highlight myself or my style but I wanted to use it as an opportunity to also support @LFLSshoes a brand owned by Eric Jones @thedoctordapper, another friend made through social media. This was one of my first times collaborating with other artists to build content for our social media platforms. Soon after brand owner and hbcu alum Fred White reached out to me during his travels to LA persistent that I modeled his brands @VarsitySupplier and @MelAndBishop.
At the close of 2018, I was determined to take on 2019 and was anxious to show be able to host my first event home here in LA, By the end of January 2019 I was on a mission and a Call for Artists was posted to my & my partner in crime Ameera Daaood @ameeradaood Instagram account. That mission was to: Expose the Los Angeles Area to the amazing Art & Entrepreneurship that thrives within our community. Build a networking support system between serious individuals turning their dreams into reality. Provide EACH participant with a space to connect with their social media following by transforming their space in the event as a reflection of their Instagram. All 20 artist were encouraged to treat this event as if it was their own storefront. This was to encourage the networking part of social media network. My goal was to inspire and be inspired all through the power of Instagram. All of the planning of the event was done directly throw Instagram, from call to artist to submission, to update meetings, to required documents. About three months later, that call for artist turned into what we now know as D-Day Ice-White Showcase held at MFA Graduate Studios, Otis College of Art and Design. This event was an Art Fashion pop up that included various local artists, brands, clothing, food, photographers and poets hosted for my birthday. I chose to host this event as my official birthday celebration because after 23 years, I felt I've spent enough birthdays drinking and having fun. I wanted to dedicate this one to handling business and making connections.
During the build-up to D-Day, I continued working with local artists some such as @tonyawards owner of @hawkeyevisual who reached out to include me in creating content for black history month. I also traveled back to Alabama to present a new endowment scholarship at my alma matter started by me and two other friends that assisted a qualified student and also in order to build young alumni support to hbcus. Following immediately after I was exposed to TheModelExperience which connected me with some of the artists who were able to be featured in D. Day Showcase.
Since the showcase, I have taken time to redirect my focus back to my career and post-grad life. Which is actually something I don't share too much about on my social media. I believe that best moves are made in silence. In December 2018 began working full time in real estate through my connections made at my HBCU and was able to be able to on my own to now be based in LA where I can pursue my current goals in fashion, branding and real estate. I'm currently pursuing a career in real estate in efforts to combat the rapid gentrification of South LA that is pushing my neighbors onto to streets or out of the city. After recently finishing my real estate courses at West LA, I will be soon applying for my license. This is to encourage and teach the value of real estate to the youth in our community so that they are not subjected to the belief that all we must do is pay rent and die. My Instagram platform displays that you can do whatever you want as long as you do it.
Overall, has it been relatively smooth? If not, what were some of the struggles along the way?
It has definitely not been a smooth road at all. This road has been filled with potholes.
I would say the biggest obstacles I had to face were the doubt I was subjected to in school. I was told by an administrator in middle school that I wouldn't graduate high school until the age of 22. My behavior in school has always been an obstacle for me as it burdened me from reaching my full potential as a student.
Another obstacle was trying to stay strong after my grandma was diagnosed with dementia and Alzheimer's and requiring 24-hour care. We were forced to merge three different households into one immediately after high school graduation. Which also caused me to make the bold decision to pursue my education away at an hbcu.
Funding with for school was always a struggle as I didn't get much financial aid which forced me to be an A student so that I could be eligible for scholarships.
Juggling the post-grad blues such as not being able to find work with my degree and teaching myself to understand that that is okay.
We'd love to hear more about your work and what you are currently focused on. What else should we know?
My business is my personal brand: "Danté Lamar". I'm a Brand Advocate & virtual community organizer. I use my social media platform to highlight and promote various brands, artists and causes. My platform is used to connect budding artists with the resources and connections that will be beneficial to their growth. My Instagram is used to expose the beauty of living within South LA that is often not associated with south central. I am known for building content that is in the support of local artist and connecting them to potential clients, customers, social events and/or business partners through social media marketing strategies.
What I am most proud of as a company is to receive feedback that I helped connect someone to a service they have been searching for.
What sets me apart from others is that I am a genuine person who isn't looking for a reward for the services I provide. I am genuinely striving to support, highlight and connect the local artists and entrepreneurs that exist here in South LA.
Any shoutouts? Who else deserves credit in this story – who has played a meaningful role?
God is the first who deserves credit and second would be My mother who has sacrificed to make this life possible for me.
My bestfriend Sam for encouraging me to be myself and always being there for me and my goals. We met in elementary school but didn't develop our strong friendship until we became social media friends through myspace.
Local Artist Ameera Daaood. I gave her a vision for D.Day and she helped make my vision come to life and then some. Made the venue possible with her connection with Otis Graduate studios as a Master's program student. She continues to connect me with local artists and organizations all throughout LA and beyond. Creator of beautiful afrocentric and powerful art pieces.
The Three Degrees of D – An organization established between Myself and my two closest classmates from undergrad De'Ja Stevens & Dawonna Monet. Served as support system for one another, held each other accountable and pushed each other. We changed the face and direction of the student life at our HBCU. Fought to improve the overall student experience at Stillman while providing support to our peers. In February 2019, we issued our first $1,000 Endownment scholarship to current stillman student during homecoming step show.
My HBCU Family, I can not just narrow down one person. Every connection and every organization has shaped me into who I am today and the goals that I am moving forward to.
My church family – for the continued prayer and moral support offered during my time through undergrad.
Eric Jones – He has been connecting me with so many young entrepreneurs and exposed me to how social media can be used in a business sense
Levi Lawrence – Invited me to join Alluvione a networking organization giving me a strong community of supporters and exposing me to many collaboration opportunities.
Every photographer ever.
Contact Info:
Image Credit:
Brandon Towns, Mike Fisher, Kelli Mxchine
Suggest a story: VoyageLA is built on recommendations from the community; it's how we uncover hidden gems, so if you or someone you know deserves recognition please let us know here.