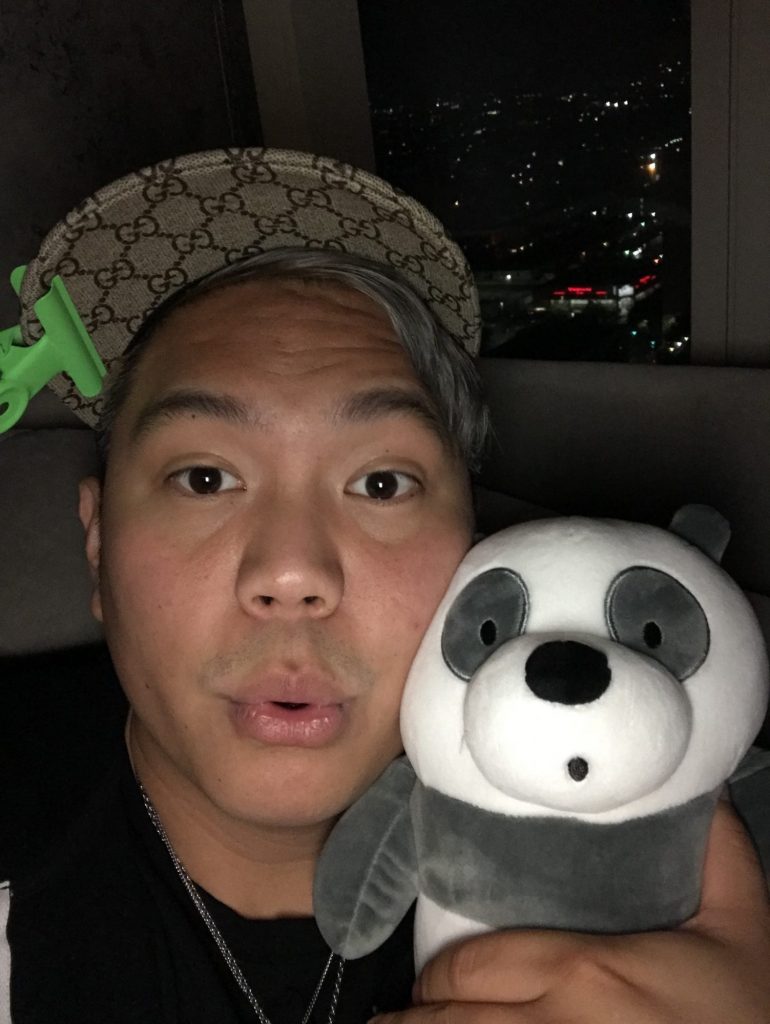 Today we'd like to introduce you to Danny Lee.
So, before we jump into specific questions about the business, why don't you give us some details about you and your story.
I'm a second-generation Korean-American, or American-born Korean (ABK), from Chicago, Illinois. My mother is a super creative, who plays 17 musical instruments, is a painter, a former photographer, and bought me a piano for my second birthday. Conversely, my father studied computer science, mathematics and statistics, and bought me an IBM 386 for my third birthday.
Actually, now that I think about it, my parents probably bought me "presents" as a way to justify house gifts for themselves. But anyway, these are my parents and this is the household I grew up in.
Additionally, my parents are both Christian ministers, which means I never stayed in one place too long. I moved 11 times by the time I was 13 and went to 13 schools in total. I've lived all around the mid-west, was raised in Hawaii, went back to Wisconsin, then finally ended up in California.
As a result, I absorbed a lot of western cultures even though I came from an eastern home. And while it became first nature to make new friends, reinvent myself, and assimilate to my constantly changing surroundings, consequently, I didn't see myself as much of a Korean, Korean-American, or even Asian.
Overall, has it been relatively smooth? If not, what were some of the struggles along the way?
So the reality is when I was a kid, I embraced moving around a lot. I liked and still like meeting new people, seeing new places, and I think that was a critical path in order for me to do what I do today.
And while there wasn't any other Koreans, Asians, or even minorities around me, I was too young to distinguish this as a disadvantage or anything strange. I was fascinated by popular culture so I played basketball, baseball, football, and field hockey. I wrestled. I watched wrestling. I listened to Green Day, Hootie & The Blow Fish, Billy Rae Cyrus, and Culture Beat. I did all the "normal" things that every other kid did, and I was good at them all, so it all felt normal to me. I was accepted in the mainstream. Validated. But I also played video games, Dungeon's and Dragons, Magic The Gathering, collected sports cards/memorabilia, comic books, coins and stamps. So I was a big fan of sub-culture, to a degree, as well.
However, my first real challenge was just around the corner and waiting for me. See, I grew up in a completely caucasian environment and had maybe one or two Asian friends far from home through distant relatives that I'd see once in a blue moon. So when I moved to Hawaii and saw people that looked like me, you could imagine my excitement!
As someone who's always been able to quickly make friends, slide right in and have it my way, I was in for a rude awakening. The Hawaiians weren't quickly receptive to my presence. They told me, "Brah, you might look like us, but you're not. You're from the mainland. You're from Wisconsin. You haole. Go away."
On top of that, I didn't know the historical and cultural sensitivities of Hawaii.
But I'm a quick learner, and admittedly, annoyingly persistent. I realized the only way to get respect here was to fight for it. Physically. After loosing a few, then winning my first, I started to get my clout. But more so, it helped me understand culture and politics through a completely different lens. It's not the mid-west and there's a much bigger world than I ever knew.
Please tell us about Asian Agent.
So my company is called "Asian Agent." And before I get into the "what," it's important for me to set context and tell the "why."
While I've been working in the music industry since I was 14 years old, I also had a parallel career in technology. I'm literally one half of each of my parents. Fun fact – I worked corporate as a Program Manager at Intuit, software makers of Quicken, Quickbooks and TurboTax and worked in their FinTech business.
So anyway in 2013, I flew to a client in Bloomington, Indiana to finish a project. The project went smooth, so afterwards, my project team and I went to celebrate for a few drinks. I'll never forget this. So we go to Kilroy's Sports Bar and close your eyes and imagine this with me.
I walk in, and right as I'm walking in… like the cheesiest scene from a low budget MTV reality show, Psy's "Gangnam Style" comes on. And everybody, I mean EVERYBODY turned their heads in slow motion, saw me, and started smiling, pointed at me, and high-fived each other! You can't even make this stuff up! Yo, a high-five because an Asian guys walks in when "Gangnam Style" comes on? Ok, actually, that's pretty epic. And it makes a lot of sense.
But here's the thing, I'm from the mid-west and I grew up with these people. I also have tough skin. So it didn't bother me much, I know how to work this crowd. So inside: 20 seconds, I pulled up my pants, and I did the "Gangnam Style" dance. I got everybody up doing the damn thing! I'm ordering drinks, handing out cigarettes, high fiving the high-fivers, it's lit!
And it was right there and then, something occurred to me. I looked around, and I probably had a good 80% of the crowd laughing with me, having a good time. Then there was a leftover 20% that was either laughing at me or not feeling it. But the realization is that 100% of them are laughing at Psy.
Then it all made sense. Why am I a Korean-American who was disconnected from his community? Why did I move so many times and meet so many people but not my own? Why am I interested in so many things? What can I do with all of this and what does it all mean?
It means that I can be a voice for people who don't have a voice in the west. I can be a voice for Psy. I can be a voice for Koreans, for Asians or for minorities who haven't lived in the west their entire life. For the first time, I felt purpose. Real purpose. I felt like there's a reason for me doing what I'm doing. Bigger than getting drunk for free backstage at a concert. I can't quite put it exactly into words but I changed and I knew exactly what I needed to do next.
With that, I founded Asian Agent. Asian Agent is a company that promotes eastern culture in the west with a focus on K-pop, Esports, and lifestyle. At the same time, Asian Agent works with western artists, companies, brands, and helps with strategy and localization in the east. The mission is ambitious and broad but very direct. We want to do the right things, for the right reasons, and do cool shit, with cool people, at global scale.
If you had to go back in time and start over, would you have done anything differently?
As cliche as it sounds, absolutely nothing.
I'm not going to be the "everything happens for a reason" guy. But let me provide some substance here.
My parents aren't together, I've been kicked out of more schools than you can count on your hands, I've had trouble with the law, and I can bitch and complain about a lot of other stuff. But I don't. Because through it all, I've been given a diverse range of experience and understanding to help me connect with the real world. I wouldn't give any of it back. Do I wish I could have matured a bit sooner? Perhaps. But could that disrupt the space-time continuum of the Danny Lee I am today (insert Back to the Future reference)? While I may have struggled with identity, balancing culture, and bridging gaps for others, I've been blessed to have met and surrounded myself with good people. People that care. People that want to build. And for those reasons, I would never give what I have today for a better yesterday.
Contact Info:
Suggest a story: VoyageLA is built on recommendations from the community; it's how we uncover hidden gems, so if you or someone you know deserves recognition please let us know here.