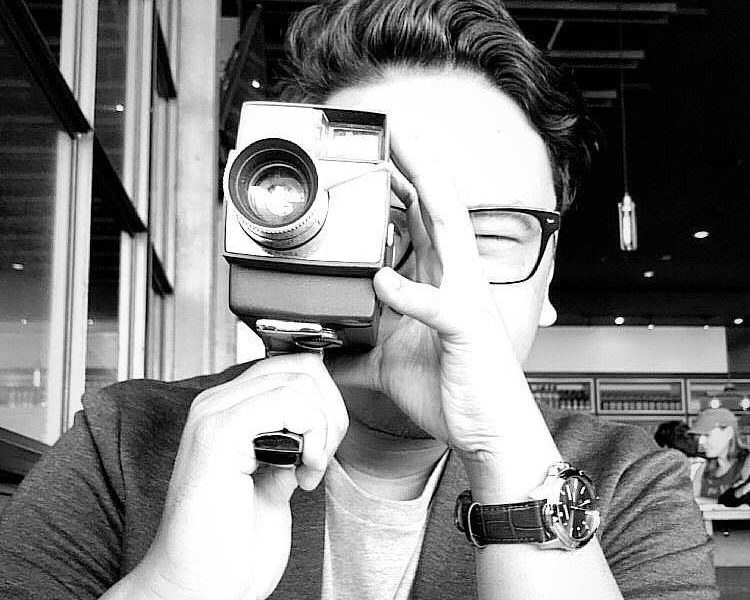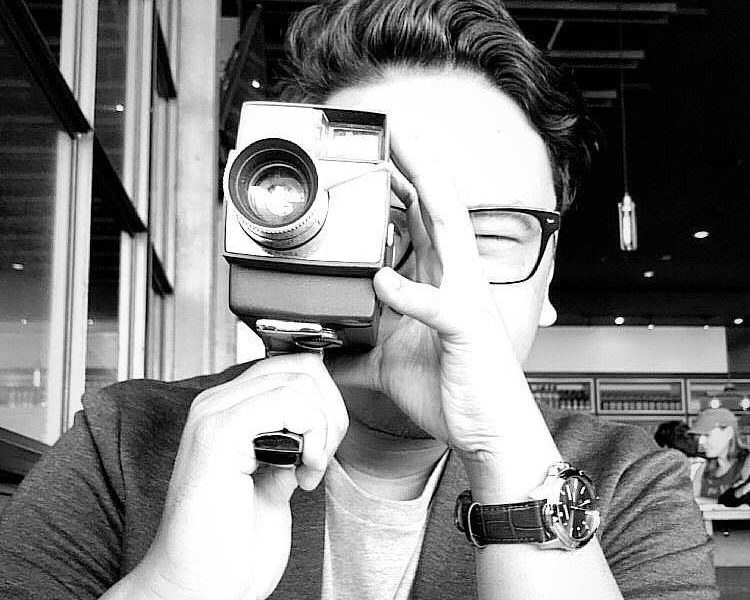 Today we'd like to introduce you to Danmichael Reyes.
Every artist has a unique story. Can you briefly walk us through yours?
I had a bit of an interesting start. By the time I was ten my family had lived in Singapore, Saudi Arabia, Philippines, and the United States. The usual question I get after regaling someone with this story is whether or not my family was a military family, but we're not. The countries we lived in are actually very much in line with a lot of other Pilipino expats and all four countries we've lived in always had a large contingency of Pilipino communities, so I actually thought that having moved around as much as I did was completely normal! It wasn't until I was in college that a well-traveled classmate informed me that moving around a lot is definitely not normal.
I was ten when we finally settled in Torrance, CA and even though I had spent the first decade of my life moving from place to place, I consider South Bay my hometown. Through all the moving my mom and dad really did try their best — in their own way — to give my sister and I a semblance of a normal childhood.
During my teenage years, I started taking jazz piano lessons and caught the bug. I eventually enrolled at Fullerton College and transferred to The New School in New York City to finish my undergraduate studies in jazz piano.
New York City was the biggest culture shock for me. It wasn't so much city living that shocked me as I lived in Singapore, which is a pretty bustling metropolis. It was a shock because it seemed like every musician around me was so much better than I was. It was a really humbling experience and I've got to admit that there were nights where I felt like I didn't belong. Fortunately for me, I had a lot of really good friends and mentors who encouraged me along the way and helped me find my voice.
After my time in New York, I moved back to Los Angeles to attend grad school at CalArts. I moved back in 2015 and have been living here ever since.
Please tell us about your art.
I think I operate best as a producer, but more of a producer in an old school sense. I feel like the image a lot of people have in their heads when they think of a music producer is someone in front of a computer, in a room full of synths, dropping beats. While I definitely enjoy operating in that capacity and work in that space most of the time, I much prefer working within a team of musicians, songwriters, and engineers and we're all spitballing ideas out.
I'm most fulfilled when I'm attempting to take everyone's individual vision of a song or a record and synthesizing them together to create something cohesive. It's a fine balance between letting everyone's voice be heard while being sympathetic to what the song or record needs and it seems like a lot of my favorite music became what they are because the people in the room figured out how to walk that balance.
But more than anything, I try to create environments where people I'm working with can feel a sense of pride in what we're all trying to accomplish. There's always a moment in most of the rooms I work in where we're all sitting back listening to what we contributed on and there's a very tangible sense of pride that fills the room and we're all kind of like, "Oh shit… this sounds amazing; I can't believe we me made this." That's when I know I've done my job correctly. It's not about any single person in the room, it's about the unit co-operating together to make music that we can all be proud of.
I've always been able to imagine what my favorite artists in the moment of creating whenever I listen to my favorite songs. Whether it's Michael Jackson and his backup singers during the ending of "Wanna be Startin' Something," or it's Wayne Shorter at Rudy Van Gelder's studio going for broke on "Night Dreamer," it almost like whatever mood or spirit that surrounded the studio where they recorded was also captured. Yes, they're all great performers and they're singing/playing great songs, but the intention of the song and performance are so pure and poured out of them so effortlessly that the mic also seemed to capture it.
That's really what I'd like the listener to experience. I hope that when they listen to our music, they feel the same sense of pride and excitement we had when we were in the process of creating. I think that's really when art begins to transcend space and time. While I'm all about finding out all the details about the creation of my favorite albums, what really stays with me about these great records is the way I felt when I first heard them. My goal is for my listeners to feel something so tangible that my music becomes a part of them.
Choosing a creative or artistic path comes with many financial challenges. Any advice for those struggling to focus on their artwork due to financial concerns?
Off the bat, I do have to recognize my own privilege and say that my parents supported me financially through undergrad, grad school, and even some time after graduating when I was trying to figure out what I was going to do. It's something that I definitely do not take for granted as I realize their support is part of the reason why I'm able to do what I do because for a large part of my development I only had to focus on getting good at music, which I think I've achieved — I hope?
I think part of what makes me special as a professional is that I'm able to compose, perform, record, produce, and do a passable mix on any given project. Being able to be proficient at all of those things requires time and if it wasn't for my parent's help then I don't know that I'd be able to do what I do. It was because of their support that I was able to really log in the necessary hours of practice and take unpaid internships that helped give me experience.
What makes it even more special is that typically folks from my culture don't really support their kids going into arts. Not only did my folks do that, but they really, really did kind of go all in and really believed in me from the jump. I think that kind of love and care has really come to define and shape me.
While I realize that my family background is special, I do think some practical advice that a reader could get out of my story is to get a support network. I'm not advocating hitting a bar, making friends, then asking them for money. That's not how you typically make long lasting friendships. What I am suggesting is to have a group of people who support and really believe what you're doing. Yes, I'm lucky that my parents helped me with money, but more importantly it was their belief that I could do something with the music I create that really resonates with me.
There's an idea that the friends we choose mimic how we want to be loved and I can definitely say that my group of friends also believe in my work. Granted, that most of my friends work on the music I create, but it would stand to argue that none of these folks wouldn't lend me their time if they didn't think we were making good work. On the other hand, I'm also just as hyped on the stuff my friends work on.
I think having a community of people that you can lean on and discuss hard times and laugh during good times is the most important thing whether you have a number one hit or you're getting by from gig to gig. My wife and I met during undergrad and I played on her senior recital. I can't tell you what her friendship has meant to me. Having someone like her to talk me through some really dark times of my life as well as celebrate some of the highs has been one of the best things that ever happened to me. She's an artist too (one might argue, that she's a better one than and I would very much agree to that argument), so she totally gets all the struggles that being a creative person in a hyper-competitive and dog-eat-dog world is like.
Long story; short: get good people on your corner who believe in you.  And you know… if you've got nobody, I can be your friend. Just please take regular showers and don't smell bad. Smelly people stink.
How or where can people see your work? How can people support your work?
Most of the things I'm proud of can be found on my website, but I'm also in this hip-hop collective called Ta-Yo and prospective fans can find our music on Spotify, Soundcloud, Bandcamp, and Apple Music. At the moment our songs on Apple Music is being filed under a rapper named Tayo even though our band is called Ta-Yo. It's a weird error that I'm hoping gets remedied quickly.
We haven't set up any shows yet due to one of our members taking care of health-related issues, but when we do have shows lined up, best believe we're going to light up that stage. For the meantime, leaving our music continually playing on Spotify or playing our songs on Soundcloud actually really helps. I really dislike that so much of the game these days have to do with empirical data, but I suppose in this hyper-alter-modern-era that's what we have to do.
So you wanna support us? Go to Spotify and play our music on repeat. You don't even have to listen… just play it on repeat. Kind of sounds weird that I'm asking people to only play the music on silent, but somehow I feel like it's kind of an ironically comedic way of sticking it to the man. That being said, if you do happen to really love our music, then, by all means, play it as much as you want, learn all the lyrics, chord changes, and record a cover version of it, please.
Contact Info:
Image Credit:
Really Nathan, Michael Della Polla, Peteyk Styles
Getting in touch: VoyageLA is built on recommendations from the community; it's how we uncover hidden gems, so if you know someone who deserves recognition please let us know here.