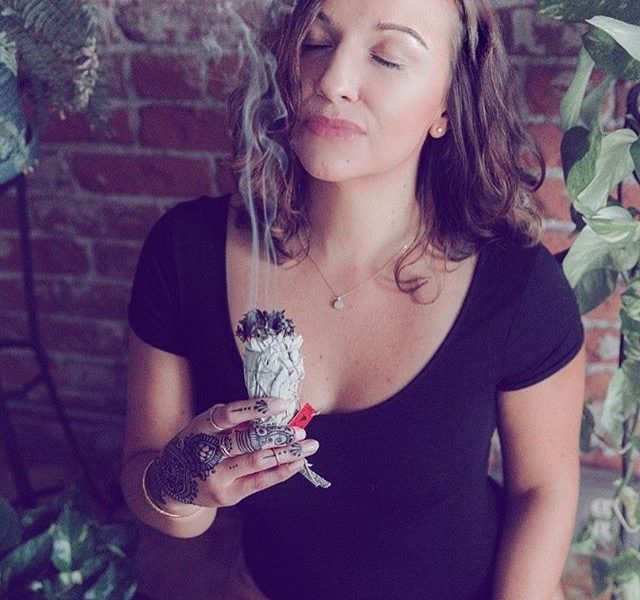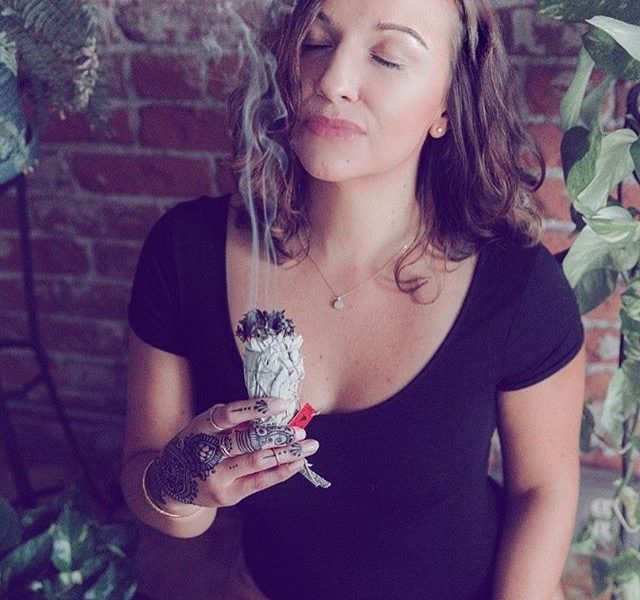 Today we'd like to introduce you to Danika Solé.
Thanks for sharing your story with us Danika. So, let's start at the beginning and we can move on from there.
I was taught about energy work, meditation and yoga at a very young age by my mother. These were the ways that she would encourage me to journey inward. The tools she bestowed upon to me to empower me in the knowledge that anything I need, I already have and that the answer and cure to anything, lies within. In that capacity, my consciousness about my own health and well-being was that it was up to me. Based on the way I lived my life and what I chose to allow into my atmosphere, I got to decide how I wanted to feel and who I wanted to be. And furthermore, when things would happen or mentally, emotionally, or physically I would lose balance, I knew my way inward; back to my center. Upon that foundation, I grew my being.
Fast forward, I went to college at The University of North Carolina – Chapel Hill, with a major in psychology. At the time, I was being more drawn towards therapy and counseling as far as a career path. Graduated college, moved back to Seattle (where I'm from originally) and started work as a counselor in an eating disorder recovery program. What I found in working there, was that there was so much deep, dark unhappiness, and furthermore, the depth in which people are victims to their realities. A reality that, I believe, we create ourselves.
So, I started pondering with my spirit and heart – why is there so much unhappiness and victimization in humanity? And what is a true, attainable solution to a world at war with itself? Those questions lead me to my own awakening – a realization that there are perhaps some of us who can see from the outside in and that can affect change in a real, sustainable way. Those of us who already live in the arena of the solution.
Once I took that on, I decided to cultivate that mission by attending a Master's program in Social Entrepreneurship and Change at Pepperdine University. I quit my job, gave up most of my belongings and moved down to LA to begin the program. Shortly thereafter, they called me to let me know that the program had been postponed a semester due to low enrollment, given it was a newer program. My father was living on Maui at the time and happened to have a friend who needed a housesitter. I then condensed my life even further, to just a suitcase and flew to Maui to housesit for a few months. What that did, was draw me even more inward. Further in than I had ever gone before. I began to truly know myself energetically and on a soul level, and fine-tune myself in that capacity.
Realizing in an even more fundamental way, what I had known all along – that we are energetic first and that the true source of life and well-being happens from that layer of beingness. I dove so deep into my spirit that I decided to continue to housesit and to continue to deepen, and that that would be my "Master's program," if you will. No Pepperdine for me, my highest education is inside of me.
About three years later and just as I was coming out of my cocoon and preparing to tune back into the real world, giving up my housesitting and gypsy lifestyle, my mom dies. As you can imagine, absolutely heartbreaking. Heartbreaking and tragic but also, inexpressibly beautiful. What I knew, of course, is that we are energetic, first. Meaning that when the physical body dies, there is some sort of continuation of spirit that happens. The great mystery of life, I suppose. She knew it and I knew it. And to share that knowingness with her in the final days and weeks of her life was a gift of the highest form. Deeply saddening and horribly painful, but an invaluable lesson to share with another human being who too, knows beyond knowing.
During my three years of housesitting, I became a yoga instructor, a Reiki Master and a meditation guide. When my mom passed, I took about a year to heal in San Diego, while really diving into those aspects of my career. Once I felt like I could really stand on my own two feet again, realigning with my mission, I asked myself – where can I affect change the most? Where can I go that I can dive right into real life, pouring into the world around me what I believe is one solution to the human dilemma? The clear answer, was Los Angeles, CA. The heartbeat of American culture. So, in April of 2017, I moved to LA and opened a healing studio, where I now offer and teach Reiki, sound healing and Energy work. I also give talks in various places on energy work, teach yoga and meditation, and most importantly, uphold myself to the highest standard in that I am the light I wish to see in the world.
And so, my mission continues.
Has it been a smooth road?
I can't say that it's been a smooth road, but in all honesty, I wouldn't want it to be. I've learned to love the bumps and twists and turns in my journey. Even the falling off the cliffs. When my mom died, I felt like I had lost the one true connection I had that normalized who I am and what I'm about. We talked every single day and she was a major part of my venturing out into the abyss of possibility, beyond the scope of what we know of as normalcy. On what is very much a solo journey, she gave me somewhere to rest my mind and spirit. I always said that I had everything I needed, so long as I had her. So needless to say, her passing was the most difficult thing I've ever had to endure.
Additionally, venturing into a new way of living and being, in the way that I have, dancing on the outskirts of consciousness, has its own set of challenges. I didn't align with the normal human being anymore. Couldn't relate in a lot of ways. Where I would rather talk about raising the average human vibration, the absolutely divine alignment and synchronicities that are painted on the walls of our reality or even just sit in stillness, others around me wanted to discuss TV shows and popular culture. gossip about other people or partake in activities that would result in their numbing themselves to their reality.
All that to say, thank goodness, for all of it. Because all of the difficulties have to lead me to stand stronger in who I am. Had my mom not passed, or had I not been forced to stand in my unconventional truth, I wouldn't be as strong and sturdy as I am today. The struggles are just as valuable to me as the highlights.
So let's switch gears a bit and go into the Danika Solé story. Tell us more about the business.
I am a Reiki and Sound Healer, Meditation Guide and Yoga Instructor. All three of which converge beautifully, regardless of which I' focusing on. I believe that being a true healer means that you are an active participant in your own healing and evolution and that ultimately, you are the highest vibration in any space that you occupy. Which means that my entire lifestyle, every choice I make, is based on upholding myself to the highest standard in that I keep clear energetically so that I can live in the truth of what this kind of work brings.
I specialize in and am known for taking people to space just between waking and sleep, where the mind can rest and the being can be in a safe container to heal. In my classes and private sessions, I hear often that people go to "another dimension." What I believe is that, on the contrary, their mind is so slowed down that they can actually be here, entirely. Something we're not exactly used to, as the mind is so accustomed to running the show and frolicking in the past or preparing for the future.
I am proud of the many people that I have had come through my doors to either heal, or learn about energy work, and the deep, sustainable change that I've cultivated in the lives of others. I'm proud to be on the leading edge of consciousness, guiding people towards their own light. An Einstein of the Soul.
How do you think the industry will change over the next decade?
This industry is so much in its infant stage, that it's almost impossible to predict where it could be in even a year, if not longer. I believe that if every person dedicated themselves to their own healing, the world would change overnight. Because that's not where we're at quite yet as a people, I think the first step is the education around the true value of this kind of work. I believe that, as science continues to develop around measuring magnetism, energy, auric fields and such, the arena of Quantum Physics, we will soon be able to have a more tangible, measurable way of realizing the significant impact that this field of work can bring and will, therefore, be more inclined in its direction.
I have a vision – that one day the world will be able to recognize, in a real way, a high vibrational person/healer and will value a high vibe in the same way we do money and affluence. That being a high vibe, energetically clear being – having good energy – will be the new wave of what's "cool."
Pricing:
Reiki Healing Session :: $100
Private Yoga & Meditation Session :: $85
Reiki level I :: $200
Reiki level II :: $300
Reiki Master :: $500
Contact Info:
Address: 3489 W Cahuenga Blvd. Unit D
Los Angeles, CA 90068
Website: danikasole.com
Phone: (619) 889-5389
Email: Withlovesole@yahoo.com
Instagram: @Danikasole
Facebook: Facebook.com/danikasole
Getting in touch: VoyageLA is built on recommendations from the community; it's how we uncover hidden gems, so if you know someone who deserves recognition please let us know here.