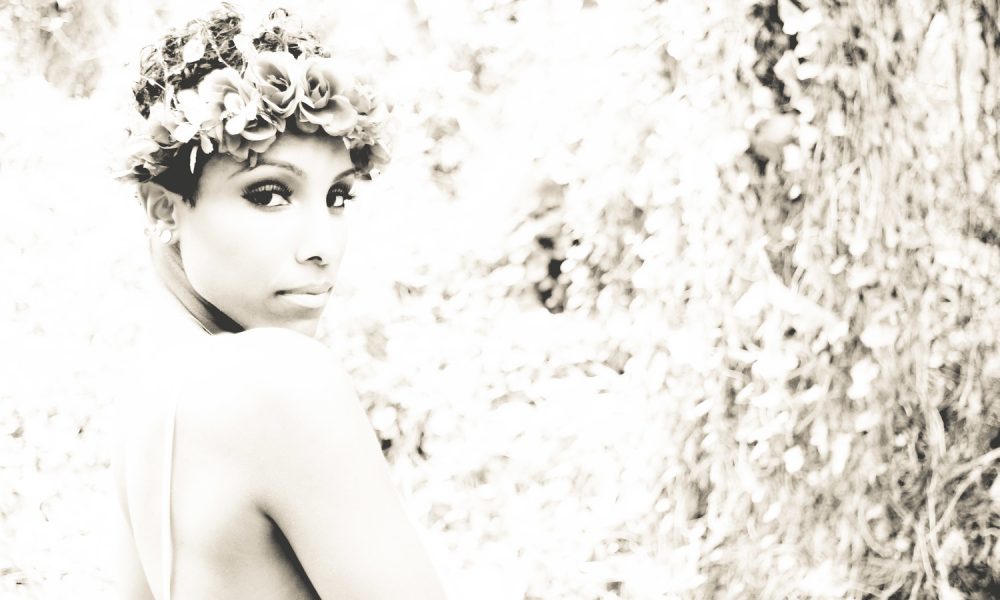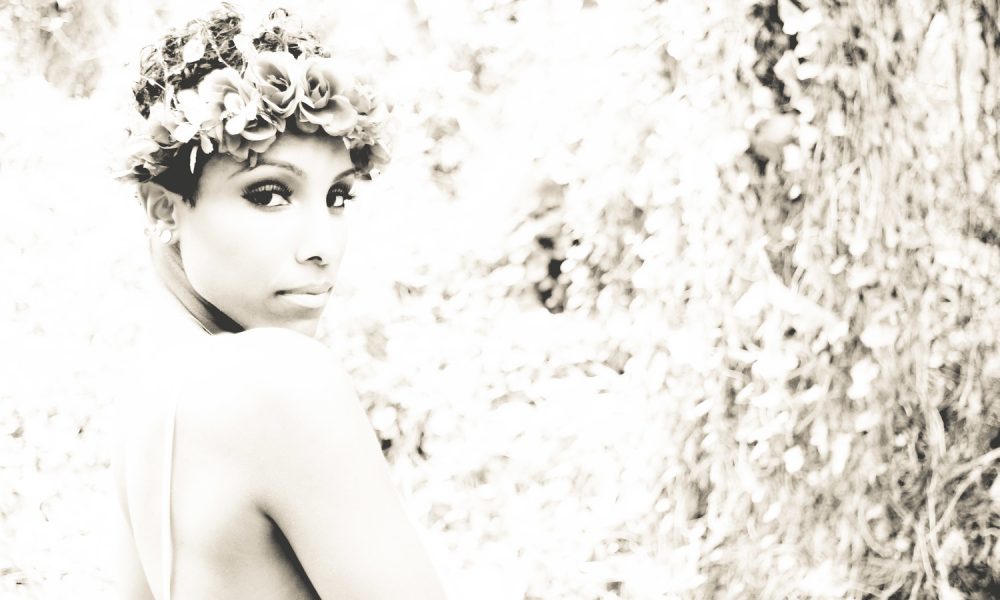 Today we'd like to introduce you to Danielle Jai Watson.
Thanks for sharing your story with us Danielle Jai. So, let's start at the beginning and we can move on from there.
My story of how I went from a DC born, LA based professional dancer, touring the world – to opening a performing arts non-profit in Compton with my husband – to writing three books about pregnancy, delivery, and postpartum care – having two home births 15 months apart (not planned btw) – all while rediscovering myself through postpartum depression and a new found love of all things quantum spirituality – is a humbling one. And I believe it speaks to the power of neuroplasticity and a genuine love of change and maturation. But I do feel like I'm truly just getting started.
I have always recognized just how nuanced my childhood was. Being raised by two parents who had an honest desire for me to identify and pursue my true passions in life, was a dream. Though much easier to focus on the hardships, my greatest tools of inspiration tend to come from the uplift I've experienced in life. I've been a creative for as long as I can remember, but my true passion was for dance. At 18 years old, I moved to LA and studied under Debbie Allen while attending Pepperdine University. Eager to start a professional dance career, though just as in love with my integrated marketing major and international business minor at school, I graduated in 3 years, and immediately started my professional career.
After four successful years, I felt as if I had accomplished all that I set out to do. I had toured with the artists I had on my dream list, worked with choreographers I never thought I would, and suddenly felt this deep urge to give all that I had learned and been blessed with, to kids who wanted and needed it. So, while at what many called the peak of my dance career, I stopped touring, and began teaching at our performing arts non-profit in Compton, CA; the city where my husband was born and raised. With 100% of our students on full scholarships and palpable changes in the exposure our students were receiving, life surprised me and my husband with two pregnancies 15 months apart.
I had two incredibly empowering home births. But at the time, I was the only one in my circle of friends who was now a mom, and who had gone through two tumultuous pregnancies (sick for nine months straight with both). It was in this moment, where I felt the most disconnected from everything I perceived to make me who I was. I wasn't physically able to dance anymore, financially unable to run the nonprofit in the same manner, and unknowingly drowning in postpartum depression.
In that "ah-ha" moment of accepting my postpartum depression, I found the one thing that would pull me out. I decided to focus on everything in my life that I was grateful for and to figure out my next move to give back. I was surrounded by an intense love from my husband, parents, and family, and it was their extraordinary resiliency with me that really brought me to where I am now.
As I took an introspective look at myself, I realized just how much support I had – and how much of a rarity I had been blessed with. As my community of moms began to grow, the more I realized just how fragmented the information is on motherhood, pregnancy, delivery, and postpartum care. Women are more likely NOT to know what is going with their bodies, than having an empowered stance whereby to make choices to ensure a positive birthing experience. And as my friends started to grow their own families, I naturally became their guide to all things motherhood. And I absolutely love it.
Out of a desire to empower women, inform them of every aspect of their introductions into motherhood, and do so purely out of a desire to encourage with careful attention to my words, my three book series was born: Hello, Hello: The Inspirational Guide to Pregnancy, Delivery, and Postpartum.
My Hello, Hello Mom series is purely a compassion project of mine – designed to truly encourage women through one of the most jarring transitions we will ever embark on. I set out to provide information in one space, that not only informs but emphasizes the truth that we are all the inspiration we need. The book is intentional in allowing women to place themselves as their own source of inspiration – and I know that as more women are able to read and connect with the series, there will be quantifiable change in maternal healthcare. I seek to inspire women and arm them with all they need to have the birthing journeys they desire and deserve.
We're always bombarded by how great it is to pursue your passion, etc – but we've spoken with enough people to know that it's not always easy. Overall, would you say things have been easy for you?
Adversity is a gift! I was always taught that through hardships, you can either learn or complain. Thus, I have had tons of learning experiences that have helped shape who I am, evolve old patterns of thought, and strengthen my resolve to operate out of a space of kindness and empowerment.
Just to get to where I am now, as an author focused on uplifting moms, required a lot of trial, error, ups, downs, and everything else. Every career I've had up until this point was only made manifest through a resiliency that, I believe, gets stronger with each wave of adversity. In dance, for example, I started to seriously train much later than most (15 years old to be exact). Not only did I start "late", but I had an athletic physique – one that was often called "masculine" and unacceptable for dance. I was constantly told that I didn't have the body type, the flexibility, nor the "look" to work as a dancer. Yet, I knew then and know now, my worth as a light being on this earth. I was rejected from every single college/university audition that I went on to join their dancing program. Yet, this propelled me to move to LA, attend Pepperdine, graduate early, and start a career working with some of the biggest artists of our time (i.e., Beyonce, Usher, Mariah Carey, Nicki Minaj, and so forth).
Overcoming obstacles when doing non-profit work is truly the name of the game. We were often told that it required large capital to run a fully staffed, after school arts program – and large capital was something my husband and I didn't have. So many people told us our desire to give arts classes to kids in the Compton community on full scholarships wouldn't work. Yet, through our belief in the youth, our recognition of how many people helped us get to where we were, and an immeasurable amount of support from our family and friends – we did everything we were told was impossible. Not only have we been able to bring arts to kids who would have never had the opportunity before, but we were able to learn from them as well. The growth, inspiration, and love truly cannot be measured.
Just scratching the surface of the lessons life has afforded me, all of those moments got me to this point. Writing three books, with two toddlers under two years old, felt impossible at times. I spent every bit of what little downtime I had researching, writing, editing, and so forth. Though I didn't have a huge platform to start with, wasn't on social media at all, and had no clue as to how I would get these books in the hands of the people who need them, I decided to simply focus on what I wanted – which was to create a series that would profoundly impact the lives of women and families globally.
I simply focused on my desire to strengthen the knowledge women need about the intuitiveness they posses during pregnancy and delivery. And in that, I have been open and humbled. I am grateful for the ability to have been able to write this three book series, and I actively choose to focus on the impact it will make. In that, all of the adversity has been the very things I needed to achieve my greatest dreams thus far.
So, as you know, we're impressed with Hello, Hello Mom – tell our readers more, for example what you're most proud of and what sets you apart from others.
I wrote the three book series "Hello, Hello: The Inspirational Guide to Pregnancy, Delivery, and Postpartum" to become a true, mobilizing advocate for moms. As widely known, the U.S. has become the most dangerous place in the entire industrialized world to have a baby (with women of color being upwards of 6 times more likely to die). Being a black woman, who had two empowering home births, it was almost impossible to find any resemblance of myself online in the motherhood spectrum. Every blog, article, media spec only talked about motherhood from a very homogenized point of view – and so many moms were being left out of the conversation.
The more moms I connected with, the more I was flooded with the fact that they simply didn't know where to start looking for information. There is much online about motherhood, but it tended to feel dated and is often extremely fragmented (essentially, you don't know what to look up until you're knee deep in a situation regarding your body or you're baby). I also felt that there was a level of empathy and care that was missing when talking with and educating women about our options and power during delivery. Most notably was the absence of information about postpartum care for moms. With so much attention on our babies (rightfully so), there is an invisible mountain that moms feel we are climbing, that no one else can see or understand.
Within this need, my compassion project grew from mentoring and encouraging women throughout their pregnancy, delivery, and postpartum care, to writing a three book series about everything I had learned, researched, and most importantly experienced. Each book offers the information women need, teaches the steps that they will go through, shares about what their bodies are doing internally, and the physical changes they experience – all wrapped in a truly inspirational read. At the heart of my book series is a desire to make the reader her own muse. With each mom I have coached from pregnancy through postpartum, the most important thing they needed to know was that they inherently possessed the power they needed to push through every wave of adversity – and every wave (contraction) in labor.
My book series covers the entire spectrum of motherhood (from home birth to hospital birth) – and I am most proud of the totality of the approach. There is no right or wrong choice in my books. I simply offer the information as authentically and humbly as I can, so that each reader can make her own decisions about her body and her baby void of judgment or bias. The responses have been truly inspiring for me, in that readers are finally getting back in control of their entire birthing journeys. So much recent tradition in the birthing experience operates against the natural order of our intuitive ability to birth, and so many women are convinced that the doctors and nurses inherently know more than they do. So much power is given away during this most vulnerable and empowering moment – and these books have set out to (and are successfully) encouraging women to take their power back. The mission is what sets me apart, but more importantly are the tangible results that have followed.
So, what's next? Any big plans?
I am most excited about and looking forward to the day my books are well known and widely read. I hope to get the books in the hands of as many women as possible, and to grow the Hello, Hello Mom community into one that authentically represents the fullness of motherhood. I am encouraged by the openness of women to learn about all of their options during this process, and their fearlessness in trying things that they would have never thought before. Whether it's breastfeeding, birthing void of medical intervention, or the new approach they take into postpartum care, I am mostly looking forward to the lives that will be changed – and ultimately the lives that will be saved. I am an advocate for empowered births, and I believe all women should not only survive their birthing journeys, but grow into the powerhouses they are created to be.
Pregnancy is designed to strip away the old you (hence, why it can be so unconformable, painful, and even miserable). It is the stripping away of all that you once were. Bringing forth life is the moment that ignites all that you are capable of becoming. And motherhood is the one thing that fills you up with all that you are, all that you were created to be, and all that you were destined to accomplish. This is what I believe – and I am excited for all moms to know it too. With love, I am open to the grandness the Universe has in store, and I am blessed to have been chosen for this work.
Pricing:
Contact Info:
Image Credit:
Samath Orm, Taylor James
Suggest a story: VoyageLA is built on recommendations from the community; it's how we uncover hidden gems, so if you or someone you know deserves recognition please let us know here.