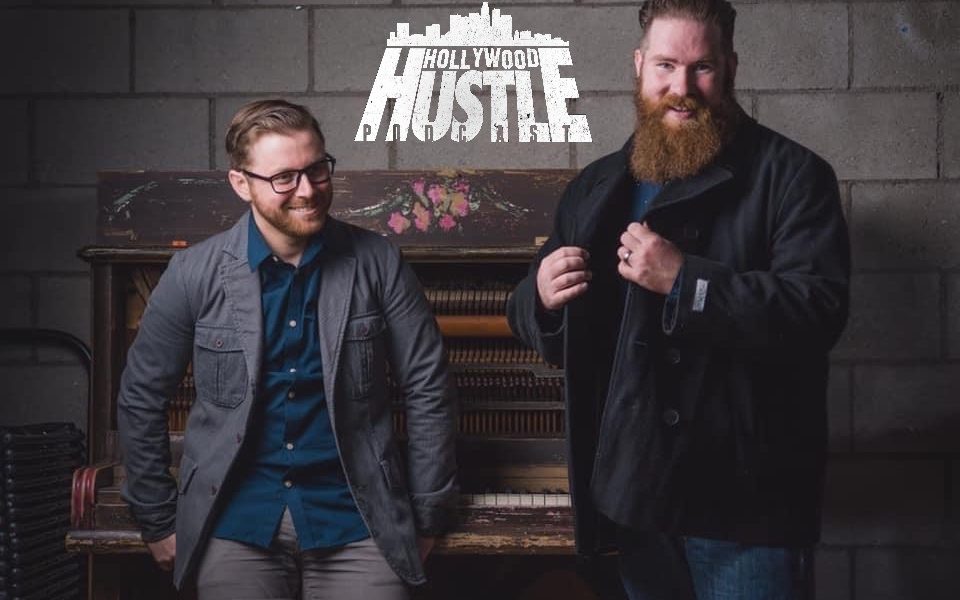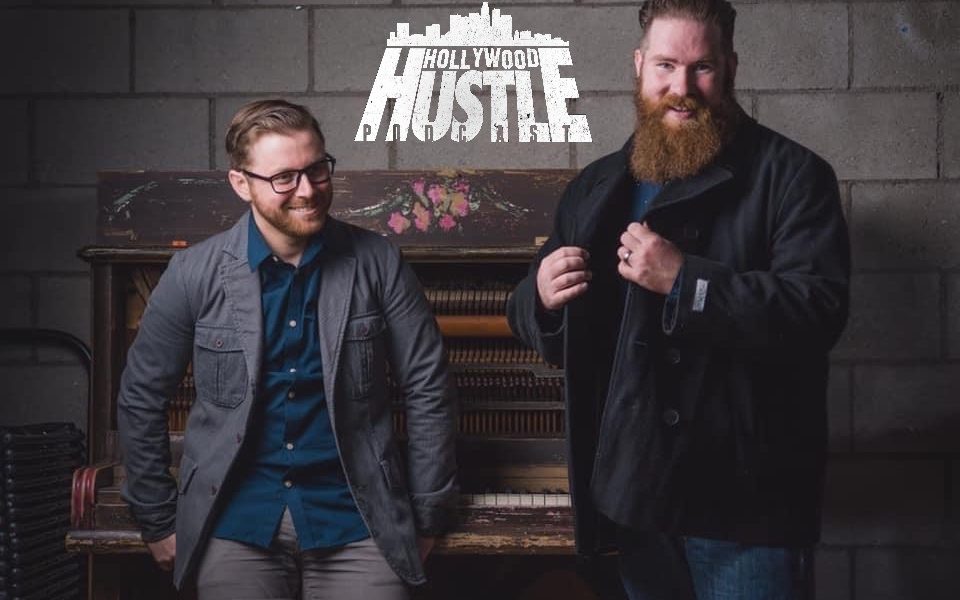 Today we'd like to introduce you to Daniel Tuttel and Michael Lutheran.
Daniel and Michael, let's start with your story. We'd love to hear how you got started and how the journey has been so far.
Daniel – I moved to Los Angeles from Dallas, Texas in 2013 with my, then, fiance and dog. Neither of us had a job or a place to stay there than the AirBnB we had booked, but we had money saved and the drive to build a life here. I eventually landed the obligatory server job at a restaurant in Santa Monica. I have always been a performer, started acting when I was in High School and then writing screenplays, my main focus now, in college. I went to some auditions here but didn't have the one hundred percent commitment to it, that really is required. I eventually landed a side gig as a Scareactor at Universal Studios Hollywood's event "Halloween Horror Nights", This is where I met Michael.
Michael – I grew up in Northern California, and for the majority of my childhood, I lived on an air force base where I "played pretend" to be in the worlds that I saw on the TV screen. Before I knew what "acting" was, I knew I wanted to be like Robin Williams and Rowan Atkinson as they transformed into different people just by simply using their imagination. Before I knew what this magic was, I always wanted to be an actor. Flash forward 20-odd years and with a BA in Dramatic Arts from the University of California, Davis, I moved to Los Angeles to fulfill my life's promise…and to also learn that first hand that being an actor in LA was no easy task. In the summer of 2013, I went auditioned for Universal Studios's Halloween Horror Nights to be a scare-actor and I landed a callback for one of their featured speaking roles. A group of us were called in, I was then randomly paired with Daniel to play a pair of paranormal investigators. Our improvisation landed us the parts together in the roles of Specs and Tucker from the Insidious franchise and that lead to 8+ hour-long shifts at Universal's haunted event several days a week espousing the science of the paranormal to park guests. We quickly became best friends, and then after recovering from Horror Nights, we began collaborating together on script and series ideas.
Daniel – Michael and I both moved here with very little knowledge about exactly how the business side of the industry worked. We knew what our goals were (I wanted to be a Film/TV Writer and Michael wanted to be an actor) but we were not fully aware of the truths of what it takes to climb that success ladder, how to open the gates to Hollywood. I personally had read one book that gave any of that information, "Writing Movies for Fun and Profit" by Robert Ben Garant and Thomas Lennon of "Reno 911" fame. That book actually convinced me to move to Los Angeles but held no incites of the struggle to get into the business. So, after being in LA for about four years, in 2017, I decided to bring this podcast I had in my head for a while. A podcast where I would interview those working to open that Hollywood gate or those who have climbed a few rungs of that ladder and share the true struggles, pain and necessities of pursuing this business. I basically say we let people know it's okay to pull over on the side of the road and have a good cry, it doesn't mean you're a failure, it's just a part of the journey, unfortunately. I approached Michael and pitched him the idea and he was happy to jump on board. From there, we crowdfunded for the equipment, reached out to artist friends of ours to be guests, and we were on our way.
Overall, has it been relatively smooth? If not, what were some of the struggles along the way?
Daniel – Anyone who has ever driven in Los Angeles can tell you, there are no smooth roads in Los Angeles.
Michael – To quote one of my favorite Shakespeare plays, "The course of true love never did run smooth." Such is pursuing your dreams in a city and industry as talented, vast, and complicated as Hollywood. I never expected this path to be easy, as weird as it sounds, I'm grateful for every obstacle that has come my way as it has tested my resolve for why I love acting and all of it has made me a better person. During my first year, I struggled to make it all "happen" – I worked three jobs, went to rehearsals for theatre productions, participated in staged readings, and fell in love with my now wife. At the time it all felt impossible, but in retrospect, one of those jobs has turned into a side career in healthcare which has financially supported my life in LA. Learning how to "let go" of my expectations and embracing living for a life of fulfillment is the lesson I carry with me from those formative years.
Daniel – I was full of fear and doubt when I moved here. I was scared, lost and just constantly saw myself having to go back to Texas and hearing all the condolences to failure, "I told you so.", "Hey, it's not for everyone.", "It's a tough city, at least you tried.". There were a lot of calling and venting to my mom and friends, especially Michael. The amount of venting sessions we have had with each other is too many to count. When moving to Los Angeles, you really have to prepare yourself mentally for the long, hard road ahead, pursuing a career in the entertainment industry. There is no such thing as an "Overnight success", it takes years, rejection, rejection and more rejection before even some small break that gets one of your toes through those gates. It can truly be mentally and emotionally draining, it was for me.
Michael – As far as Hollywood Hustle Podcast is concerned, I am just so darn proud of what Daniel, myself, and our community have built. We went into this venture knowing about 5% of what it actually takes to build a show like ours, and we've been open about that since Episode 0 (yes, that does exist but good luck trying to find it!). There have been misfires, recordings of interviews lost, editing mistakes, and so many more.
Daniel – Yep, we have literally lost full recorded interviews and had to call the guests and kindly ask to rerecord with them. That was….embarrassing.
Michael – So, embarrassing, but through it all, Daniel has been such a supportive collaborator and leader through every stage helping highlight the lessons learned and charting new paths forward. I don't think "hustle" exists without overcoming struggle.
Daniel – There has definitely been a learning curve. Our show is definitely not the same show from Episode 1 (or 0). We have evolved, adapted and worked to make it the best show it can be for those curious about moving to LA or those already here just wanting advice. We have been so lucky to have some amazing guests, which in season 2 we started reaching out to people we did not even know and people actually have said yes. That was always surprising for me. Honestly though, this should would not be in its fourth season without Michael He has truly been one of the most positive, passionate and helpful collaborators I have ever worked with. He has really made the shows sound as good as they are. His editing and ear for sound, as well for his passion on the Mic, truly elevates this show every episode.
Alright – so let's talk business. Tell us about Hollywood Hustle Podcast – what should we know?
Daniel – Hollywood Hustle Podcast is a show where my Michael and I interview and explore the many careers and voices of the entertainment industry. We have had guests who work in Los Angeles, Georgia, Canad and New York. We've interviewed actors, writers, directors, casting directors, producers, production company founders, authors, Theatre owners, Musicians, YouTubers, Poets and more. We follow the journeys of two many who have moved to the Los Angeles, the City of Dreams, through all of their endeavors. From those stories, we share key takeaways that our "League of Hustle" (our listeners) can apply to their own careers.
Michael – As Daniel put it in his pitch to me over three years ago, it's the resource podcast for the everyday artist and entrepreneur in LA and I believe that is a major distinction between Hollywood Hustle and other entertainment industry-based podcasts. We don't only highlight the guests' accomplishments; we investigate the everyday obstacles that many of us face as we work to climb that ladder of success. The majority of our guests are not household names (yet), but that makes their experiences that much more relatable to artists like Daniel or myself, and their lessons more actionable.
Daniel – I am the host and Executive Producer of the show, basically acting as the Showrunner. I handle a lot of the Administrative and Guest Relation sides of the show. Though both Michael and I seek out guests, to streamline the process, I send out the official invites and work on scheduling the interview with the guest and Michael. I also oversee the overall growth and direction of the show and everything around it: Marketing, Production and more.
Michael – I am the Co-Host, Producer, and Podcast Editor of the Hollywood Hustle Podcast. I oversee a lot of the production details: the recording of the interviews, storing of recording files, editing and formatting our main interview episodes and our smaller "Side Hustle" episodes where I also narrate the previews of upcoming episodes. I also assist with marketing and work with some of other associates to produce clips and expand and improve our production process. I also take care of any social media video recording and pictures during interviews and meetings.
Any shoutouts? Who else deserves credit in this story – who has played a meaningful role?
Michael – First and foremost, our League of Hustle listener community deserves a huge shout out. From helping quadruple our initial Kickstarter campaign goal to sending us messages of how our episodes have impacted their journey, our fans are the best in the world. The sense of community we have worked to cultivate is one of the things we're most proud of. They were who this show was designed for, and if we could play any part of their development as a person, artist, or entrepreneur, then we've fulfilled the promise we made when we started this show.
Daniel – We would also like to thank ALL of our guests., Our guests in our first season took a leap of faith to be on our show. We had no episodes, not set listener count yet, but everyone we asked said yes. We want to also thank all of our guests since then joining us and being so open about their hustle on our show. Their challenges, their triumphs, some really personal moments they've shared have inspired thousands of others.
Michael – On the production side, there are some key people that deserve a shoutout. Mike Tobias, a great friend and collaborator with Daniel and I, has been a guest on our show multiple times, also serving as co-host on a number of interviews; his friendship and willingness to help Daniel and I design a fantastic website when we launched put us on another level. Eric Carroll, a fantastic photographer in Los Angeles, has produced several of my favorite headshots and captured years of memories for Daniel and his family. His work with Daniel and I on our first promo-shoot captured the spirit of the show so well that we continue to use those images in our marketing to this day.
Daniel – We also want to mention Kaytra Parkman and Lenox Knight – both joined Team Hustle to assist us in developing new marketing strategies as well as add a new consistent voice to the show and we're grateful for their time with us. Our newest team members, Cate Cassidy and Erik Waldman – they joined HHP as fans of the show and their continued support for Daniel and myself as we navigate what this podcast will be post-COVID-19 has been inspiring and the fuel we need as we look forward to our next stage.
Michael – Finally, but most importantly we would also like to take our better halves, like my wife Ana Karen. They are so kind and understanding, it takes special people to accept and work with the schedule of creatives and the lives they lead and we could not have gotten luckier.
Daniel – Yes, my wife Angie has been my biggest champion and I can never fully repay her for the support she has shown me, us and this Podcast.
Contact Info:
Image Credit:
Eric Carroll Photography
Suggest a story: VoyageLA is built on recommendations from the community; it's how we uncover hidden gems, so if you or someone you know deserves recognition please let us know here.