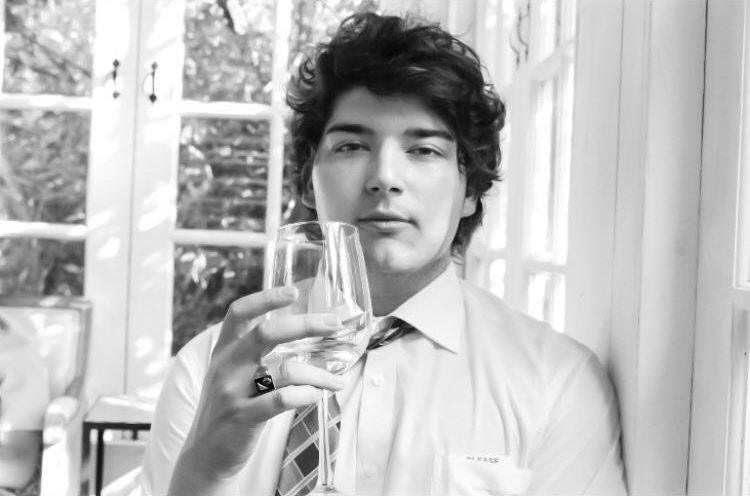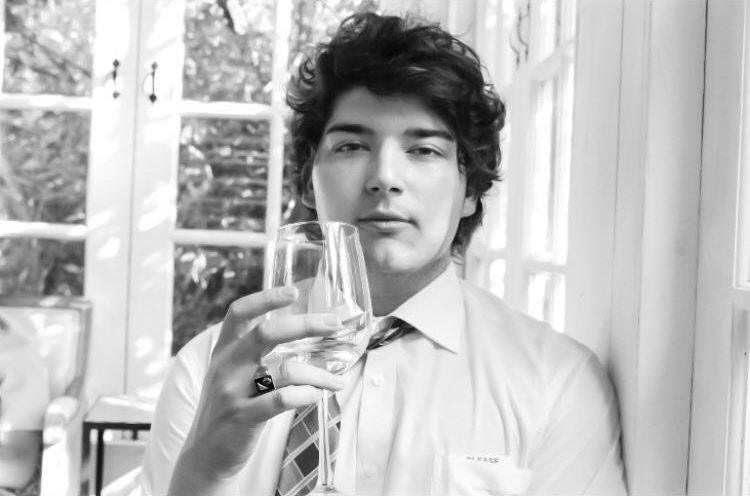 Today we'd like to introduce you to Daniel Sliwa.
So, before we jump into specific questions about the business, why don't you give us some details about you and your story.
Photography didn't start as a cherished art form for me. Originally, it was simply a means to an "easy A", during a Senior Year of High School with a lot of wishful slacking off. Needed an elective credit and traditional film photography seemed the easiest route to take, but it quickly knocked me on my ass, dragged me through the mud and greeted me with countless ruined negatives and floundering for a C. Being a perfectionist, this near ruined me. How could something as simple as pressing a button to be so challenging?
After finding the only disconnect with the required readings, I sought out imagery that spoke to me. Photographers who I could mimic, learn from and then fashion my own eye. The hyperrealism of David Lachapelle, crossed with the raw and tense mood of Annie Leibovitz, was always what I'd return to. The lavish and the lived in, rolled into one. It was then I began to pick friends to adventure off with a shoot. Growing up in the overly dry and conservative town of Elmhurst, IL lead me to appreciate the more dilapidated and rustic feel of environments. Always chasing after formed images that speak of the otherworldly- my expertise rapidly improving; until I soon graduated with honors and scholarships.
What was initially a joke, soon turned into an obsession. Continuing into the realm of digital film, and taking my skills with me to Southern Illinois University, Carbondale and studying further, but ultimately dropping photography after only one class. Realized that once the foundation is formed, the rest really stems from one's artistic and stylistic choices and not from spending thousands and thousands on a degree. What I did gain from college though, was amazing internship options and was soon photographing the sets for the American Film Institute during a summer stay in Los Angeles.
The city spoke to me and offered such a diverse range of feels and flavors that I fell in love and returned as soon as possible. My camera leading me everywhere from Pamela Anderson's Knighting Ceremony to underground rap and reggae shows. Being dubbed "The Perfect Wallflower", by many as one DJ put "You know when to give your 2 cents, but better yet when to shut the f*** up and speak with your eye". Fashion photography soon followed as well as performance art/dance work. Quickly being published numerous times and starting a Nightlife Dance/Burlesque series during my time at LA Weekly. No matter where I am, as long as I have my camera, I'm home. And LA is all there for the capturing.
Has it been a smooth road?
It hasn't always been a smooth road- It never is, and still isn't exactly perfect, but my worries today are much less of those yesterday. Up-rooting my whole life to move to a dingy & smoldering apartment in Valley Village (it was one of the hottest summers) isn't ideal. Being a visual artist as well doesn't always lend to your social abilities. I'm fortunate to know lots of wonderful people and be accepted into many groups, but I have a high social anxiety. I'm great in one-on-one discussions, but group moments are a bit more difficult for me.
This anxiety, as well as the LA party scene lead to varying levels of alcoholism. I was at my worst during the end of 2016, notorious for blacking out during nightlife shows and waking up the next morning (not remembering a single aspect of the show), only to luckily be greeted with 1,500+ images, all supreme and in crystal clear focus. To this day, I still believe my blackout photography was some of my best work.
However, after various incidents, I've been alcohol-free for 9 months now, as well as expanding my business to various ventures and new markets quite successfully. Struggles from time to time, part of me wondering if I could have or could be doing more image-wise, but I always use that as a fuel to keep the fire burning and the shutter clicking.
So let's switch gears a bit and go into the Daniel J. Sliwa Photography story. Tell us more about the business.
Daniel J. Sliwa photography is a photographer and graphic design business, focusing on capturing fashion/event/performance as well as formulating and executing various multimedia work for different brands. I (or one of my trusted shooter hire-ins) will work with the client or business to get in their headspace, negotiate any circumstances, and then strive to exceed any and all expectations.
Pending the client's needs, have done something as small as a quick hour shoot, to something as big as formulating, planning and shooting a 6-month visual campaign for a lifestyle brand, as well as providing consultation on the rollout of the content. Would like to limit my clientele focus, but do love to keep the workload diverse and constantly develop new creative multimedia solutions. Very proud of the flexibility and adaptability of my company.
I do specialize in alternative fashion and nightlife event photography. Think that really sets me apart from others, as I can work with both natural lighting and studio lighting, but I tend to favor the run-and-gun on location small teams for work. Studio with two dozen people on set is convenient, but I feel I really begin to lose touch with the model. Being on location, with an open model whose willing to experiment with looks and means (and we can bounce off one another's energy) is when I'm at my best. And the company's like it as well because I can keep costs low, but the images as imaginative as can be.
How do you think the industry will change over the next decade?
I see the industry going downhill in the next few years, with the focus shifting to online platforms & presentation and even further accessibility to cameras. The beautiful thing about photography is that the next big artist can be some 13-year-old girl in Kansas, who takes astonishing landscape photos. The worst thing about photography? Is, sadly, also this aspect. Technology has given us the means to more readily plan, capture, present and captivate audiences with our work, yet the number of pipelines to sift through is daunting, to say the least. Everyone fighting to be seen and heard.
When there is a surplus of artists and entrepreneurs, it's only more difficult to build lasting connections and develop an appreciation of the form, because there simply isn't enough lifetimes to consume it all. Unveiling work now being designated or Instagram scrolls. Planning a gala, whilst striving to get more Facebook attendees (who most likely won't show anyways). The art form itself losing feeling as we all fight to make audiences feel the most.
As much as I love photography, I can't see it getting better from here on out. It's really no question of how one can innovate. How can I arrange certain work, present certain work or sell certain pieces in new ways? Better yet, doing so, without relying on any gimmicks. In the end, I just want the images to speak for themselves, which is troubling over the noise of all the other artists out there. Both renowned and those playing with a cell phone camera in their backyard.
Contact Info:
Website: danieljsliwa.com
Phone: 6304640067
Email: danieljsliwa13@gmail.com
Instagram: danieljsliwa_photo
Image Credit:
Coco Ono, Miss Marquez at LACMA, Pan Am Experience at Air Hollywood, Mila Spigolon, Miss Miranda at Tease, If You Please, Brynn Route at The Old LA Zoo, Monica May at The Old LA Zoo, 'Wild Party' Production at Complex Theatres
Getting in touch: VoyageLA is built on recommendations from the community; it's how we uncover hidden gems, so if you know someone who deserves recognition please let us know here.