Today we'd like to introduce you to Daniel Clay Fox.
Hi Daniel, we're thrilled to have a chance to learn your story today. So, before we get into specifics, maybe you can briefly walk us through how you got to where you are today?
I moved to LA in 2016 with a BS in Film & Television Production with a focus in Producing and Directing. I was initially intimidated by the nature of freelance and was determined to find a steady desk job to begin my career in Los Angeles. After a long journey of applying to many entry level jobs with not much success; I swallowed my fear and entered the freelance community. Ultimately I knew that freelance was where I belonged but I definitely needed a push to make that leap of faith.
I picked up a job shooting digital content for the basketcase formally known as AwesomenessTV. After a short time an Art Department opportunity arose to decorate a few car interiors with festive holiday decor. Because I'd always been very into Christmas and the holidays I was immediately interested. They clearly couldn't afford any real Art Department so it was my opportunity to pounce! After doing that job my eyes were opened to Art Department in a way they weren't in college, or ever frankly. I've always been a very crafty/ DIY person and whenever I would produce a project in the early days, I would always make the props, set dec, etc. For me, it was a no brainer. I loved all of it from writing the story, building it, to filming it. Initially Art Department, and the many talents associated with it, was not on my professional radar as much as it was just the way I lived my life. After my first Art Department gig I felt like, "why didn't I think of this?… I've always been doing this type of thing." But the film industry in practice is much different than the industry in theory. I was able to attend three different universities for film: Quinnipiac University, NYU Tisch and UT Austin. I was able to see three very different approaches to teaching & understanding storytelling, media and communication as a medium and art-form. But even with that, walking into LA and working in the industry there's a lot to learn about how it all practically has to go down. That learning curve is what I think I was most intimidated by initially but it has been an incredibly rewarding and challenging journey so far. What I've learned and the perspectives I've gained over the past five/six years has proven consistently surprising and intriguing.
After my first Production Design job I made the rounds Art Directing, Set Dressing, Production Designing for a lot of digital content companies like DreamWorksTV, Viacom, Netflix, Nickelodeon. I decided to take advantage of the digital bubble I found myself in and began to build an artistic community around the work. My production insight proved very valuable in the digital community. I found myself working in a world of content creation that was largely unattached to the traditional discipline of Film & TV producing. I saw the negatives and positives of that on jobs. After growing some roots in the digital community, I began to branch out to short films, music videos, television, commercials; it was all opening up. All the while I was trying to strategize how to navigate the digital frontier of storytelling; for my career but also for my life as a storyteller. How do I gain access to this crucial vein of exposure, without burning out or losing my soul long term?
My biggest beef with LA was and always has been how expensive it is to have a consistent place to sleep and eat. From 2016-2018 I could not justify paying more than $900 in base rent in whatever living situation I could pull together. Mainly because I wanted to continue to build my career; buy tools, work assets, etc. I spent all my savings trying to find work when I first moved so the stakes were high. Now I was finding a lot of success but I knew I had to sacrifice a lot of comforts to continue building my career. I stayed in living rooms of 1 bedrooms, split rooms in a three bedroom with six people, detached back houses, crashed in dens, spare bedrooms, my car, garages; anywhere I could. I worked my ass off and I loved it. But figuring out how to be available for work; living, paying bills, buying groceries was proving to be the hard part. The actual networking aspect of the industry was proving much more doable than keeping rent covered. I quickly learned that having assets be it camera equipment or props was incredibly valuable, possibly essential, in a place where even successful freelancers worry about affording their lives. The money I was saving by sacrificing a reasonable living situation was allowing me to afford a small storage unit. I collected props, tools, and art department assets that I was able to use on jobs and rent out to others to use. And while I loved my work and the hustle to succeed and grow, the sacrifices I was making in my life were having more and more of an effect on me.
After just two years of freelancing as a Production Designer and Prop Master, I decided that long-term freelance was not worth it unless I had something bigger than myself under my belt supporting my pursuit. Conquering the incredibly long hours and intense expectations was something I loved about freelance work but at the same time I realized that it isn't a sustainable work environment; for anyone. Of course, we all know the entertainment industry is an exploitative industry but again, it's much different in practice than it is in theory. I decided that I wanted to open a small prop house/ studio as a way for me to continue moving forward long term in the industry.
Through my experiences I've seen that a lot of the resources Art Departments have at their disposal do not or cannot cater to the largely growing digital and indie markets. I feel like the incredible power & magic of "Art Department" is not accessible enough to the growing community of people creating content and telling stories. I think it's a fine line to walk, being accessible and also avoiding being taken advantage of; for industry reasons, but also socioeconomic reasons. Needless to say it's a little complicated but I saw that all it would take is someone caring about it for there to be some kind of creative solution. At this point, 2019 hit and I was doing a wide variety of work. I branched out to more music videos, fashion films, feature films, crime documentary series, and even more kid's content. I was ready to find an official space for the prop house and landed a great spot in Canoga Park. A decent sized workshop in an industrial park in the valley. It was a perfect launchpad.
Shortly after moving my assets into the unit, I knew I was going to need a business partner to make the business what it needed to be. After a lot of creative problem solving and brainstorming, I had honed in on the official business plan. I wanted to open a small prop house and workshop called North Pole Props. We would be a prop house and rental house that would be based entirely online. People could browse, select and order everything online; even get the order delivered depending on the size. Alongside that, North Pole Props would offer different levels of subscription services giving members access to workshop space, tools, services and discounts on rentals. Creatively, I felt that Art Department people were a lot like north pole elves; creating magic behind the scenes, being creative & ingenious at the same time and in no time. All hallmarks of a great Prop Master, Production Designer or Art Director… I wanted to open up that creative magic to more people in the entertainment industry and out. While also providing a specific brand of support to my fellow creatives.
I reached out to a colleague and fellow storyteller that I respect and look up to Jay Dizon. He shared the vision of developing and supporting the creative community in LA as well as having an outlet to create unique props and set dec. I was beyond lucky that Jay was interested in coming on board. His experience and talent are crucial to the ultimate vision of North Pole Props. Luckiest of all he agreed to name the business North Pole Props. We spent the last half of 2019 organizing and strategizing. Even when Covid hit the industry in 2020, we continued to develop the business. As of July 2020, we have officially been North Pole Props LLC and proud to be open for business even after everything the pandemic offered. We expect to launch our online store sometime this year while we finish setting up our facilities.
When the pandemic hit I had to move out of the city to keep the pursuit going. I moved to New Mexico to be closer to family. Quality time with them became my world during that scary time. I commuted back and forth from LA to NM for the entirety of 2020 for work and prop house business. Given all of that I was still able to save more money commuting than living full time in the city… As of now, I am back in LA full time. I am converting a box truck into a mobile apartment & workshop to finally solve the balance between rising living costs in the US and growing a new business that supports creative change. North Pole Props is open for business and is continuing to develop with exciting growth on the horizon this year! I love working and collaborating in Los Angeles but I am always looking for that long-term solution for a comfortable life. While I continue prop mastering, production designing and fabricating, I am hoping to open up a second North Pole Props location in another state in the coming years. Obviously, it's one step at a time; but I have big plans for North Pole Props in the long run. One of my core values continues to be supporting creativity in all people through my work and life.
Alright, so let's dig a little deeper into the story – has it been an easy path overall and if not, what were the challenges you've had to overcome?
My biggest obstacles haven't been what I expected. When I thought about my career path as a storyteller, I always knew it would be hard. Getting into the industry is challenging, meeting the right people, getting into the right rooms, etc. But living in LA, just being here, proved much harder than I had hoped.
I had to learn that the biggest obstacle of working in LA is LA itself. And accepting that I'd say is one of the biggest challenges of all. In a lot of ways not accepting that has gotten me to where I am. So while it has been the biggest challenge I have faced, I have grown a lot learning how to survive in Los Angeles.
Thanks – so what else should our readers know about You and North Pole Props?
I am a freelance Production Designer, Prop Master and Producer. North Pole Props is a prop house and workshop that specializes in prop, art/ decor, tool rentals. We rent to anyone trying to create something special. We offer rentals & services that apply to all kinds of work for Producers, Artists, Event Planners, Business Owners, Students, etc. Our goal at North Pole Props is to cater to creators from all kinds of backgrounds with a variety of resources.
North Pole Props roots are set in the entertainment industry. What that means is we have a high standard of work ethic and commitment that we apply to all of our endeavors. We'd like to help people create what they want while saving them as much time as possible. Because we are more than just a prop house we can focus on offering affordable assets and services to people that larger rental houses cannot.
We are focused on supporting the artistic community in LA and allowing more people to create what they love. Eventually, we want to extend that creative freedom to people all around the US; with each location serving as a creative resource for each community that it resides in.
We are planning to launch our online store in 2022, but our social media is live now. Currently we take orders over the phone and email. We will consult with the client on what they need and we get back to them with everything we can offer.
We love surprises, fun facts and unexpected stories. Is there something you can share that might surprise us?
My alternative plan to moving to LA was to enlist in the armed forces to become a helicopter pilot. I ultimately decided that the four years right after college were too important to give to the military so I decided to give them to LA. But I'd still like to learn how to fly a helicopter before I kick the bucket. Maybe not so surprising but fun: I'm also developing another company that will create unique games, decor and shirts as fun merch for gifts and more! One step closer to making and giving gifts for a living… or dare I say, becoming a real life Christmas elf?
Contact Info: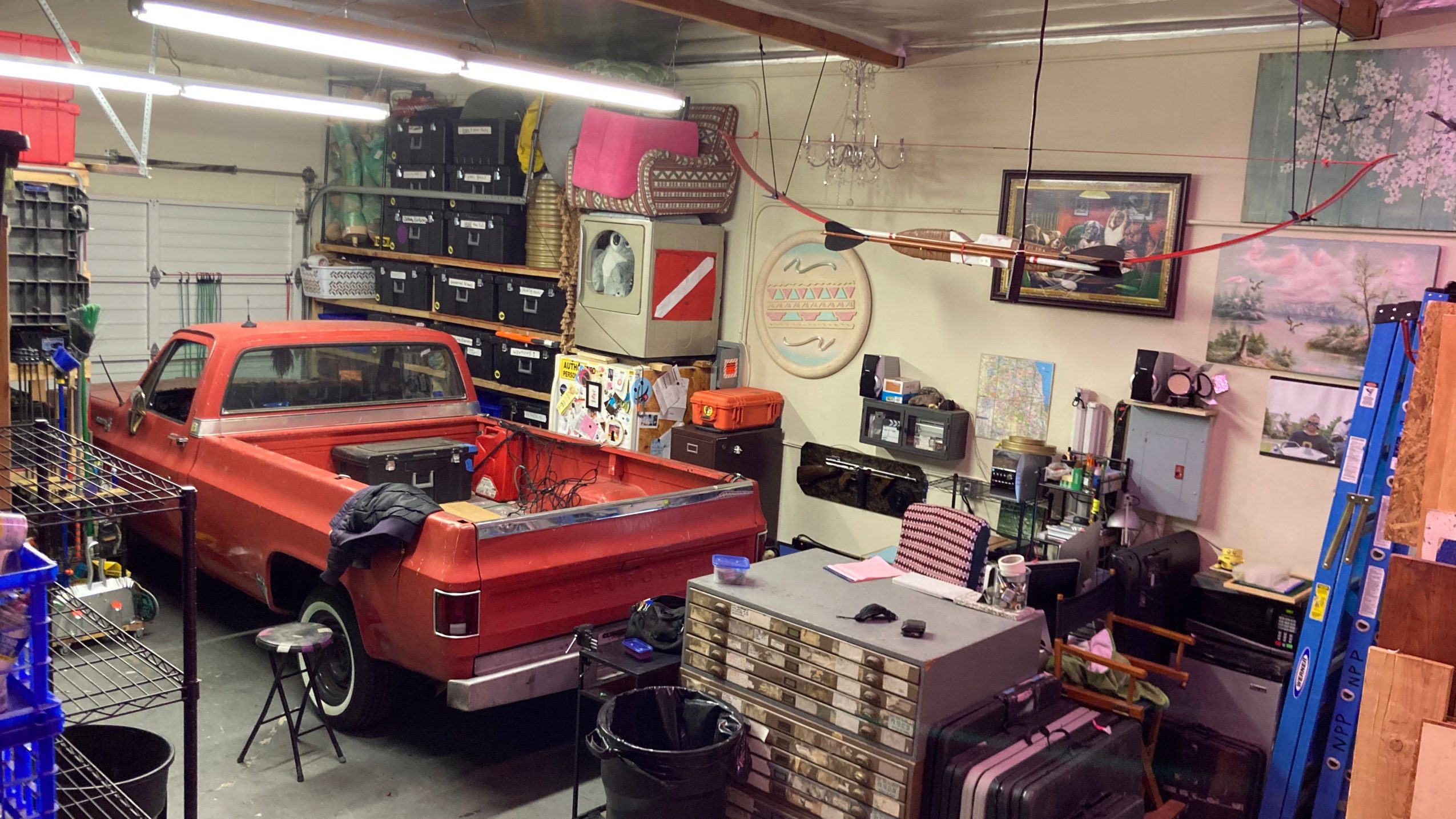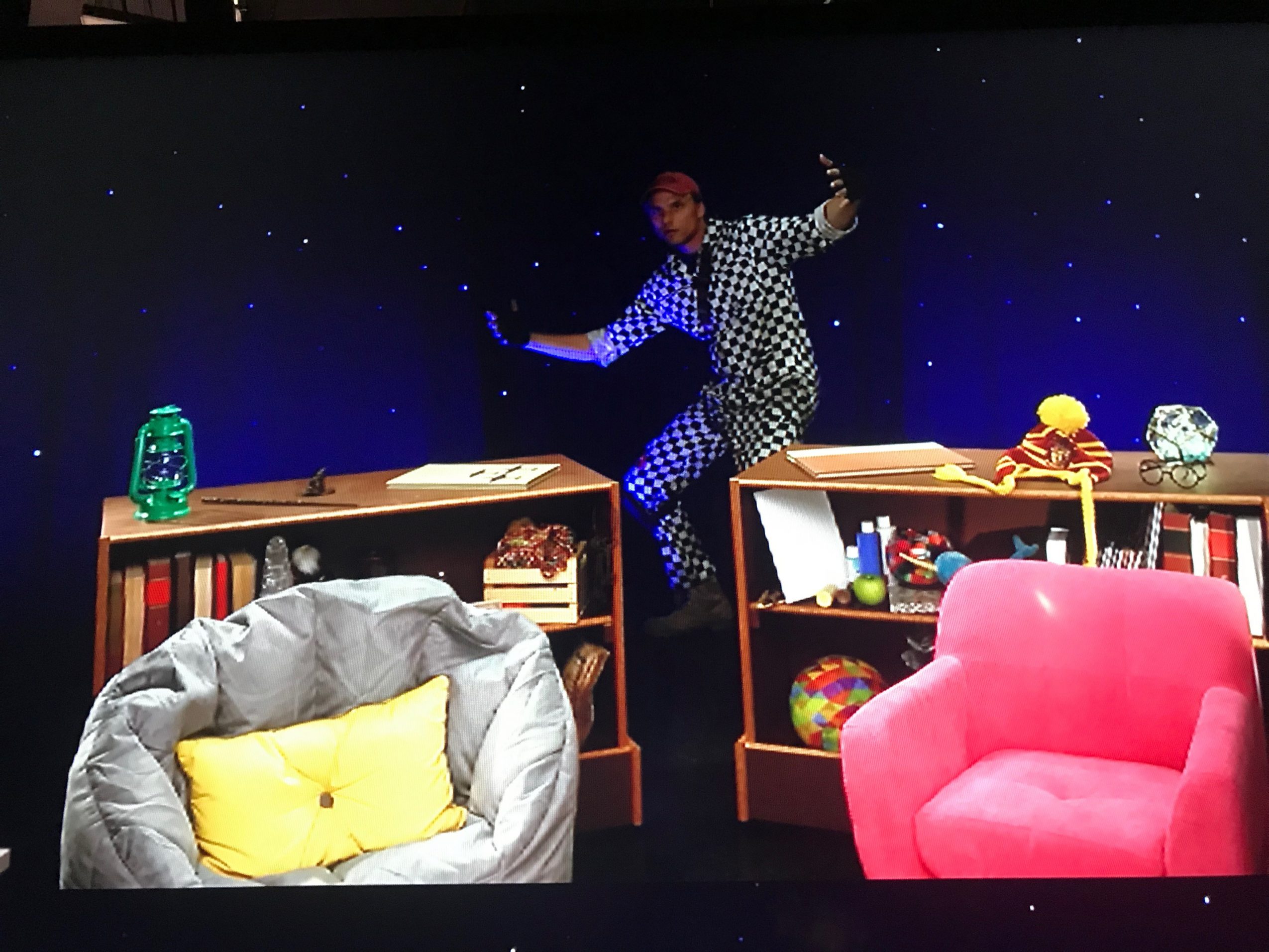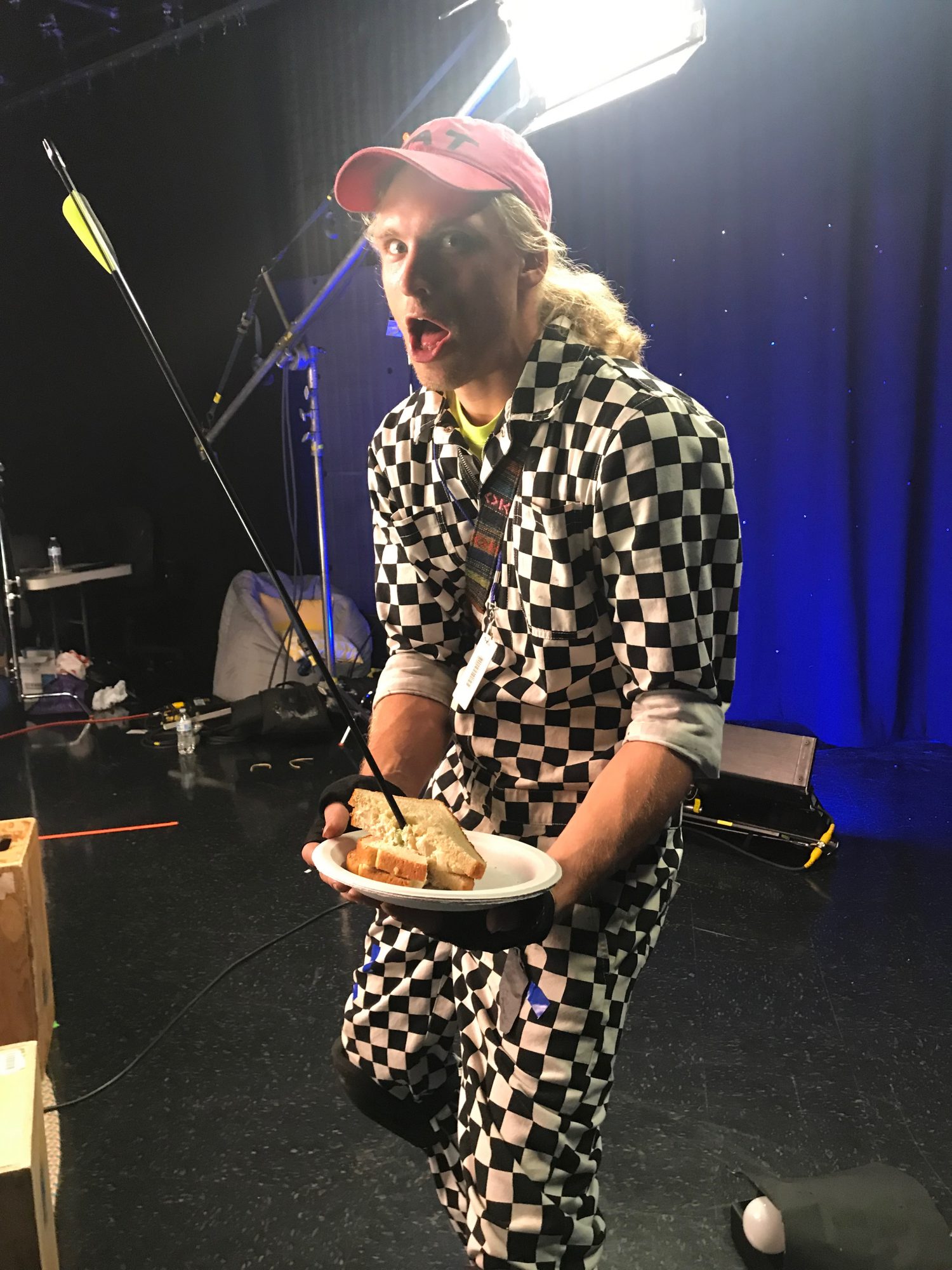 Image Credits
Dave Wilwayco, Oz Ozmen, Vicki Klein, Marian Nusser
Suggest a Story:
 VoyageLA is built on recommendations from the community; it's how we uncover hidden gems, so if you or someone you know deserves recognition please let us know 
here.