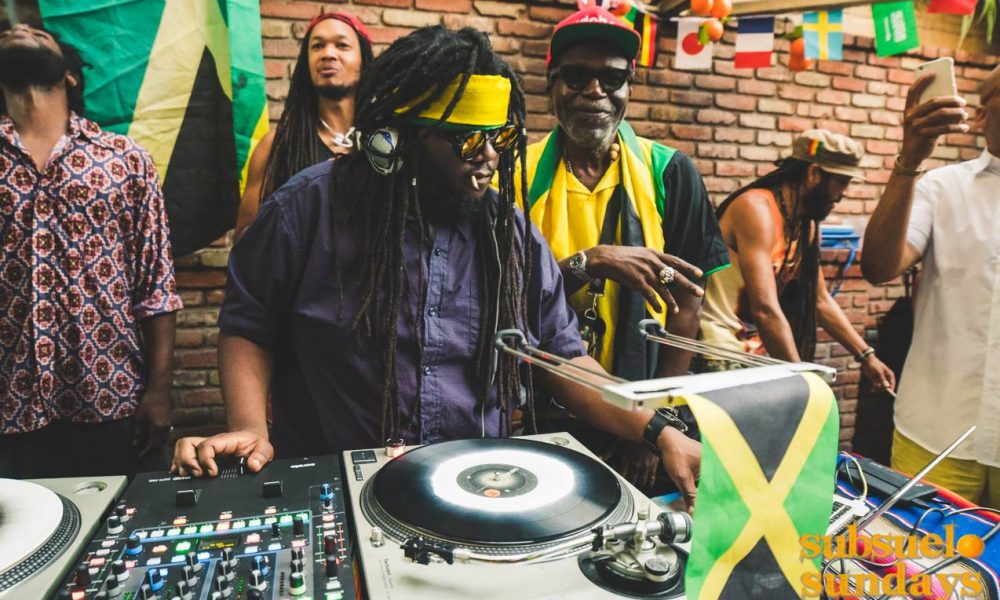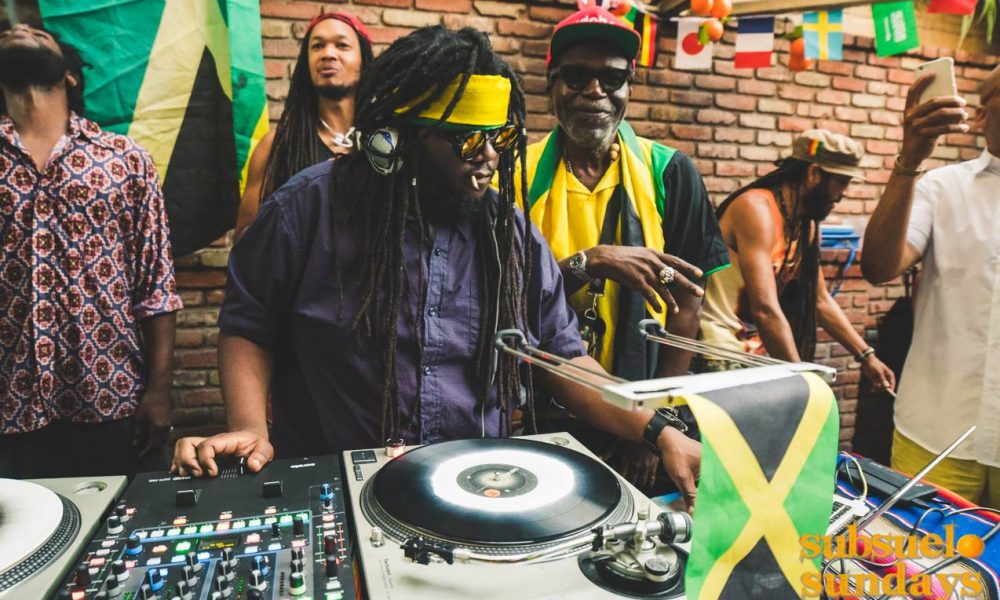 Today we'd like to introduce you to Daniel Crooks.
Influential, original, bold, progressive, fluid, and full of enchantment are the vibes that are constantly experienced by all who encounter the talent, wonder, and craft that is DJ Crooks.
With a plethora of mediums in which his creativity is expressed, DJ Crooks, born Daniel Crooks in the late 80's, hails from Jamaica's proud capital of Kingston. As a youth, his ever evolving environment aided in building a foundation that can still be felt in the "energy" at any event or project he's a part of. Equipped with the innate love for music and curiosity for the greatness of his own potential, Crooks, as all his family, friends and later fans would refer him as, used his educational experience to expand his knowledge. As an Ardenne High Alumni, Crooks transited into what was initially thought to be a complacent and comfortable life. It wasn't until one day in an IT class he woke up! Literally. He had fallen asleep in class and when awoke he had an epiphany. If his love of music that began long ago with a record player from his grandfather which introduced him to diverse genres of music, could be coupled with all the "rubbing shoulders" with some of Jamaica's most loved entertainers including Jesse Royal, Alkaline, Leftside and Natural High along with a passion for business he had to have a higher calling. There was no way the culmination of his journey would end at a retirement party 40 years later without knowing what it was Jah placed him on Earth to do. That there was more to his life and usefulness of his talents, skills and spirit than the cold response of the metal in technology. That Jamaica in all her suffering has risen and continues to exude the beauty of her culture to the world without her due credit. That for long enough other people have documented what was his namesakes legacy found in the very life changing aura released when the sweet sounds of Jamaica's shores and people come together in harmony with the universe.
He knew his Purpose.
Connect people with the proud culture of Jamaica regardless of their cultural origin.
Yes, that was it. As a youth he had already started burning CDs, taught himself music production using virtual tools such as Automix and Fruity Loops and marketing his own mixtapes. That initial investment in believing in his own capabilities, led to hosting his own class parties, giving rise to his notoriety for good vibes and his now signature ability to get party goers reveling in the moment when ad libbing on the mic, which reinforced his goal of becoming a professional disc jockey locally.
He knew he had to take it to the next level. To do something drastic. Daring. What better move to make than that over 2,000 miles away from the comfort of the life that was prepared for him.
So with his sights set on the empty throne, in 2007 at the tender age of 18, he left Jamaica. He relocated to New York. He began infiltrating the dancehall scene as the number one videographer for Caribbean events in the city, as Maverick HD.
He retained work with Mystique Lounge, in the heart of The Bronx, which hosted Gyal Flex Wednesdays with founders of "The BX Dream Team" Platinum Kidz, DJ MadOut, Broadway Sound and DJ Blazer. Initially brought on under the cloak of "videographer" he noticed the early crew was there, but lacked the essence that is quality music settling with entertainment by CDs. With that small insight, he challenged the established system and dared defied senior veterans by doing what only the brave could find the faith and strength to do.
He plugged in his laptop.
And like young Arthur pulling the sword from the stone, a King was born.
He established work there and began to diversify his portfolio by adding "Radio Personality" to his repertoire when he secured a position with Real Deal Radio, and usefulness as a reputable producer and studio engineer while at 5Stars Recording Studios also located in The Bronx. Notable artists such as Baby Chris aka Jus Chris, I-Octane, and Papa Michigan were among the first to witness the beginning works of zealous Crooks.
The year is 2013, and after completing a mix tape for Boozy Bee project titled The Strong Will Survive, Crooks was invited to come to California to do more projects. Armed with the ambition of success and prepared by the journey that is the past, Crooks accepted the invitation and begin to establish himself on the West Coast by DJ'ing Reggae Fridays at Coley's Restaurant, Jamaican Cuisine served in North Hollywood, CA, alongside Firgo Digital and his previous East Coast connect Papa Michigan.
With his charismatic nature and infused blends of music represented from all creeds of life on Earth, the entity that is DJ Crooks helped to secure the sounds and brands that behind today's best Reggae, Dancehall, Afro Beatz, Caribbean, Latin, Hip Hop, R&B, TRAP and EDM parties and nightclubs such as Jamaican Gold, Avalon, Los Globos, Union, Savoy of Inglewood, Project, Pum Pum Tuesdays, Controlla Thursday, Premier (now Club Aura), Room 86 (now The Genesis), a host of after-hours spots all over Southern California and numerous hosting engagements such as Boomyard LA and Bless Up!
Meanwhile wearing the already encompassing hat of DJ, Crooks also worked diligently with other artist out of Jamaica here in Hollywood and networked with several of the industry's key players, and developed his vault of riddims voicing artists in the roots-reggae-dancehall industry such as Makonnen "Maki-B" Hannah, Darius Talras, RSeenal, Jay-5 Flow, Patwa, KK Holliday and Teflon. With a global presence aided in mutual collaborative works with dynamic duo Crazy Hype and Oceana with record hits "Brace", "Can't Stop Thinking About You", and "MVP" Crooks has been able to touch the international market and masses from North America and the Western Hemisphere to the UK, Orients and of course Mama Africa.
Distinguishing his sound and style from the typical stereotyped "Rastafarian" and all that comes with that lifestyle, honor and title. What initially started out as a collection of works to aid in self-reflection and to document the journey for spiritual reconnection to his roots an expression of this was created. Listeners now can tune into his own radio show titled "Rockers Room," post weekly to other platforms such as SoundCloud, MixCloud and his website www.thisisdjcrooks.com to stay plugged into this experience and share the positive vibrations of Reggae. The mixes include interviews with artists, DJs, producers and presenting Roots in its classic refinement reminiscent of those found deep in the memories of those that appreciate the entertainment and edification that is Roots Reggae.
Crooks continues to set a high standard for reggae-dancehall selectors worldwide. His years of experience, seamless mixes, gregarious disposition and natural ability to get the party started and keep it going makes him one of the most sought after DJs in Los Angeles, not only for his good vibes but his diverse network of fans and followers transcending the typical confines of Caribbean entertainers
Has it been a smooth road?
Thankfully I'm still blessed to be alive. It's a lot of focus and hardworking, but I've feel like I'm still only beginning! Many people felt like my actions and dreams were too bold, it's theirs that aren't bold enough.
So let's switch gears a bit and go into the DJ CROOKS story. Tell us more about the business.
DJ Crooks is known for providing authentic Reggae musical experiences. What sets me apart is my ability to curate a safe, fun, environment while staying true to the Roots of the culture.
How do you think the industry will change over the next decade?
Reggae and dancehall has been on a progressive growth around the world. What I hope to provide is a platform for musicians and content creators of the culture can have more mainstream exposure.
Pricing:
$300 to Book DJ Crooks for a private event
Contact Info:

Image Credit:
Photos to FarahStop
Getting in touch: VoyageLA is built on recommendations from the community; it's how we uncover hidden gems, so if you know someone who deserves recognition please let us know here.