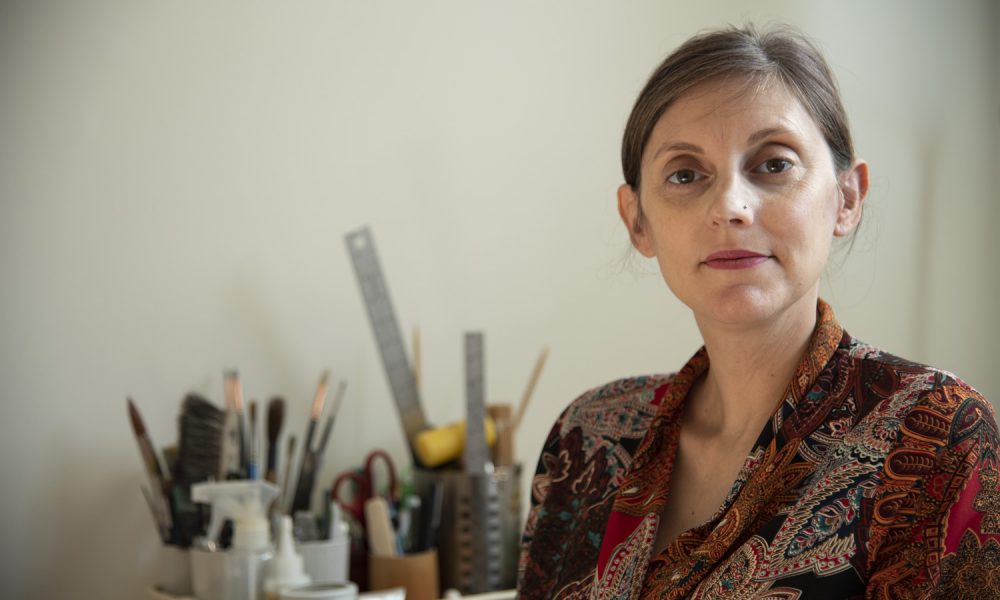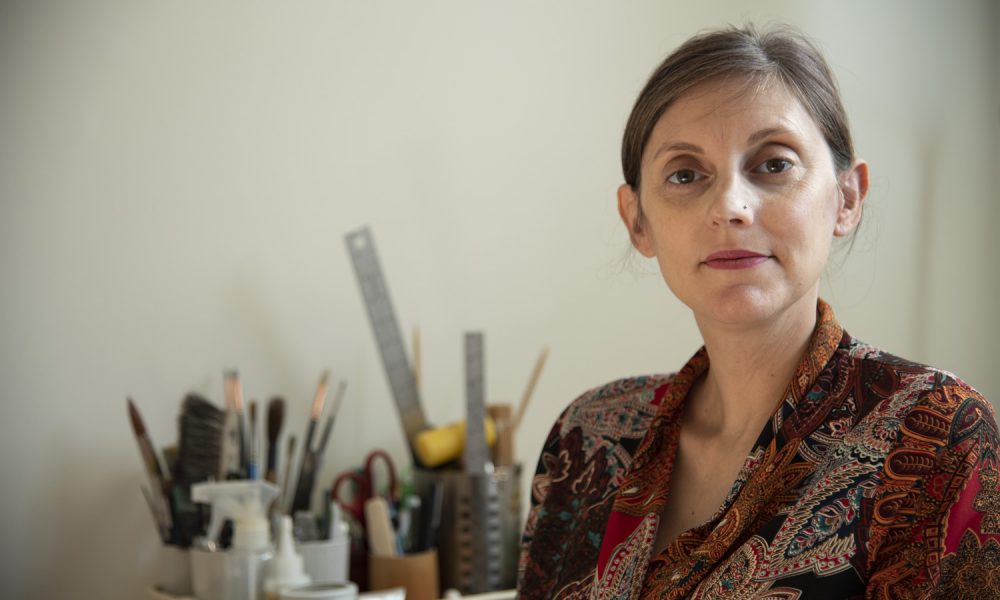 Today we'd like to introduce you to Dani Vinokurov.
Thanks for sharing your story with us Dani. So, let's start at the beginning, and we can move on from there.
I am lucky that my creative endeavors have been nurtured by many sources throughout my life. Starting from my childhood throughout my adult life, external influences have helped shape my career as an artist. As a kid, I was surrounded by art. My father is an ardent painter and cartoonist, and he would often sit all of us down to draw a still life after dinner even though my sister and I were still in high chairs. Needless to say, creativity was always encouraged in our household, and this put me on a path of artmaking.
In addition, growing up in a small coastal California town has had a profound impact on my work as an artist. Time spent at the beach and mountains has permeated my work, and the natural world is always present in everything I make. It has also made me mindful of the impact humans have on their environment. Therefore, I recently decided to donate a portion of the sale of each piece of my work to The Nature Conservancy and the World Wildlife Fund. It is empowering to know that my work can help give back to organizations and causes I feel passionate about.
Throughout elementary and high school, I leaned towards visual arts. My doodles and drawings became famous amongst my classmates. So, it was no surprise that when I left for college, I would end up majoring in a creative field. My first major was creative writing, but I quickly switched to graphic design which satisfied my need to tell stories and influence people in a visual manner.
While attending grad school in Savannah, GA, I ended up taking a class in the Fiber Arts department and fell head over heels in love. I learned weaving, dying, embroidery and pattern design—techniques I regularly include in my collages.
In 2006, I moved to Los Angeles with my (now) husband to pursue careers in the arts and music. My husband is a constant inspiration for me, I think two artists in the same household pushes you to be more creative, work harder, and be intensely productive. The shared dream of working for ourselves one day keeps us passionate about our mediums and keeps us encouraging each other to never lose sight of the vision or the excitement for our career paths.
Has it been a smooth road?
In general, I don't think the act of making art is a smooth road. How can it be when the act of creating is so close to the heart? For me, the creative process is emotional. This can be messy—sometimes it's happy and passionate, other times, it's angry and hate-filled, and at times sad and melancholy. For me, making art is about how I digest and visually interpret my feelings about what is going on around me. It's bound to be a bumpy road. At times, I've questioned what I'm doing and why—bringing my work to a standstill.
These dry spells used to put me in a serious funk. But now, after several periods of introspection rather than expression, I'm learning that these moments happen to help push me forward as an artist. Questioning forces artists to examine their work at a deeper level and those who confront the unknown head-on are able to maneuver, adapt, and challenge themselves to make new things. It's never easy, but I always manage to make it to the other side, and in my opinion, the artwork is that much better for it.
We'd love to hear more about what you do.
I am a mixed media collage artist although I work from entirely handmade elements and objects. I incorporate tiny ink drawings and patterns, embroidery and weaving, intricate papercuts, and watercolor washes into my work.
For the past eight years, I've worked on mostly very small collages. On average my work is approximately 3 by 5 inches. However, recently, I've been working on a much larger paper (of course, all the elements are as tiny as ever). I find working with more real estate gives me the freedom to use whitespace more effectively and gives me room to create more elaborate environments.
I enjoy the challenge of working on a very small scale. I think I'm particularly drawn to small because I find that tiny objects become precious and I'm able to transform rather mundane elements into something special due to the size I'm creating them in. In addition, small requires my viewers to get close to engage with the work. As an introvert, this allows me to create an intimacy with my viewers.
It's my way of opening up and being vulnerable with people. I love the idea of drawing people in—my work is very much about falling down the rabbit hole. Hidden elements sometimes take viewers multiple times to see. I love when my collectors have aha moments realizing I've tucked a tiny object into the work that they never noticed.
Where do you see your industry going over the next 5-10 years?  Any big shifts, changes, trends, etc?It will be interesting to see how technology will affect the art industry in the next 5-10 years. While not a common medium for artists yet, I see virtual reality being a whole new way to experience art. Can you imagine exploring or interacting with my collages in three dimensions?!
Contact Info:
Getting in touch: VoyageLA is built on recommendations from the community; it's how we uncover hidden gems, so if you know someone who deserves recognition please let us know here.