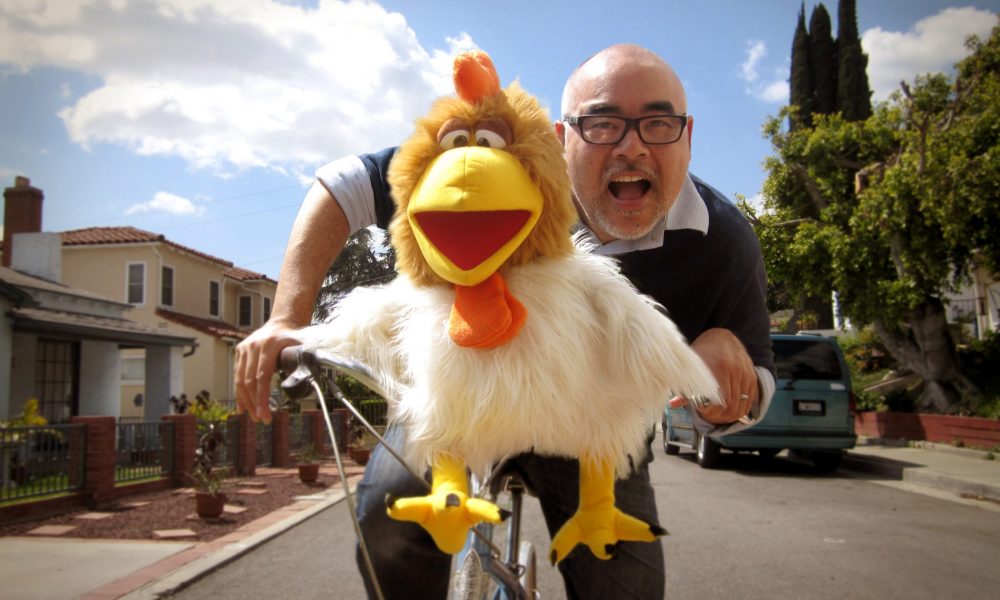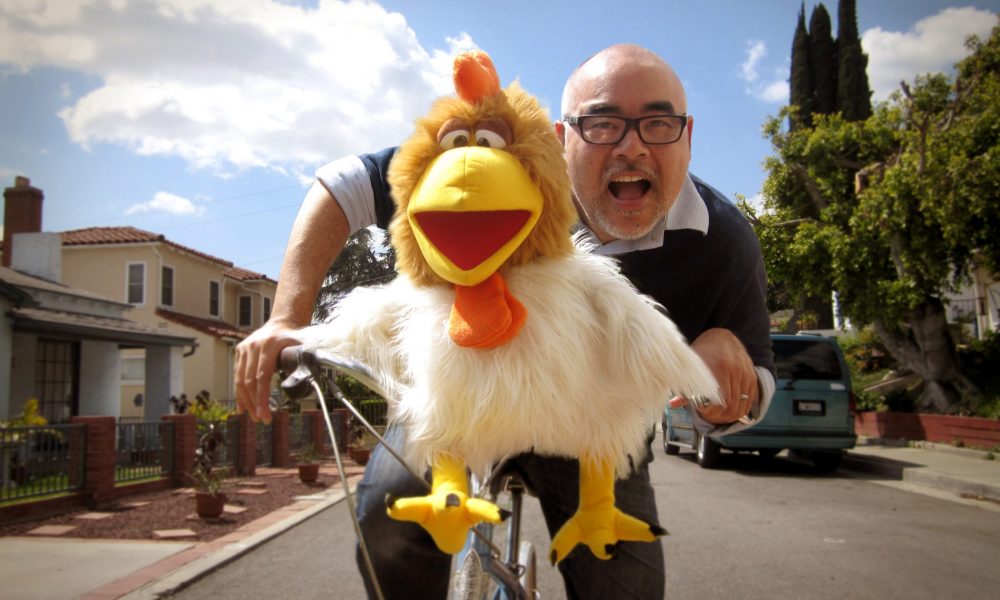 Today we'd like to introduce you to Dan Santat.
Dan, let's start with your story. We'd love to hear how you got started and how the journey has been so far.
I grew up in the small rural town of Camarillo in Ventura County just outside of Los Angeles. I was just one of a small percentage of Asian kids in the community and one of only a handful of Thai-American kids. It was clear early on in my life that I loved to draw, and I spent most of my time coping pictures from comic books and TV shows. However, art was never an option for my future because my parents wanted me to be a doctor just like my dad, and so after high school I headed off to a four-year college (UC San Diego) and earned a degree in Microbiology thinking I would pursue a career in dentistry. All my friends in college, on the other hand, could see that I had a real passion of art and convinced me to apply to art school just to see if I could get in. The nagging worked and I drove all over San Diego looking for drawing workshops so I could assemble a portfolio and ten weeks later I applied without any formal art training and I got into the Art Center, College of Design in Pasadena and I accepted. My parents were surprisingly very supportive of my decision. I graduated in 2001 earning a degree in illustration, and right out of school I went out and got my first job at Activision working as an artist in the video game industry.
While at the company, I went home after work and I would do freelance illustration jobs for editorial magazines and ad agencies. I also dipped my toe into the art gallery scene showing in galleries such as Gallery 1988, and La Luz De Jesus, just to name a few. A year out of art school I went to a children's book conference to show my work and a rough dummy version of a book I was working on and it got picked up by this editor, Arthur Levine, who I quickly discovered was the editor of the Harry Potter series, and I got my first two-book deal. My first book, The Guild of Geniuses, was published in 2004, and a few months after its release I was contacted by a Hollywood agency who was interested in representing me for film and TV. I agreed and a few months later I pitched my first show idea to Disney and it got optioned, and then in 2006 my cartoon show, The Replacements, premiered on Disney Channel and it ran for three seasons. I was suffering from a lot of impostor syndrome and I had a lot of anxiety overachieving so much success in such a short amount of time that I kept all my jobs and was running all over Los Angeles frantically going to each place of work. I lived in Pasadena at the time and from 10 AM to 7 PM I would drive to Santa Monica to go work at the video game company, and then from 8 PM to midnight I would drive to Burbank to work on my show, and then from midnight to 3 AM I would work on books and editorial work.
After about two years of doing that I quickly burned out and I eventually left the video game company, and the cartoon show after the first season, and focused solely on children's books so I could work at home and spend more time with my family. Around 2010 I was contacted by Google and was offered the Creative Director position of their Doodle Department. I turned the job down wanting to really take children's publishing seriously and I feel like it was the defining moment of my life. I had made the decision to invest in my own personal interests rather than continue in a path of job security. Five years later I won the Randolph Caldecott Medal, followed by a few other state and national awards, and have appeared on the New York Times Best Sellers list on many occasions. I haven't looked back since.
Has it been a smooth road?
For the most part, it's mostly been smooth sailing. The entire 18 years of my life working as an artist felt like I was hopping from one amazing experience to another. The only real struggle I faced was my own insecurities as a person as I was always waiting for the other shoe to drop thinking I was undeserving of my accomplishments. What goes up, must come down. I became a workaholic trying to stave off any possible karmic energy that felt like I was having too much good fortune and needed a balance in the other direction. I would say that for about eight years there was a period of time where I averaged four hours of sleep per night constantly stressing out that the next day was going to be the last day I ever worked because everyone would discover I was actually an impostor. This obviously led to some personal health problems and it has only been within the last two years or so where I've managed to allow myself the luxury of slowing down and convincing myself that everything will be okay. In essence, the only struggles I've ever faced in life is that I've been my own worst enemy.
We'd love to hear more about your work and what you are currently focused on. What else should we know?
I graduated from art school in 2001. To make ends meet right out of art school I worked in the video game industry as an artist working on titles like Spider-Man, Call of Duty, and NHL 2K Hockey. After hours from the 9 to 5 job, I would work at home as a freelance illustrator hired to create art for ad agencies and magazines, as well as some gallery work on the side. I illustrated for magazines such as Entertainment Weekly, Esquire, TIME, The New York Times, The Wall Street Journal, LA Weekly, and The Village Voice to name a few. Some other notable projects I've done was the poster for the 2006 Macy's Day Parade poster, I designed the backdrop for John Legend's 2007 music tour, and the national ad campaign for public libraries to enrich children's literature. However, my real passion was writing children's books, which was inspired by my own self-interests rooted in 1980s pop culture. My first picture book came out in 2004 called The Guild of Geniuses. That first publication led to a Hollywood agent who contacted me and represented me to pitch animated show ideas to TV networks. The following year I sold my first cartoon series, and the year after that I had my own animated series on the Disney Channel called, The Replacements, which ran for three seasons. I can't say I was particularly fold of the process but I was grateful for the opportunity because it helped me put a down payment on my first home during a very hot housing market in 2007.
Once my first kid was born, I wanted to spend more time at home and so I decided to just work at home and devote my time solely to children's books. In 2008 won the Silver Medal from the New York Society of Illustrators for a book I illustrated called Oh No! (Or How My Science Project Destroyed the World) written by Mac Barnett. In 2014 I won the Randolph Caldecott Medal for my second picture book called, The Adventures of Beekle: The Unimaginary Friend, which was a metaphor about the birth of my first son. My next book, which was inspired by the impatience of my second son, became a #1 New York Times Best Seller called Are We There Yet? And after that followed a book called After the Fall (How Humpty Dumpty Got Back Up Again) which was a metaphor about my wife's struggles with anxiety. It also went on to become a NY Times Best Seller and made eight Best Book of the Year lists which included NPR, PBS, The Chicago Public Library, and the New York Public Library. I've always been puzzled by my success and think about it, often questioning an infinite number of possible factors. All I can conclude as determinants are my years of constant hard work with a tremendous amount of luck.
How do you think the industry will change over the next decade?
Amazon is slowly killing the brick and mortar stores. Barnes and Noble have been huge supporters of my work and I fear they might no longer exist in the next five years or so simply because Amazon can so aggressively undercut their prices on products while also at a greater convenience. Independent bookstores have also been big supporters of mine but I think the well-managed ones will survive in the long run and learn to coexist with Amazon. I've often had discussions with my peers about the pirating of literature and it's still a big question mark. I just don't think the majority of people view reading as the same type of luxury as music where folks feel almost entitled to having the music for free. I feel like the average person still thinks of reading as "work" and really not worth pirating unless it's a necessity for the underprivileged. I strongly feel that real die-hard readers will always buy books and those are the folks who go into independent bookstores. It's a culture.
Contact Info:

Image Credit:
Roger Kelly, Dan Santat, Leah Santat
Getting in touch: VoyageLA is built on recommendations from the community; it's how we uncover hidden gems, so if you know someone who deserves recognition please let us know here.