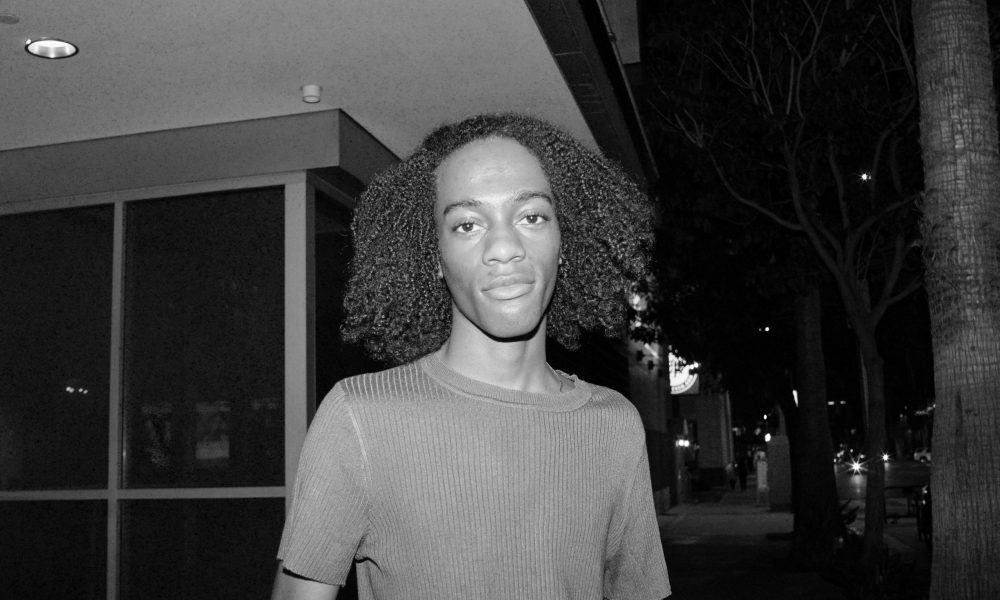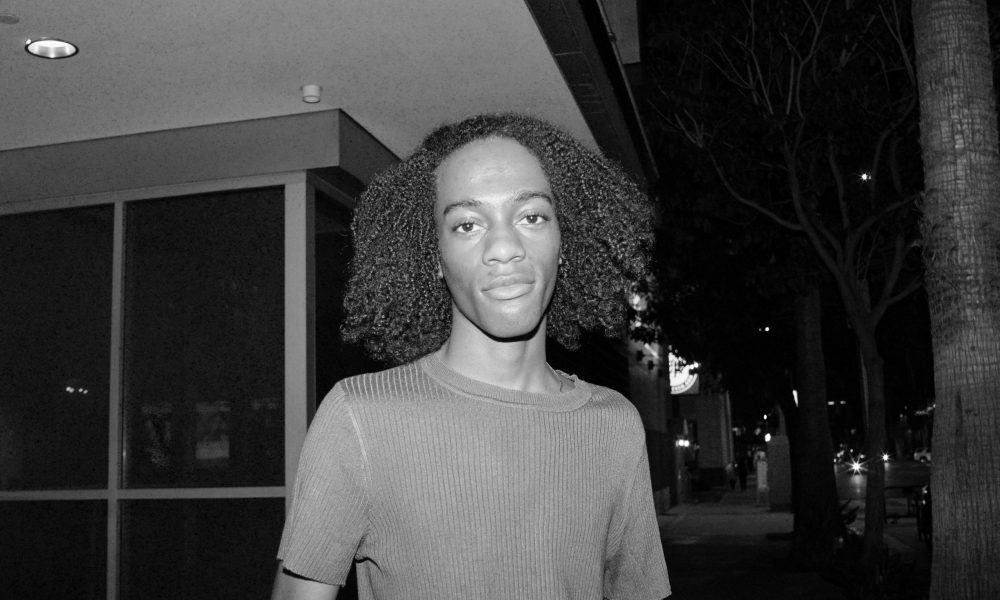 Today we'd like to introduce you to Damon J. Barnes.
Damon, please share your story with us. How did you get to where you are today?
My journey as a filmmaker started a little over five years ago when I decided to make a feature-length documentary about my high school's theater department. Two years later, I premiered it in my hometown's theater. Several days later, I moved to LA for school, and one year later, completed a one-year filmmaking program at the New York Film Academy in Los Angeles. During my course at NYFA during the Spring of 2017, I started developing my first short film STRAIGHT TO HELL. It took another two and a half years for the film to be completed. The film ended up being completed in August of this year and screened in theater for seven days at the Laemmle NOHO 7 Theater from September 20th-26th, 2019.
The process of creating the film of this scale was unprecedented in my career and has given me many milestones, and learning moments, as a filmmaker. When I set forward on this path as a filmmaker, I knew it wouldn't be easy and I knew I'd be in for the long haul. Professors warned us to beware of the fluctuating nature of work/success in this show business. The journey doesn't deter me. Patience, passion, perseverance. That is what you need to build success out of dreams. Nothing is guaranteed, period— and don't you dare think you're entitled to success without going through it first. I'm so proud of myself for what I've accomplished over these years and grateful for the constantly rewarding learning experience this has been.
Overall, has it been relatively smooth? If not, what were some of the struggles along the way?
The road has been very bumpy. I've faced so many challenges, blows, periods of disengagement, feeling lost, feeling stuck in the same place, career and life-wise. From my first film, THE SHOW MUST GO ON (2016), I got a taste of just how tedious and unpredictable making a film can be. Almost the entirety of the pre-production, production, and post was a one-man show, starring me. Being in my junior year of high school, any budget for the film had to be asked for from my parents, who were supportive but certainly didn't have money idling around for a film budget. The crowdfunding campaign for that film was unsuccessful. I still ended up spending around $2K in total.
There were many mishaps. Stolen equipment, hard-drive crashing, and perhaps the biggest, being stuck in the purgatory of post-production due to lack of budget and, for a while, a laptop I owned. This delayed me from finishing the film up until the very last moment at the end of summer before college, literally picture-locking and exporting the film the night before it was set to premiere. A version of this tale would tell itself again during the production of my second film. We didn't have equipment stolen during STH–but did have a bag of props for the PD department go missing entirely after the second day of production; they never turned up– however, the making of my second film was an entirely different, bigger beast than the first.
The budget size caused this major difference. We crowdfunded on Kickstarter for STH and ended up reaching our goal of $5K for production costs, which was insane. We also ended up going over budget by $2K during production which ate from my leftover student loans (which were also going towards my living expenses). The event that started the big obstacles came when we weren't able to secure the fourth location to film two scenes, one of which was the final scene of the script. After the main four-day production in June, we were trying to coordinate dates for a pick-up shoot. But due to a series of impasses in scheduling, and due to the fact that as time passed most of the remaining balance of my student loans diminished because I still had to pay rent, we were never able to secure those dates and I called wrap in November.
Then, to put it short, lack of budget delayed post-production on Straight to Hell. But also, when it comes down to it, mistakes were made in the making of Straight to Hell and in the handling of some of the budget, we received that unfortunately led us to delay the release of the film. Lack of foresight and going over budget served to undercut the budget for delivering our backers' rewards. Progress in post-production was not constant and happened in periods of time over the two and a half years. When I moved home in December 2018, the film was put on the back burner while I experienced a bout of existential anxiety due to growing news on our climate crisis which I'm pretty sure my diagnosed OCD latched on to. I focused on my writing, building my knowledge and craft through books while simultaneously job searching. I was very open about all of this during a 15-minute video update released back in June of this year.
Four months later in April, I had a re-energizing moment when I received an email from a distribution company. I found my third editor and we began the journey to locking picture. But, before we could even begin, my 5TB hard drive, which kept the raw camera footage for the film, crashed. Because the footage files (4k, RED Scarlet) altogether were so large and many, I hadn't backed up the files on my other smaller drives because of lack of space. I ended up having to send the drive to data recovery which cost an extra $3.2K. A big blow. Another 2 months would pass before I had my recovered files back in hand. We picture locked in early July but the sound design and music weren't complete until August 2019.
Please tell us more about your work, what you are currently focused on and most proud of.
I'm a writer, filmmaker, activist. I aim to create stories and projects that are geared towards aspects of my identity which include but aren't limited to the LGBTQ+ community, blackness (+the intersection of the two), OCD, climate justice, theater arts, and twinhood. According to my IMDb, I have worked on 11 films though I will confirm that the number is at least double, since not every gig is indexed on IMDb. I've had roles ranging from the director all the way to the production assistant and extra but, more notably, script supervisor, first assistant director, production designer, and actor. The craft I spend the most time on is writing/screenwriting.
I've written six screenplays for short films and currently am working on two feature film scripts, one in collaboration with another colleague from the New York Film Academy. I've also written articles for the AU student-run LACE Magazine, my own LinkedIn blog, and for Donovan's Proposal, a socio-innovative project I founded to explore the effectiveness of family meetings a.k.a household meetings in maintaining emotional and physical security at home in a world which is more acutely insecure than ever before.
Donovan's Proposal was born out of a deep, existential worry about our climate crisis and how we will handle the global transition that is coming at home, within the home unit. It's a step-by-step plan that details how to set up structured family a.k.a household meetings in your home as a way to introduce a foundation for problem-solving, positive-reflection, decision-making, emergency planning, community involvement, and eco-conscious habits/culture/tradition for young members of a family to grow up in and pass down. The name is after my nephew, Donovan, who turns four years old this December.
I am most proud of my growth as a writer and storyteller. From the days I started writing as a hobby in high school to the present moment, the body of work I have amassed as a writer and filmmaker is surprising yet impressive to me considering my age. Though some may not be work I am outwardly proud of, each project has had an immensely rewarding effect on my progression as not only a storyteller or writer but a filmmaker et al. the roles on a film set, director, screenwriter, truth-teller, researcher, activist, human being. And I am very proud of that.
I am known for my two films, THE SHOW MUST GO ON (2016) and STRAIGHT TO HELL (2019).
My identity is what sets me apart from other storytellers. The experiences I bring to the table, to the world of storytelling is what will set my stories apart from other stories. I also aim to maintain a low-carbon, sustainable standard on any production I produce using the guidelines laid out in the British Standard (BS) 8909, which exists to help organizations in the film sector operate more sustainably.
If you had to go back in time and start over, would you have done anything differently?
If I could start over, I would start over particularly with my second film.
The biggest lessons learned from making STRAIGHT TO HELL:
1. As the director, having producing knowledge and skills are just as crucial as having the knowledge and skills to direct your vision.
2. Think about the marketability + marketing strategy of your film when in script development, not after the fact during production or post.
3. When the film is in crisis, lead the way.
4. Budget, budget, budget.
5. If you can finesse it, finesse it.
6. Working with friends is great, but try to keep interpersonal dynamics at a reasonable distance so as not to undermine the creative, professional collaboration that is needed.
Contact Info:

Image Credit:
Eddie Wollrabe, Michael McDermott, Dongfang Zhao
Suggest a story: VoyageLA is built on recommendations from the community; it's how we uncover hidden gems, so if you or someone you know deserves recognition please let us know here.