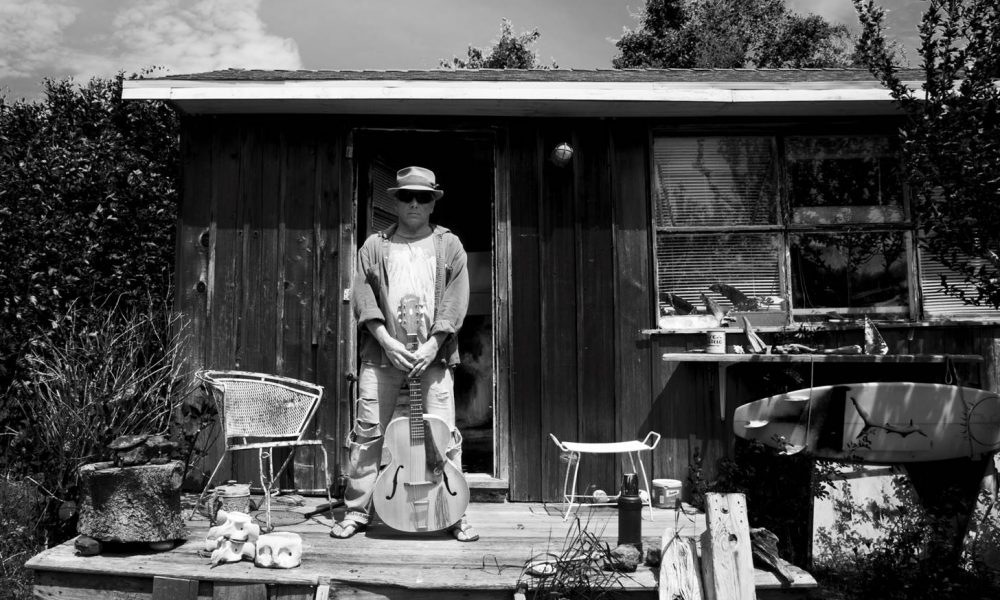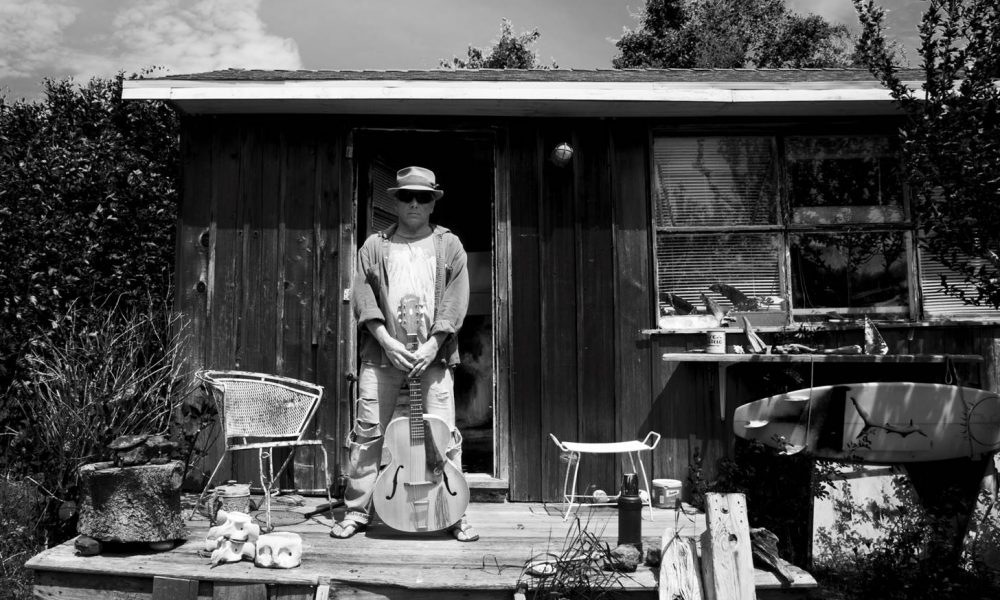 Today we'd like to introduce you to Dalton Portella.
Every artist has a unique story. Can you briefly walk us through yours?
I grew up in Miami, FL. The son of Brazilian parents that met in NYC when my mother, originally from Rio de Janeiro came to the USA for skin grafts to patch up her back that had been burned by x-rays while they were looking for a root canal needle she had swallowed at the dentist, and my father, from Curitiba, Brazil was working for the Brazilian Consulate. He was a violent alcoholic and when my mother finally divorced him, she moved my three sisters and me to Rio to be near her family. I spent what I call my deformative years, from 12-18 in Brazil.
I think I was a bit ADHD, my third-grade teacher used to borrow belts from the other students to tie me to my chair. The only time I could sit still was when I was drawing or painting, hours could pass and I wouldn't notice. My mother put me in a life drawing class on Saturdays when I was about seven years old and I loved it. I thought I wanted to be an Illustrator; nobody ever raised the possibility of being a fine artist. I grew up on album cover art, my early influences were Roger Dean who did the Yes album covers and Ralph Steadman who did Pink Floyd's The Wall and Fear and Loathing in Las Vegas and Marshall Arisman who did a lot of work for Playboy. After graduating high school, I headed to California to study art, first at USIU in San Diego for a year then up to Santa Cruz where I studied drawing with Howard Ikimoto at Cabrillo College who to this day has an influence on me.
I got a cheap ticket to Brazil to visit my mom, who I hadn't seen in two years, that left from and came back to NY. I caught a ride cross country with my roommate and when I got back to the States I was staying with some friends in NJ trying to save enough money to return to California when I reconnected with a friend I had known in Brazil six years prior and he offered me a place to live in NYC, I decided to take my portfolio to Parsons Scool of Design on my way to a job interview as a translator. I got accepted to Parsons on the spot, got the job and a place to live on the same day so I stayed in NY. I was on financial aid at Parsons, they gave me a deferment when they accepted me because I got accepted on a Friday and registration was the following Monday and that got screwed up, my roommate had offered to type up the application and send it in but didn't and then got murdered over a drug deal so I had to drop out.
I was bored out of my mind translating and my roommate had gotten me a job at a commercial retouching studio before he got killed. I took a cut in pay to train as a photo retoucher on transparency film, which I looked at as an opportunity to make a living with a brush. A woman I worked with saw my drawings and gave me a book called The Art Spirit by Robert Henri, that changed my life, it spoke of the responsibility we have to the gift we as artists have been given. I drew and painted everyday, after work, on lunch breaks, on the subway, in bars. I should also mention I was an alcoholic and a drug addict and a musician, the retouching job financed all of that. I traded drawings for drugs, I sold drugs to use more drugs. I lived in a kind of hell for years.
The film retouching career went digital in the late 80's, I worked on the Quantel Paintbox before Photoshop existed and I started selling my art on weekends at juried exhibits. I never felt comfortable as a retoucher, I always felt my art had a greater purpose than to be wasted on advertising. I did have some glory years, I worked with Tod Tarhan a designer from Miramax on the Pulp Fiction poster and that started a long relationship where I finished most of the posters Miramax put out for 15 years. At the end of that run, I decided to concentrate on my own art and have been supporting myself with my art for the last 19 years or so, 18 of them sober.
Please tell us about your art.
I'm ADHD. I'm a multidisciplinary artist, I draw, paint in oil and watercolor and acrylic and I'm a photographer and digital artist, sometimes I combine all of those disciplines. And I'm a musician. I live and breathe art. I prefer hearing what people take away from viewing my paintings rather than telling them what I felt or was thinking when I painted or created it. I like to conjure up stories or emotions with my work. I work on several series at a time and each will have it's own meaning or inspiration. My Shark series draws attention to the beauty of sharks while exploring composition. My abstract works deal with feelings and emotions under the surface. My photography draws attention to the drama or serenity and solitude of nature or explores the beauty of the female figure. Sometimes I create stories using the skills I developed working commercially by combining photographs. My music is all original and draws from The Middle East, Northeastern Brazil and the Delta with some crunch thrown in to make you snarl.
What do you think about conditions for artists today? Has life become easier or harder for artists in recent years? What can cities like ours do to encourage and help art and artists thrive?
Finding affordable studio space and good exhibition space are the most challenging aspects artists face. If the city could offer affordable live/work spaces that would certainly help. Life has become both harder and easier. Harder because there are so many artists and fewer brick and mortar galleries and easier because the internet has opened so many options for more visibility. It's a conundrum.
How or where can people see your work? How can people support your work?
I'll be showing in LA mid April, stay tuned to and shop at www.daltonportella.com, https://www.instagram.com/dltnart/,
https://www.facebook.com/daltonportellaart/
For music: https://www.reverbnation.com/bastardsofboom,
https://www.reverbnation.com/daltonportella
October 2019 Revelation Gallery NYC
Contact Info:
Getting in touch: VoyageLA is built on recommendations from the community; it's how we uncover hidden gems, so if you know someone who deserves recognition please let us know here.