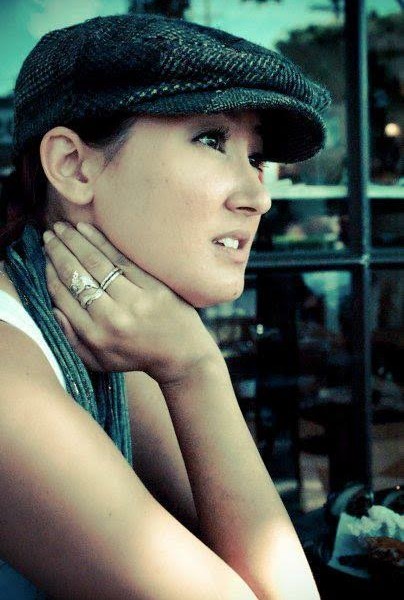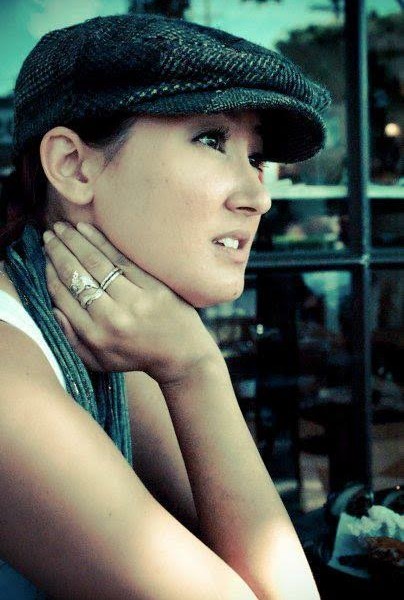 Today we'd like to introduce you to Kourtney Kuroki.
Kourtney, please share your story with us. How did you get to where you are today?
I was pre-veterinary medicine my entire life until I started to really get into designing clothes. After my freshman year of college at Oklahoma State University, I changed my major and moved to Chicago to go to design school. In my last year of college I was on an internship here is Los Angeles for costuming for TV and Film when I started to inquire about who creates the monster suits people wear in movies. I was watching the behind the scenes of the movie Underworld when I watched them pull a full body foam prosthetic werewolf suit out of the mold and something in my brain clicked and I had to know how to do that. I found out through the teacher of my internship that the special makeup effects artists are the ones who create such things and started my research on finding a makeup school. After graduating from design school I found a makeup school here in Los Angeles and moved out here in 2008. I went through makeup school where I took a special interest in the fx side of things, the blood, character makeup, etc. After graduating I started working on student films and small things here and there. It took me awhile to realized I needed to pick a direction for my career and special makeup effects was where I wanted to be. So for the past few years, I have been seriously focusing my career on such projects. Its been hard at times but I continue to grow as an artist with each project I work and find what areas of my skill set need attention. My end goal is to be able to continue doing what I love and grow as an artist.
Has it been a smooth road?
Its been tricky at times. My networking skills are not as strong as others so making and maintaining those contacts has been a struggle for me. I also still have very strong ties to the animal world so splitting my time between the two is a constant struggle. I find myself drifting towards one or the other more at times and have to refocus myself. I also got into the industry at a tricky time, which the union strikes, and work was scarce at times for a beginning artist which is how I ended up doing more students films that I probably should have. But with each project you learn. I enjoyed the school that I went to but after knowing what I do I came out so unprepared for the constant hustle that has to come with being an independent artist. The resources for graduate students was far superior at other schools, from what I have found through talking to fellow artists, and there was very little help post graduation. But it is on you to make things happen. I just wish there had been more preparation about how to go about it. I was also unprepared for how to focus myself in one direction. Most artists I know can do it all but prefer one type of makeup over another and focus their attention on gigs that go with where they want to go. I floundered for a few years and things were hard financially but that where the second job comes into play. Things have gotten more clear over the last few years and now that I know how to "play the industry game" per se I can continue on with my career.
What are some of the influences that have played the biggest role in your journey so far?
There are so many talented and inspirational artists out there to pick just one would be hard. I think the people I learn from the most are my friends. When you work together, whether it be on set or just hanging out talking makeup, you pass around so much valuable information to take with you on your next job. Though as corny as it may sound my parents have been the main reason I have pursued this career, and the many life changes that came before. I have changed career paths three times and they have been there to support me through it all. Whether it be financially, emotionally, driving a U-Haul van across the country to Los Angeles, you name it. Without their support, I wouldn't be where I am today. I want to make them proud as well as gross them out with photos of my work when I go home for the Holidays. When I get a "Eww gross" and a hand flick to get my phone away from my Dad I know I've done well.
What kind of work do you look forward to most?
I would love to be able to work on a creature-centric film. Something with multiple people in full body suits would be something amazing to be a part of. Or something that spanned a long time, like the Lord of the Rings trilogy. Something that takes you away to another world for so long would be amazing.
What do you know now that you wish you knew when you were just starting out?
I think the first thing I would do was go to a different school. I loved my teachers and the people that I met through it were fantastic. I just wish there was more preparation for the real world of film, which I've heard is quite different in other schools. That and more job hunting help post school would have been great. Though it's hard to beat on set experience I just wish I had known a bit more of what things would be like. I also would have tried to be more specific in my career path earlier on. I did any gig, whether it be beauty or FX, and I learned so much from all of them. I just wish I had tried to focus solely on the FX side sooner in my career.
Contact Info:

Image Credit:
Blue Alien Creature-Paint job by Me, Prosthetics by RBFX