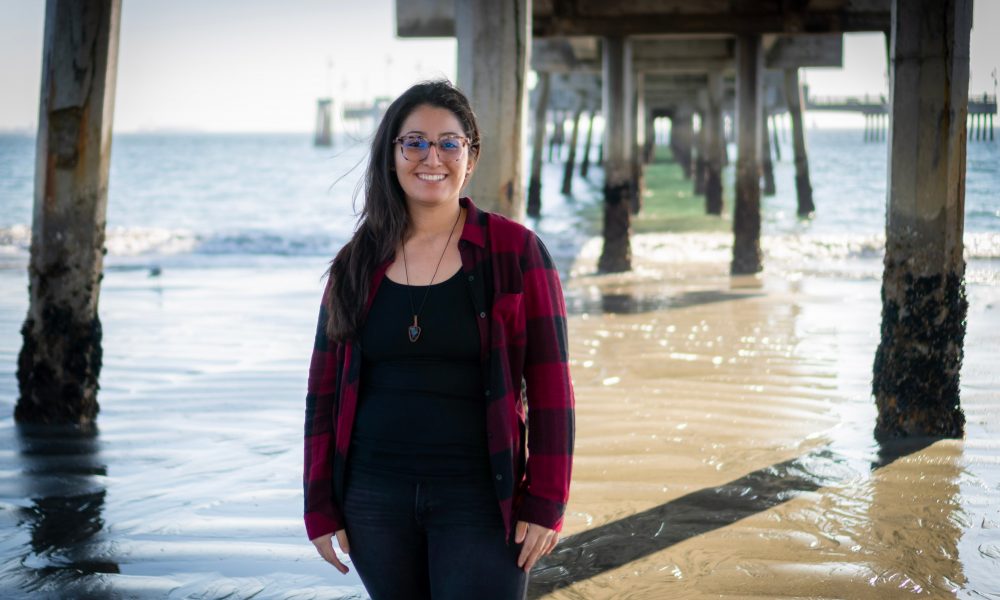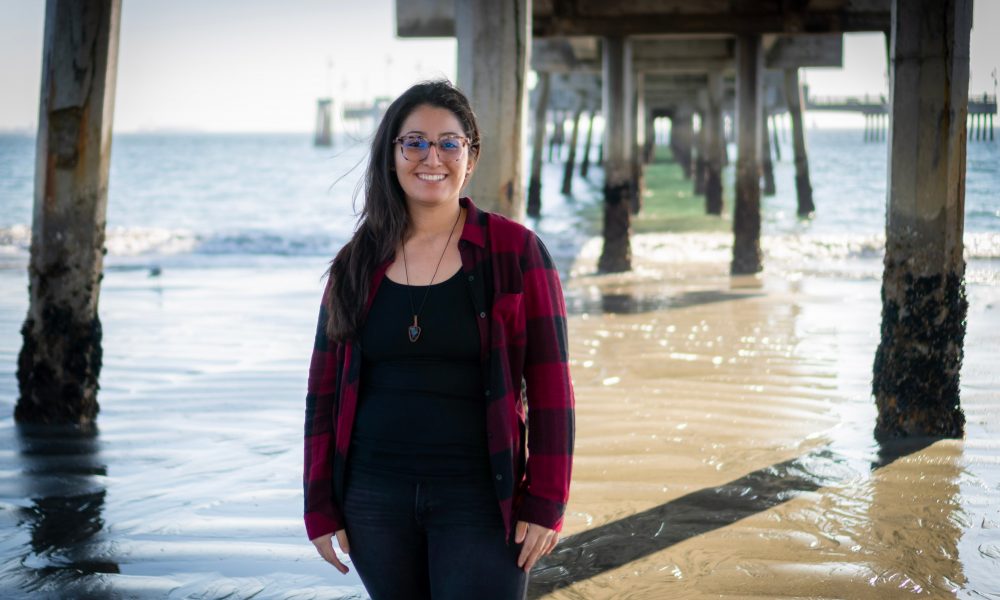 Today we'd like to introduce you to Cynthia Cisneros.
Hi Cynthia, please kick things off for us with an introduction to yourself and your story.
I grew up watching my older sister, Tanya devouring books. When she wasn't reading, she would fill several composition books with her poetry. She inspired me to write my poetry and stories when I was eleven years old. I will forever be grateful to her because she developed my love for reading and writing at such a young age. Also, I wanted to thank my parents because they were the ones who would take me and my older siblings to Downtown Long Beach's Public Library on the weekends. I remember I would wander throughout the library, marveling at all the books there. I was eager to go to the Young Adult and manga sections, sit down, and start reading. Back then, the limit of books people could borrow out of the library was 20 to 25 books. I remember I would borrow nearly 20 books and be able to finish reading all of them within a month. Honestly, reading was such a wonderful experience for me because I was able to escape into different worlds through the stories I read. It gave me the chance to just hit pause on reality. This helped my imagination to expand further.
As I grew older, I desired to create stories of my own. Therefore, I continued writing poetry in middle school but abruptly stopped when I entered high school. Then, the summer before my sophomore year in high school I suddenly became inspired to write a one-page poem. It was only supposed to be a few lines. However, as the summer nights went on, that one page turned to thirty, then a hundred. I continued writing and editing it until I attended college. As the years went by, this poem turned into a novel with over 120,000 words and over 400 pages. Throughout my academic experience and writing/editing my novel, I started writing poetry again. I recall carrying different sets of notebooks with me to school, so I could write snippets of poetry when I felt inspired to do so. I would write whenever I had the chance. I drew inspiration from my surroundings or the conversations I would have with my friends, class discussions, listening to music, from films, people I would meet, emotions I would feel, and many other things. At least if I could write and express my feelings, I felt like I could breathe again.
We all face challenges, but looking back would you describe it as a relatively smooth road?
No, it hasn't been a smooth road for me. The reason I started writing poetry was to distract myself from the suicidal thoughts that relentlessly plagued my mind. Therefore, I decided to let the words and feelings spill onto the page before I would break down. Roughly from 2016 to 2019, my mental and emotional well-being was fracturing. However, I'm glad that my writing has saved me from myself. There were times I loved my poetry and other times I didn't. As time went on, I felt so happy that I was finally going through the self-publishing stages. I was enthusiastic that I was finally going to have a finished product of something I created. However, as the publishing date was coming closer, I let fear envelop me. I was scared of having my poetry out in the world and people reading it. Slowly I overcame this fear and published it. I hope people can savor my words, learn from them, appreciate them, and grasp the goodness in the middle of my chaotic silence.
Can you tell our readers more about what you do and what you think sets you apart from others?
I am an author and I published my debut poetry book, CHAOTIC SILENCE on August 6, 2020. Prior to publishing, I spent 2019 editing my poetry and I shared my poetry book with three of my friends, so they could edit independently. As I waited for them to finish editing poems, I contacted a book cover designer named Kat Savage from Savage Hart Book Services. I fell in love with the book cover she designed. Then, I received my editors' feedback and implemented their suggestions into my poetry. Afterward, I created an author Instagram and Twitter accounts, so I could begin promoting CHAOTIC SILENCE. I also conducted an Instagram Giveaway of five ARC copies of CHAOTIC SILENCE, two bookmarks, and two waterproof stickers, which led to more exposure. I did a countdown as the days got closer to the publishing date, which evoked excitement in my social media followers. The reason I chose August 6, 2020, as the day to publish my book was that my older sister, Tanya passed away on August 6, 2012, and I wanted to commemorate this poetry book to her.

This poetry book exists because of her. I will forever be grateful to her. CHAOTIC SILENCE addresses many themes, such as heartbreak, sexuality, self-worth, mental illness, death, self-harm, hope, and potentially other subjects. Many of the poems might make sense and they might not. It may be relatable to most or not at all but I hope people can empathize with the words and feel a sense of hope. See the light at the end of the tunnel after reading my poetry. Also, I divided my poetry into three sections: 2016, 2017, and 2018. I included dates in each of my poems to help me keep track of time. During the time I was writing, I received my honors Bachelor's degree in English Education with a Creative Writing emphasis. I recently completed the Single Subject Teaching Credential program and obtained my Preliminary Credentials. I am currently in the Master of Arts program of English. Overall, I am a forever student wanting to make a difference with her poetry. Currently, I am working on my second poetry book, which is set to release in 2021, and two novels. I am super excited about my future!
What makes you happy?
Writing and reading make me happy because it has changed my life for the better. Also, those are the main reasons why I am still alive today. Also, when I am not writing or reading, I'm usually watching either films or T.V. shows on multiple streaming devices. I am a lover of anime, Marvel, and DC. I love listening to music, specifically 80's music and classical music, specifically listening to the cello, piano, and violin because it calms me. Coffee makes me happy but I had to quit, so now I stick to drinking matcha or hot chocolate instead. Spending time with my family makes me happy. My family has always been supportive of my dreams and wants me to be happy with whatever I want to choose to do. Overall, I hope through my successes I can buy my parents' dream house and travel the world.
Pricing:
$14.99 [Regular Physical Book Price]
$10.99 [Holiday Physical Book Price]
$4.99 [eBook]
Contact Info:
Email: bycynthiacisneros@gmail.com
Instagram: author_elusivekhaos
Twitter: __tastedcherry
Other: elusive_khaos [Wattpad]

Image Credits:
Briceida Hernandez
Suggest a Story:
 VoyageLA is built on recommendations from the community; it's how we uncover hidden gems, so if you or someone you know deserves recognition please let us know 
here.