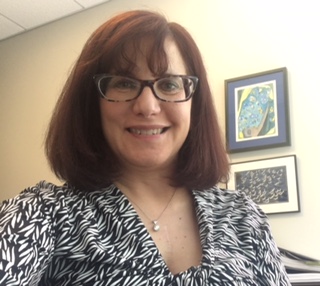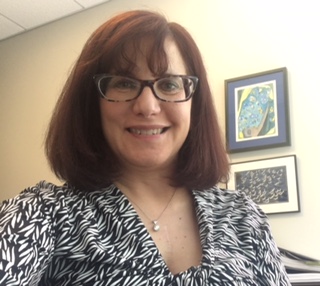 Today we'd like to introduce you to Cynthia Burstein Waldman.
Thanks for sharing your story with us Cynthia. So, let's start at the beginning and we can move on from there.
I have a genetic heart disease called hypertrophic cardiomyopathy or HCM. HCM is known best as the most common cause of sudden death in young people. I am the fourth person in my family known to have this disease. I lost my grandfather to sudden death before I was born, I lost an uncle to sudden death when I was a child, and my father suffered a stroke due to the condition when I was in high school. Just over ten years ago, my father lost his life to complications from the disease.
The impact of HCM on me and my family, generation after generation, is what motivated me almost 15 years ago to become an online support group moderator, and later the Chairman of the Board of Directors, of a national non-profit organization for patients and families suffering from the condition. More recently, it motivated me to found, write and edit an informational blog and website about HCM which can befound online at www.HCMBeat.com. Additionally, I have organized several HCM support groups both online and here in Los Angeles.
The first time HCM entered my life, though I didn't know what it was called yet, I was six years old. I was playing in my bedroom in our house in New Orleans when my mother ran in. She told me to get the next door neighbor, a doctor, because my father had collapsed and my mom didn't know what to do. My mom called 911, and my dad was taken away in an ambulance. At the hospital they patched him up, and sent him back home a day or so later.
The next time the still nameless enemy entered my life, my family was caught totally unprepared. I was nine. My father, my three cousins and I were visiting my grandmother in Boston, just as we did every summer. I had just taken my turn while playing a board game. Then I heard the telephone ring. We heard a shrieking noise coming from the other room. I thought that it was someone having a good laugh. Instead, it was my grandmother, hysterical because she had just been told that my father's brother, her eldest son, had drowned in Los Angeles while swimming.
Meanwhile, my father's fainting episodes continued throughout my childhood. When I was eleven, my father collapsed again at home, after bringing in the garbage cans from the street. Again, I was sent off to retrieve a different doctor/neighbor, and again, another ambulance hauled my father off to the hospital.
When I was in high school, I was called into the principal's office one afternoon and told that my father had suffered a major stroke and had been brought to the hospital. I hurried to his bedside after school and was terrified to see him in that condition – unable to speak or move.
Eventually my dad regained most of his motor functions and was able to resume a fairly normal life – at least for a while. And I went on with my life. I went to college, law school, and moved out to Los Angeles to start my life as a working adult.
No one ever suggested to my family that my father's condition was hereditary. It was known that he had "IHSS" which is a now outdated term for HCM: he was formally diagnosed in the late 1960s. In fact, when I was a young child, my mother was told that IHSS usually only presented in males, so I thought I was safe.
In my 30s, I had a doctor detect a heart murmur. He suggested I may want to see a cardiologist. I was too busy to act right away, but a few months later, when a friend happened to mention her cardiologist I thought that it might be the time to make that appointment. And, when I thought back over the last few years, I recalled little flutters in my chest from time to time.
Though the doctor told me that I didn't have the same thing as my dad, he asked me to return to his office for another test – an echocardiogram – just to be sure that everything was ok. It turned out that everything was NOT ok and I was diagnosed with the same disease that my father had – HCM.
I will save you from the monotony of retelling in great detail the next several years of my life with HCM. In short, I underwent open heart surgery at the Mayo Clinic in Rochester, MN in 2006 while I will soon be getting my 4th pacemaker/implantable defibrillator. If you would like to read my whole story in detail, you can find it at:
https://hcmbeat.com/2016/06/16/blog/
Suffice it to say, that I learned firsthand that it is imperative for HCM patients to be treated by professionals experienced in the condition, and for patients to educate themselves about their medical condition, especially one as complex and elusive as HCM.
I have found some personal satisfaction in being able to use many of the skills I have learned through my legal training in order to help other families and patients who are struggling with this disease and its consequences.
It was this motivation that caused me to approach my physicians both here in Los Angeles at Cedars-Sinai as well as at the Mayo Clinic in Rochester, MN, to ask how I might be able to assist them in establishing HCM support groups for the patients at their respective institutions. To that end, I have helped to establish a regular HCM support group that meets regularly at Cedars-Sinai Hospital as well as founding a Facebook group for Mayo Clinic HCM patients, many of whom are traveling to Mayo Clinic to undergo a very specialized open heart surgery, just as I myself did 12 years ago.
The health care system in the United States today is not set up to provide patients with the support that is so urgently needed, especially for those of us who have to learn how to manage a chronic condition. If patients want to successfully manage a health condition, it is incumbent upon the patient to take an active role in their own care. It is my sincere hope that my website, the support groups I have helped to get off the ground, and other resources like it will help HCM patients and their families find their own way through this wilderness.
We're always bombarded by how great it is to pursue your passion, etc. – but we've spoken with enough people to know that it's not always easy. Overall, would you say things have been easy for you?
Well, obviously, there have been several personal and family health struggles along the way, but the thing that stands out the most to me, and that which has motivated me so much along the way is the difficulty that today's patients have in navigating the health care system. Although sometimes these obstacles seem insurmountable, if we as patients want to survive, we have no choice but to attempt to find a way to get around the obstacles in order to get the care that we need and to live our best and fullest lives.
We'd love to hear more about your business.
I write and edit a news and informational blog and website for patients and medical providers about HCM. I serve as a patient facilitator for HCM patient support group at Cedars-Sinai Hospital and moderate an online Facebook group for Mayo Clinic HCM Patients Additionally, I serve as a mentor for Mayo Clinic Connect, a website and patient discussion forum organized by Mayo Clinic.
I started the blog because there was no easy way for patients and others interested in HCM to find the latest news and information in a way that was accessible to both patients, families and medical personnel. The blog collects the latest information about research and scientific developments and makes it easily accessible to all who are interested.
In particular, I am proud of the fact that many physicians and other medical personnel follow the blog to stay up on the latest developments in HCM. For them, it's cheaper, easier and faster than subscribing to and reading so many medical journals!
What were you like growing up?
I was fairly shy, quiet and reserved when I was young. I was interested in animals, particularly dogs, and horses. Hanging around the stables, going to horse shows and following local rock bands were my primary interests during my formative years. Academics, organizational activities, and writing were NOT interesting to me. That all changed later after I went to law school and became an entertainment attorney. Once I discovered my purpose in life, the next steps just seemed obvious.
Contact Info:
Getting in touch: VoyageLA is built on recommendations from the community; it's how we uncover hidden gems, so if you know someone who deserves recognition please let us know here.