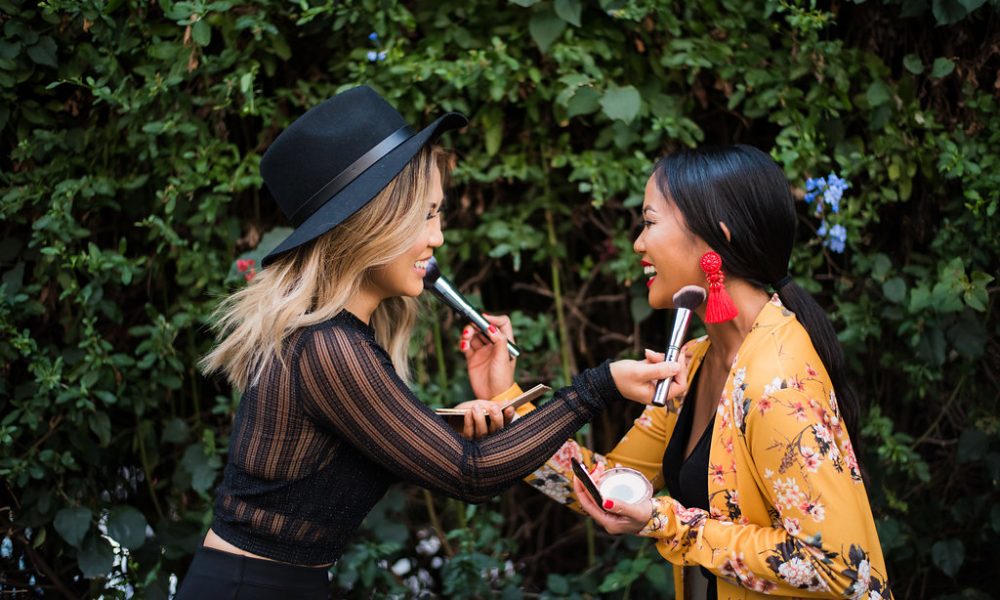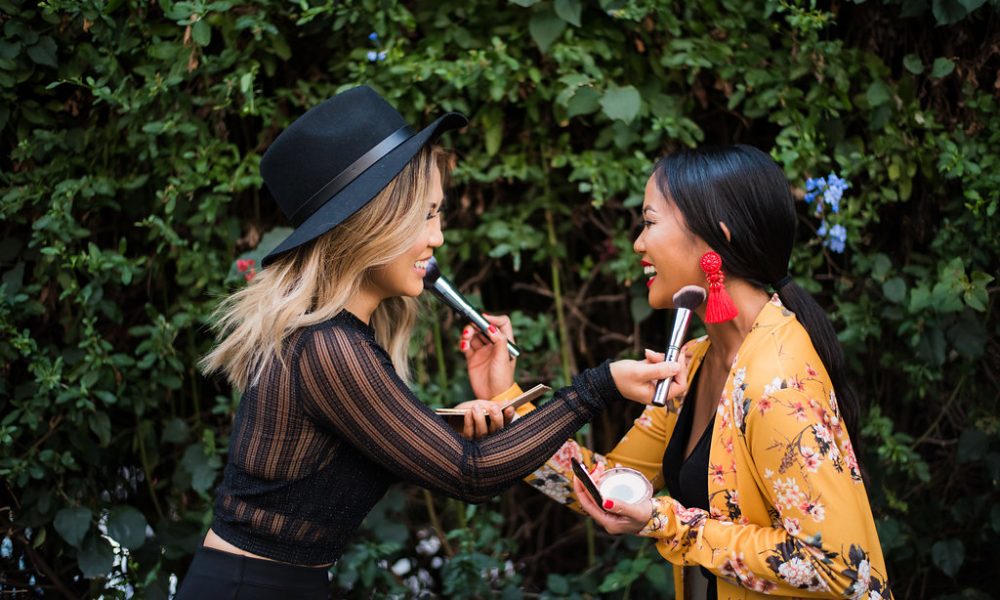 Today we'd like to introduce you to Cynthia Banh Lau.
Cynthia, let's start with your story. We'd love to hear how you got started and how the journey has been so far.
Ever since I could remember, I had free reign to explore my creativity, styling hair, playing with colors, and eventually applying makeup. Even at a young age, I could not leave the house without my hair done and an outfit to match. My Barbie dolls became my first few customers, and soon enough I was asked by my fellow classmates to be their hairstylist/makeup artist for our high school formals and would offer money for my services.
This quickly became a hobby or a side job of mine, but never to be considered as my career since this line of work was considered a service job that anyone without a college degree can attain in my mom's eyes. Mom only meant well when she tried instilling this belief in me. Since her and dad came to America as immigrants hoping for a "better" future for their kids, she imagined us as doctors, lawyers, or at the very least working at a "respectable" corporate white collar job that offered benefits and bragging rights.
Well, I did just that. Right out of high school I began working at a startup marketing company for 10 years and another 4 years at a creative staffing agency with a fancy office overlooking the Miracle Mile in Los Angeles, CA (home of Los Angeles County Museum of Arts, E! Hollywood Entertainment Network, NBC, CBS, to name a few) The company had wonderful benefits and incentives. With the money I was making, I took trips, saved up, and was even able to pay for my wedding. Everything looked great on paper. But deep down inside, I knew this wasn't the end game. My creative self was slowly dying as I sat in front of another computer screen typing my life away.
Shortly after I got married and the wedding high began to dissipate, reality started sinking in. I started asking myself, "What do I want to do with my life?" "Where do I see myself in the next five years?" "What am I passionate about?" "What can I see myself doing to earn income?" You know, all the questions you pick up from self-help books or seminars.
Makeup and hair kept coming to mind and felt a pull towards the bridal industry. I was torn between what I was told growing up versus how I was beginning to feel as an adult. I had conversations with my husband, Josh and my sister, Carol about this hoping to find answers. I decided to further my skill set by taking some creative courses on the weekends while still working at my corporate job. This course required me to take pictures of my work so the instructors could review and critique. I created the business name Beauty by Bon Bon (a play off my maiden name "Banh") and began to post these photos on my social media page which in turn was a great resource to get my work out into the world and generate leads. Before my clients would only consist of friends, families, referrals. But here I had strangers requesting for service and rates! This motivated me to jam pack my weekend with as much work as I could physically handle.
My goal was to give myself one year to 1) save up 3-4 months cushion fund 2) build up my business from part -time to full time 3) quit my job. It was a big goal, but up for the challenge. It wasn't easy coming off of working 40 hour work week (not including 2-hour commute to and from work each morning) then getting up early mornings some times at 3 AM to make a 4 AM call time and working on my feet for another 10-20 hours, but I did it. I was determined! Every weekday, every weekend, I did just that until it just didn't make physical sense to keep up this lifestyle. Something had to give.
In exactly one year, I saved up enough funds. My weekend makeup/hair gigs overflowed into the weekdays making it hard to refuse this new life coming to fruition. It was time to give my 2-weeks notice. When I tell you this was one of the most terrifying times of my life, I mean it! After a year of seeing all the possibilities, the negative probabilities crept in. I would tell myself, "Cynthia, are you crazy?!" "Who in their right mind would quit a completely good job with good pay and benefits?" "What if you don't make it?" "Who do you think you are?!" "But you have a comfortable life right now, why change it?" It almost got the best of me but the desire to want more for myself was so much stronger. The next morning, I wiped the tears from my sleep-deprived eyes, I took a deep breath, put on my big girl panties and submitted my notice. I did it. At that moment, I literally felt a ton of bricks fall off my shoulders. I honestly felt like there was nothing else holding me back. It was all up to me to sink or swim. It felt so liberating!
The 1st year as a full-time business owner, I made more than my highest salary at my office job. The following year, I expanded my team of talented artists who today are not only heaven sent, but who I call my beauty sisters. It took some time to vet and train, but I now have a team of wonderful artists who care just as much as I do about the client's experience. At the core, they are just good people and their artistry is a plus. Shout out to the team! I love you guys.
I just past the 4th year mark and we've been fortunate enough to service so many brides and their party, gotten to know and love the stories they shared and partner up with amazing vendors.
Today, Beauty by Bon Bon is a full-service bridal makeup and hair team serving the greater Los Angeles County, Orange County, and destination events. Today, I feel overwhelmingly blessed to have created the life I always wanted to live, creating my own hours, doing what I love, and sharing my gift.
As a professional makeup artist and hairstylist, there's nothing better than your clients seeing themselves for the 1st time after makeup is applied and hair is done and really loving what they see in the mirror.
Has it been a smooth road?
During the time of transitioning from part-time to full-time business owner, my personal life was almost non-existent. Luckily my husband, Josh was supportive and stayed reasonably flexible and understanding. But at least once a week, we would have date night to reconnect and not talk about business or work.
But I will take a bad day doing what I love over any day I had working at a job.
So let's switch gears a bit and go into the Beauty by Bon Bon story. Tell us more about the business.
What sets us apart from others: We. love. what. we. do!
At the core, each one of my artists are good people who cares. So client experience is important to us. We have a full range of styles we can create and execute customizing each look to our client's liking.
How do you think the industry will change over the next decade?
Customization. With the help of social media and the internet, more and more brides/couples can gather ideas to customize their wedding day. Whether it's finding a remote venue, selecting a photographer with a unique esthetic, or hiring an event planner to execute their vision, I believe most couples want to create a memorable experience for their guests to enjoy.
Contact Info:
Image Credit:
Photographer @monicalindaphotography
Getting in touch: VoyageLA is built on recommendations from the community; it's how we uncover hidden gems, so if you know someone who deserves recognition please let us know here.