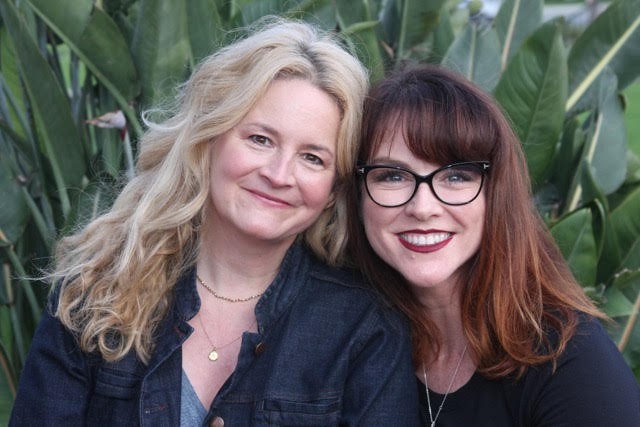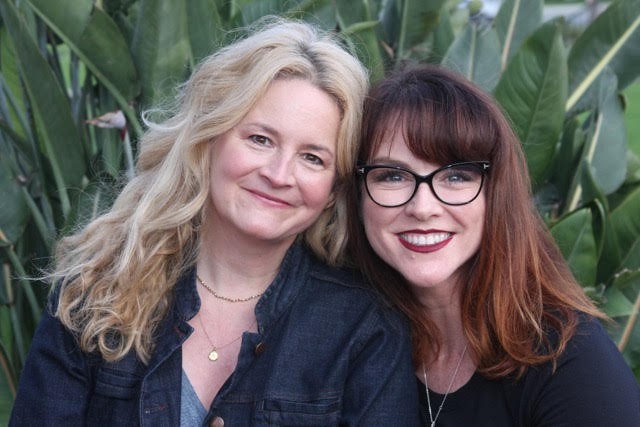 Today we'd like to introduce you to Cyndi Tomlinson and Alison Crowley.
In June of 2016, a special connection took place sparking the inspiration to create a mission. Alison Crowley (a yoga therapist specializing in cancer since 2007), and Cyndi Tomlinson (a business executive and cancer survivor), joined forces to build a nonprofit organization to support and empower people through their cancer experience.
Cyndi's first bout with cancer (Hodgkin's Lymphoma) was at the age of twenty-two. She was a single mom with a two-year-old daughter, Aryelle. Cyndi underwent treatment while working to support her daughter with the love and help of her family.
Twenty years later, Cyndi was diagnosed with breast cancer and underwent a double mastectomy. With the challenge of a full-time job and being a mom to her second daughter (13-year old Sofia), she knew she needed additional support this time around to take care of herself and her family.
She attended a six-week program with Alison at Cedars-Sinai in Los Angeles and responded to the mind/body work with such enthusiasm she couldn't wait to come home after each class to share the practices with her daughters. Alison was inspired to become a yoga therapist due to her mother's chronic illnesses, (Lyme Disease, COPD, and Mixed Connective Tissue Disease).
For more than twenty-five years, she and her sisters navigated through the medical world with doctors' appointments, drugs/treatments, and numerous hospitalizations. Over the years, Alison recognized a need to serve the whole person (mind, body, and soul), through challenging medical times.
Cyndi was passionate about sharing these tools to help others, and Alison had dreamed of reaching out further as well but knew it would take a village. A year after, Cyndi's surgery the two met to share their expertise and experience and Bolster & Bridge: The Foundation was born.
Overall, has it been relatively smooth? If not, what were some of the struggles along the way?
Obstacles:
We are a brand-new nonprofit 501(c)(3) and the main challenges thus far, have been around the obstacles that most emerging nonprofits first face. We are working hard on getting the word out and our building our network for fundraising efforts.
Many doctors and hospitals are now more open to mind/body practices that complement cancer treatment, but it is not yet considered mainstream, that is where our work lies.
Bolster & Bridge: The Foundation – what should we know? What do you guys do best? What sets you apart from the competition?
WHAT IS BOLSTER & BRIDGE?
Many doctors and oncologists now recommend gentle yoga therapy, mindfulness meditation, and other mind/body practices for additional support through treatment.
At Bolster & Bridge: The Foundation, we provide programs to help address emotional, psychological, and physical challenges during and post-treatment. We offer healing tools to help improve and enrich the quality of life – mind, body, and soul.
OUR PHILOSOPHY:
Start Where You Are…
Our inclusive program supports anyone who has been diagnosed with cancer: in treatment, post-treatment, remission, or end of life. Our proactive approach is specifically designed to soothe the stress of living with a cancer diagnosis. No matter what kind of day it is, we start where you are – gently and mindfully. We also welcome family, friends, and caregivers to take part in our programs. We are most proud of our signature program.
How to Address Stress: Using your Mind, Body, & Breath which is offered in two different formats:
ON-SITE PROGRAM:
We utilize a variety of mind/body tools and gentle yoga therapy to help ease common and persistent stress cycles. The side effects of treatment, waiting for test results, and fear of recurrence can cause excessive worry, anxiety, and chronic stress.
These proactive practices help to change our relationship with stress, by teaching us how to "respond" rather than "react" to stressors in order to provide a greater sense of relaxation and well-being. The program's focus includes:
Specific Mindfulness, Tonglen, Metta and other helpful meditations to practice at the onset of stressful thoughts, feelings, and/or events. Gentle stretches, grounding yoga therapeutic practices, and breath work to promote a sense of calm and stability.
Techniques to promote a profound sense of rest and deeper sleep, also helpful in addressing PTSD. We offer this program in different formats of weekly classes and/or workshops. We can also customize the format of the workshop to your specific needs.
AUDIO IMMERSION PROGRAM:
Our user-friendly audio immersion program includes many of the same proactive practices as our onsite version to help patients change their relationship with stress in order to soothe the central nervous system and improve quality of life.
In addition: Incorporates sound therapy with crystal sound bowls, for deep relaxation and improved sleep. Includes podcasts and interviews with relevant professionals and experts to educate patients about the most up to date practices and benefits of mind/body wellness.
Personal testimonies and inspirational stories of past students who have benefited from our program.
What makes our audio immersion approach unique?
Three distinctive benefits:
1. Tailored toward "phase specific" experiences, including:
-Pre/post surgery
-Waiting for test results
-First chemo/radiation
-Dealing with side effects
-Post-treatment, "What now?"
-Fear of recurrence
-Sleep issues
-Falling asleep and getting back to sleep
2. Easily accessible on smartphones and tablets:
-In the infusion, radiation, and surgical centers.
-At home (anywhere), and can be used long-term at your own convenience.
-Can reach many listeners at once through a portal link on hospitals websites.
-Supports medical staff in treatment centers by providing programmatic components that will engage patients, help them to relax and create a calmer supportive environment, where patients are more likely to self-soothe.
3. Educates patients about the benefits of mind/body practices and how they help change our relationship with stress, as well as help to calm the side effects of treatment, such as:
-Fatigue
-Insomnia
-Anxiety/mood
-Nausea
-Body aches
Classes and workshops are offered in hospitals and medical centers.
What is "success" or "successful" for you?
By changing the way, cancer is treated in this country by offering programs to help people through the entire cancer experience. We would like to provide the human aspect to a patient's care. Offering them tools to ease stress, live fully, and empower them every day.
Contact Info:
Getting in touch: VoyageLA is built on recommendations from the community; it's how we uncover hidden gems, so if you know someone who deserves recognition please let us know here.