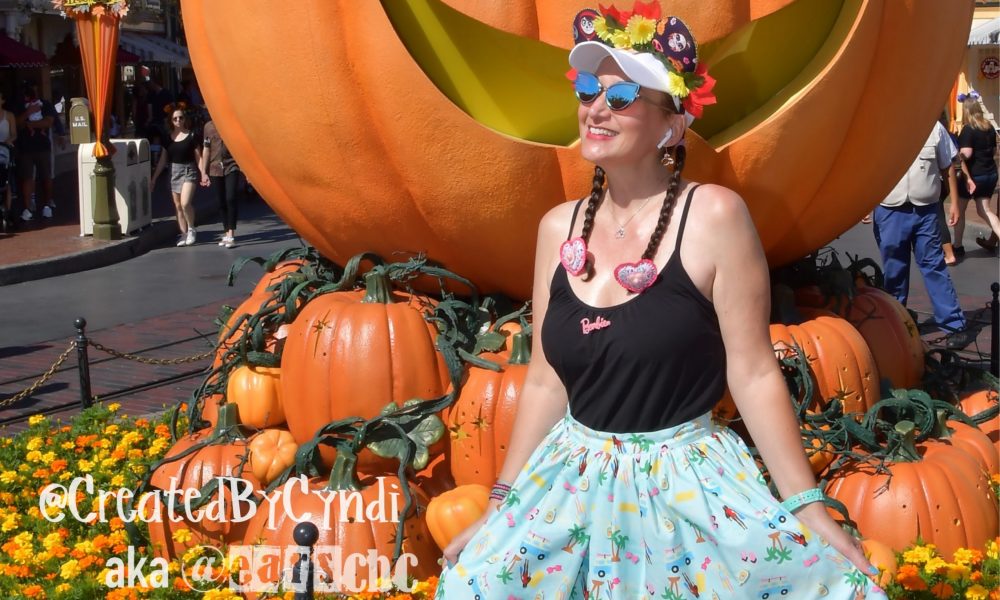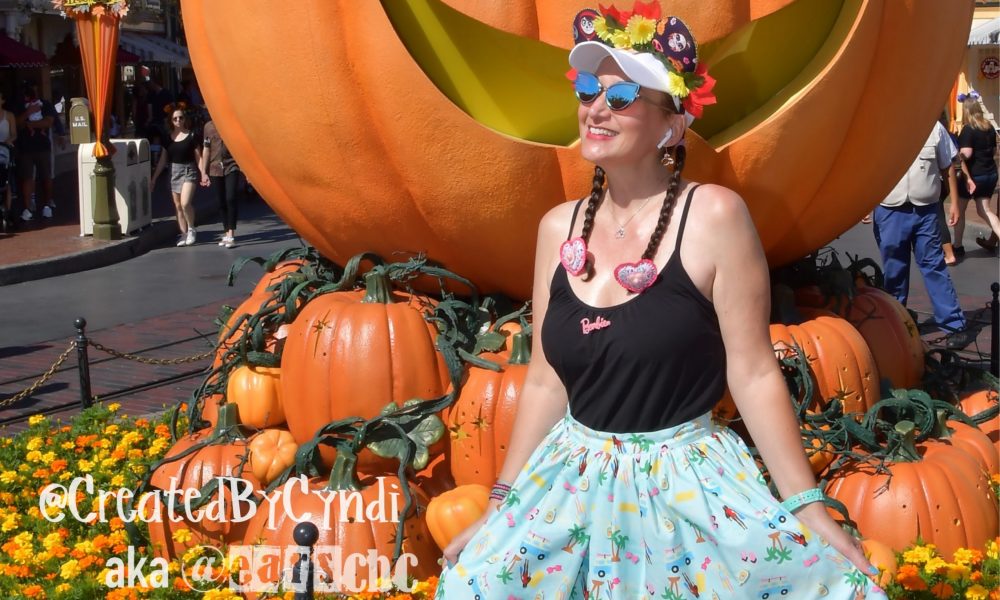 Today we'd like to introduce you to Cyndi Holt.
Cyndi, let's start with your story. We'd love to hear how you got started and how the journey has been so far.
Some might call me an (invisible) chronic illness warrior. All I know for sure is that I must battle severe pain 24/7/365, due to a neurological disorder, triggered by an accident more than 20 years ago. Still without any cure, I am overwhelmed with medication regimen and researching each new remedy. Since I continue to be disabled and unable to work, I have severely limited options on my government fixed income.
Back then, I had transitioned into full time Recruiting for my chosen Accounting Firm (one of the four largest in the world), after earning my CPA (Certified Public Accountant) license and earning my stripes in HR (Human Resources). Although I may have worked up to 7 days per week during busy seasons, I was passionate and felt that I had found my true calling; happy and fulfilled with my life as West Region Recruiting Manager for Entry-Level Audit at Deloitte (& Touche, at the time) and living in the Southbay of Los Angeles at the beach.
I was active and social, supported the local music scene, rollerbladed for transportation on weekends and could walk to downtown area for beach volleyball, dining and the ocean too. As a Type-A personality, I was always extremely driven and definitely burned the candle at both ends. But, it was like a dream come true for me.
However, all that changed in a second. I would never get my life back. Lost so much that I had always taken for granted. I tried many other types of jobs, even with some telecommuting, but I was never able to sustain requirements of any employment.
Has it been a smooth road?
Living with any chronic illness can become incredibly lonely. We tend to become isolated from "normals" and I even grew to have social anxiety. This was so confusing for me, since my gifts of being curious, loving to learn about people, and comfort socializing was the basis for my career and so much of my happiness. As the years progressed, I became more distant and desperate for social interaction.
Being raised in Southern California, l was always fond of Mickey Mouse and related Disney Parks, Movies and Merchandise. But it wasn't until post-divorce that I decided to get my first Annual Pass to seek new purpose and inspiration. It certainly did not alleviate the constant pain I endure, but thankfully, a whole new world opened up to me, with palpable, boundless joy I could witness in guests of every age. Even all of the Cast Members seemed to constantly have a smile and positive encouragement for anyone they met. It was wondrous to behold.
Took a deep dive and made countless new friends who also had annual passes; the sense of community I had been craving. Always had been the type to DIY crafts, so focused on learning how to make those adorable Minnie Mouse Ears I would see guests wear around the Parks. Borrowed a sewing machine & learned enough to attach fabrics. Then, let my imagination and glue gun do the rest. After much practice, I began designing whimsical accessories to match each outfit or theme, first for myself and then for friends too. It's such a wonderful feeling to successfully design a custom, handmade, one-of-a-kind gift for each unique personality. Due to my limited energy resources, I cannot make more traditional bulk designs for sale. So, I must focus on specialty items; custom made to order, but have definitely cultivated my own personal style. Feels like such an extra special treat when a Disney Character notices my custom creations during a Meet & Greet.
It's far too easy to become unmotivated and succumb to those feelings of helplessness when dealing with chronic pain, so even prior to creating this Disney hobby, I had focused on learning more about photography and improving my skills. Always had an interest in preserving memories and my first job at 14 ½ years old was actually shooting guests at a Six Flags (Magic Mountain) amusement park, developing film and selling them back in tiny keychain viewers. So, when the @Instagram App was first introduced, seemed a perfect fit for me. Again, I sought out the community available through this cell phone App and the global network of photographers it suddenly connected.
I did my best to network within these communities. Unfortunately, I am often forced to cancel any plans if my symptoms flare too much. Migraines seem to be the biggest culprit of derailed meetups, but I continue to reach out and attempt to make human connections, whether online only or sometimes even in real life. This enables me to use my creative energy in more than one way and socialize at times when I might only have enough energy to open App from bed or couch at home. And then, other times when I can brave getting out of pjs and meeting new people in public, I have been privileged to learn so much from amateurs and pros alike. Getting featured by one of these hub organizations is always a big boost to my self-esteem.
We'd love to hear more about your work and what you are currently focused on. What else should we know?
It's always especially flattering when one of the local news channels features my photography on air, along with their weather forecast, or on the station's social media. It will never get old to hear/see my name on television! My most proud recognition, however, was when @abc7la actually featured me, personally, as a news segment aired along with seven of my photos they chose to highlight. My family was so impressed and I wear the station lapel pin they awarded me for my contributions with pride.
I am constantly striving to evolve and grow, despite my limitations. For example, during the covid-19 global pandemic, I learned so many healthcare workers were dangerously low or out of protective equipment, so I was moved to suddenly learn to sew enough more to handmake fabric masks. I was able to utilize the fabric I already on hand for custom mouse ears to create cheerful mask protection for our front-line essential workers. It was a frustratingly steep learning curve, but I donated as many as I could to those who were working so hard, which allowed me to remain safe to shelter at home.
Also, when the Black Lives Matter movement became suddenly supported worldwide and protest marches were organized daily, I was determined to participate somehow. Fortunately, steered clear of the violence and remained socially distant, but was able to attend several local peaceful events and volunteered my photography skills to provide photos and live video broadcasts for organizers. Both of these projects gave me an opportunity to have a sense of purpose, accomplishment and contribution toward my community and the world larger than my tiny day to day. So, that's more of my overall strategy to survive – find ways to be the change I want to see in the world.
Let's touch on your thoughts about our city – what do you like the most and least?
Spoiled with beautiful landscapes of ocean sunsets with surfers and beach patrons (who I can use for silhouettes) right here in my own neighborhood!
Also, eternally grateful to those who work so hard to organize and host an environment for us to create (usually, free of charge) and the sponsors who make that possible. For example, Geekoto Photography Equipment, Helicopter Stunt Pilot, Business Owner and leader in Compton Charity efforts: Robin Petgrave (@Robin.at.TAM) at Tommorow's Aeronautical Museum, local news network meteorologists and anchors who have featured my work and invited me to amazing private events, Samy's Camera, Sony Alpha and @LosAngelesgrammers @InfluenceArtists @StreetMeetLA @DonutStreetMeet, just to name a few.
Thankful for every photographer who sacrificed some of their precious shooting time to teach me new skills and models who have had extra patience with my stumbling trial and error process. Especially, the models pictured in my photos here: Sarah Diebold (@sarahdiebold_ ) and Jessika A. (@jessglowwithit )
Disneyland and Universal Studios both have lively distractions, but for me, each are at least an hour drive away. So, that is probably the largest drawback – LA traffic can be dangerous and stressful (and being in the car is painful for me already). However, I deeply appreciate all those Disney-loving Creators who took me under their wing and taught me how to make my own version of Minnie Mouse Ear Headbands and nurtured my creativity and enthusiasm past my own financial constraints and lack of confidence. So now, I try to give back in a similar way any time I can find an opportunity. It feels so good to help someone else. I highly recommend it.
Contact Info:
Image Credit:
Images where I am pictured were all taken by: Disneyland Photo Pass. All other images: Cyndi Holt Photography (aka @CreatedByCyndi)
Suggest a story: VoyageLA is built on recommendations from the community; it's how we uncover hidden gems, so if you or someone you know deserves recognition please let us know here.