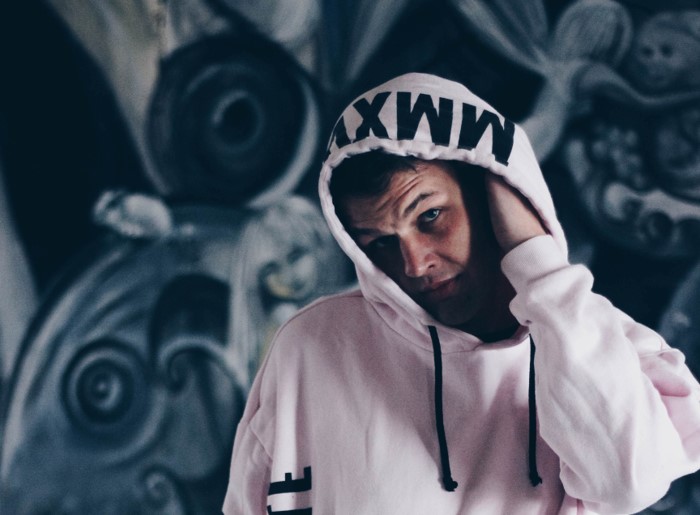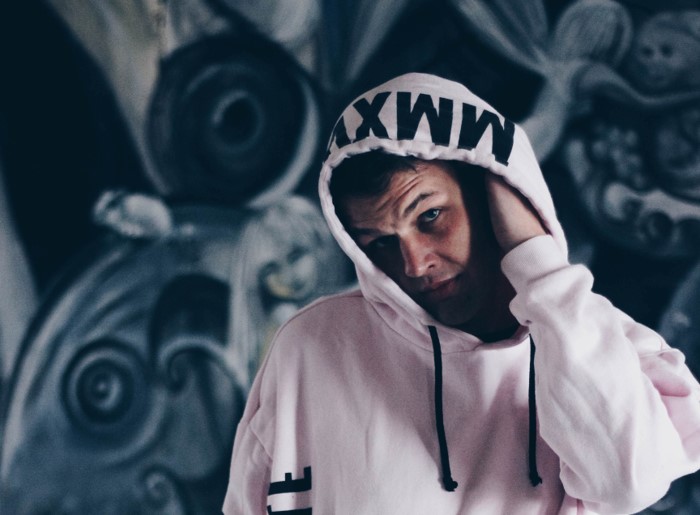 Today we'd like to introduce you to CURS3S.
CURS3S, please share your story with us. How did you get to where you are today?
It's cliche, but I've been making music for as long as I can remember. It was a huge part of my adolescence and teenage years especially. I grew up in Bloomington, IL, which is a pretty small town compared to LA. I did most of the usual music-related stuff like theatre productions, choirs, I even started a band for a hot second.
But the opportunities were fairly limited, and over time the idea of music seemed unrealistic. After high school, I sort of fell victim to the whole "This is not a career path" mentality and decided to pursue public relations instead. I started my post-college career in Las Vegas, where I spent more than five years doing PR and marketing for clients in the nightlife, entertainment, hospitality and so much else, but I ultimately decided I needed to evolve.
I moved to Los Angeles in August 2016, this is really where I've wanted to be since I was a kid, so in many ways, I'm happy to say I've finally made it out here. During all this time navigating the working world, music was suppressed. I was so focused on work that the thought of music was never feasible. Then I met another creative friend shortly after moving here, who essentially woke me back up. I put out my first song in the final days of 2017, spent a year trying to sort out what it is I really want, and now I'm full steam ahead and determined as hell.
I've got an arsenal of wildly diverse songs that I'm starting to roll out, with the latest being "Knots" on March 15, 2019. It's a crazy track. Definitely not a sound for everyone and it's super different from the songs I've previously released, but behind all the chaos there's a really special meaning, and I wanted to put that out in the universe.
Overall, has it been relatively smooth? If not, what were some of the struggles along the way?
I wish I could say it's been a graceful run, but I think I'm clumsier than most. That's a small part of the reason why CURS3S is a fitting name – I'm a bit cursed with life's stupid little fumbles. In LA specifically, I hate to say it, but you do run into the stereotypes, and I trust people too easily. There are a lot of cold people here who want to make a name for themselves and don't care what happens to you in the process. I'm literally burning Palo Santo these days to help myself not fall into any of that. I know… such an LA way of combatting LA.
I think my biggest struggle in music was leaving it in the first place. Long story short, my dad passed away in December 2011. It's hard to explain, but for myself, I needed to sing and play piano at his funeral. It felt like that was going to be the last chance I'd ever get to perform for him. I remember sitting back down when I was done and feeling so overwhelmed, and I decided to metaphorically box up all the music and put it away.
My dad was an incredible businessman, and something in me decided to try picking up where he left off somehow. I wanted to be a successful marketing entrepreneur. In many ways I still do, it's a fun world, and I still work in it. I love how ever-changing the industry can be, that suits my personality and work spirit perfectly. But in the end, I realized I had been suppressing a massive part of myself.
When I moved to LA, music came back to me in a really serendipitous way, but it came back in flood. And with that flood came the realization that I've grown sorely rusty in the years since my dad died. So I'm working on it as much as time allows now and trying to continually better myself with everything I release. There's been a learning curve with digital production, but I'm rapidly reclaiming my skills in every way – vocally, on instruments and on software.
I can be successful in the business world, and I want to be, but now that music has been resuscitated, it's become unshakeable. I have to keep incorporating it into my life, and for the time being at least, CURS3S has become that vehicle.
CURS3S – what should we know? What do you do best? What sets you apart from the competition?
CURS3S is an experimental music brand. My personal tastes are probably too eclectic – I love shiny, formulaic pop anthems just as much as I love stripped down piano ballads just as much as I love alternative, synth pop, rap, pop rock… you get the idea. I enjoy honing in on concepts, trying to make the music and lyrics match the feeling I'm going for.
Usually, my songs are super thought out, I've got a purpose for every twist and choice in the arrangement or lyrics. But I think the pop fan in me is consciously writing in a way that leaves things open to interpretation. The magic is in other people adopting my music to their own life story. That's beautiful to me. Sure, I could tell you what "Knots" is really about and why it repeats so much with intense layers that subtly shift and over-the-top percussion.
Maybe one day I will. But right now, I like the idea of hoping someone hears what I'm pouring my soul into and it strikes an individual, personal chord for them. I want to give that magic even if it's just for one freaking person because so many artists have given that to me.
What is "success" or "successful" for you?
On a numbers end, success in music is measured online now. We live in the streaming age, and it's totally transformed the music game. Spotify is a beast and the new industry standard in my opinion. I aim to increase listenership, followers and residual streams with every release. Spotify spits out top-line data in a succinct way for tracking, which is nice.
Personally, I don't have a clue what success looks like. Life is a constant work in progress (shoutout to my song "w.i.p."), and I guess if you can just embrace that fact, then you're going to be okay in the long run. Be present for the good moments, and forge ahead during the bad ones.
I think if you can take the crap that happens to you in life and turn it into something you find beautiful, then you're going to discover some peace in that, and that's a pretty accomplished feeling on its own. And if you can help other people while you're coming to peace with yourself, then you're that much more 'successful.'
Contact Info:
Image Credit:
Kaitlin Hamilton
Getting in touch: VoyageLA is built on recommendations from the community; it's how we uncover hidden gems, so if you know someone who deserves recognition please let us know here.